MWC 2020 is cancelled: everything you need to know about what happens next – TechRadar
MWC 2020 – that's Mobile World Congress 2020, to give it its full name – was set to run from February 24-27, but it has now been cancelled after health concerns in the wake of the coronavirus.
The GSM Association (GSMA), the company that organizes the show, has decided to cancel the whole event after a variety of companies including Sony, LG and HMD Global, pulled out of the show.
A statement from the GSMA said the organizers came to the conclusion that the show was "impossible" to hold after recent events.
GSMA CEO, John Hoffman, said, "With due regard to the safe and healthy environment in Barcelona and the host country today, the GSMA has cancelled MWC Barcelona 2020 because the global concern regarding the coronavirus outbreak, travel concern and other circumstances, make it impossible for the GSMA to hold the event."
Hoffman continued, "The Host City Parties respect and understand this decision. The GSMA and the Host City Parties will continue to be working in unison and supporting each other for MWC Barcelona 2021 and future editions. Our sympathies at this time are with those affected in China, and all around the world."
The coronavirus is a virus that has been declared a global emergency by the World Health Organization (WHO). On February 12, 2020, there were 45,171 confirmed cases of the virus around the world, according to a WHO report.
MWC was cancelled on February 12, 2020, less than two weeks ahead of when the event was set to take place. We were originally expecting devices from manufacturers like Xiaomi, Huawei, Oppo, and many more.
What does this mean for new phones?
The show is no longer going ahead, but many manufacturers may still launch their products in alternative ways rather than attending Barcelona.
For example, Sony has confirmed it will go ahead with its launch of a new phone – which we expect to be the flagship Xperia 2 – through a YouTube video at the time the company's press conference was meant to go ahead.
Many manufacturers have yet to announce firm plans as the cancellation has only just happened at the time of writing, but we know that LG and HMD Global – the company behind Nokia smartphones – intend to make their planned announcements at some point in the future, and we'd assume that would be the case for all brands with new devices to announce and show.
We'll update this piece with more information on firm plans for launches once we know them, from companies such as Huawei, Xiaomi, Oppo, and many more.
Will MWC 2020 be rescheduled?
The GSMA has yet to comment on future events, but it looks unlikely that it will be rescheduling the show at a later date considering the organizer's main statement.
Ben Wood, a mobile analyst from CCS Insight consultancy, said, "The GSMA has been a victim of circumstances out of its control and it's a huge disappointment the show will not go ahead this year."
"The impact on small companies who have invested a disproportionate amount of their budgets and time on this event should not be under-estimated. MWC is an anchor event for many and now they face the challenge of having to figure out the best way to salvage something from this difficult situation."
Does the cancellation cause problems for MWC 2021? Again, this is uncertain.
Wood said, "The GSMA now needs to be careful that there is not a knock-on effect from this year's cancellation. Major companies and many attendees will be reviewing the importance of MWC to their business and the GSMA must work hard to have a clear path forward.
"This is particularly true for smaller business that have had to swallow many of the costs from this year's show."
Companies that had previously cancelled their MWC 2020 attendance
The following companies are among those that had withdrawn from MWC 2020 before the announcement of the show being cancelled.
Amazon
Amdocs
AT&T
BT
Cisco
Deutsche Telekom
Ericsson
Facebook
HMD Global
Intel
LG
McAfee
MediaTek
Nokia
NTT Docomo
Nvidia
Orange
Rakuten
Royole
Sony
Sprint
Vivo
Vodafone
Western Digital
TCL and ZTE had previously cancelled their MWC 2020 press conferences, but still planned on making an appearance at the show.
Ninja hits back at Tfue after fight challenge and bold accusations – Dexerto
Tyler 'Ninja' Blevins has fired back at Turner 'Tfue' Tenney after the Fortnite star made some pretty bold accusations during a February 23 YouTube video – including claims that he'd "tried to ruin" his career.
The situation started on February 22 after a hacker infiltrated their way into Ninja's Twitter account and propositioned the Fortnite star to a fight. "Fight me Tfue," one tweet read. Another said "#TfuevsNinja, I'd really clap his a**," alongside a laughing emoji.
While the streamer soon regained access to his account and deleted the messages, Tfue wasn't done. He uploaded a YouTube video the next day in which he talked more in depth about actually wanting to go ahead with the fight, as well as making some rather bold accusations.
Ninja fires back at Tfue over "publicity stunt"
In the video, the 22-year-old claimed that the beef with Ninja has been going on for a long time, and even alleged that the Mixer star had tried to get his Twitch account permanently banned in the past.
"I think he did get hacked, but regardless of that, this is something that I've been meaning to get off my chest for a while now… For years and years, me and Ninja have been rivals… Ever since I started blowing up on social media, he's been trying to tear me down, he's been talking s**t behind my back," he said. "I never mentioned this to anyone before, but he actually did try to get me permanently banned behind my back. He tried to literally ruin my career."
He then revealed that he'd actually like to accept the hacker's proposition for a fight – even though it wasn't Ninja himself who made the tweets. "I know he doesn't f**king like me, and I know he's been trying to tear me down forever, I'm giving him the opportunity now to try and tear me down in the ring… I don't care, UFC, MMA, whatever, the KSI Logan Paul shit went well, so why don't we do it?" he continued. "I'm not scared, if anything he's scared. He's talked all this s**t on me in the past, and now I'm giving him an opportunity to back it up."
(Timestamp 2:14 for mobile viewers.)
[embedded content]
After seeing this, Ninja fired back at the Twitch personality on Twitter, claiming that he doesn't want to fight him and that he's unhappy with his account being hacked used as a "publicity stunt."
"I have no interest in fighting you Tfue. I don't hate you, I don't want you to fail, but I also don't appreciate you using my twitter being hacked as a publicity stunt," he tweeted. "It was a breach in privacy which nobody deserve to deal with, your making it worse for me and helping him."
After YouTuber Carlitoes replied to the post claiming that it was just a joke, the Mixer streamer hit back with "That is not the point, all this does is give the hacker even more clout and attention, not to mention smear my name considering I never tweeted those things, and not everyone knows I was hacked."
Tfue has yet to reply to Ninja at the time of this article, but one thing is for certain – the Mixer streamer is not happy with how it's played out at all.
Dexerto will provide further updates on the situation as it develops.
Coronavirus forces Samsung to temporarily shut down its Galaxy Z Flip factory in South Korea – The Union Journal
The break out of Coronavirus (COVID-19) illness that has actually declared the lives of over 2,000 individuals around the globe at the time of composing this has actually impacted the technology market also. Mobile World Congress (MWC) that was slated to kick-off on February 24 has actually been terminated as well as the supply chains of mobile phone brand names in China are additionally anticipated to take a hit.
Now information appearing of South Korea informs us that Samsung has shut down a smart device plant in Gumi after a staff member obtained contaminated with Coronavirus.
This factory, where Samsung makes Galaxy Fold as well as Galaxy Z Flip, will certainly stay shut up until February 24 as well as accessibility to the flooring where the staff member functioned will certainly be off the limitations up until February 25.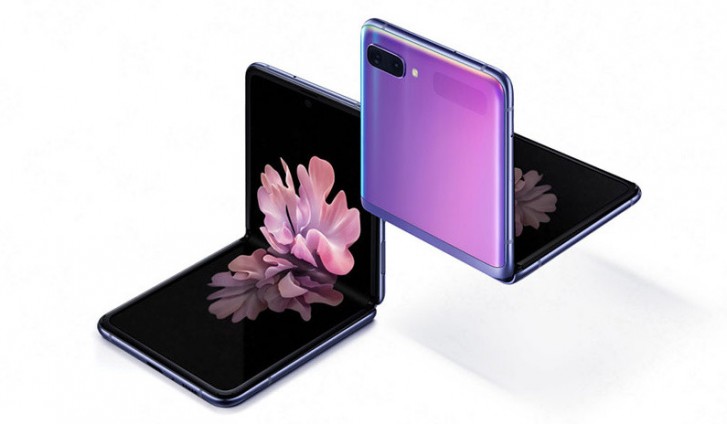 Samsung in a press release stated that its staff members that came in call with the contaminated employee are put in a self-quarantine as well as it took actions to have them examined for feasible COVID-19 infection.
The closure of the Gumi factory is not likely to have any kind of significant effect on Samsung's mobile phone production, considering that it represents a little section of its overall mobile phone manufacturing.
Source (in Korean)|Via 1, 2
The makeup industry is still failing people with dark skin – Global News
Melissa Vincent was 12 years old when she tried on makeup for the first time.
But when she smoothed foundation on her face, it was cakey and heavy, she said. Even worse, it didn't blend easily into her skin tone.
"I couldn't find anything that worked for me," the 25-year-old Toronto resident told Global News.

READ MORE: From acne to dark spots, the most important skincare steps for Black skin
For many people of colour, struggling to find makeup that matches their skin tone is a familiar experience. The beauty industry itself has often come under attack for not being inclusive of its diverse customer base.

Are some brands lagging behind?
In an informal survey in 2018, Toronto-based Makeup for Melanin Girls founder Tomi Gbeleyi polled 5,500 women about the beauty industry. Gbeleyi found 80 per cent of women faced challenges in finding a foundation that matched their skin tone, Bustle reported.

Nielsen market research group found that African-American women spend $7.5 billion annually on beauty products, and spend 80 per cent more on ethnically targeted beauty products than their non-Black counterparts.

And Canadians spend more on prestige beauty products than any other country in the world, with the NPD group reporting that we spend on average $1.4 billion annually on luxury beauty brands.

1:08


The most important skincare steps for Black skin



The most important skincare steps for Black skin
In fact, it wasn't until Grammy-winning musician Rihanna launched her highly acclaimed makeup line Fenty Beauty in 2017 that boasted 50 foundation shades that brands began to rethink their own shade ranges. This has now been dubbed the "Fenty Effect."
Makeup artist Aniya Nandy who teaches cosmetic management at Humber College in Toronto, says some brands are still lagging behind.


"The brands that are going to make money are the ones that cater to their minority customers like Fenty has," she said.

Tweet This

Makeup brands like Yves Saint Laurent, Givenchy, Tarte Cosmetics, I.T. Cosmetics and Beautyblender have faced swift backlash for limited shade ranges that excluded nonwhite people.

Although Tarte, I.T. and Beautyblender have since expanded their shade ranges, most major drugstore and prestige brands have only expanded their shade ranges in the last four years in response to consumer pressure generated by Fenty's debut.

A collection of foundations by Fenty Beauty. Getty Images
But even when brands do boast 40 colours, people of colour may still find themselves at a loss.

4:17


Black hair care: Canadians open about their hair journeys



Black hair care: Canadians open about their hair journeys
It's not just about one single colour
Complexion makeup can't be defined by just one colour, it's also about undertones and varying pigmentations all over the face, particularly for nonwhite people.

Stellar makeup founder Monika Deol says that when it comes to foundation, more choices doesn't necessarily mean better results.
"Brands think that having 100 different foundation colours means they are doing a good job, but that's not necessarily true," says Deol, who is South Asian.

"It's about having a number of colours that address each undertone."

Tweet This

Where you live can also be a factor. Even in a country as diverse as Canada, finding your shade is dependent on whether your local drug store stocks every single shade in a 40 colour brand.

Most Canadians go to Shoppers Drug Mart for their beauty needs, market research group ProdegeMR suggests.
But Toronto makeup artist Elle St. Aubyn said that it's been a struggle to find her shade at a drugstore.
"I just want to be able to go into the drugstore and find makeup that suits me," says Aubyn.

"With drugstore brands, even though there are some darker shades, there's still something missing. There's a bit of an ashiness. When things aren't made with people of colour in mind, it's never quite right."
In a statement from Shoppers Drug Mart Corporation to Global News, Kelly Jessop, vice president of category management says Shoppers Drug Mart has put an emphasis on listening to customers.

Foundation selection at a local Shoppers Drug Mart. Photo By Genelle Levy
"We understand their current needs and work hard to anticipate what they'll be looking for in our stores in the future. Industry trends, product innovation, new brands and what resonates with our customers are all factors that play a role in the decision we make."

READ MORE: 'Hair Love': Short film encourages Black girls to embrace their hair

Shoppers Drug Mart Corp. also noted that they've recently included the British brand Revolution Makeup in their online store and 600 of their physical locations.

Revolution Makeup "serves to represent and champion a diverse set of customers" and offers over 40 shades in several of their foundation products, according to their site.

Makeup comes down to science
Science and innovation are often underrated in conversations about diversity in the beauty industry. But you can't create makeup without chemistry, even in clean, natural brands.
Makeup is a formulation of different natural and chemical ingredients. Research and development not only comprises the testing phase, but also the creation and cosmetic chemistry behind a product.
In 2018, the Statista database reported L'Oreal spent just over $1.3 trillion on research and development in comparison with Estee Lauder who spent only $267.8 million in the same category.
Liquid foundations are first created in a lab from an emulsion (a combination of oil and water) before pigments are added says Seneca College professor and cosmetic scientist Ivana Knezevic.

4:02


'Does your hair get wet?': Black Canadians on how others perceive their hair



'Does your hair get wet?': Black Canadians on how others perceive their hair
There are four industry-standard pigments used to create foundations: red, yellow, black and white.
"When used in different ratios they can achieve a huge range of shades," said the Toronto-based cosmetic scientist.
But sometimes in order for a brand to create a quality product for darker skin tones reformulation is required, and that's where things get complicated.

"There's the cost of the chemical itself," says Knezevic.
READ MORE: How to take care of Black hair, from heat damage to breakage
"Then there's the matter of how easy or how complicated it is to include in the formula. There could be quality assurance issues. Maybe under certain conditions the original formula used for past products won't work. So then the formula has to be reformulated and then that adds costs."
In 2012, L'Oreal committed to that reformulation process, and African-American cosmetic scientist Balanda Atis created a breakthrough formulation that would become a game-changer for how foundations were created for people of colour.

Atis used ultramarine blue to create darker foundation shades now worn by Lancome ambassador Lupita Nyong'o. In a documentary titled The Spectrum, Atis explained that in order to create deeper shades "you don't necessarily go blacker, you go deeper in colour."

5:00


How learning to love their afro-textured hair led to self-love



How learning to love their afro-textured hair led to self-love
In 2014 the L'Oreal Multicultural Lab was established to create products tailored to people of colour in the 140 countries where L'Oreal products are sold.
In the past, brands have been the ones to control the conversation around makeup.

Experts say there are four industry-standard pigments used to create foundations: red, yellow, black and white. Getty Images

Nandy says that 20 years ago brands used to be more selective about who they were going to market to, whether it was young women or older upper-middle-class women who shopped in department stores.

Back then, brands marketed to their ideal clients.

"Now it's gone in the direction of marketing to everyone," Nandy said. "Brands like Glossier are consumer-friendly. They're telling consumers you don't have to be a professional makeup artist to look good, and it's empowering the consumer."
Twelve years later, Vincent says she is noticing a change when it comes to shopping for makeup as a woman of colour.

3:50


Black Canadians give their hair care tips, advice



Black Canadians give their hair care tips, advice
She was recently able to find her shade in Glossier's Perfecting Skin Tint. When she reached out to the brand's Instagram page to get assistance with colour matching, they mailed her two extra shade options free of charge so that she wouldn't have to sustain extra shipping costs.

"I don't think I've ever experienced that before. The beauty industry has been a historically racist institution."
She says many Black people have felt excluded in the beauty industry for decades.
"That gesture felt like a small act of trying to repair that relationship, and it allowed me to have more trust in the product."
Genelle Levy is a freelance journalist who focuses on culture and social issues. Her work has appeared in USA Today, Toronto Life and TeenVogue. She is also a contributing editor at the creative nonfiction magazine Narratively.com.