MWC 2020 is cancelled: everything you need to know about what happens next – TechRadar
MWC 2020 – that's Mobile World Congress 2020, to give it its full name – was set to run from February 24-27, but it has now been cancelled after health concerns in the wake of the coronavirus.
The GSM Association (GSMA), the company that organizes the show, has decided to cancel the whole event after a variety of companies including Sony, LG and HMD Global, pulled out of the show.
A statement from the GSMA said the organizers came to the conclusion that the show was "impossible" to hold after recent events.
GSMA CEO, John Hoffman, said, "With due regard to the safe and healthy environment in Barcelona and the host country today, the GSMA has cancelled MWC Barcelona 2020 because the global concern regarding the coronavirus outbreak, travel concern and other circumstances, make it impossible for the GSMA to hold the event."
Hoffman continued, "The Host City Parties respect and understand this decision. The GSMA and the Host City Parties will continue to be working in unison and supporting each other for MWC Barcelona 2021 and future editions. Our sympathies at this time are with those affected in China, and all around the world."
The coronavirus is a virus that has been declared a global emergency by the World Health Organization (WHO). On February 12, 2020, there were 45,171 confirmed cases of the virus around the world, according to a WHO report.
MWC was cancelled on February 12, 2020, less than two weeks ahead of when the event was set to take place. We were originally expecting devices from manufacturers like Xiaomi, Huawei, Oppo, and many more.
What does this mean for new phones?
The show is no longer going ahead, but many manufacturers may still launch their products in alternative ways rather than attending Barcelona.
For example, Sony has confirmed it will go ahead with its launch of a new phone – which we expect to be the flagship Xperia 2 – through a YouTube video at the time the company's press conference was meant to go ahead.
Many manufacturers have yet to announce firm plans as the cancellation has only just happened at the time of writing, but we know that LG and HMD Global – the company behind Nokia smartphones – intend to make their planned announcements at some point in the future, and we'd assume that would be the case for all brands with new devices to announce and show.
We'll update this piece with more information on firm plans for launches once we know them, from companies such as Huawei, Xiaomi, Oppo, and many more.
Will MWC 2020 be rescheduled?
The GSMA has yet to comment on future events, but it looks unlikely that it will be rescheduling the show at a later date considering the organizer's main statement.
Ben Wood, a mobile analyst from CCS Insight consultancy, said, "The GSMA has been a victim of circumstances out of its control and it's a huge disappointment the show will not go ahead this year."
"The impact on small companies who have invested a disproportionate amount of their budgets and time on this event should not be under-estimated. MWC is an anchor event for many and now they face the challenge of having to figure out the best way to salvage something from this difficult situation."
Does the cancellation cause problems for MWC 2021? Again, this is uncertain.
Wood said, "The GSMA now needs to be careful that there is not a knock-on effect from this year's cancellation. Major companies and many attendees will be reviewing the importance of MWC to their business and the GSMA must work hard to have a clear path forward.
"This is particularly true for smaller business that have had to swallow many of the costs from this year's show."
Companies that had previously cancelled their MWC 2020 attendance
The following companies are among those that had withdrawn from MWC 2020 before the announcement of the show being cancelled.
Amazon
Amdocs
AT&T
BT
Cisco
Deutsche Telekom
Ericsson
Facebook
HMD Global
Intel
LG
McAfee
MediaTek
Nokia
NTT Docomo
Nvidia
Orange
Rakuten
Royole
Sony
Sprint
Vivo
Vodafone
Western Digital
TCL and ZTE had previously cancelled their MWC 2020 press conferences, but still planned on making an appearance at the show.
SpaceX: Elon Musk inspires sci-fi manga fans with latest Starship mockup – Inverse
Could SpaceX's Starship feature an homage to a famous manga-inspired sci-fi film?
CEO Elon Musk shared an image Tuesday of the company's upcoming rocket, designed to send humans to Mars and beyond, mocked up with images from Alita: Battle Angel. The 2019 American film is based on the '90s Japanese manga Battle Angel Alita, and tells the story of a cyborg named Alita that works to uncover her mysterious past.
"Battle Angel Starship," Musk wrote to his 31.5 million Twitter followers, sharing an image of the under-development rocket emblazoned with an image of Alita, the quote "all or nothing," and the words "Mars Hunter Warrior," a reference to Alita's future bounty hunter role. The ship also features the number 99, commonly associated with the character and a number she uses when playing motorball.
Oh, and of course, it features a giant SpaceX logo.
The design was warmly received by Alita fans, with one declaring it "so amazing" and another stating that "now Alita has officially her own spaceship!"
Musk has been known to regularly share memes and jokes that reference science fiction and anime. Earlier this month he shared an image of Bernie Sanders standing in the United States Senate, photoshopped to look as if he's explaining the famously abstract ending of Neon Genesis Evangelion. In October 2018, he professed his love of anime over Twitter and declared that he owned a chibi Wolverine. Musk mentioned in January 2017 that Ghost in the Shell was "not the ideal ending" and the then-forthcoming live-action version had "a lot of potential."
Unfortunately that potential never seemed to quite materialize. The live-action Ghost in the Shell scored 44 percent on Rotten Tomatoes. Alita: Battle Angel also received a similarly muted 61 percent. The original works of both are hailed as classics.
Although it seems like a lighthearted joke in Musk's downtime, he has been known to make references to science fiction in his work. Tesla vehicles are fitted with a Ludicrous mode and expected to offer PLaid power at a later date, both references to cult classic Spaceballs. SpaceX's two rocket recovery ships are named Of Course I Still Love You and Just Read the Instructions, both references to Iain M. Banks' Culture novels. The red Tesla Roadster that launched on the first Falcon Heavy trip features the words "Don't Panic," a reference to Douglas Adams' Hitchhikers Guide to the Galaxy series.
The mockup also resembles a piece of aerial history: the nose art of World War 2 planes. The designs painted on planes in the era took a number of shapes: cobras, sharks, celebrities of the era like Ernie Pyle. But perhaps the most famous of these designs were sexualized pinup models of famous actresses like Rita Hayworth.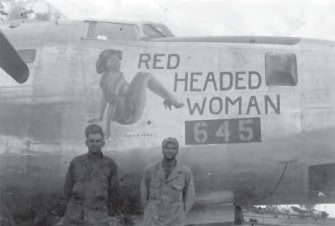 Musk's art could be a tribute to this history, but it's also worth noting that the character of Alita is presented as a teenager.
Whether this latest image is a sign of things to come for Starship may become clear relatively soon. SpaceX is aiming to launch the rocket on a fully-reusable orbital flight this year, the first step toward its more ambitious projects. These include a trip around the moon with Japanese billionaire Yusaku Maezawa, scheduled for around 2023. It also includes sending the first humans to Mars, where they will be tasked with building a city by 2050. This will be designed to support future missions for the Starship, acting as a refueling base so people can fly out further and explore other planets in the solar system.
We'll have to wait and see whether "Mars Hunter Warrior"s will somehow feature in these plans.
Xbox Series X Specs News Update: Smart Delivery, TFLOPS, SSD, And More Detailed – GameSpot
Ahead of an official price and release date reveal, Microsoft has announced new details in regards to its upcoming next-gen console, the Xbox Series X. In a blog post, Xbox head Phil Spencer focuses on a handful of key areas: hardware power, variable-rate shading and ray-tracing, an improved quick resume function, and a brand-new feature Microsoft is calling "smart delivery."
The hardware will boast 12 TFLOPS of GPU power, which Microsoft notes is twice that of Xbox One X, based on an AMD Zen 2 and RDNA 2 architecture. A Variable Rate Shading technique allows the GPU to prioritize individual effects on specific game objects rather than focus on the entire screen. It will also sport hardware-based DirectX ray-tracing. The post also confirms SSD storage and 120 FPS support.
As for what all that power will go towards, Microsoft shared some end-user features too. The Quick Resume feature promises to be faster without waiting through loading screens, and now it can be used with multiple games at once. Xbox Series X will be backwards compatible with all previous generations of Xbox games and accessories. A new "Smart Delivery"' feature is essentially cross-buy, letting you purchase a game once and play it on whatever is the best hardware available. Microsoft says that developers and publishers will be able to choose to use the feature on games that release first on Xbox One and then later come to Xbox Series X.
Finally, Microsoft is continuing to promote its Game Pass subscription service, noting that it will carry forward into the next-generation and continue including first-party games. This notably includes Halo Infinite at launch.
The Xbox Series X is Microsoft's first volley into the next generation, as the company has noted that it's switching to just Xbox for its branding going forward. That means we may see multiple hardware revisions within the Xbox family, similar to a smartphone model. We don't know a price or release date yet, but Microsoft may reveal those at its E3 2020 presentation. For more details, check out everything we know about Xbox Series X.
GameSpot may get a commission from retail offers.
Xplornet reportedly to be bought by US investment firm for $2 billion – MobileSyrup
Stonepeak Infrastructure Partners has reportedly agreed to purchase Xplornet for roughly $2 billion USD (about $2.6 billion CAD), including debt.
Stonepeak Infrastructure is an independent investment firm based in New York that focuses on North American infrastructure opportunities. Xplornet owns a hybrid fibre wireless and satellite network. Its hybrid network relies on fixed-wireless towers and satellites to reach rural areas.
Bloomberg reports that it heard from people familiar with the matter that the deal could be announced as soon as next month. The sources also said that Xplornet was looking for a buyer for the past few months.
MobileSyrup has reached out to Xplornet for a comment regarding the matter.
In 2017, when Bell began phasing out its Bell MTS wireless branding, around 24,700 MTS subscribers were distributed to Xplornet. The carrier announced its new Xplore Mobile brand in 2018 and said that its wireless services would focus on fairness and simplicity.
Earlier this month, Xplornet acquired Silo Wireless to help it establish a national hybrid fibre and 5G wireless broadband network for rural Canadians. All of the Brantford-based company's customers are now under the Xplornet umbrella.
Xplornet currently serves around one million Canadians across the country, which includes 300,000 residents in rural areas.
Source: Bloomberg