My Picks For The Top Social Media Influencers Of 2021 – Forbes
Who you follow on social media says a lot about how you want to change as a person. For me, I look for influencers who have something to say about life and purpose, especially since I am about to release a new book about finding purpose in our jobs. For this year, my picks for social media influencers of the year are people who I'm following and paying attention to the most.
For a masterclass in how to do social media, Kristel Bauer is a rising star. I follow her on LinkedIn because she posts about wellness and does video interviews for her podcast (I even joined her recently). What works? Posting consistently and with insight.
If someone can make Microsoft Excel interesting and fun, hats off to them. Kat Norton does just that on TikTok, infusing her creative energy into a business tool we all use. She's also a major success story of 2021, garnering mass appeal and boatloads of revenue.
Music artist David Crowder knows how to connect with his audience. His Instagram is filled with funny photos and snarky comments, usually about people doing really stupid things. Crowder is a lesson in how knowing your audience can help you grow a following.
I like when an influencer is actually doing something, not just posting random thoughts. Rae Ripple is a welder and artist who often works on motorcycles, and talks about her projects on Instagram and other channels.
One reason I like what editor and author Jason Feifer is doing on social media so much is that I've learned quite a bit. His posts are instructive and relevant, especially to entrepreneurs. I still recall an insider post he did about how to contact him by email.
If you're trying to promote something (such as a book or a new company), Mark Schaefer posts some helpful tips and videos on his social media feeds. One of my favorites had to do with creating a compelling video to promote a book using only graphics and audio.
The Shark knows how to connect with his audience. I recall some memorable comments from him on Instagram this last year, including a very recent one: "Work life balance is not always scheduled. Sometimes you just have to steal it."
Humor is a sure way to keep your audience engaged, especially if you are posting self-deprecating jokes and staying relevant. Speaker and author Jon Acuff tends to give his followers an inside glimpse into his real life.
Instagram is the "fun" social media platform, and Sadie Robertson Huff makes the most of the opportunity. The speaker and author gives us a peek into her life but always seems to be having a great time.
One of my favorite authors has started using social media for social good. He posts often about how to dream bigger and avoid distraction in life. He's turning social media into an extension of his brand (and his coaching and training business).
Twitter expands feature allowing users to flag misleading tweets
Twitter Inc said on Monday it will expand its test feature which allows users to flag misleading content on its social media platform to Brazil, Spain and the Philippines.
The company had introduced the pilot test of the feature in August last year, as a part of its effort to reduce misinformation on its platform.
It was first tested in the United States, Australia and South Korea.
Since it was first announced, Twitter said it has received around 3 million reports from users who have used it to flag tweets which they believe are in violation of its policies.
The social media giant last year launched another program called Birdwatch, which lets participants write notes and provide additional context to misleading tweets, though those notes are held on a separate website.
(Reporting by Manya Saini in Bengaluru, Editing by Franklin Paul)
Media Release: HPEPH offices and clinics cancelled today due to inclement weather – Hastings Prince Edward Public Health
Triathlon needs substance, not 'fake' social media – McCormack – Tri247.com
Chris McCormack is at the forefront of trying to take triathlon mainstream. He has firm beliefs on what is needed to achieve that, and also on what is holding it back.
While social media right now probably gives athletes their biggest gateway to audience and fan engagement, the two-time IRONMAN World Champion believes it can also be counter-productive.
The Australian, always opinionated and willing to talk about the state of the sport, believes it will only become seriously popular if the major personalities are authentic and really capture mainstream interest. Right now, he says, things risk heading in the wrong direction.
Athletes must be authentic
Speaking exclusively to TRI247, he said: "You need champions. You need athletes people can relate to and you need athletes with the courage to be authentic. People follow people. They always will.
"We push heavily in all we do at MANA Group and thus within Super League and all our projects in the storytelling component. Look at "Drive to Survive" and the uptake this has brought within Formula 1.
"We have been telling this to IRONMAN for years, but they never wanted to invest in that (and it's understandable as this is not their business model), so it was something we pushed to the forefront: making documentaries and storytelling around our athletes. If you follow us on our channels we do this across all our athletes. Relevance is substance – and substance is valuable.
"Social media is a hugely beneficial tool, but nowadays the fact this has been handed over to the individual has its limits as they always present the perfect version of themselves; this to be honest is boring.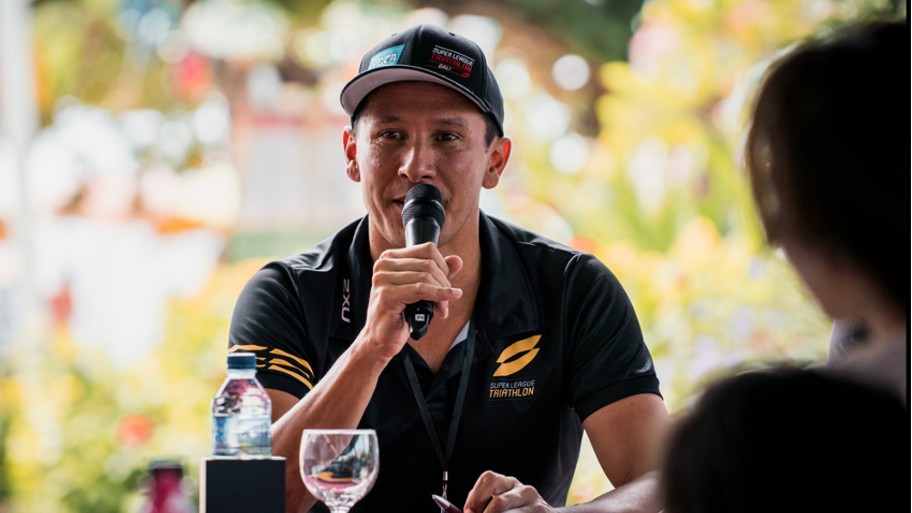 "I know I shake my head at the fakeness which has sort of just become an accepted norm. Everyone is so connected and critical of everyone it is a difficult environment to build authenticity and connectivity out of.
"The problem with adopting these filtered lives is that they don't inspire or capture momentum to build a sport on. It is a very narcissistic self-promoting world now and that is fine, if it wasn't so fake. Mainstream is easier to access now; it's just harder to hold onto.
"The sport needs to have the substance to support any star it creates, and that has never been the case. The sport at the ITU level was built around federations who are amateur at their core. They could not hold onto and support true professionalism. Even the ITU uniform restrictions limit that.
"The proof of the pudding in a fall from professionalism in a sport is athletics. It can support one or two stars nowadays. The uniforms and the lack of authenticity and stars limits its progression.
"Triathlon can go mainstream, but we need athletes with the charisma, character, and responsibility to put it out there and go after it. It is why we love the Norwegians right now, as they are the most authentic athletes the sport has had in years."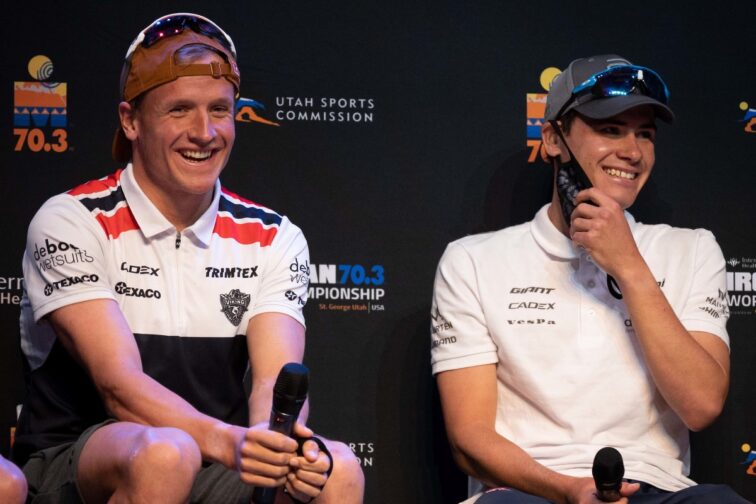 The route to 'Money'
McCormack is a huge boxing fan, and he used a fight-game example to illustrate the point he is making.
In May 2007 Floyd Mayweather Jr fought Oscar De La Hoya in Las Vegas in what turned out at that point to be the richest bout ever.
Mainstream interest in that event peaked in no small part thanks to the fact HBO invested in a documentary series which charted the lives of both fighters in the build-up to the event. '24/7′, as it was called, exploded onto the scene.
The result was an event where the build-up was way better than the actual fight – and 2.4million Americans each paid almost $100 for the privilege of watching on PPV.
I personally remember the impact 24/7 had on that bout and the ones that followed. I interviewed both fighters in the build-up, and then covered fight week in Las Vegas. The buzz and excitement was off the charts – 10,000 fans rocked up for the weigh-in alone…
The day before the fight I spoke with HBO's Ross Greenburg, the creative force behind it all. He was blown away by what had fallen into his lap. The Mayweather team was a mix of outrageous characters, and the behind-the-scenes access he had made them household names.
'Pretty Boy' Floyd became 'Money May' and eventually earned billionaire status, while his dad Floyd Sr, his Uncle Roger and BFF 50 Cent provided a wild supporting cast. It was must-see TV.
While most sports might struggle to match that entertainment factor and cast, the success of that production resonated strongly with McCormack.
He said: "Look at boxing and how they did it with the HBO 24/7 series that exploded and pushed boxing to the next level of major money-making sports. The Oscar De La Hoya vs Floyd Mayweather bout, that was covered in the build-up to this event and had the HBO 24/7 series rate higher than the actual fight, showed that this type of communication is necessary to create an interest in the game.
"We committed to that last year with SLT and the "Invincible" documentary we put together for Vince Luis. I think the sport needs the platform and the athlete stars and a commitment from the league owners and the event owners to invest heavily in that content and storytelling piece. We need to create and build that momentum around the events we own."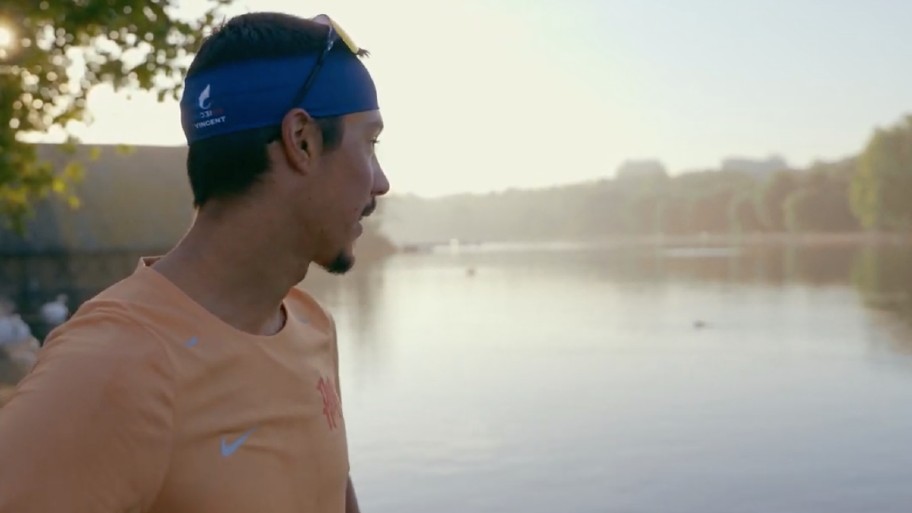 McCormack on the PTO
The Professional Triathletes Organisation has also invested heavily in storytelling – particularly in the build-up to the inaugural Collins Cup. McCormack says the tools and the talent to create great material are there. Now the personalities are required.
"What we at SLT and PTO are doing is what is needed: investing heavily in the production and content around our sport and pushing it out. I think organisations need to start collaborating for the benefit of the sport regardless of the business model, and realise that a rising tide lifts all ships.
"The talent is available to promote. We just need the content, the authenticity, the racing and the buy-in to consistently push in this space. It is a slow bleed but after a while you will see the fruits of the work."
The challenges which the PTO faces in its bid to make elite triathlon a truly sustainable sport for professionals are something McCormack inevitably has a strong handle on.
"The PTO does a great job supporting the professionals over the longer distance and trying to build some value in this style of racing. He also knows the sheer size of the task.
"I think the value is there; the difficulty they have is building that value around a spectator base that is not interested in it. You require the champions and the names to make it worthwhile.
"Everyone is so flippant about comparing us to golf or tennis. But let's be honest here: I don't play tennis but could tell you 15 tennis players off the top of my head. I don't play golf but could name 15 golfers immediately if you asked me.
"Triathlon doesn't have that luxury and it is also a sport you do, you don't play, so it has a different spectator base. Most people who watch our sport do it.
"The PTO is doing their best to sexy up long course racing. This is cool. It's just the dollar cost and the business model around that which will require mass participation and sponsorship dollars to make it viable long-term outside of investment."
IRONMAN a different model
The flip side of what the PTO is looking to build is of course provided by IRONMAN – which has built foundations based on mass age-group participation. Not the professional elite.
"The IRONMAN business model is about selling 1200-dollar entries to any one they can as many times as they can at as many events around the world as they can," said McCormack.
"You can see the drop-off already in cost-cutting around event set-up, finisher's towels and medals and just the "Ironman" experience when you compare that to, say, 15 years ago.
"They have increased the quantity of races, the number of participants and almost doubled the entry fee. Professionals are a bleed on income, so they do the bare minimum to support them.
Changing the game
"For this, the PTO has changed the game and it was needed. I find it refreshing working with PTO as our interests are aligned. We did this from a short-course perspective but more so looking at the viability of the professional element in the sport and how we could build that out quickly and with sustainability.
"You must own the events. You have to own the league and you have to own the content you put out. Only then can you create that framework that gives substance to a professional racing series in the sport.
"From my perspective in MANA Group we work with them across multiple projects and are aligned with them as part of our Sub7 and Sub8 event. SLT already works alongside PTO in a small capacity. We will do more together as it presents, but sustainability and viability in any start up is the key, and we have had a very difficult two years that's for sure.
"Discussions like this ensure we are all pushing in the right direction."