NASCAR indefinitely suspends Truck Series driver Josh Reaume for social media post – CBS Sports
Getty Images
NASCAR announced Tuesday that driver and team owner Josh Reaume would be suspended indefinitely for violating its behavior policy in a social media post. Officials said in a statement that the specific rule he violated was in relation to criticizing, ridiculing or disparaging "another person based upon that person's race, color, creed, national origin, gender, sexual orientation, marital status, religion, age, or handicapping condition."
NASCAR did not reveal "the specific nature" of the content, but within the last day, Reaume shared an apology for a now-deleted post that he claims was taken out of context.
As for what the specific social media post in question was, it's not exactly clear even from Internet sleuths. Some sites have posted an image of a swastika on a toaster strudel allegedly linked to Reaume, but a reverse image search leads to an old thread on the imageboard site 4chan. Reaume's post indicates it was a photo he himself took.
Reaume is not the first NASCAR driver to be suspended for violating rules on social media posts this season. Mike Wallace was suspended back in September for violating the same rules that Reaume did. In that instance, NASCAR also did not publicly identify the post in question.
Reaume made 12 starts in the Gander RV & Outdoors Truck Series and two starts in the Xfinity Series this season. He had an average finish of 28.2 in the truck series.
Lay-offs at Hong Kong TV station stoke concerns over media freedom – Reuters Canada
HONG KONG (Reuters) – A Hong Kong television station said on Tuesday about 100 staff were "affected" by a shake-up as it seeks to control costs and remain competitive in a challenging economic environment, a move that has re-ignited worries over media freedom in the city.
Local media said 40 workers had been laid off from i-Cable, including the entire team from the station's award-winning investigative section News Lancet.
"In the face of daunting challenges, the group has devoted to adopting various measures to explore new business opportunities for competitiveness enhancement and sustainable development," the station said in a statement, adding that about 100 positions of the group's 1,300 staff would be affected.
"Under this circumstance, after a comprehensive review, it was unavoidable for the group to carry out an organizational restructure of various departments."
The pay TV station did not say how many had been sacked.
Wong Lai-ping, deputy chief of the station's China News team, which covers human rights on the mainland and reported from Wuhan province on the coronavirus outbreak, told reporters she was among those laid off. Ten other members of the team had resigned in protest against the lay-offs, she added.
i-Cable journalists told Reuters the lay-offs had prompted the heads of the station's China News, Hong Kong General News, Finance News and Editing desk to resign.
Yau Ting-leung, 22, a journalist from the News Lancet segment who said he was fired after about six months with the company, said he was sceptical of the reason behind the decision.
"It's definitely media censorship. It's a pity they sacked the entire team. There aren't many TV investigative news programmes in Hong Kong," Yau said.
i-Cable told Reuters it had no comment when asked about reports of censorship.
The Hong Kong Journalists' Association said it was watching the situation closely as media have already come under pressure in the wake of a new national security law introduced by Beijing on its freest city on June 30.
"This time the whole 'News Lancet' team of Cable News was laid off and the team has often reported against/on the police or the regime in the past year," HKJA said in a statement.
i-Cable was founded in 1993 and is now owned by David Chiu, chairman and CEO of Far East Consortium.
Reporting By Sharon Tam, Jessie Pang; Yanni Chow; Clare Jim, Donny Kwok, Joyce Zhou; Writing by Anne Marie Roantree; Editing by Raju Gopalakrishnan
Julie Courtemanche gets a bigger gig at V7 Media – Media In Canada
Julie Courtemanche gets a bigger gig at V7 Media
The new position supports CEO Joseph Leon's strategic objectives, including M&A opportunities.
<!–
–>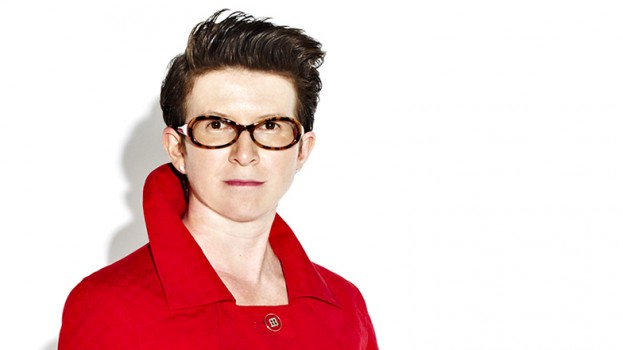 The new position supports CEO Joseph Leon's strategic objectives, including M&A opportunities.
Session 1 of Media and Journalism track of 3rd Virtual Global WHO Infodemic Conference – World Health Organization
World Health Organization (WHO) and BBC Media Action and Internews,are pleased to invite you to participate in the media and journalism track of the 3rd Virtual Global WHO Infodemic Conference entitled "Whole-of-Society
Challenges and Solutions to Respond to Infodemics." The WHO defines an Infodemic as "an overabundance of information – some accurate and some not – occurring during an epidemic, making it hard for people to find trustworthy
sources and reliable guidance when it is most needed.
The objective of the conference is to bring together all segments of society to find a truly multi-sectorial approach to managing Infodemics. Your media and journalism experience is needed to help 'repair' and 'prepare' the
media's response to the Infodemic. No matter your role in the media industry, your opinion can help shape the future of journalism during the next pandemic.
Session descriptions
Topic: The Challenge: Infodemics & the Media – learning from the past
Date: 2 December 2020 14:00 – 16:00 CET
Your participation in this session will help identify challenges and lessons learned
from the 2020 Infodemic.

Part 1 (14:00 – 15:00 CET) is a roundtable discussion between global leaders in media and journalism.
Hussein Al Sharif, Maharat Foundation (Lebanon)
Imogen Foulkes, Geneva Correspondent, BBC (Switzerland)
Asha Mwilu, Founder and editor at large at Debunk Media (Kenya)
Palagummi Sainath, People's Archive of Rural India (India)
Moderator: Ida Jooste, Internews
Part 2 (15:00 – 16:00 CET) will include invitation only "Repair Cafe" breakout sessions. Participants (you) will be randomly chosen to participate through separate calendar invites.