'Netwalker' ransomware attacks pose challenge for businesses, organizations in Canada – Global News
Despite pandemic-imposed rules, the lights of the Liquid Zoo are still on until 2 a.m., which is causing confusion for some residents in Kelowna.
The business, which is known for featuring strippers, is downtown on Kelowna's Lawrence Avenue.
In early September, Dr. Bonnie Henry ordered businesses to stop operating as nightclubs.
She also said that last call must be at 10 p.m., and unless a full meal service is provided, businesses must close by 11 p.m.
A bouncer at Liquid Zoo's door on Friday night could be heard telling guests that they could order a bunch of drinks for last call at 10 p.m. and keep drinking until 2 a.m.
The Liquid Zoo was not available for an on-camera interview with Global News on Sunday.
However, the business said guests are restricted to ordering two drinks at last call but can sip them until 2 a.m.
The business also said that it has stopped operating as a nightclub and isn't doing anything illegal.
Liquid Zoo said it offers a full food menu, which means it can remain open until 2 a.m.
The business said it's had scrutiny from RCMP, Interior Health and bylaw officers.
Although the public health order does say that liquor must not be consumed on premises by owners, operators or staff after 11 p.m., it doesn't explicitly say that guests must finish their drinks before then.
Interior Health said its public health teams will be investigating the situation.
© 2020 Global News, a division of Corus Entertainment Inc.
Two new cases of COVID-19 announced in Nova Scotia Friday – HalifaxToday.ca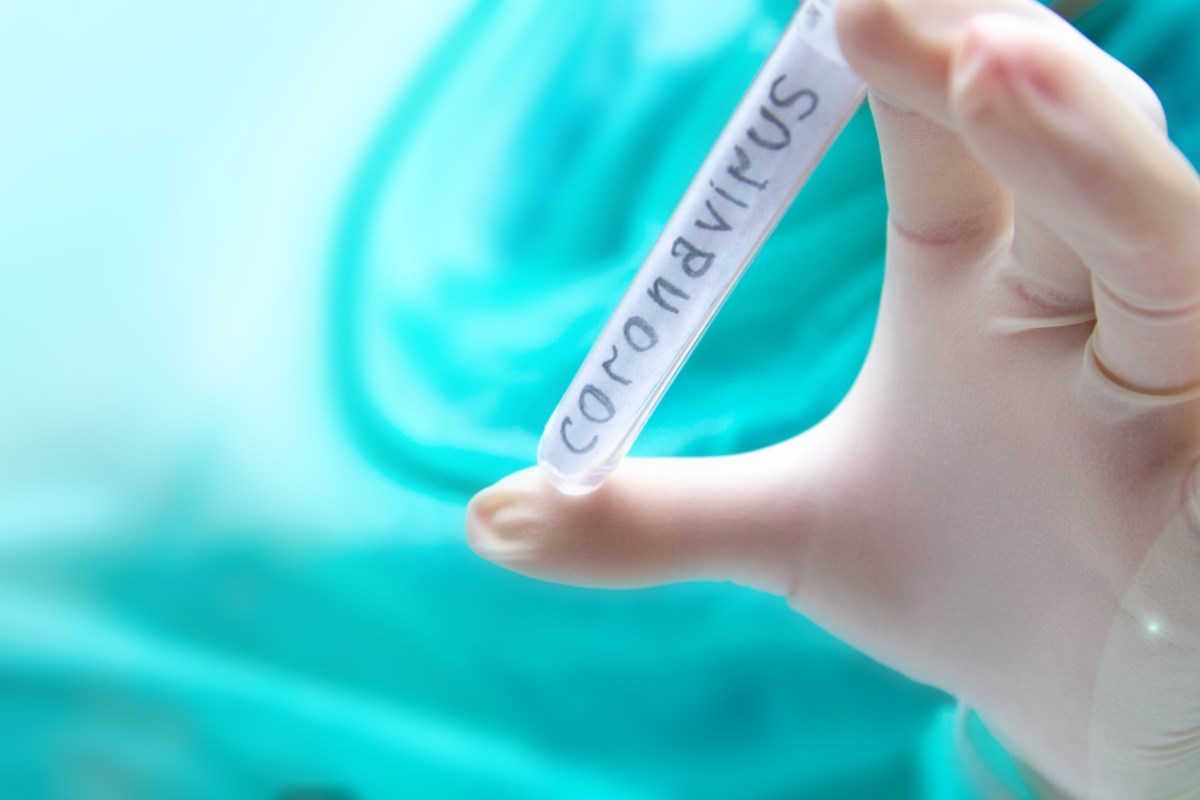 NEWS RELEASE
COVID-19/HEALTH/WELLNESS
*************************
As of today, Oct. 30, Nova Scotia has six active cases of COVID-19. Two new cases were identified Thursday, Oct. 29.
The two new cases are in the Northern Zone and are related to travel outside Atlantic Canada. One individual has been in self-isolation since returning to the province, as required. The other individual was not required to self-isolate under the Health Protection Act Order, but did self-isolate as symptoms developed. The order allows workers who are essential to the movement of people and goods and who must enter Nova Scotia as part of their work, to be exempt from the requirement to self-isolate.
Nova Scotia Health Authority's labs completed 950 Nova Scotia tests on Oct. 29.
To date, Nova Scotia has 111,395 negative test results, 1,104 positive COVID-19 cases and 65 deaths. No one is currently in hospital. Cases range in age from under 10 to over 90. One thousand and thirty-three cases are now resolved. Cases have been identified in all parts of the province. Cumulative cases by zone may change as data is updated in Panorama.
The province is renewing the state of emergency to protect the health and safety of Nova Scotians and ensure safety measures and other important actions can continue. The order will take effect at noon Sunday, Nov. 1 and extend to noon Sunday, Nov. 15, unless government terminates or extends it.
Visit https://covid-self-assessment.novascotia.ca/ to do a self-assessment if in the past 48 hours you have had or you are currently experiencing:
— fever (i.e. chills/sweats) or cough (new or worsening)
Or:
Two or more of the following symptoms (new or worsening):
— sore throat
— runny nose/ nasal congestion
— headache
— shortness of breath
Call 811 if you cannot access the online self-assessment or wish to speak with a nurse about your symptoms.
When a new case of COVID-19 is confirmed, public health works to identify and test people who may have come in close contact with that person. Those individuals who have been confirmed are being directed to self-isolate at home, away from the public, for 14 days.
Anyone who has travelled outside of Atlantic Canada must self-isolate for 14 days. As always, any Nova Scotian who develops symptoms of acute respiratory illness should limit their contact with others until they feel better.
It remains important for Nova Scotians to strictly adhere to the public health order and directives – practise good hand washing and other hygiene steps, maintain a physical distance when and where required. Wearing a non-medical mask is mandatory in most indoor public places.
As of July 3, interprovincial travel within Nova Scotia, New Brunswick, Prince Edward Island and Newfoundland and Labrador, without the requirement to self-isolate for permanent Atlantic Canadian residents, is permitted. All public health directives of each province must be followed. Under Nova Scotia's Health Protection Act order, visitors from other Canadian provinces and territories must self-isolate for 14 days. Other visitors from outside the Atlantic provinces who have self-isolated for 14 days in another Atlantic province may travel to Nova Scotia without self-isolating again.
On Oct. 22, New Brunswick announced further restrictions related to a COVID-19 outbreak in the Campbellton-Restigouche region of northern New Brunswick. Nova Scotians should avoid unnecessary travel to that area.
Nova Scotians can find accurate, up-to-date information, handwashing posters and fact sheets at https://novascotia.ca/coronavirus .
Businesses and other organizations can find information to help them safely reopen at https://novascotia.ca/reopening-nova-scotia .
Quick Facts:
— testing numbers are updated daily at https://novascotia.ca/coronavirus
— a state of emergency was declared under the Emergency Management Act on March 22 and extended to Nov. 15
— online booking for COVID-19 testing appointments is available for Nova Scotians getting a test through primary assessment centres in the Central Zone or at the IWK Health Centre in Halifax
Additional Resources:
Government of Canada: https://canada.ca/coronavirus
Government of Canada information line 1-833-784-4397 (toll-free)
The Mental Health Provincial Crisis Line is available 24/7 to anyone experiencing a mental health or addictions crisis, or someone concerned about them, by calling 1-888-429-8167 (toll-free)
Kids Help Phone is available 24/7 by calling 1-800-668-6868 (toll-free)
For help or information about domestic violence 24/7, call 1-855-225-0220 (toll-free)
For more information about COVID-19 testing and online booking, visit https://novascotia.ca/coronavirus/symptoms-and-testing/
The COVID-19 self-assessment is at https://covid-self-assessment.novascotia.ca/
*************************
Ottawa restaurants and bars cry foul about closures in light of new provincial outbreak numbers – Ottawa Citizen
Article content continued
The provincial figures are "great for us as a reminder that we are doing great. But it is also really frustrating to see that we were bunched in to closures without real merit,"saidCélia Lemieux, co-founder ofOrléans Brewing Company, whose tap room on Innes Road has been shut for almost three weeks.
Lemieux, Shrybman and others noted they had spent thousands of dollars on Plexiglas screening and sanitizing products while ensuring that staff and guests followed pandemic protocols, only to be forced to close.
"We have been operating in a safe manner right from March," said Gillian Martin, general manager of Mongolian Village West in Bells Corners. While her restaurant used to have customers assemble their own meals from a bar of ingredients, it adapted to COVID-19 by having customers check off their desired ingredients on pieces of paper, Martin said.
She took from the outbreak numbers that Ottawa's restaurants had been targeted unfairly. "I thought there would be more outbreaks," Martin said.
At a Friday press conference, Ontario Premier Doug Ford defended his government's decision to impose the modified Stage 2 restrictions, saying they were necessary at the time and have proven effective. But they were never intended to be long-term solutions, said Ford.
Furthermore, Martin and Shrybman complained they've heard nothing more about the provincial government's promised $300 million to help pay the fixed costs of businesses that were forced to close.
Ontario premier says residents now interact with 50 to 100 people, causing 'out of control' COVID-19 contact tracing – CTV Toronto
TORONTO —
Premier Doug Ford says Ontario residents are now interacting with 50 to 100 people, making COVID-19 contact tracing very difficult.
"What we did see when we did contact tracing at the beginning, we'd be able to contact 10 people and trace them. Now, people are interacting with 50 to 100 and if you have 100 cases times 100, 10,000 contact tracings and then those people contact 100 and then those people – next thing you know it just flies out of control," Ford said during a news conference held on Friday afternoon.
The premier's comments come in response to the federal government calling on Canadians to decrease their current number of social contacts by 25 per cent in order to help curb the second wave of the COVID-19 pandemic.
While releasing new national modelling on Friday, Chief Public Health Officer Dr. Theresa Tam and Deputy Public Health Officer Dr. Howard Njoo said if Canadians maintain their current rate of contacts, the epidemic is forecast to resurge. They said if residents decrease their contacts by a quarter, the spread of the novel coronavirus would come under control "in most locations."
When asked on Friday if the province is considering lowering the limits on social gatherings – currently set at 10 indoors and 25 outdoors – Ontario's Associate Chief Medical Officer of Health said a review on the matter will take place.
"I think the bottom line is yes, we will review that obviously and consider whether we need to change the guidelines," she said reminding people to be aware that COVID-19 generally spread between people.
"If you're with people who are not people in your household, people you live with, you should be careful. You should minimize your contact with other people, especially within two metres, wear a mask and don't do anything that's not essential."
Yaffe added that those who live alone should interact with another household to avoid social isolation.
Back in August, Ford said social circles of up to 10 people will likely be sticking around until 2021.
Ontario logged 896 new COVID-19 cases on Friday, bringing the seven-day average above 900 for the first time.
More than 74,000 cases of the novel coronavirus have been confirmed in Ontario since the first infection was recorded in late January. That number includes more than 3,100 deaths and nearly 64,000 recovered patients.