Oak Bay sets aside $27,000 for Indigenous art at muncipal hall – Saanich News
Oak Bay's newly renovated chambers will feature a new piece of public art commissioned from an Indigenous artist.
The district allocated one per cent of the budget for the hall renovation, $7,000 to public art. Combined with the annual public art allocation, the district has $27,000 to spend on a work for municipal hall.
The move to work with a local artist, specifically from the Lekwungen speaking people on whose land Oak Bay sits, was unanimous among council members.
"This is a rare opportunity to have the resources to do that and as the renovated municipal hall reopens, have that be one of the centrepieces," Coun. Andrew Appleton said during council discussions July 12.
Still in the earliest of stages, conversation surrounded the how of the project.
Oak Bay is between arts laureates, but liaison Coun. Hazel Braithwaite said the public arts committee is taking on that leadership role.
Coun. Tara Ney lamented the district's lack of policy or set protocol for engaging in such initiatives.
She voiced a need to create pathways for engaging so it's not done piecemeal, and instead with confidence and in culturally appropriate way.
Mayor Kevin Murdoch, who is routinely in conversation with local First Nations leadership, said the district is doing well in the absence of policy, always seeking guidance and building relationships in small ways.
Council agreed working toward something more formal is something they could pursue.
"This does require more formality and we need to start to establish those connections so we're consistent and so we're completely aware and sensitive to their needs," Coun. Cairine Green said.
---
Do you have a story tip? Email: vnc.editorial@blackpress.ca.
Follow us on Twitter and Instagram, and like us on Facebook.
Indigenousoak bay councilVisual Arts
Art Beat: Prize-winning author pays Coast a virtual visit – Coast Reporter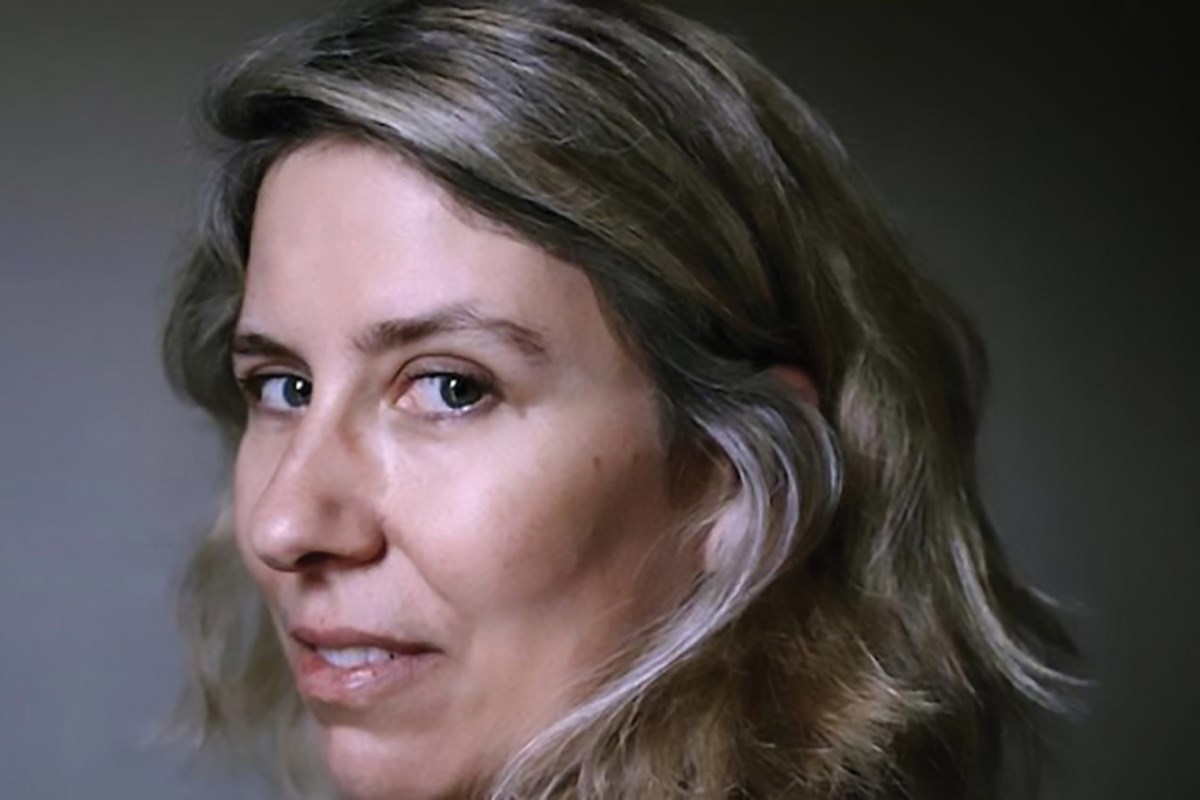 The Sunshine Coast Arts Council's Reading Series presents author Gil Adamson on Saturday, Sept. 18 at 7 p.m. Adamson will read from her recent novel, Ridgerunner, a finalist for the 2020 Scotiabank Giller Prize, and winner of the Writers' Trust Fiction Prize. Set in the Canadian and U.S. West in 1917, the book is a sequel to Adamson's well-received first novel, Outlander. Publisher House of Anansi described Ridgerunner as "a vivid historical novel that draws from the epic tradition… a literary Western brimming with a cast of unforgettable characters touched with humour and loss, and steeped in the wild of the natural world." The reading is a Zoom event and it's free. Register in advance through eventbrite.ca.
A Beautiful Mess
FibreWorks Studio & Gallery in Madeira Park is holding an opening reception on Saturday, Sept. 18 for its new exhibition, A Beautiful Mess: the joyful & random discovery of the artistic process. Creating something real out of the imagination can be a dishevelled and uncertain undertaking, usually carried out in private. Here, FibreWorks is turning that inside-out. "This show aims to create a sense of intimacy between the artist and the public." The reception runs from 2 to 4 p.m. The show will run until Oct.31.
Live Music
The Roberts Creek Legion has helped keep live music going on the Sunshine Coast through the warmer days over the past 18 months, thanks to its outdoor stage. Those setups have kept patrons in the fresh air and safely separated. Now the club is moving its visiting bands back to its indoor stage – and visitors onto its new dance floor – with a "Grande Re-Opening" on Friday, Sept. 17, featuring the Ween tribute band, Captain Fantasy. Doors at 7 p.m. The legion follows on Saturday, Sept. 18, from 7 to 11 p.m. with a string of acts, including The Locals, Eddy Edrick, Michelle Morand, and an open-stage jam. Proof of vaccination will be required for admission to all shows.
The Locals also play the outdoor venue at Tapworks in Gibsons on Saturday, from 2:30 to 4:30 p.m. That might depend on the weather, as (at press time) heavy rain was forecast for Saturday.
The Clubhouse Restaurant in Pender Harbour presents Karl Kirkaldy on Friday, Sept. 17, from 5 to 8 p.m. On Sunday, Sept. 19, Half Cut and The Slackers rock the Clubhouse from 2 to 5 p.m.
Joe Stanton is scheduled to entertain on Saturday, Sept. 18 on the patio at the Backeddy Resort and Marina in Egmont. Again, that's weather-dependent.
Let us know about your event by email at arts@coastreporter.net.
Reconciliation through Indigenous art is the theme at a Calgary mall – CTV News Calgary
CALGARY –
The exhibit features work from 17 Indigenous artists and is located in Southcentre Mall's Art Corner on the second floor.
Tapisa Kilabuk is one of the event organizers with the Calgary Alliance for the Common Good that's collaborating with Colouring it Forward Reconciliation Society for the six week long exhibit.
"Just having this kind of representation in Calgary is just so wonderful and so beautiful and so inclusive," said Kilabuk. "When I was here the other day helping with the orange shirts and I was overwhelmed with emotion because I've never seen anything like this before."
The federal government recently declared September 30th as National Day for Truth and Reconciliation. It's a day for Canadians to spread awareness and reflect on the tragedies experienced by Indigenous people as a result of the country's former residential school system.
Alexandra Velosa is the marketing manager at Southcentre Mall which is a big supporter of the arts community. The artwork for the exhibit is hung from the ceiling and on the back of each piece are recommendations about how everyone can take steps to help foster reconciliation.
"We all want to make a difference," said Velosa. "We just sometimes don't know how and this is what the art exhibit is giving us, it's giving us the information we need to take little actions to be part of the reconciliation."
The space has been open to the public since the start of September. Close to 11,000 people visit it daily.
"A big part of our role with Colour it Forward Reconciliation Society is reconciliation through the arts," said Kilabuk. "That gives people the space to come together, to learn more, to appreciate one another, to admire one another and really create those fundamental relationships in our community that will create a better community in the future."
WHITE BUFFALO MOON
Keevin Rider is one of the artists taking part in the exhibit. His piece is titled White Buffalo Moon. A buffalo on the left side of the painting represents the people, seven empty lodges represent death, loneliness, sorrow, mourning, grief, hurt, depression. A white buffalo on the right represents healing and looks towards the buffalo on the left letting him know that he is there to help heal the people.
Rider says he's a product of his parents attending residential schools.
"My dad was Stoney Nakoda, my mom was Blackfoot, Blood," said Rider. "They can speak their language fluently but they thought it would be better for us not to because of what residential (schools) taught them: it taught them not to speak their language, don't use your culture."
Now Rider is starting to learn his native languages at 57 years old. He says painting puts him in a good space and helps him heal. He's proud to be included in the exhibit and is hopeful that visitors will learn from the stories of the art and appreciate the work of the Indigenous artists featured.
The mall is still finalizing details of how it will host the first observance of National Day for Truth and Reconciliation on September 30th to follow provincial health measures. The exhibit will be open until mid-October.
Art show in Minto – Wellington Advertiser
HARRISTON – The Minto Arts Council is hosting its first show of the year at the Minto Art Gallery. Showcasing the Saugeen Artist Guild, the show is entitled Reflections from the Saugeen Artists Guild.
This show features multiple works from over 20 artists and includes a variety of styles and mediums, including oil paintings, watercolours, stained glass, mixed media, encaustic, jewelry, photography and works with polymer clay.
"This is truly a very diverse show and we are so proud to be able to bring this to our community," gallery officials state.
The show officially opened Sept. 9 and runs until Oct. 2.
The gallery, located at 88 Mill Street on the third floor of the Harriston branch of the Wellington County Library, is open:
– Tuesdays and Thursdays from 6 to 8pm;
– Wednesdays and Fridays from 2 to 4pm; and
– Saturdays, 11am to 1pm.