One new COVID-19 case announced Friday – HalifaxToday.ca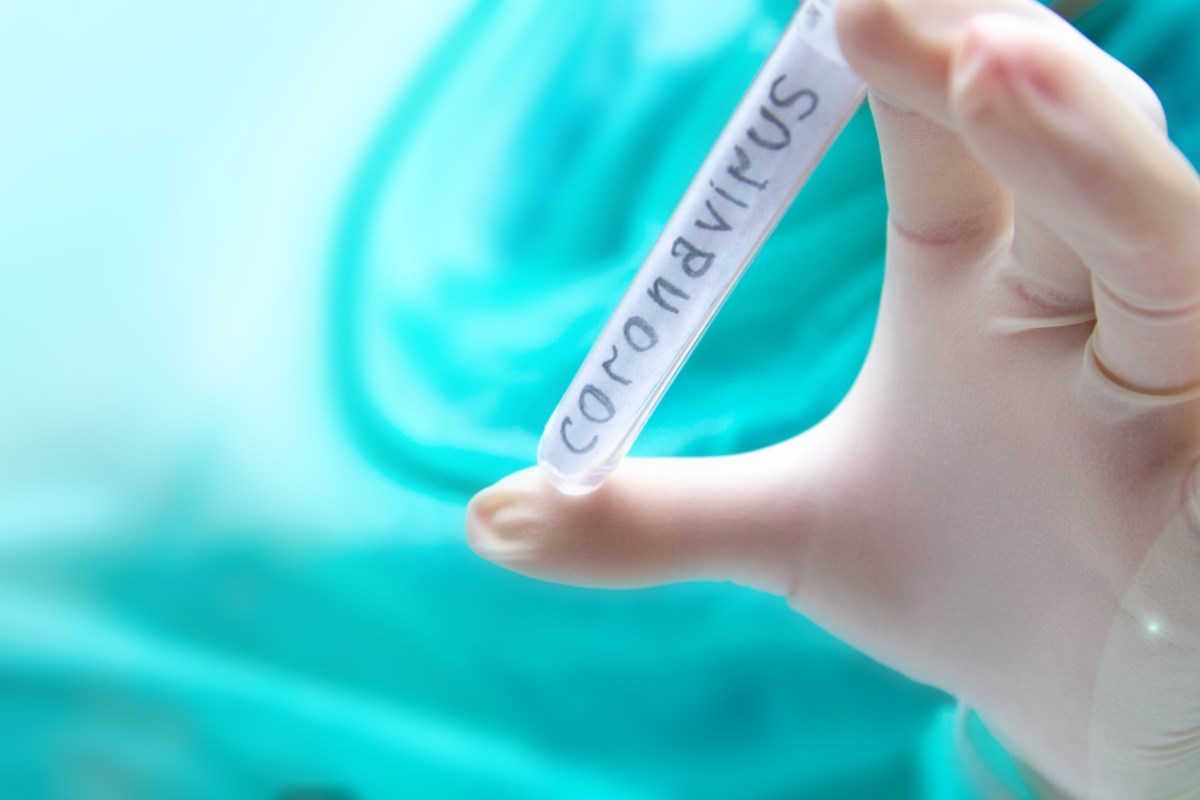 NEWS RELEASE
COVID-19/HEALTH/WELLNESS
*************************
As of today, Oct. 16, Nova Scotia has four active cases of COVID-19. One new case was identified Thursday, Oct. 15.
The new case is in the Central Zone and is related to travel outside Atlantic Canada. The individual has been self-isolating, as required.
Nova Scotia Health Authority's labs completed 879 Nova Scotia tests on Oct. 15.
To date, Nova Scotia has 103,590 negative test results, 1,093 positive COVID-19 cases and 65 deaths. No one is currently in hospital. Cases range in age from under 10 to over 90. One thousand and twenty-four cases are now resolved. Cases have been identified in all parts of the province. Cumulative cases by zone may change as data is updated in Panorama.
The province is renewing the state of emergency to protect the health and safety of Nova Scotians and ensure safety measures and other important actions can continue. The order will take effect at noon Sunday, Oct. 18 and extend to noon Sunday, Nov. 1, unless government terminates or extends it.
Visit https://covid-self-assessment.novascotia.ca/ to do a self-assessment if in the past 48 hours you have had or you are currently experiencing:
— fever (i.e. chills/sweats) or cough (new or worsening)
Or:
Two or more of the following symptoms (new or worsening):
— sore throat
— runny nose/ nasal congestion
— headache
— shortness of breath
Call 811 if you cannot access the online self-assessment or wish to speak with a nurse about your symptoms.
When a new case of COVID-19 is confirmed, public health works to identify and test people who may have come in close contact with that person. Those individuals who have been confirmed are being directed to self-isolate at home, away from the public, for 14 days.
Anyone who has travelled outside of Atlantic Canada must self-isolate for 14 days. As always, any Nova Scotian who develops symptoms of acute respiratory illness should limit their contact with others until they feel better.
It remains important for Nova Scotians to strictly adhere to the public health order and directives – practise good hand washing and other hygiene steps, maintain a physical distance when and where required. Wearing a non-medical mask is mandatory in most indoor public places.
As of July 3, interprovincial travel within Nova Scotia, New Brunswick, Prince Edward Island and Newfoundland and Labrador, without the requirement to self-isolate for permanent Atlantic Canadian residents, is permitted. All public health directives of each province must be followed. Under Nova Scotia's Health Protection Act order, visitors from other Canadian provinces and territories must self-isolate for 14 days. Other visitors from outside the Atlantic provinces who have self-isolated for 14 days in another Atlantic province may travel to Nova Scotia without self-isolating again.
Nova Scotians can find accurate, up-to-date information, handwashing posters and fact sheets at https://novascotia.ca/coronavirus .
Businesses and other organizations can find information to help them safely reopen at https://novascotia.ca/reopening-nova-scotia .
Quick Facts:
— testing numbers are updated daily at https://novascotia.ca/coronavirus
— a state of emergency was declared under the Emergency Management Act on March 22 and extended to Nov. 1
Additional Resources:
Government of Canada: https://canada.ca/coronavirus
Government of Canada information line 1-833-784-4397 (toll-free)
The Mental Health Provincial Crisis Line is available 24/7 to anyone experiencing a mental health or addictions crisis, or someone concerned about them, by calling 1-888-429-8167 (toll-free)
Kids Help Phone is available 24/7 by calling 1-800-668-6868 (toll-free)
For help or information about domestic violence 24/7, call 1-855-225-0220 (toll-free)
*************************
Manitoba seeking nurses, health-care aides, contact tracers in fight against COVID-19 – CBC.ca
Manitoba is appealing to the public for help filling a number of nursing and health care aide jobs to assist in the fight against COVID-19.
People from all health-care disciplines are asked to apply, including current and former nurses, and people with comparable training, said Shared Health's Chief Nursing Officer Lanette Siragusa in a news release on Monday.
"These are unprecedented times and we are appealing to everyone who has chosen a career in caring to consider how they can help," she said.
"Right now, some of Manitoba's most vulnerable citizens need our help. Whether you are a student just starting your career, are already working in our health system or are looking to step back into patient care after some time away, we have a role for you."
Jobs are available for people with varied levels of training and experience, including health care students, new graduates as well as current and former health care workers, Siragusa said.
Although there is a need for nurses and health care aides in personal care homes, there are also positions in areas like contact tracing, call centres and testing sites.
Staff are provided with personal protective equipment, training and support. Every precaution is taken to ensure their safety, according to the release.
People with health-care education, as well as those with comparable training including dietitians, spiritual health providers, occupational therapists, physiotherapists, social workers and others are invited to apply.
"Across the province, compassionate and caring individuals have stepped up to ensure we are able to continue offering the services and support needed by those most vulnerable in our community, but we need additional help in a variety of direct care and behind-the-scenes areas," Siragusa said.
This comes after Manitoba New Democratic Party (NDP) Leader Wab Kinew shared health-care vacancy numbers in western Manitoba during question period Thursday.
The NDP obtained information from Prairie Mountain Health last week showing that 22 per cent of licensed practical nurse positions were open as of August, as well 19 per cent of registered nursing positions and 16 per cent of nurse practitioners jobs.
In addition, 15 per cent of home-care aide and health-care aide positions were sitting vacant.
Meanwhile, the Manitoba Nurses Union (MNU) says nurses are working well below baseline staffing, at times hovering around half their normal complement.
MNU says nurses are being mandated to work overtime at Parkview Place, a private care home run by Revera which is currently experiencing a COVID-19 outbreak.
Alberta medical experts call for mandatory COVID-19 restrictions based on hospitalization numbers – CBC.ca
Two Alberta medical experts say the province should bring in mandatory restrictions to combat rising COVID-19 cases and the high number of people being treated for the illness in hospitals.
With 3,203 active cases and 116 people in hospital, including 16 in ICU beds, there's enough evidence that voluntary restrictions are not working, said Leyla Asadi, an infectious disease specialist in Edmonton.
"If our metric is increasing hospitalizations, which we're definitely seeing, then we are responding to transitions that occurred several weeks ago," Asadi said. "So I think that those factors definitely suggest that we need to be looking at mandatory restrictions."
A potential second wave of COVID-19 could become a tsunami based on the current number of cases, said Dr. Tehseen Ladha, a pediatrician and assistant professor at the University of Alberta, who also wants to see mandatory measures introduced.
"This is a time that requires some rules and regulations in order to keep us safe," Ladha said. "And that simply hasn't happened. I'm really hopeful it will happen soon, because things are snowballing. And they're going so fast that even if restrictions are put in place now, things are still going to peak very high."
On Tuesday, Alberta's chief medical officer of health said hospitalization rates don't meet the thresholds that would trigger mandatory restrictions.
"Putting in mandatory restrictions, again, is something that we absolutely have on that list of things to do if we start to see our health-care system being impacted beyond what it can achieve," Dr. Deena Hinshaw said.
"We have seen an increase in our hospitalizations, and in the past few days we have had more people in hospital with COVID than we ever have before. So while we have not met that trigger, it is critical that we all work together."
Hinshaw introduced voluntary measures on Oct. 8, nearly two weeks ago. Since then cases have continued to increase, as have hospitalizations.
Asadi would like to see gatherings restricted to 10 people, and wants to limit restaurants to 50 per cent of their capacity, along with a curfew on alcohol sales or a temporary closure of bars.
She said Albertans would be understanding if restrictions were introduced for a limited time to help decrease the number of cases in the province, as happened back in April.
"Huge sacrifices were being made at the time, and nobody wants to go back to that level of stringency," Asadi said. "But I think Alberta and its institutions have shown that they're more than able to respond appropriately, like the lab has ramped up its testing dramatically. They've hired a lot more contact tracers.
"And I also think that the sooner we act, the less strict we may need to be in the long run."
Ladha said economic concerns and civil liberties may be reasons for not introducing mandatory restrictions, but she worries things will get worse if no further action is taken.
"If some restrictions aren't put into place right now, the impact on the economy long term, if we have to return to a full lockdown, will be much, much more damaging than if we are able to put in no more minimal restrictions on a rolling basis to keep things under control."
'A matter of debate'
Hinshaw said it's a matter of debate whether mandatory measures should be introduced now versus waiting for hospitalization metrics to be reached.
"There are always risks and benefits," she said. "If we were to put in place mandatory measures right now, we would be putting them in place before we knew if we were able to turn that tide without the mandatory measures.
"We know that restrictions have an impact on other aspects of people's health. And if we don't need to use mandatory restrictions, then that would be the ideal scenario where we can get through this with people's collective efforts and mitigate the impact on all those other determinants of health that we know are so important."
At least 49 cases of COVID-19 linked to wedding in Calgary: Alberta Health – Peace Arch News
Alberta Health says 49 active COVID-19 cases have been linked to a wedding in Calgary earlier this month.
The health agency says the wedding had a large number of Albertans from different households.
Alberta Health spokesman Tom McMillan says aggressive contact tracing is underway to identify anyone who may have been exposed to make sure they are isolating and getting tested.
He did not say how many people attended the wedding and says specifics about individual cases cannot be disclosed because of patient confidentiality.
COVID-19 restrictions implemented by the province say a maximum of 100 people can attend outdoor and indoor seated events, such as wedding ceremonies, funeral services, movie theatres, indoor arts and culture performances.
McMillan says the city of Calgary has recently seen several outbreaks linked to social gatherings.
"This is a reminder to all Albertans that this virus is still here and any social gathering carries a risk of exposure," he said in an email Tuesday.
"It is important that nobody attend if they are feeling ill with even mild symptoms, or if they are awaiting test results."
He says it is also important that organizers do everything possible to comply with the public health guidance in place, including having enough space for physical distancing between cohorts, following gathering size restrictions and avoiding sharing food and utensils.
The Canadian Press
Like us on Facebook and follow us on Twitter.
Want to support local journalism? Make a donation here.