PS State of Play 2022 Summary – Comic Years
Sony held their PS State of Play 2022 yesterday, and it seems like it's video game reveal season! Some of these included announcements of new titles, as well as confirmation of speculation. We also learned about some remakes and sequels to long-loved franchises. Without any further ado, let's get started with a round-up of the highlights!
Resident Evil Announcements at PS State of Play 2022
Image: Capcom
By far, some of the most exciting announcements at PS State of Play 2022 involved the Resident Evil franchise. The first of these is something that has been rumored for a while – a Resident Evil 4 remake. Yes, that's right, we'll finally step back into the world of this critically acclaimed action game.
Unfortunately, Capcom didn't reveal a whole lot about the remake. We got a teaser trailer and a released date of March 24th, 2023. They also confirmed that the game is coming to Playstation 5 and PC, Xbox Series S, and Series X. Additionally, Capcom hinted at some extra content for VR systems but didn't say much more than that.
Speaking of VR, Capcom also announced at PS State of Play 2022 that fans could soon feel even more terrified. Resident Evil Village will be making its way to PlayStation VR2. If you own this virtual reality headset, get ready to start shaking in your boots all over again!
Capcom stated that it would be the full version of the survival horror game and feature new techniques. This includes swapping weapons in your hands and physically raising your arms to attack enemies. You're sure to be in for a fright!
Horizon Updates at PS State of Play 2022

Image: Sony
One of the other exciting reveals at PS State of Play 2022 involves the Horizon series. Guerrilla Games announced that Horizon: Call of the Mountain will release exclusively on the PlayStation VR2. They even gave us a gameplay trailer to see exactly what this experience will be like.
Additionally, we also learned about some of the activities for the exclusive game. These include climbing and archery, which are sure to be great fun in VR. Alongside Story Mode, there is also a "River Ride" mode, which involves sailing down a river.
On top of this, the company made the official reveal of a major update to Horizon: Forbidden West. This got some special focus from the team and included a bunch of new activities. You can now try playing on harder difficulty settings and graphics adjustments. They may have announced it at PS State of Play 2022, but the update is available to play now!
Final Fantasy 16 Announcement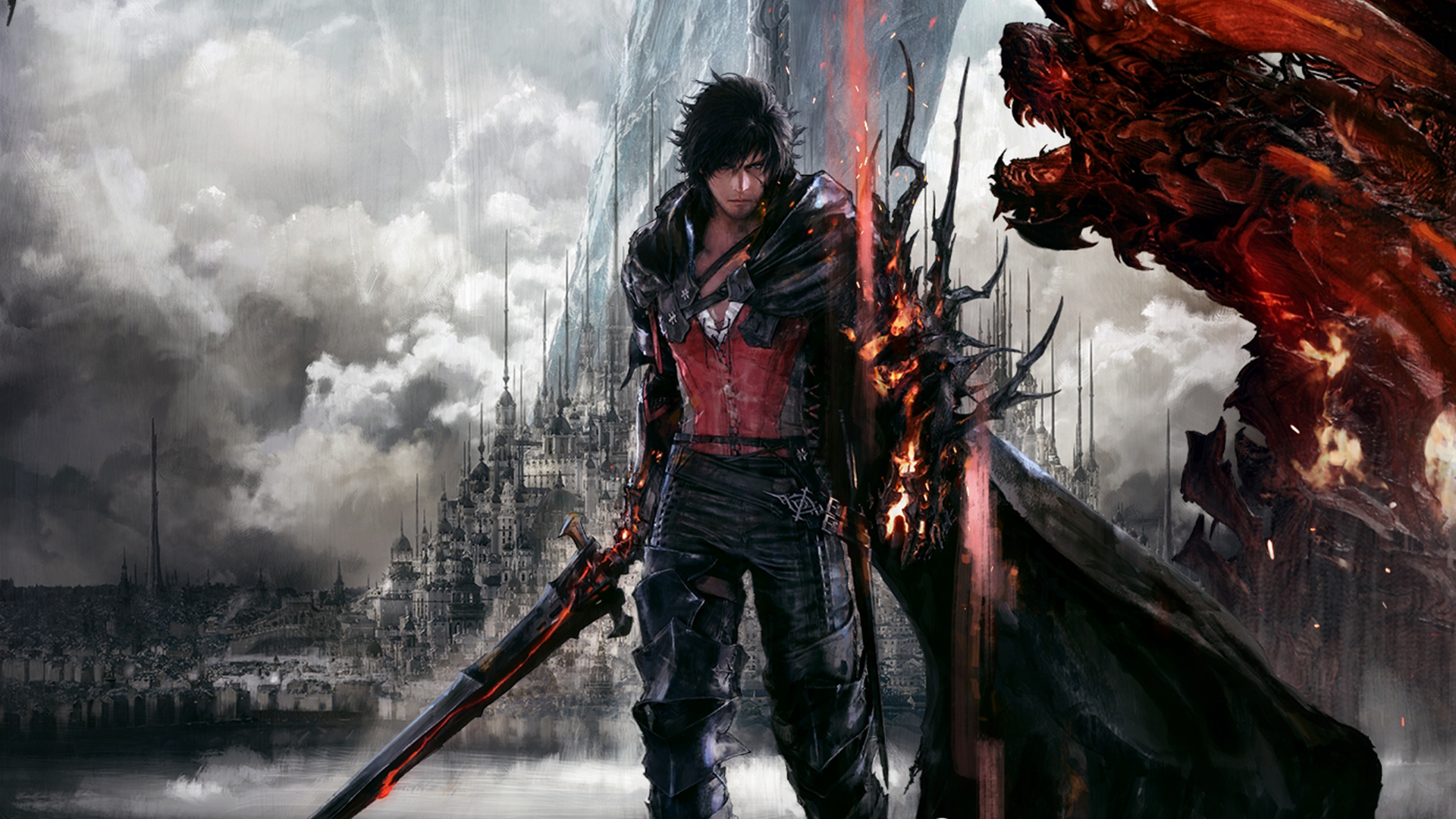 Image: Square Enix
Another one of the much-anticipated upcoming games is Final Fantasy 16. At PS State of Play 2022, we finally got some more information! Square Enix was generous enough to give us a gameplay trailer and a rough release date – summer 2023.
So far, we know that plenty of iconic characters from the series are set to return. These include Shiva, Odin, Phoenix, Tian, and plenty more. Oh, and the main character Clive Rosfield, of course! From the trailer, we can tell that the Eikons are going to have a big party to play in this first-party game.
Street Fighter 6 Gameplay Trailer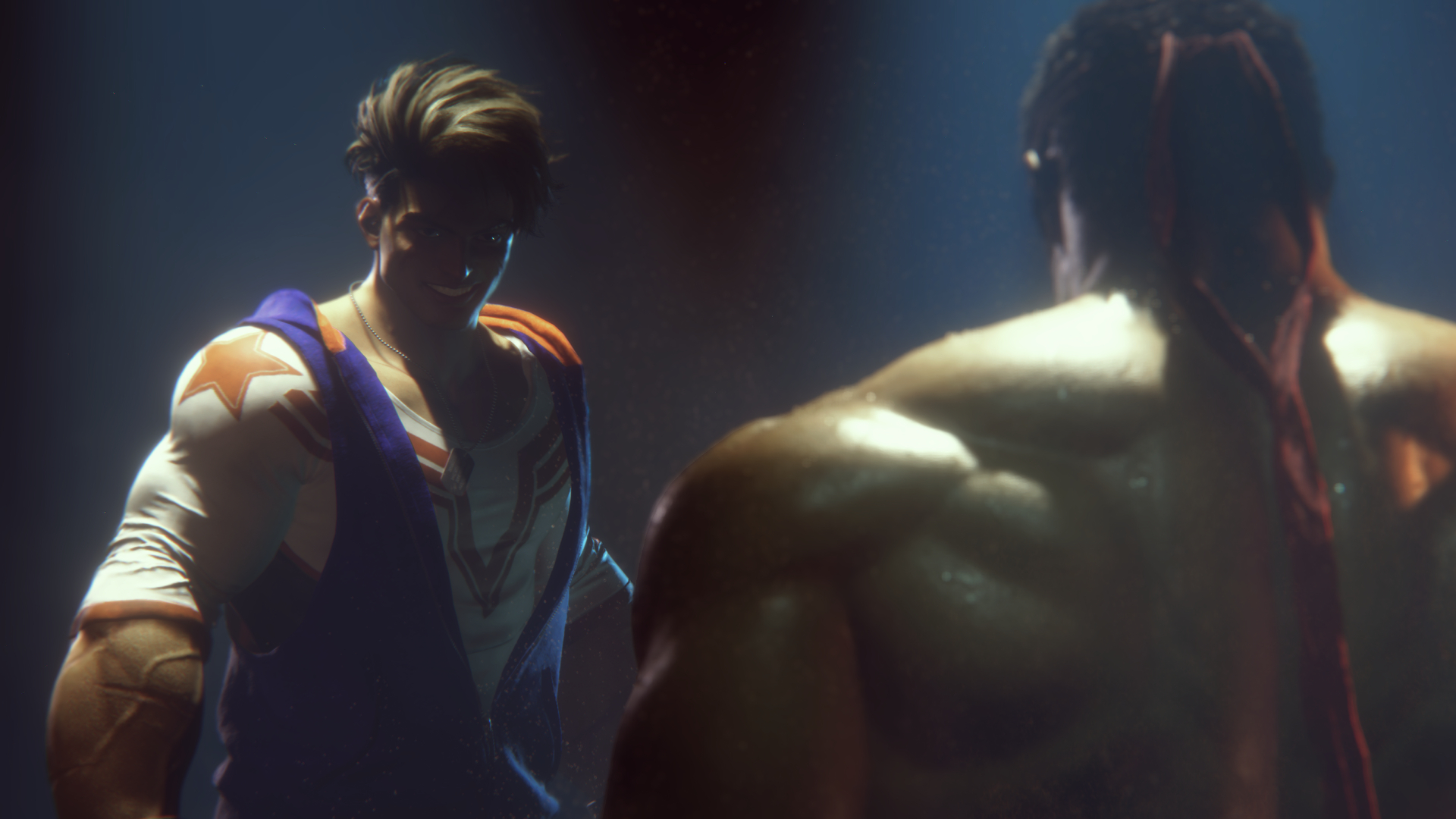 Image: Capcom
Our last, but certainly not least, major game announcement at PS State of Play 2022 was Street Fighter 6. We've known that the game was coming for a while, but Capcom confirmed that it will release in 2023. They also revealed that you can play the game on PlayStation 4, PlayStation 5, PC, Xbox Series X, and Series S.
In the gameplay trailer, we got an exclusive look at Capcom's RE Engine. Previously, they used this engine to create Resident Evil Village and Resident Evil 7. It makes a marked difference from previous video game engines because of the better graphics. This allows for a much more immersive experience.
Thankfully, Capcom also said at PS State of Play 2022 that iconic characters Chun-Li, Ryu, and Luke would be in this latest game. We also saw a little footage of the newest member of the franchise, Jamie.
Clearly, PS State of Play 2022 was a jam-packed game conference, with plenty of major game reveals and updates. We left a few others off this list, including the sequel to Walking Dead: Saints and Sinners and a remastered version of Spider-Man games. Which one was your favorite? Let us know in the comments below!
Hi! I'm Arvyn, and I'm an English teacher from the UK. I've been teaching English online for over 4 years to students from all across the world and all ages. Outside of work, I'm a huge fan of reading, video games, and playing with my adorable kitties. See ya!
iPhone, Android users ALERT! Google warns of Italian spyware out to hack your phone – HT Tech
An Italian company's hacking tools were used to spy on Apple Inc (AAPL.O) and Android smartphones in Italy and Kazakhstan, informs Google. Check details here.
In a shocking development it has been revealed that your iPhone and Android phones are at risk. As per the information a tool has been developed to spy on personal messages and contacts of the targeted devices. Alphabet Inc's Google has said in a report that an Italian company's hacking tools were used to spy on Apple Inc and Android smartphones in Italy and Kazakhstan. According to the report, Milan-based RCS Lab, whose website claims European law enforcement agencies as clients, developed tools to spy on private messages and contacts of the targeted devices. However, Google said it had taken steps to protect users of its Android operating system and alerted them about the spyware.
"These vendors are enabling the proliferation of dangerous hacking tools and arming governments that would not be able to develop these capabilities in-house," Google said. According to a report by Reuters, commenting on the issue, an Apple spokesperson said the company had revoked all known accounts and certificates associated with this hacking campaign. RCS Lab said its products and services comply with European rules and help law enforcement agencies investigate crimes.
Also read:
Looking for a smartphone? To check mobile finder click here.
Also Read: 5 million Facebook accounts in danger! This phishing scam will steal your money- how it works
Reuters was further informed via an email, "RCS Lab personnel are not exposed, nor participate in any activities conducted by the relevant customers." RCS Lab further said that it condemned any abuse of its products.
It can be known that the global industry making spyware for governments has been growing, with more companies developing interception tools for law enforcement. Anti-surveillance activists accuse them of aiding governments that in some cases use such tools to crack down on human rights and civil rights, said Reuters in a report.
Also Read: Google Workspace will NOT be Free anymore; here are top 5 alternatives
As per the report, the industry came under a global spotlight when the Israeli surveillance firm NSO's Pegasus spyware was in recent years found to have been used by multiple governments to spy on journalists, activists, and dissidents.
Though not as stealthy as Pegasus, RCS Lab's tool can still be used to read messages and view passwords, said Bill Marczak, a security researcher with digital watchdog Citizen Lab. "This shows that even though these devices are ubiquitous, there's still a long way to go in securing them against these powerful attacks," he was quoted as saying by Reuters.
iQOO Neo 6 VS Poco F4: We compare the specs, both will SURPRISE – HT Tech
iQOO Neo 6 vs Poco F4: Both these Snapdragon 870 smartphones under Rs. 30000 are tempting, but which is better?
iQOO Neo 6 or Poco F4? Of late, the smartphone space under Rs. 30000 has seen two strong offerings from these fairly young brands. iQOO, which is a subdivision of Vivo, announced the iQOO Neo 6 last month as its most affordable offering with the Snapdragon 870 chipset, promising better gaming experiences and an overall midrange collection of specifications. The iQOO Neo 6 comes with a decent set of cameras too and is currently one of the most exciting phones money can buy at this price.
However, Poco has the same idea and it manages to offer its Poco F4 at a much lower price. Launched just hours ago, the Poco F4 has almost the same kind of spec sheet as the iQOO Neo 6, save for minor differences. In essence, this is a rival to the iQOO Neo 6 and if you are wanting to spend that much money on a performance smartphone for around Rs. 30000, it does add to the confusion. After all, both look good on paper.
Since we have reviewed both of the smartphones lately, we put both of these against each other and here is what we think.
Poco F4 vs iQOO Neo 6 Design
While both the smartphones have distinct designs to flaunt, it is the Poco F4 that pulls the lead with its glass rear panel. The Poco F4 feels better built, especially with its fit and finish. That's not to say the iQOO Neo 6 is poorly built but the phone's plastic unibody design is not as desirable.
Poco F4 vs iQOO Neo 6 Display
Honestly, both these smartphones are equal when it comes to the display specs. Both phones have a 6.67-inch FHD+ E4 AMOLED display with a refresh rate of 120Hz and higher touch sample rates. No in-display fingerprint scanner on either of these.
Poco F4 vs iQOO Neo 6 Performance
The same Snapdragon 870 chip powers both the Poco F4 and iQOO Neo 6. Hence, it is your pick. The Snapdragon 870 is a stable chipset that delivers high on performance, especially in terms of thermal stability and throttling. You will be able to play all the high-end games such as COD Mobile and Apex Legends Mobile at high graphics settings with ease.
Poco F4 vs iQOO Neo 6 Software
This is where your preference matters. Poco uses Xiaomi's MIUI 13 interface based on Android 12 whereas the iQOO neo 6 uses Vivo's FunTouch OS 12 based on Android 12. Both custom skins are full of customisation features and pre-loaded apps. Both brands promise three years of OS updates.
Poco F4 vs iQOO Neo 6 Cameras
Both the Poco F4 and iQOO neo 6 feature a triple camera setup on the rear – a 64MP main camera, an 8MP ultrawide camera, and a 2MP macro camera. The Poco F4 has a 16MP selfie camera while the iQOO Neo 6 has a 32MP camera
Poco F4 vs iQOO Neo 6 Battery
The iQOO Neo 6 on paper has a bigger 4700mAh battery compared to the 4500mAh battery on the Poco F4. The iQOO Neo 6 offers a 80W fast charging solution while the Poco F4 has a 67W fast charging.
Poco F4 vs iQOO Neo 6 Price
This is where the Poco F4 takes a mega lead. Starting at ₹27,999 for the base 6GB/128GB storage, the F4 is cheaper. The 8GB/128GB variant costs Rs. 29,999 whereas the 12GB/256GB variant comes with a price of Rs. 33,999. The iQOO Neo 6 starts at Rs. 29,999 for the base variant with 8GB/128GB variant.
Technical issue temporarily stops Canadian Forces Snowbirds from flight performances
OTTAWA — The Department of National Defence says the Canadian Forces Snowbirds will be unable to fly in planned air shows and flypasts until a technical issue is resolved.
That means performances next Wednesday in the Moncton, N.B., area will be cancelled while technicians work to get the team back in the air for Canada Day in Ottawa.
The department says in a news release the issue relates to a device that sets the timing for the deployment of the parachute during the ejection sequence.
It says during routine maintenance, technicians discovered the tool may not be calibrated accurately and the parachutes will now be retested and repacked to ensure proper timing for their activation in the event of an emergency.
It's not known how long it will take to fix the issue, but the release says the Royal Canadian Air Force is working with experts and a third-party aviation contractor to get the team back in the air as soon as it is safe to do so.
It adds Air Force experts have determined there is no link between the 2020 crash in Kamloops, B.C., that killed Capt. Jenn Casey — which occurred after a bird flew into an engine — and the current issue with the parachute device.
This report by The Canadian Press was first published June 24, 2022.
The Canadian Press