REAL ESTATE: The affordability crisis within the BC land market – Agassiz-Harrison Observer
The ugly truth is that the continual rising benchmarks in private property prices are harming the balance of the real estate market across the province. The high prices are not prized by a very large segment of B.C.'s citizens, including young families, singles and seniors. Yes, higher prices are a big help to existing homeowners with equity in their landholdings whose return will see them have ample monies to relocate for lifestyle and other opportunities. It is nice to see average people get ahead, and actually see some return on investment for their hard earned dollars spent paying down years of their mortgages.
But the flip side to our ever-increasing high market prices is the exclusion of a whole segment that used to be a part of the market equation – the new buyer. Single mothers and fathers, and individual title holders that seek mortgages are having to make cutting sacrifices to achieve home ownership. No longer can you count on that if you must sell your home and relocate that you can even afford to get back into the market in the location you want or need to live in.
The property ownership truth these citizens are facing in 2020 is summed up by the word: unaffordable.
Unaffordable housing in this province has reached critical in many regions and is one of the biggest market issues facing B.C. We have outgrown our available private land base and the pressure building behind these growing pains has also caused an affordability crisis in rental housing markets province-wide. The provincial & federal government implemented shortsighted policies that further exacerbated the issue. The foreign buyers speculation tax was implemented with loophole jumping geographical boundaries that put pressure on unprotected sensitive areas of agricultural land that was carelessly excluded in their planning.
The increasing demand for land coupled with low interest rates, 25-year amortization mortgages coupled with household debt load, and the low market inventory is actually further diminishing the capacity for the market to correct by reducing the amount of new buyers and buyers who need to move or upgrade. New buyers are desperately needed to keep the market balanced and the economy stable; they historically bought into a low-priced starter home to enter the market.
Starter home prices really don't exist anymore. Everything we consume and use has also risen in price over the last several years, but wages have not. The real estate market is fundamentally built and balances itself on the supply and demand. Our domestic demand combined with foreign demand all competing in an ever-diminishing pool of available listings has but one predictable outcome – that prices will continue to rise!
In my 20's, there was never a doubt in my mind that I would graduate post-secondary and then go on to a job that would allow me to own my own home, where I would marry and raise my family. I had envisioned that my children would be able to do the same. The reality is far from that as we prepare to turn the page into March 2020. The least affordable markets in Canada are in British Columbia's Lower Mainland, Greater Vancouver and the Fraser Valley. An article released in October 2019 by New Geography journalist Wendell Cox stated that statistics show young families are faced with saving for over 40 years to come up with a down payment to purchase condo, semi-detached and single family homes, providing they can find a mortgage provider that will qualify them through the B20 Stress Testing. That paints a very hopeless and frustrating picture for the next generation.
Where will our young families have to go to be able to afford a home where they have good-paying jobs and access to schools? Will the next generation of children never experience the freedom and healthy lifestyle a private home with a safe yard affords? And we wonder, why socialism as an ideology is gaining interest amongst millennials and young adults? The equality gap has not just widened – it is now a gaping canyon that needs some immediate attention to bridge.
In my opinion, the number-one option would be to release one- to two-per cent of specifically chosen crown land holdings into the private market, to first and foremost balance the inventory available. This would immediately have an effect on the rising costs due to low inventory counts. A large portion of this released crown land should be legislated for use by only by domestic low income, multi-family and semi-detached dwelling projects. Release the land, create jobs to bolster the economy build the affordability back into the housing market across the province. Of BC's total land base, only 5% is private saleable land, over 90 per cent of the provinces crown owned landholdings are not in the Agricultural Land Reserve (ALR) or have Indigenous Land Claims. The land that is set aside in the ALR could then be saved from residential and commercial construction pressure and put to its best use which is growing our food supply. Removing too much of the provinces best agricultural land in the upper Fraser Valley could impact future ability for food production for the growing population.
This is a viable solution to the issue that doesn't include band-aids that ultimately create more tax revenue for the government than they do actual good for the citizens they represent.
In summation, the most immediate federal, provincial and municipal cooperation in process is needed to take action and correct the real issues of what is pricing our own young out of living in this province. What are we ultimately building? A healthy prosperous society or a healthy bank account for the already wealthy banks and corporations?
Freddy Marks, together with his daughter Linda Marks, runs Agassiz's 3A Group Sutton Showcase Realty. He has been a Realtor in Canada and Germany for more than 30 years, and currently lives in Harrison Hot Springs.
Which GTA region has seen the biggest decline in real estate prices since February market peak? – Toronto.com
Real estate prices across Toronto and the Greater Toronto Area (GTA) have taken a pounding since reaching record highs in February.
In February, the Toronto Regional Real Estate Board (TRREB) reported an average GTA sale price for all dwelling types combined of $1,334,544. In TRREB's July report, that average fell to $1,074,754 — a 19.5 per cent decline in just five months.
Prices have fallen further in some areas than others, with Durham Region leading the way with a 26.6 per cent decline. Southern areas of Simcoe County were a close second with a 24.8 per cent decline in average prices, followed by York Region at 19.7 and Peel Region at 19 per cent. Real estate prices have fallen 18.1 per cent and 15.8 per cent in Halton Region and Toronto, respectively.
Durham Region led the way in price declines for detached homes, seeing a 29.1 per cent decline, followed by Toronto and Simcoe County both at 26.9 per cent. Detached units sold for 20.7 per cent less on average in July compared to February, while detached ditched home in Peel Region have dropped 20.3 per cent and 19.9 per cent in Halton Region.
Semi-detached homes broke down a little differently. Durham also saw the steepest decline for that segment at 25.8 per cent, followed by York at 25.4 per cent and Peel at 25 per cent. Semi -detached home prices in Halton declined by an average of 22.9 per cent, with Simcoe seeing a 15.5 per cent drop followed closely by Toronto with 15.4 per cent decline in average price for semi-detached units.
Condo apartment prices have fared a little better in most regions outside of Simcoe, which has seen condo prices tumble 35.2 per cent since February. Durham condo apartments have lost 17.3 per cent in value over the past five months, with Peel Region and York Region condos seeing 15.3 and 13.5 per cent declines, respectively.
Toronto condos fared a little better, seeing only a 9.5 per cent decline between February and January. Condos in Halton Region have held their value the best so far, only declining by 4.2 per cent.
The table below shows a breakdown of how much the average price for all dwelling types combined in all cities and towns monitored by TRREB have fallen since the GTA market peaked in February.

A real estate transaction gave me neighbours. A car crash taught me to value them – CBC.ca
This First Person article is the experience of Becky Sarafinchan who lives in Calgary. For more information about CBC's First Person stories, please see the FAQ.
The crush of glass and metal silenced us mid-phrase, the kids and I on that early spring day. I saw their frozen expressions as I wondered if I had really heard or felt that sound. We ran outside.
Across our busy street, a SUV straddled the yellow line. Its grill faced the crumpled remains of our neighbour's two parked cars. Two cars, swiped by one driver. My neighbours stared in shock at the sad mix of wreckage, nose to bumper.
But this is a feel-good story. It's not about race track streets or distracted drivers. It's about neighbours. It's about me discovering that I care what happens to the people across the street, even when their lives merge little with mine. It's about the unexpected cheer that brings.
For most of my 16 years on Coventry Hills Way, in the suburbs of north central Calgary, the greatest common bond I shared with my neighbours was geographical. The random act of real estate mixed me up with folks I only knew in smiles and waves outside our garage doors. My life was filled with kids and work; I rarely thought of those who lived around me.
Until the pandemic, that is. Until human interaction became a source of anxiety worldwide and we were told to run for cover. In those long and bizarre periods of isolation when I couldn't see friends and family, I could still see my neighbours walking by every evening. We could share a weary smile and sometimes — from a distance — we talked.
On the afternoon of the accident, I noticed Jennifer standing with the stunned car owners on the other side of the street. She was talking and pointing; the first to offer assistance. Although I've only ever spoken with Jennifer a few times, I knew she was open and kindhearted. It relieved me when I saw her talking with the neighbours. It felt like they were in good hands.
Someone called the police and a few people left to check their home security cameras for footage. Another neighbour motioned for the driver of the SUV to move to the sidewalk; he was still standing in the street.
A group of teens, armed with the vehicle description, headed off to find an eyewitness who had left the scene. The adults compared stories of what each had seen and felt.
Across the road, a young man dragged the bumper of his car onto his lawn. He crossed the street to a group of us, onlookers, huddled in a semicircle. He was debating if he should accept the offer: should he just settle with the driver of the SUV?
The group reacted at once: No! You can get help. It will be OK.
We lingered on the sidewalk and a conversation expanded beyond the crash. We began to talk about hockey and school; about work and the vacations we hoped to take. Normal stuff, but I had never stood and talked, never opened up about anything with my neighbours before. It felt new.
Soon the teenagers returned from their search for an eyewitness. "We found the guy who left the scene!" they grinned, triumphant. They had checked his vehicle. "We even felt the tailpipe on his truck and it's still warm!" To their delight, the police wanted to know.
I watched those tall boys talk, eager to share and flush with their success.
Standing in this group of people, suddenly feeling that they were my people, I felt lighter. It took me by surprise. I'd never thought of them as my people before. In the past, I was aloof and comfortable — a wave and smile would suffice for neighbourliness.
In truth, we don't share interests; we don't share the same ethnic backgrounds or weekend habits. We weren't all on the same page about COVID-19 – some of us were supportive and others against mask and vaccine mandates.
Maybe that's what makes the huddled conversation on the day of the accident so special. It doesn't matter if we'd naturally be friends had we not physically lived beside each other. It doesn't matter that we have different views and beliefs. We are neighbours. That counts for something.
In the months since the accident I've thought a lot about what changed for me that day. It's like the pieces fit together and I was able to discover a gift I'd never seen before.
We visit more now. We share gardening tips and someone suggested a block party. There's even – imagine! – an inside joke or two we share. Community is growing where once I saw a street of strangers. I don't ever want to lose sight of that gift.
---
Telling your story
CBC Calgary is running a series of in-person writing workshops across the city to support community members telling their own stories.
Read more from the workshop hosted by the Northern Hills Community Association:
To find out more about our writing workshops or to propose a community organization to help host, email CBC producer Elise Stolte.
Here's what you need to know about Squamish Real Estate – Squamish Chief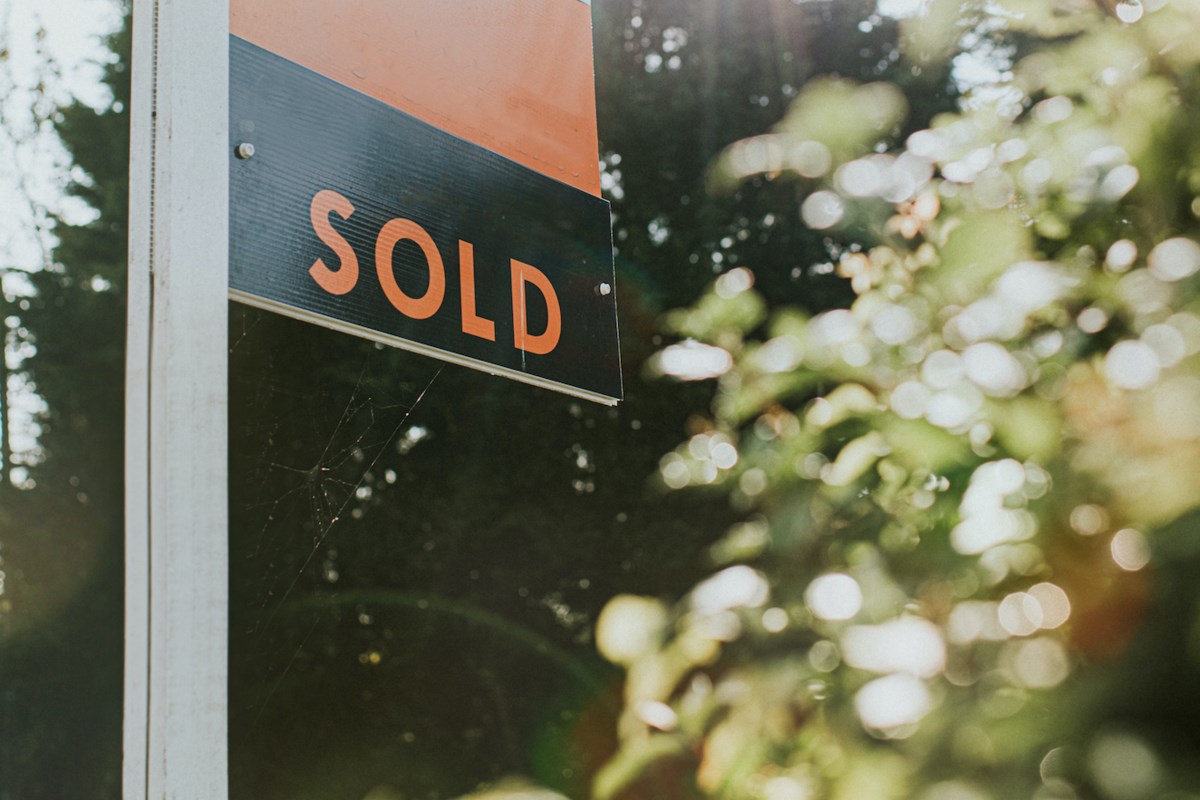 With Canada's annual inflation rates spiking in June and a market still reeling from a global pandemic, local real estate in Squamish has seen its fair share of unpredictable ups and downs.
"In May, I started saying that it felt like someone had flipped a switch," said Jennifer Sale, a local Realtor in Squamish with Sutton West Coast Realty. "I'd say the peak was probably end of March, beginning of April. That was when I [saw] multiple offers and things going for quite a bit over. That has definitely changed."
With various factors coming into play, such as higher mortgage rates and low inventory, Sale says that some buyers appear to be growing wary of the local market while having trouble qualifying for a mortgage.
"We were experiencing a really hot period earlier in the year because the inventory was so low that there were so many more multiple offers versus pent-up demand," Sale said. "So buyers were competing for properties."
"Now with the increased rates … it's really tapered off the number of sales," she said. "There were only eight detached home sales in July."
(See prices and trends for the last 28 days in Squamish.)
Feeling the pinch
"Everybody's feeling the pinch in one way or another," said Lisa Bjornson of Royal LePage. "Since the beginning of June, probably into May, we started to see a shift in market trends in that … multiple offers are off the table, days on the market have lengthened, inventory has come up somewhat. So it's definitely slowed the market down."
Yet historically, real estate sales during the summer are often low.
"Summers traditionally aren't a hugely active market in the Squamish area," said Bjornson. "It's not uncommon to have July and August be on the slower side."
However, looking back at summer sales in Squamish real estate from last year, Bjornson says there has been a drastic difference.
"Last year was a record-breaking year," she said. "We'd never seen the likes of it in Squamish, in B.C., in Canada."
COVID factor
Originally when the pandemic first hit in 2020, Bjornson says that the Canadian Mortgage and Housing Corporation advised realtors that housing was going to plummet with a market drop of 20%. Yet their predictions were incorrect, with sales going up at the same rate they thought they would fall.
"COVID had the opposite effect of what everyone anticipated," said Sale. "Since then, we've had these unprecedented increases not only in Squamish, but throughout B.C.."
When remote work became more of an option during the pandemic, many people realized that they did not have to remain in cities and began looking to buy outside of urban areas. Those within the Vancouver region who were of middle to high income were able to afford the prices just outside of the city, bringing an influx of buyers to Squamish.
"It locked everybody up, changed everybody's mindset," Bjornson said. "Many people started to work from home and people started to homeschool. People thought, 'I'm not putting my loved one in care'. We're going to generationally live. How people viewed housing and what their needs were changed drastically."
Over the course of the two years from March of 2020 to now, other challenges such as supply chain issues and labour became evident and began to affect real estate.
"There's so many forces at play when it comes to what makes up a housing market."
In addition to an influx of people leaving the city to be in smaller areas, Sale says that she has also noticed single people moving between townhomes to condos to half-duplexes.
"People are always a little worried about getting out of the market. So it's always nice to move within the same market," said Sale. "Now that it's slowed down, I think that's gonna be a lot easier for many people."
Overall, though interest rates are currently high, real estate prices in Squamish are seeing a return to relative normalcy.
"We're not seeing multiple offers. We're not seeing things go for $200,000 over ask," said Bjornson. "We're seeing negotiations, we're seeing prices moderate."
As for the coming months heading into fall, Bjornson says that she predicts longer days on the market.
"If we suddenly get an uptick COVID coming into the fall of winter, does that change people again about how they're feeling and what their wants and needs are? Hard to say," she said. "The general feeling kind of across the board is that we had a tremendous run-up for 20 plus months and for any real estate cycle that was long. So the normal calming and settling of the market is to be expected."
For those currently looking to sell in Squamish, Bjornson recommends that people be reasonable and pay attention to what the market is currently doing. "It's still an OK market; you're not losing anything. Govern yourself according to what the market conditions are. And if you're a buyer, get your pre-qualification and know what price point you should be shopping in."
"I would say to list a realistic price point," concurred Sale. "Take the advice of your realtor and watch the market carefully."
Sale adds that comparing prices month to month with your neighbours is not helpful when trying to place a price on a home.
"It's always hard to see what your neighbour sold for in February or March," she said. "You have to work within the market that we're in."
"The last couple of years there's greater demand for people wanting to be in Squamish," said Sale. "I don't think there's going to be a big drop-off. I think now it's changed from a seller's market, shifted briefly into a balanced market, and I think in some product categories, it's definitely a buyers market."