Rumor Claims iOS 15 to Drop Support for iPhone 6s and Original iPhone SE – MacRumors
Apple will drop support for the iPhone SE, iPhone 6s, and iPhone 6s Plus in next year's release of iOS 15, according to a rumor shared today by Israeli site The Verifier.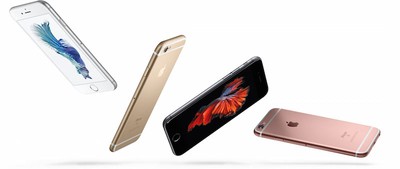 If the rumor is accurate, that would mean iOS 15 will be compatible with the following Apple devices:
2021 iPhone series
iPhone 12 Pro Max
iPhone 12 Pro
iPhone 12 mini
iPhone 12
iPhone 11
iPhone 11 Pro
iPhone 11 Pro Max
iPhone XS
iPhone XS Max
iPhone XR
iPhone X
iPhone 8
iPhone 8 Plus
iPhone 7
iPhone 7 Plus
iPhone SE (2020)
iPod touch (7th generation)
The site said last year that iOS 14 would be the last version of iOS that the iPhone SE, iPhone 6s, and iPhone 6s Plus would be compatible with, which wouldn't be a surprise as Apple often provides software updates for approximately four or five years after the release of a new device.
The iPhone 6s and iPhone 6s Plus originally launched in September 2015, followed by the iPhone SE in March 2016.
The Verifier doesn't have the greatest track record when it comes to accurate leaks with both hits and misses, but it did accurately predict that iOS 14 would be compatible with all iPhones and iPod touch models able to run iOS 13.
There's no word on which iPads will be able to run iPadOS 15, but if iPadOS 15 is compatible with all iPads able to run iPadOS 14, it will work on the iPad Air 2, 3rd-gen iPad Air, iPad mini 4 and 5, 5th, 6th, and 7th-generation iPads, and all iPad Pro models.
Save your pits—and 30 percent—with Amazon's Black Friday sale on all-natural Native deodorants – Yahoo Canada Sports
The Canadian Press
One of Toronto FC's biggest stars isn't thinking about whether or not he'll be named the league's most valuable player this season. After all, while some other nominees are still fighting for Major League Soccer's top prize, Alejandro Pozuelo and his teammates are already back home. "For me, the MVP, it's not important," the 29-year-old Spaniard said on a video call Friday. "I feel no good when we lose in the first round (of the playoffs)."Toronto appeared poised for a long playoff run after finishing the regular-season campaign with a 13-5-5 record, second best in the league. But the club's year came to an abrupt end Tuesday when it lost 1-0 in overtime to expansion side Nashville SC in East Hartford, Conn.Three days later, the result is still "bitter," and the players feel some guilt because they know they could have gone further, said goalkeeper Quentin Westberg. "It stays and it sticks and it's going to be hard to wash off," he said.The disappointing finish punctuated a long, hard season that saw Toronto's players and staff face unprecedented challenges, from injuries and a condensed schedule to months spent on the road and games in empty stadiums. The uncertainty of 2020 has been difficult for everyone, said midfielder Jonathan Osorio, including professional athletes who saw seasons come to a screeching halt in March as the COVID-19 pandemic took hold in North America. "You're dealing with a lot of things that happen so quickly but so slowly at the same time," he said. "It was tough."TFC played just one game in front of fans at BMO Field before the hiatus. When play resumed, it was in a bubble near Orlando, Fla., with the MLS is Back tournament, followed by an all-Canadian nine-game series in Toronto, Montreal and Vancouver. Then, in mid-September, border restrictions forced all three Canadian clubs to move south. TFC set up a temporary home in East Hartford."You had to have a lot of patience this year, I think. It was tough," Osorio said. "It was tough to get your body ready for games and then stop for long periods of times and then start again so quickly. An overall tough year for everybody." A wave of injuries also impacted Toronto. Star striker Jozy Altidore and veteran defender Justin Morrow both missed time, and captain Michael Bradley was twice sidelined, first by an ankle injury and then by a knee sprain. Going through surgery, rehab and training was difficult, Bradley said."It's a frustrating year from a personal standpoint," said the 33-year-old midfielder. "It was a crazy year. That's not meant in any way to be an excuse. It's just reality."Pozuelo revealed Friday that he, too, had dealt with a leg injury through the final two or three weeks of the season. He did not detail the nature of the injury but said he and the club kept it quiet because he wanted to continue playing. "This is no excuse," he said. "I play a lot of games because I want to play. And I feel good (to) play."Pozuelo saw action in all 23 of Toronto's regular-season games, and was on the field for the full 120 minutes of Tuesday's playoff loss.He led TFC in scoring with nine goals and 10 assists, and was tied with two other players for most assists in MLS through the regular season. The MLS pandemic-condensed schedule, which saw most teams play two games a week, was hard on the athletes' bodies, Pozuelo said."In football, I learned that we cannot play every three or four days because we kill the players," he said. "It's difficult. It's difficult to play every two, three, four days."Now that the season has ended, Bradley is looking forward to training consistently and pushing himself physically. He said the off-season will be the first time all year that he's been able to work out for more than four or five weeks in a row. "I feel good. I feel strong," he said. The prospect of an indefinite off-season kept TFC centre back Omar Gonzalez up Thursday night. It's hard to know how to prepare when you don't know when you'll play your next game, he explained. "We have to be ready to fight for another trophy at the beginning of the year, whenever it comes," he said. "So we have to be ready. I want to be ready for my teammates, for my team." After everything the club went through in 2020, being ousted from the playoffs in the first round hurts, Gonzalez said, particularly because TFC is a club that sets its standards high. But he hopes the season of adversity will hold some lessons moving forward. "It's definitely a year that we'll look back on and take a lot from," Gonzalez said. "Because I think we have a lot of strong people on this team. And I think there'll be a lot of growth from this year."This report by The Canadian Press was first published Nov. 27, 2020.Gemma Karstens-Smith, The Canadian Press
Black Friday headphones deals: the best wireless earbuds deal is still in stock – TechRadar
On of the best Black Friday headphones deals we've seen so far is still available – for now, anyway. Right now, you can get the Sony WF-1000XM3 Wireless Earbuds at their lowest ever price in the US and the UK, but you'll need to act fast as they're likely to sell out quickly.
In these stunning Black Friday deals the Sony WF-1000XM3 cost just $168 in the US and £149 in the UK, saving you over $60 / £70. (Not in the US or UK? Scroll down for the best deals in your region.)
Today's best Sony WF-1000XM3 deals
Lowest price
Sony WF-1000XM3 wireless earbuds: $229 $168 at Best Buy
Save over $61 on the best wireless earbuds of 2020 at Best Buy, which is the lowest price we've seen so far for the Sony WF-1000XM3. Featuring industry-leading noise cancellation, brilliant sound, and a fantastic battery life, the Sony WF-1000XM3 have consistently ranked as TechRadar's favorite pair of wireless earbuds.
View Deal
Lowest price
Sony WF-1000XM3 wireless earbuds: £220 £149 at Amazon
In the UK you can save over £70 on the premium wireless earbuds at Amazon. With excellent active noise cancellation, unbeatable sound quality, and a long-lasting battery, the Sony WF-1000XM3 are a great purchase this Black Friday.
View Deal
The Sony WF-1000XM3 wireless earbuds are quite simply some of the best earbuds you can buy right now and a perennial favorite here at TechRadar.
Rated highly in both our review and buying guides, they're a great option for those who want an understated, sleek, feature-packed set of noise-cancelling earbuds that still manage to come in at a reasonable price. While the noise-cancelling might not reach the lofty levels of excellence featured on their Sony WH-1000XM4 over-ear cousins, they still square up to anything offered from the likes of Apple and Bose – and with great battery life to boot.
Prefer over-ear headphones? In the US, you can also get the brilliant Sony WH-1000XM3 for $214.99, saving you $135 – and there's even a Sony WH-1000XM4 deal to snap up if you want the newest model, with Amazon slashing the price from $349.99 to $278.
While the latest Sony headphones haven't been discounted in the UK just yet, you can still get a £100 saving on the WH-1000XM3 noise-cancelling headphones, bringing the price down to just £219.
There are cheap Sony headphones available too, which means there's a Black Friday headphones deal out there for every budget – you can find all the best deals below, kicking off with the US. If you're in the UK, scroll down to find the best Sony headphones deals in your area.
More Sony headphone deals (US)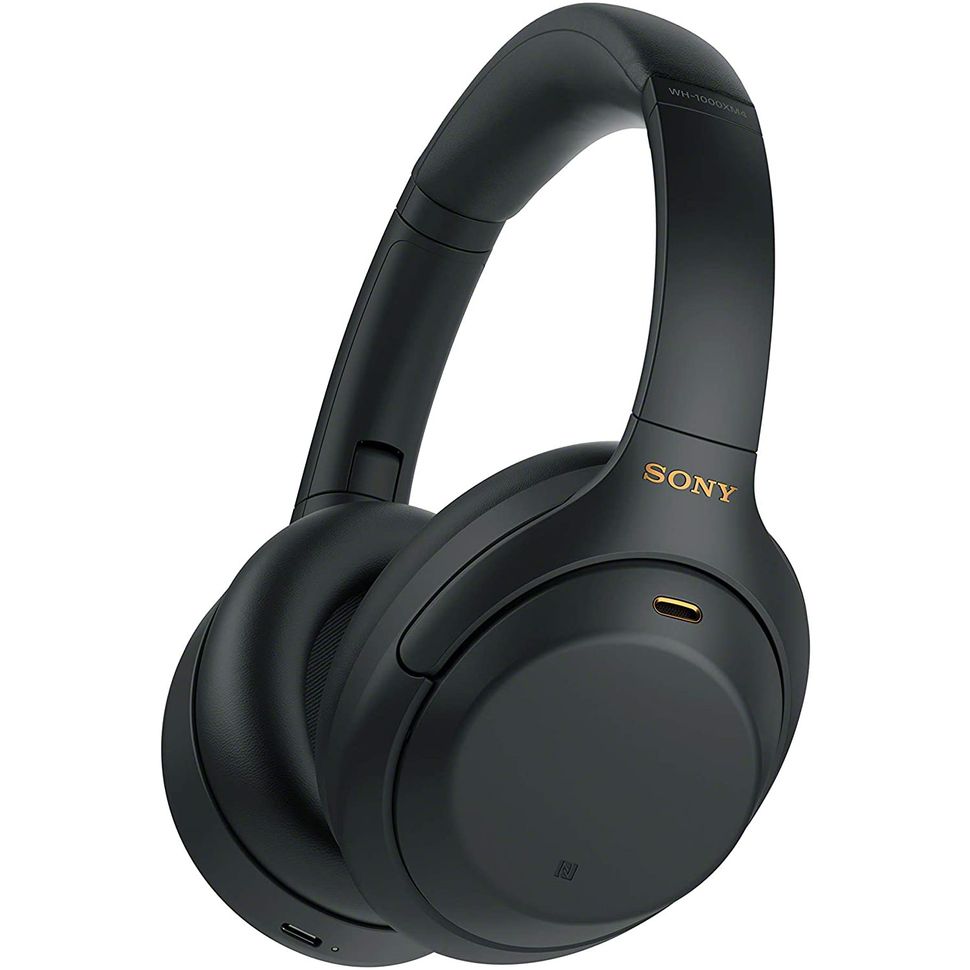 Sony WH-1000XM4: $349.99 $278 at Amazon
Amazon has dropped the price of TechRadar's top-rated headphones by $72. That's $20 lower than the Lightning deal found during Prime Day 2020, but you'll need to be quick if you want to grab the noise-cancelling cans at this price. You may find cheaper headphones on Black Friday, but you won't find any better than the WH-1000XM4.View Deal
Sony WH-1000XM3 wireless headphones: $349.99 $214.99 at Focus Camera
Give your ears a treat with Sony's excellent, top-of-the-line wireless and noise-cancelling cans, while also saving yourself loads of cash in the process thanks to this top early Black Friday deal from Amazon. View Deal
Sony WI-C310 Wireless Earbuds: $39.99 $18 at Amazon
Save over 50% on these Sony wireless earbuds, which come with 15 hours of battery life, inbuilt microphones for making calls, and 9mm drivers for crisp, clear sound.View Deal
Sony WH-XB900N noise-cancelling headphones: $248 $123 at Amazon
This is an incredible 50% discount on these bassy headphones from Sony, which come with 30 hours of battery life, intuitive touch controls, and active noise cancellation.

View Deal
Sony WH-XB700 EXTRA BASS Wireless Headphones: $129.99 $78 at Amazon
Looking for something a little cheaper? These Sony cans don't come with noise cancellation, but they do boast a 30-hour battery life, a compact on-ear design, and built-in Alexa.View Deal
Sony WF-XB700 Wireless Bluetooth Earbuds: $129.99 $68 at Amazon
Need some cheap wireless earbuds? Check out this fantastic deal from Amazon, which cuts the price of the Sony WF-XB700 by over $61. These sweat / water-resistant buds come with a nine-hour battery life and support for Google Assistant and Alexa.View Deal
More Sony headphone deals (UK)
Sony WH-1000XM3 wireless headphones: £330 £219 at Amazon
This isn't the lowest deal we've ever seen, but with over £100 off the original RRP, Amazon is giving you the chance to pick up Sony's excellent, top-of-the-line wireless and noise-cancelling cans for a fraction of the price.
View Deal
Sony WF-XB700 Wireless Bluetooth Earbuds: £129 £59 at Currys
Need some cheap wireless earbuds? Check out this fantastic deal from Currys, which cuts the price of the Sony WF-XB700 by £70. These sweat / water-resistant buds come with a nine-hour battery life and support for Google Assistant and Alexa.View Deal
Sony WH-CH510 wireless headphones: £50 £29.99 at Amazon
If you're just after a super cheap pair of over-ear headphones, these Sony cans should do just the trick – and they cost even less than usual right now. There's a £20 price drop on the WH-CH510 headphones right now – with an impressive 35 hours of battery under the hood, quick charge, a mic for quick hands free calls, and even voice assistant compatibility.
View Deal
Sony WH-XB900N noise-cancelling headphones: £230 £119.99 at John Lewis
With up to 30 hours of battery life, intuitive touch controls and digital noise cancellation, you're picking up a pretty sophisticated set of headphones for a great price here. The WHXB900Ns are more geared towards bass heads, so if you're after that thumping low range you'll be particularly at home here.
View Deal
Not in the US or UK? We've rounded up the best Sony headphone deals in your region below:
This 98-inch Samsung TV is $50,000 off for Black Friday and yes that's a comma not a period – The Verge
The Verge would greatly appreciate it if you bought a certain Samsung TV today. We make some of our money from affiliate revenue, and Black Friday in particular helps pay some of the bills! And today only, this particular TV is fifty thousand dollars off. That should make it easy for you, right?
You think it's a typo? Some pricing error, maybe a scam where you'll owe the full amount when all's said and done? Nope! It's just that the 98-inch Q900 normally costs $100,000, and Samsung is making it a win-win for everyone (particularly us!) by offering it half-off.
Wait, you're telling me you don't have $50,000 for a new TV? How are you going to afford a 98-inch 8K television with that kind of thinking? You can't, of course: at the bargain price of $50,000, Samsung has finally undercut Sony's rival 98-inch 8K TV, which costs $60,000. If you want to cover more of your wall in beautiful pixels than your neighbors, you're going to have to step up!
OK, OK, I get it, you want something more your speed. We're not all made of money! 88 inches will have to do, yes. You get your LG OLED screen, 8K resolution, just $29,996.99. Did I mention you can clip a $1,500 coupon and present it at checkout? In our experience, that's definitely what people do when they buy $30,000 TV sets.
Now, in all seriousness: here are the best Black Friday deals we've actually found on TVs.