Samsung Galaxy S21 Ultra renders revised, now there's an extra camera (or sensor) – GSMArena.com news – GSMArena.com
While the S21 series is supposed to launch a month earlier than expected, it seems that the design is still being tweaked. OnLeaks is back with a revised version of the Samsung Galaxy S21 Ultra, which has a different camera design from the original renders.

Revised design of the Samsung Galaxy S21 Ultra – note the extra camera/sensor
No, the camera island will still look like that, but there's an extra module on the back. It's not clear if this is a fifth camera or some sensor (a 3D ToF sensor, perhaps?). Also note that the position of the LED flash has shifted slightly.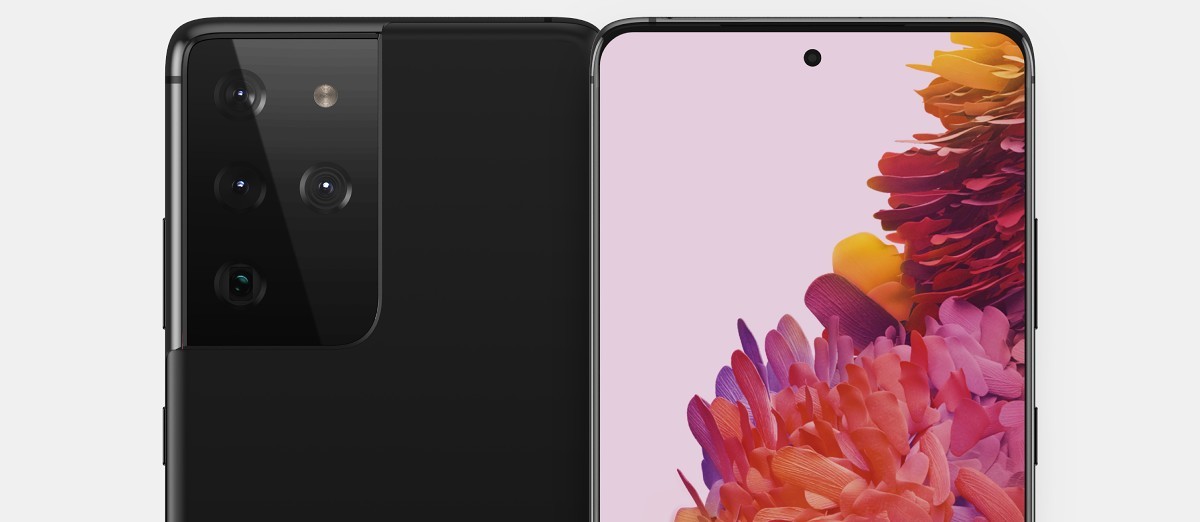 The original Galaxy S21 Ultra render for comparison
According to rumors, the Galaxy S21 Ultra will keep using a 108MP sensor for the main cam and a 40MP sensor in the selfie camera, matching the S20 Ultra. Whether there are upgrades not related to the resolution is unknown as is the function of the other camera modules.
That said, it's pretty clear that the 2021 model will have (at least) one more camera than the S20 Ultra. Other makers already include two tele lenses on their top of the line flagships, it's not hard to imagine Samsung doing the same.
How iPhone 12 Pro Max Compares as a Cinema Camera [VIDEO] – iPhone in Canada
Apple is certainly proud of the camera modules on its latest line of iPhones, and extensive testing has revealed that the iPhone 12 Pro Max outshines its siblings when it comes to snappers.
Just how good is the iPhone 12 Pro Max's camera, though? Former Apple Specialist Michael Tobin sets out to answer this question in his latest YouTube video, seeing how the cream of the iPhone 12 crop stacks up in the world of professional photography/videography.
Michael was thoroughly impressed by Dolby Vision HDR with 10-bit color depth on the Pro Max, which makes for "vibrant, but natural" colors and an immaculate viewing experience, especially on a Dolby Vision-capable screen like the Pro Max's.
The ex-Apple Specialist was, however, quite disappointed by the lack of "Pro" features on a phone that is, quite literally, the "Pro Max" version of the base iPhone 12.
Unlike phones like Samsung's Galaxy Note 20 Ultra or Sony's Xperia 1 II that offer more advanced and in-depth settings in the stock Camera app as compared to their base models, the stock Camera app on the iPhone 12 Pro Max offers the same settings and features as the one on the iPhone 12.
Michael was, in particular, peeved by the lack of an option to adjust the bit rate (or data rate) for captured video. The iPhone 12 varies bit rate during video recording on its own, reaching a peak of 110 MB/s. However, the Pro Max is capable of going all the way up to 140 MB/s, but there is no option in the stock Camera app to crank the bit rate up (or even to set it to a specific value).
Using a third-party camera app like Filmic Pro (which is specially designed for professional photography and videography) will give you the option to increase the bit rate. For example, turning bit rate in Filmic Pro up to "Extreme" will utilize the Pro Max's full 140 MB/s capability.
[embedded content]
Michael urged Apple to bring some actual "Pro" features for power-users or videographers to its Pro line of iPhones, especially the ability to control bit rate for video recording. "You don't even have to call it bit rate — come up with some fancy Apple term for it. You love doing that," said the former Apple employee.
Michael also tested out an intricate lens rig from Beastgrip that adds incredible depth of field to the Pro Max's snapper and makes it almost comparable to a professional camera.
At the end of the day, however, the iPhone 12 Pro Max is still a phone — it does not compare to a cinema camera, and it is not meant to. As far as phones go, the iPhone 12 Pro Max smokes anything on the market right now, and does so in stellar fashion.
Click here to buy your own iPhone 12 Pro Max starting at $1,549 CAD from Apple.ca.
55 & 50 Inch TV Cyber Monday Deals 2020: TCL, Samsung, Roky & LG Smart TV Savings Ranked by Consumer Articles – GlobeNewswire
Cyber Monday 55 & 50 inch TV deals have landed, check out the latest Cyber Monday 4K LED and smart TV discounts below
Cyber Monday 55 & 50 inch TV deals for 2020 are underway. Compare the best discounts on 4K ultra HD TV and Android smart TVs. Links to the best deals are listed below.
Best 50 – 55 Inch TV Deals:
Best TV Deals:
Looking for more deals? Click here to see the entire selection of active deals at Walmart's Cyber Monday sale and click here to shop Amazon's latest Cyber Monday deals. Consumer Articles earns commissions from purchases made using the links provided.
About Consumer Articles: Consumer Articles shares informative e-commerce news. As an Amazon Associate and affiliate Consumer Articles earns from qualifying purchases.
Contact: Andy Mathews (andy@nicelynetwork.com)
The 27 Best Cyber Monday Deals of 2020 | Health.com – Health.com
Each product we feature has been independently selected and reviewed by our editorial team. If you make a purchase using the links included, we may earn commission.
If you passed out in a post-Thanksgiving coma and missed the Black Friday shopping frenzy, you're probably stressing about all the deals you missed on vibrators, face masks, and anti-aging skincare. Well, don't waste too much time crying over the deals that got away, because Cyber Monday 2020 is almost here—and the sales might just be even better than Black Friday.
Often overshadowed by Black Friday, Cyber Monday rivals its predecessor with equally good discounts, just with way less fanfare. It arrives each year with an exclusive set of fresh deals for shoppers available only after the madness of Black Friday has come to an end. This delay between shopping events ensures there's plenty of time to restock sold-out goodies and to squeeze in a few orders from small businesses alongside big box stores.
It's also a learning curve for experienced shoppers. They take note of Black Friday deals that sold out (like Apple Watch Series 3 for just $120) and watch for similar discounts, ensuring they don't miss out on the best savings again. A better option? Checking out our curated list of the best Cyber Monday deals, below.
From athleisure and gym bags to comfy shoes and cozy bedding, we've got all the best deals that Health editors are adding to their shopping carts right now. After all, this is an entire day dedicated to scoring the best online deals, and we're experts there.
Best Cyber Monday activewear and apparel deals

Best Cyber Monday shoe deals

Best Cyber Monday beauty and skincare deals

Best Cyber Monday home and kitchen deals

Shop More Black Friday Deals:

Sign up for our Health Shopping newsletter to get your daily dose of retail therapy with great deals handpicked by our editors—straight to your inbox.