Tickets for Taste of Art Selects Now Available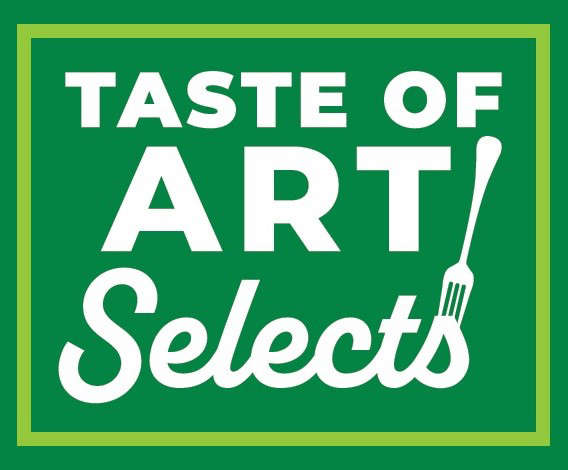 Woodstock Art Gallery Website
They cost $75 each and they can be purchased online while supplies last.
WOODSTOCK – It's a new spin on the Woodstock Art Gallery's largest fundraiser of the year.
One ticket to Taste of Art Selects includes a $50 restaurant credit for one of five local restaurants in the Friendly City that can be used anytime in the month of February. You can find a list of the participating restaurants below:
– Sixthirtynine
– Charles Dickens Pub
– IRONWORKS Kitchen
– Finkle Street Tap & Grill
– Crabby Joe's Bar & Grill
One ticket also include admission to one of two drop in nights at the Gallery scheduled for February 15th and 22nd.
Director Curator Mary Reid says it's up to you if you want to use your ticket.
"You can use the restaurant credit for any time during the month of February, so from the 1st to the 28th. You can then redeem your ticket for the drop in program on either the 15th or the 22nd. So if you want to make a full night of it, you can certainly redeem your ticket on the Wednesday night, but it's certainly valid throughout the month of February."
Reid says the Woodstock Art Gallery will be showcasing a new round of winter exhibitions during the drop in nights.
"On the second floor we will have an exhibition that's touring from the Power Plant Contemporary Art Centre in Toronto which features the work of Nathan Carson. He's a BIPOC artist from Hamilton and he's done these extraordinary portraits of various people who are very influential to him. On the first floor we will have a brand new exhibition that's drawn from our permanent collection and it's titled Look Again. The idea is that you really have to look closely to notice these little gems of work that we hold in the permanent collection that may not be visible at first pass."
Tickets for Taste of Art Selects cost $75 each and they can be purchased online here while supplies last. Reid says all of the money raised will be put to good use.
"The City of Woodstock kindly funds our salaries and the building, but any type of programming that we offer to children and adults has to be underwritten by fundraisers such as this."
Reid says they're hoping to host a traditional in-person Taste of Art fundraiser sometime next year.
Hermès Wins MetaBirkins Lawsuit, With Jurors Deciding NFTs Aren't Art – The New York Times
[unable to retrieve full-text content]
Hermès Wins MetaBirkins Lawsuit, With Jurors Deciding NFTs Aren't Art The New York Times




Source link
Art Cashin says January upside surprises a lot of veteran traders, but he's skeptical of the rally – CNBC
[unable to retrieve full-text content]
Art Cashin says January upside surprises a lot of veteran traders, but he's skeptical of the rally CNBC




Source link
The Guardian view on arts education: a creativity crisis – The Guardian
[unable to retrieve full-text content]
The Guardian view on arts education: a creativity crisis The Guardian




Source link