With new strategy, Xiaomi 12 series units worth $283mn sold in 5 minutes – ummid.com
The compact Xiaomi 12 phone has been paired with a Pro variant and the more budget-friendly Xiaomi 12X
Beijing: Xiaomi recently launched its flagship Xiaomi 12 series smartphones in China and now a new report has claimed that the company sold 1.8 billion Yuan ($283 million) worth of units in just five minutes through both offline as well as online channels.
According to GizmoChina, Xiaomi has adopted a new strategy for its flagship lineup this year and sold a compact flagship phone for the first time in years. This compact Xiaomi 12 phone has been paired with a Pro variant and the more budget-friendly Xiaomi 12X.
The new devices feature faster-charging speeds, a better camera setup on the back, improved displays and more.
Xiaomi 12 series is priced at Yuan 3,199 for the 12x, Yuan 3,699 for the Xiaomi 12, and Yuan 4,699 for the 12 Pro.
Xiaomi 12 specifications
Xiaomi 12 features a 6.28-inch 2K AMOLED display with a 120Hz refresh rate. It is powered by the Qualcomm Snapdragon 8 Gen 1 CPU paired with up to 12GB RAM, 256GB internal storage.
The handset runs Android 12 OS with MIUI 13 custom skin out of the box.
The handset has triple cameras on the back, with a 50MP Sony IMX766 sensor, a 13MP ultra-wide-angle lens and a 5MP telephoto lens. It has a 32MP front-facing camera for selfies.
The device houses a 4,500mAh battery with 67W fast charging and 50W wireless fast charging support.
Xiaomi 12 Pro specifications
Xiaomi 12 features a large 6.73-inch 2K AMOLED display with a 120Hz refresh rate, centre-positioned punch-hole cutout. The handset boots Android 12 OS with MIUI 13 custom skin out of the box.
It packs a 5,000mAh battery with a 120W fast charging support.
The device has triple cameras on the back, with a 50MP main camera, a 50MP ultra-wide-angle camera, and a 50MP telephoto lens.There is a 32MP front-facing camera.
For all the latest News, Opinions and Views, download ummid.com App.
Select Language To Read in Urdu, Hindi, Marathi or Arabic.
.
Vergecast: Microsoft to acquire Activision, Google building a headset, and the 5G battle with airlines – The Verge
Every Friday, The Verge publishes our flagship podcast, The Vergecast, where we discuss the week in tech news with the reporters and editors covering the biggest stories.
The biggest news in tech this week was Microsoft acquiring game publisher Activision Blizzard for $68.7 billion. On today's Vergecast, Verge editor-in-chief Nilay Patel talks with games reporter Ash Parrish and senior reporter Alex Heath about the acquisition, the issues behind the culture at Activision Blizzard, and what this means for the gaming space in the future.
The crew also discusses Alex's scoop this week that Google is building an AR headset, internally codenamed Project Iris, that it hopes to ship in 2024.
Later in the show, Verge policy editor Russell Brandom joins to discuss the ongoing battle between the FAA, AT&T, Verizon, and airlines over activating 5G towers around airports, as well as the tech antitrust bills developing in Congress this week.
You can listen to the show here or in your preferred podcast player for the full discussion.
Further reading:
Photos of Samsung Galaxy A53 5G's components confirm four rear cameras, one selfie – GSMArena.com news – GSMArena.com
The Samsung Galaxy A53 5G will reuse the bump design of the A52 trio for the quad camera on its back. This was seen in speculative renders from last year, but now we have real-world confirmation as well from spy photos of A53 5G's frame and rear panel that were shared by 91Mobilies.
The panel appears black, though this could be prior to painting. Either way, black is one of the rumored color options for this model, alongside white, light blue and orange. This same color palette will be used for other Ax3 phones as well, including the Galaxy A13 and A33 5G.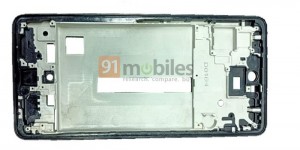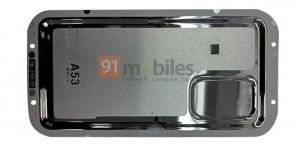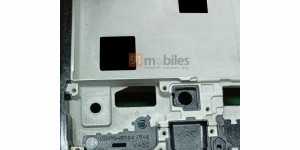 Samsung Galaxy A53 5G rear panel and mid-frame
As for the cameras, it will indeed have four modules, despite TENAA listing only three. The main camera is expected to have the same 64 MP resolution as the A52 models, but the ultra wide may be getting an upgrade to 32 MP (up from 12 MP).
We wouldn't put too much stock in the TENAA specs, though, they also listed two selfie cameras, and we haven't seen any evidence of that, not even in TENAA's own photos of the phone. And if you look at the photo of the phone's mid-frame, there is only one centered punch hole for a selfie camera.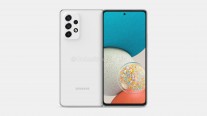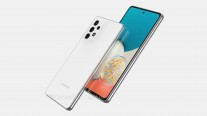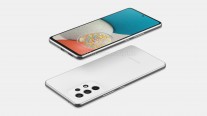 Samsung Galaxy A53 5G speculative renders (image credit)
The Samsung Galaxy A53 5G will use two different chipsets, one of which is expected to be the Exynos 1200. Note that there isn't going to be an A53 4G, the two different chips will both power 5G units. Other than that, they should share the same hardware.
The A53 is expected to be announced in the first quarter of this year, likely alongside other Ax3 models.
Xbox boss wants to revive old Activision Blizzard games – Rock Paper Shotgun
Of the many possibilities that Microsoft buying Activision Blizzard might enable, only one seems really clear: that Microsoft will put Actiblizz games on Game Pass. Beyond that, it's all mights and maybes. Here's another maybe: Microsoft Gaming CEO Phil Spencer says they're hoping to dig into Actiblizz's "franchises that I love from my childhood," raising the likes of Hexen and King's Quest. What better use for $69 billion than wallowing in nostalgia?