Alberta Health Services to cut up to 11K jobs – CTV Toronto
CALGARY —
The Alberta government plans to cut the equivalent of 9,700 full time health service jobs in an effort to save $600 million annually.
As many of the employees affected are part-time workers, the actual number of layoffs could rise.
Health Minister Tyler Shandro said the cuts will not affect front-line medical staff including nurses and doctors.
In a press conference Tuesday morning, Shandro said the majority of jobs lost will come from outsourcing jobs in laboratories, housekeeping, food services, and laundry. Shandro estimates approximately 800 jobs will disappear due to attrition.
Another 4,000 housekeeping jobs, 3,000 food service jobs, 2,000 laboratory jobs, 400 laundry jobs and at least 100 management jobs are also expected to be axed in the proposed cuts.
"68 per cent of laundry services in Alberta and, if we look at in the north of the province, 70 per cent of community lab services are currently delivered by the private sector, under contract," said Shandro. "AHS has also been given permission to develop business cases for contracting out, environmental services like housekeeping in 2022 and food preparation for consideration in 2023."
Sandro claims most workers will not actually lose their jobs in the transition to privatization.
"Contracting out isn't a reduction in employment," explained Shandro. "For most cases, it's this is a matter of workers just changing their employer from AHS to the (private) provider."
Shandro says changes in the workforce could start next spring, but changes to the labs may not come into effect until February 2022, when a contract with (current provider) Dynalife ends.
Contracting out laundry services could begin as early as next April.
The Ernst and Young report had recommended even deeper cuts, amounting to 16,000 lost jobs.
Shandro said the government scaled back the cuts because of the current pandemic response. He did not say the additional cuts have been shelved, only that they are being delayed.
Goldman Sachs Agrees To Largest Penalty Ever Of $2.9 Billion In 1MDB Scandal – NDTV
New York:
Global financial titan Goldman Sachs agreed to pay $2.9 billion in penalties to settle criminal charges in the 1MDB Malaysian bribery scandal, the largest US fine ever in a corruption case, the Justice Department announced Thursday.
Acting US Assistant Attorney General Brian C. Rabbitt said Goldman "accepted responsibility" in the case that involved $1.6 billion in bribes, the largest ever recorded, and massive gains laundered through the US financial system.
Goldman Sachs helped raise $6.5 billion for the Malaysian government's sovereign wealth fund. The US Justice Department has said more than $4.5 billion was stolen from 1MDB by high-level officials at the fund and their associates between 2009 and 2015.
The investment fund "was looted by corrupt officials and their co-conspirators, including senior Goldman bankers" turning it "into a piggy bank for corrupt public officials and their cronies," Rabbitt said at a press briefing.
In a first for Goldman Sachs, the company's Malaysian unit pleaded guilty in a US court Thursday for violations of American bribery law as part of a deal to end the criminal probe in the sweeping case that involved authorities in nine countries.
The guilty plea could curtail activities of Goldman Sachs Malaysia but allows the parent company to avoid admitting wrongdoing in court — which would have damaged its ability to do business.
"Meaningful consequences"
The parent company pleaded not guilty in US court and agreed to "deferred prosecution" for three-and-a-half years, during which time the firm will face increased monitoring by regulators.
But Rabbitt stressed that despite the deal, the company has been charged in the bribery scandal, "so there has been a significant amount of criminal liability" for Goldman and "imposes meaningful consequences" in the cases.
The Justice Department has charged three individuals in the case including two former Goldman executives. Tim Leissner, the former Southeast Asia Chairman, has pleaded guilty, while Ng Chong Hwa, also known as "Roger Ng," former head of investment banking for GS Malaysia, is awaiting trial, and Low Taek Jho remains a fugitive.
"Goldman admitted today that, in order to effectuate the scheme, Leissner, Ng, Employee 1, and others conspired with Low Taek Jho" to pay the bribes and ignored red flags, the statement said.
In another stunning turn, the company said it will demand repayment of $174 million in salary and bonuses paid to current and former executives including Chief Executive David Solomon and his predecessor Lloyd Blankfein.
These so-called clawbacks are almost unheard of in corporate cases.
Solomon said in a statement "it is abundantly clear that certain former employees broke the law, lied to our colleagues and circumvented firm controls," adding, "we recognize that we did not adequately address red flags."
Included in the total penalty amount, Goldman will pay a $400 fine to the SEC and repay $600 million in earnings, and pay a $154 million fine to the Federal Reserve, which also will require the company to improve its risk management and internal oversight.
The Malaysian government dropped the charges against Goldman in July after reaching a $3.9 billion settlement with the financial giant.
The firm, which posted profits of $3.5 billion in the latest quarter, had set aside more than $3.1 billion as of September 30 "for litigation and regulatory proceedings."
Goldman shares closed US trading 1.2 percent higher after settling the uncertainty.
(Except for the headline, this story has not been edited by NDTV staff and is published from a syndicated feed.)
Moderna gets 30000 patients for final stage of vaccine trial – BNN
Moderna Inc. has completed enrollment of its 30,000 participants in its final-stage COVID-19 trial, while more than 25,000 volunteers have received their second shot.
The announcement on Thursday is another indication that vaccine trials are moving into their home stretch. Moderna has said it could get an initial readout on whether the vaccine works by late November. The drugmaker is only slightly behind Pfizer Inc., which is working with German biotech BioNTech SE and expects results from its 44,000-person trial as soon as the end of this month.
Moderna shares rose as much as 4.4 per cent on Thursday morning in New York. This year, the stock has more than tripled in value.
Moderna had slowed trial enrollment in September in order to recruit more minorities, a key goal of U.S. health officials. Overall, 37 per cent of volunteers in the trial come from communities of color, the company said. Also, 42 per cent of are at high risk of developing severe cases of Covid-19, either because they are 65 or older or have pre-existing conditions.
Both Moderna and Pfizer say they won't submit for an emergency-use authorization until they have collected two months of safety data on the participants. That means that even if Pfizer gets positive initial results this month, it won't submit for an emergency authorization until after it gets the safety results in the third week of November.
Exxon Expected To Announce North America Redundancies Soon – OilPrice.com
By Julianne Geiger – Oct 21, 2020, 5:30 PM CDT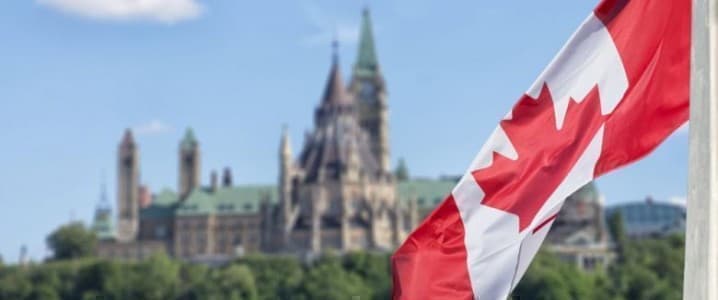 Most of Western Canada's oil production has been restored, according to the Canada Energy Regulator, but U.S. oil producers haven't had as much luck.
Both countries had to curtail oil production in May due to low oil prices amid the coronavirus pandemic and the oil price war waged by Saudi Arabia and Russia.
The Canada Energy Regulator (CER) now says that about 700,000 barrels of oil production per day has been brought back online after it was forced to cut nearly 1 million barrels per day back in May. The total curtailments as of October now stand at 270,000 bpd.
Last year, Western Canada produced an average of 4.4 million barrels per day.
The oil production rebound tracks oil prices. Western Canadian Select prices were trading around $14 per barrel at the beginning of May but have since more than doubled to $32 per barrel.
Elsewhere in the world, oil production is not rebounding at the same rate. In the United States, oil production fell to 11.5 million bpd in mid-May, down from 13.1 million bpd in March prior to the pandemic and oil price war that tanked prices. U.S. oil production has not yet rebounded, however, and the latest data for the week ending October 16 pegs U.S. oil production at an average of 9.9 million bpd.
In the beginning of May, WTI traded around $22 per barrel. Today, prices have recovered to about $40 per barrel. Still, production is stubbornly low.
There is hope on the horizon, however. Baker Hughes has shown for the last several weeks an increase in the number of new drilling rigs in the United States. The number of rigs actively drilling new wells in the United States rose from 179 in mid-September to 205 in mid-October. That's the largest four-week increase since the rigs began to drop off.
This rig count movement is a good indication that an increase in production in the United States is in our future.
By Julianne Geiger for Oilprice.com
More Top Reads From Oilprice.com:
Julianne Geiger
Julianne Geiger is a veteran editor, writer and researcher for Oilprice.com, and a member of the Creative Professionals Networking Group.