Another store in Orchard Park Mall calls it quits – KelownaNow
Yet another Canadian retailer has called it quits in 2020.
This time it's Montreal-based fashion retailer Le Chateau, which has occupied a storefront in Orchard Park Mall for decades.
On Friday, the company announced it will be closing 123 stores and cutting 1,400 employees who work in stores and at the company's head office.
After 60 years in operation, Le Chateau Inc. is seeking court protection from creditors to allow it to liquidate its assets and close its stores.
The company said it has spent much of the COVID-19 pandemic trying to refinance or sell the business to a third party that would keep it in operation, but was unsuccessful.
"Its already evident impact on consumer demand for Le Chateau's holiday party and occasion wear, which represents the core of our offering, has diminished Le Chateau's ability to pursue its activities," the company said.
"Regrettably, these circumstances leave the company with no option other than to commence the liquidation process."
The company's application comes after several other Canadian retailers have shuttered or downsized operations in the wake of the pandemic.
Reitmans Canada Ltd., Aldo Group Inc., DavidsTea Inc., Mountain Equipment Co-operative, Moores the Suit People Corp. and Laura's Shoppe Inc. are among the dozens of retailers that have all filed for CCAA.
With files from the Canadian Press.
Support local journalism by clicking here to make a one-time contribution or by subscribing for a small monthly fee. We appreciate your consideration and any contribution you can provide.
63 New Cases Of COVID-19, 1 New Death In Windsor Essex As Of Saturday – windsoriteDOTca News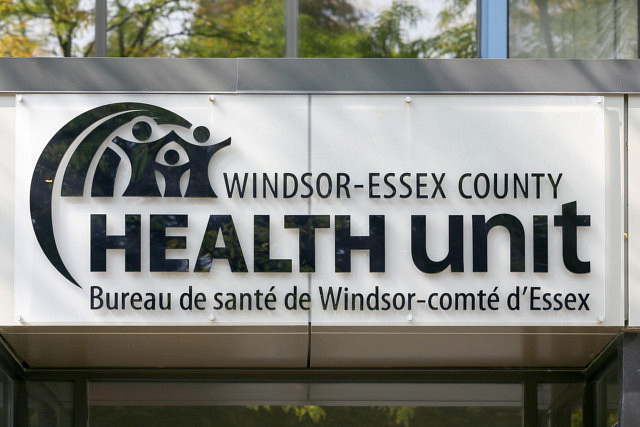 The Windsor Essex County Health Unit has announced 63 new cases of COVID-19 as of Saturday, bringing the local total to 3,570.
Cases increased from 3,507 on Friday November 27th to 3,570 on Saturday November 28th and 367 cases of COVID-19 are currently active in Windsor-Essex.
Saturday's increase in cases by 63 is the highest daily increase since June 28th.
Article Continues Below Local Sponsor Message
The Health Unit says 26 cases are close contacts of confirmed cases, 7 cases are community acquired, 2 cases are agri-farm workers, 3 cases are local health care workers, 1 case is travel related to the US, and the sources of 24 cases are still being investigated by the Health Unit's case and contact management staff.
They say 3,124 people locally have recovered (an increase of 49 recoveries today).
There has been one additional death from COVID-19 in Windsor Essex as of Saturday bringing the local death toll to 79. The Health Unit says a man in his 60s from the community passed away.
As of Saturday, the Health Unit lists 11 people as hospitalized, and 2 people in the ICU with confirmed cases of COVID-19 in Windsor Essex. Eight hospitalizations are listed at Windsor Regional Hospital.
Long-term Care / Retirement Home Outbreaks
As of Saturday, four long-term care/retirement homes remain under outbreak:
Leamington Mennonite (Leamington) has 0 resident cases and 1 staff case
Riverside Place (Windsor) has 17 resident cases and 3 staff cases (1 new staff case today)
Lifetimes on Riverside (Windsor) has 5 resident cases and 4 staff cases
Iller Lodge (Essex) has 18 resident cases and 3 staff cases
Workplace Outbreaks
As of Saturday, there are seven workplaces under outbreak:
3 outbreaks at agri-farms in Leamington
1 outbreak at a health care and social assistance workplace in Lakeshore
1 outbreak at a finance and insurance workplace in Leamington
1 outbreak at a manufacturing facility in Windsor
1 outbreak at a place of worship in Leamington
School Outbreaks
As of Saturday, two schools remain under outbreak:
W.J. Langlois Catholic Elementary School
Frank W. Begley Public School
Community Outbreaks
As of Saturday, there are two community outbreaks:
Riverplace Residence
Victoria Manor
COVID-19 cases confirmed in several Regina, Saskatoon hockey teams – CTV News
REGINA —
The Saskatchewan government has declared new outbreaks in several hockey teams, including three in Regina.
Outbreaks in other Saskatchewan hockey teams including the Assiniboia Rebels, the Fort Qu'Appelle Fort Knox and the Regina Cherries Sr. Men's teams.
Saskatoon Minor Hockey reported outbreaks in "multiple teams" this week.
According to the province, an outbreak is declared when two people or more test positive for COVID-19 in a non-household setting.
Below is a list of locations where outbreaks have been declared, along with the date of the declaration:
REGINA
Turvey Centre (Louis Riel play cast members), Nov. 26
Doogz Diggers Hockey Team, Nov. 26
Bro-Ci-Tops Hockey Team, Nov. 26
Gailenes Child Care, Nov. 26
Cherries Sr. Men Hockey Team, Nov. 25
Paul Dojak Centre, Nov. 25
Regina Provincial Correctional Centre (Isolation Unit), Nov. 25
Pioneer Village, Nov. 25,
First Years Learning Centre, Nov. 24
Tim Hortons, South Albert, Nov. 22
Parkside Extendicare, Nov. 20
Santa Maria Long-term Care Home, Nov. 20
Highland Curling Club, Nov. 20
Avena Foods, Nov. 20
Jesus the Anointed One Church, Nov. 18
Ecole Wascana Plains School, Nov. 18
Clare Parker Homes, Nov. 17
Evraz Steel Mill, Nov. 17
Culture Grooming Lounge, Nov. 17
Revera Green Falls Landing, Nov. 15
SASKATOON
Saskatoon Minor Hockey (multiple teams), Nov. 25
Saskatoon Food Bank, Nov. 24
Oliver Lodge, Nov. 24
Lutheran Sunset Home, Nov. 20
Royal University Hospital, Unit 5300 (Ortho/Trauma), Nov. 20
Saskatoon Correctional Centre, Nov.17
Luther Special Care Home, Nov. 17
Martensville High School, Martensville, Nov. 11
CENTRAL
The Mosaic Company – Esterhazy K3, Esterhazy, Nov. 25
Northside Sales and Service, Ituna, Nov. 13
SOUTH
Rebels Hockey Team, Assiniboia, Nov. 23
Senior Balcarres Broncos Hockey, Balcarres, Nov. 22
Fort Knox Hockey Team, Fort Qu'Appelle, Nov. 22
Little Castle Child Care Centre, Indian Head, Nov. 17
Hayes Haven Person Care Home, Indian Head, Nov. 17
FAR NORTH
Gunnar Mine, Uranium City, Nov. 13
NORTH
St. Joseph's Health Centre, Ile-a-la-Crosse, Nov. 25
Condo building, Battleford, Nov. 21
U19 Bruins hockey, Prince Albert, Nov. 13
Global Sports Academy, Prince Albert, Nov. 13
Safeway, Prince Albert, Nov. 13
River Heights Lodge, North Battleford, Nov. 12
Purolator, Prince Albert, Nov. 12
Caleb Village, North Battleford, Nov. 11
COVID-19 clusters identified at Windsor Regional, Hotel-Dieu Grace hospitals – Windsor Star
Article content continued
Visits to the floor are not allowed until further notice.
"Both hospitals continue to work with the Windsor-Essex County Health Unit to investigate the circumstances of the cluster and we will provide an update when more details become available," the Windsor Regional release says.
HDGH says the patients in its affected unit are all being tested and staff who worked in the unit are being offered testing. In addition, the hospital is closing the unit to new admissions, enhancing cleaning, reinforcing the importance of PPE use and consistent hand-washing, and suspending a visitation program in the unit that allows designated family members to help with care.
Dr. Wajid Ahmed, Medical Officer of Health for the Windsor-Essex County Health Unit, said the health unit is working closely with hospital officials to investigate the clusters. Due to privacy concerns, he said, the health unit is "unable to disclose publicly any further details about the cases or the number of close contacts at the hospitals."