Another Toronto to Halifax flight prompts potential COVID-19 exposure advisory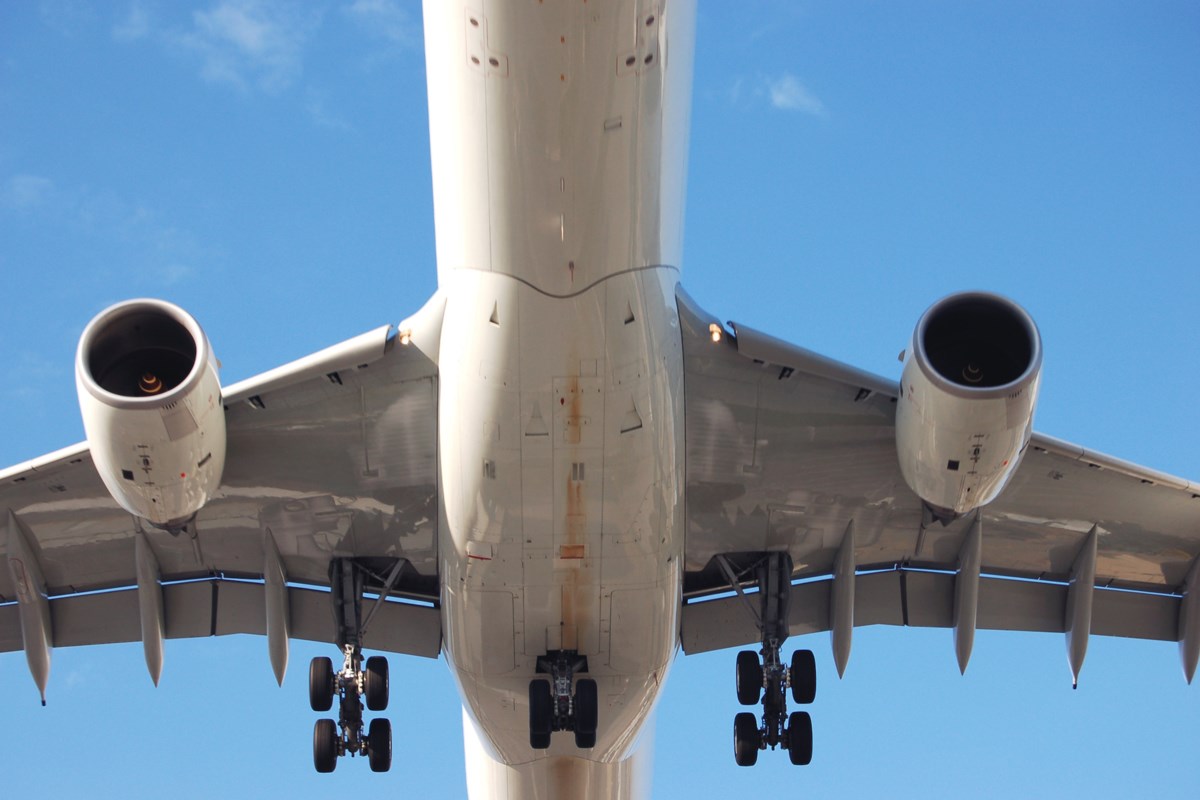 NEWS RELEASE
NOVA SCOTIA HEALTH
*************************
Nova Scotia Health is advising of potential exposures to COVID-19 at:
Chrismaria Family Restaurant (Unit 104, 8934 Commercial St., New Minas) on Saturday, Oct. 24 from 1 p.m. to 5 p.m. Anyone present at the location during this time is asked to monitor for symptoms of COVID-19. It is anticipated anyone exposed to the virus at this location on the above date may develop symptoms up to, and including, Saturday, Nov. 7.
Air Canada flight AC0622 on Friday, Oct. 30 from Toronto to Halifax. The flight departed Toronto at 6:40 p.m. and landed in Halifax at 9:41 p.m. Passengers in rows 16 to 23, seats D, E, and F are asked to call 811 for advice. Other passengers on the flight are asked to monitor for symptoms. It is anticipated anyone exposed to the virus on the plane on this date may develop symptoms up to, and including Friday, Nov. 13.
Visit covid-self-assessment.novascotia.ca/ to do a self-assessment if in the past 48 hours you have had or you are currently experiencing:
 fever or cough (new or worsening)
OR
two or more of the following symptoms (new or worsening):
o  sore throat
o  runny nose
o  headache
o  shortness of breath
You can also call 811 if you don't have online access or if you have other symptoms that concern you.
Please remember:
Self-isolate until you receive 811 advice on next steps.
Do not go directly to a COVID-19 assessment centre without being directed to do so by 811.
Currently, anyone travelling to Nova Scotia from outside of the Atlantic Provinces is expected to self-isolate for 14 days after arriving.
When Nova Scotia Health Public Health makes a public notification it is not in any way a reflection on the behaviour or activities of those named in the notification.
All Nova Scotians are advised to continue monitoring for COVID-19 symptoms and are urged to follow Public Health guidelines on how to access care. Up to date information about COVID-19 is available at novascotia.ca/coronavirus
*************************
Source:-halifaxtoday-ca
Manitoba health officials to update on COVID-19 cases – CTV News Winnipeg
WINNIPEG —
A deadly trend of COVID-19 continued in Manitoba on Friday, as health officials announced a near record-breaking number of deaths.
On Friday, Dr. Brent Roussin, the chief provincial public health officer announced 14 more people have died of COVID-19. This is among Manitoba's highest number of COVID-19 deaths in a single day.
"We continue to announce these deaths every day, we continue to announce higher numbers than what we can sustain," Roussin said, adding in total, 280 people have died due to COVID-19 in Manitoba.
Along with these deaths, the province reported 344 new cases of COVID-19, bringing the total number of cases in Manitoba since March to 15,632. These cases push the five-day test positivity rate in the province to 14.5 per cent.
The majority of the cases announced were in the Winnipeg region, which had 178 cases, and a test positivity rate of 14.2 per cent.
The other cases announced on Friday include:
15 cases in the Interlake-Eastern health region;
73 cases in the Northern health region;
13 cases in the Prairie Mountain Health region; and
65 cases in the Southern Health–Santé Sud health region.
INTENSIVE CARE NOW OPERATING AT 152 PER CENT CAPACITY
The province reported 310 more people have been listed as recovered, which brings the total number of recoveries to 6,487. Hospitalizations jumped by 15 on Friday, with a total of 322 people in hospital.
Lanette Siragusa, the chief nursing officer for Shared Health, said as of midnight, the province's intensive care units were operating at 152 per cent of its normal pre-COVID capacity. She said 46 people out of the 110 patients in ICU have COVID-19.
To free up inpatient beds, as well as redeploy staff to help with the surge of COVID-19 patients, the province has postponed 1,136 surgeries in the past month, Siragusa said.
While daily case numbers are no longer dramatically climbing, Roussin said they are staying at a level the province cannot maintain much longer.
ROUSSIN URGES MANITOBANS TO STAY HOME THIS WEEKEND
"The message has been clear and it's been unwavering – it's to stay home," Roussin, asking Manitobans to stay home as much as possible this weekend.
He said there should not be any gatherings this weekend – including faith-based gatherings.
READ MORE: Defiance of church near Steinbach, Man., coming at a cost to neighbouring church
"The weekend is coming up, and so there is always those urges to get together with others, or to run non-essential errands," Roussin said. "My ask to you is to stay home – stay home this weekend. Connect with people virtually, only out for essential reasons, don't leave the province to go shopping, don't do any non-essential activities."
The deaths reported on Friday include:
A man in his 50s and a man in his 70s from the Winnipeg health region;
A man in his 50s and a man in his 70s from the Interlake-Eastern health region;
A man in his 70s from the Southern Health region;
Two women in their 80s, and a woman in her 100s from Winnipeg, whose deaths are linked to the outbreak at the Saul and Claribel Simkin Centre;
Two men in their 90s from Winnipeg, whose deaths are linked to the outbreak at Golden Links Lodge;
A woman in her 90s from the Prairie Mountain Health region, whose death is linked to the outbreak at Fairview Home;
A man in his 90s from the Southern Health region, whose death is linked to the outbreak at the Rest Haven Nursing Home;
A woman in her 70s from Winnipeg whose death is linked to the outbreak at Parkview Place; and
A man in his 90s from Winnipeg whose death is linked to the outbreak at the St. Norbert Personal Care Home.
This is a developing story. More to come.
COVID-19 Officers Out In Full Force On Black Friday – SteinbachOnline.com
[unable to retrieve full-text content]
Sobeys brings back hero pay for grocery workers in lockdown areas – CBC.ca
Grocery chain Sobeys has reinstated a program that will see its workers in areas locked down because of COVID-19 get a pay bump.
Empire Co., which owns Sobey's, has brought back so-called "hero pay" for its hourly workers in Winnipeg, Toronto and Peel region, which is just west of Toronto. All three regions are currently on some sort of lockdown because of rising COVID-19 cases, and all but essential retail has been brought to a halt.
Sobeys workers who get paid by the hour in those regions will get between $10 and $100 extra per week, depending on how many hours they work per week. Although the figure may change as the situation improves or worsens, the company estimates that the initiative will cost it about $5 million.
The chain, like others, had a similar program for its workers in the early days of the pandemic as grocery stores were inundated by shoppers panic buying, the initial bonus program was halted in June as supply chains and stores got back to some semblance of normal.
"Our teammates continue to work tirelessly to keep our stores safe and our communities fed," CEO Michael Medline said in a statement to CBC News.
"Launching the Lockdown Bonus, in the face of new government mandated lockdowns, was simply the right thing to do. I said that if we ever faced the same level of lockdowns in a region or province like we saw in the early spring, we would bring a recognition program back for our teammates.
"Since the COVID-19 pandemic began, our teammates' efforts to keep stores open, shelves stocked and Canadian families fed have been nothing short of heroic."
In its most recent earnings release, rival grocery chain Loblaws stated it has no plans to bring back a similar pay bump despite raising its dividend to shareholders by two cents per share because of strong sales growth.
"The company remains steadfast in its commitment to put customers and colleagues first, as we sustained investments and safety measures at store level, while resisting pressure to raise prices at a time when Canadians need value more than ever," CEO Galen Weston said at the time.