Apple iPhone 13 Pro and Pro Max bring 120Hz displays, overhauled cameras – GSMArena.com news – GSMArena.com
The new Pro models in the iPhone family pull even further ahead of their vanilla counterparts with a faster GPU, improved camera hardware and, most importantly, the first ProMotion display on an iPhone.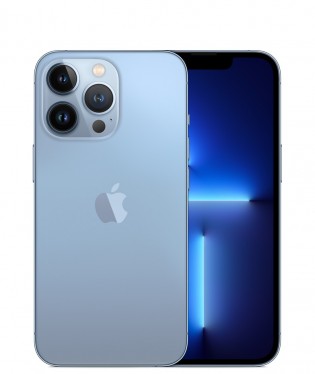 The new iPhone 13 Pro and iPhone 13 Pro Max
"ProMotion" is Apple speak for a high refresh rate display. On the iPhone 13 Pro and iPhone 13 Pro Max it can go as low as 10Hz and as high as 120Hz. iOS has been reworked to make the best use of the new display.
The choice of display sizes is the same – a 6.1" iPhone 13 Pro or a 6.7" Pro Max. The notch that hosts the TrueDepth camera is now 20% smaller, while the new panels are up to 25% brighter outdoors.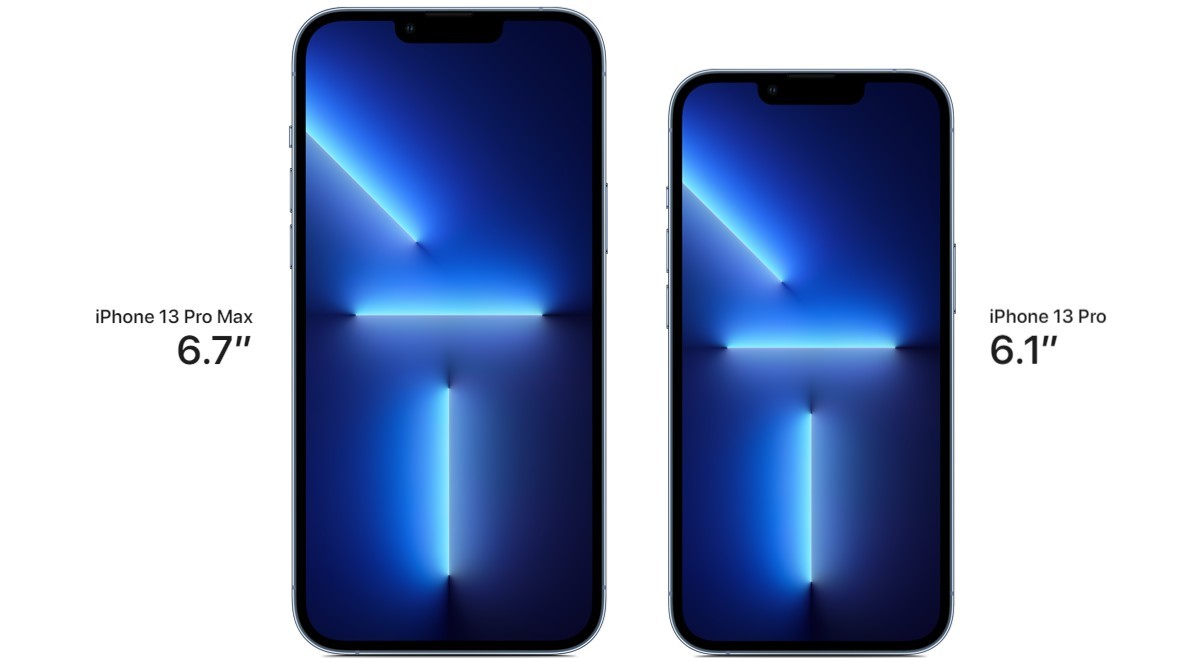 Next, let's talk about the camera. Apple stuck with 12MP resolution, but improved the lenses, sensors and image processing.
The main camera sensor has an impressive pixel size of 1.9µm and a brighter aperture of f/1.5. For comparison, the 12 Pro Max had 1.7µm pixels and an f/1.6 lens. This means that in low light the new model can capture up to 2.2x more light.
The telephoto camera has a new 77mm f/2.8 lens, so it offers 3x optical magnification over the main cam. This is up from 65 mm/2.5x lens, though with an f/2.4 aperture.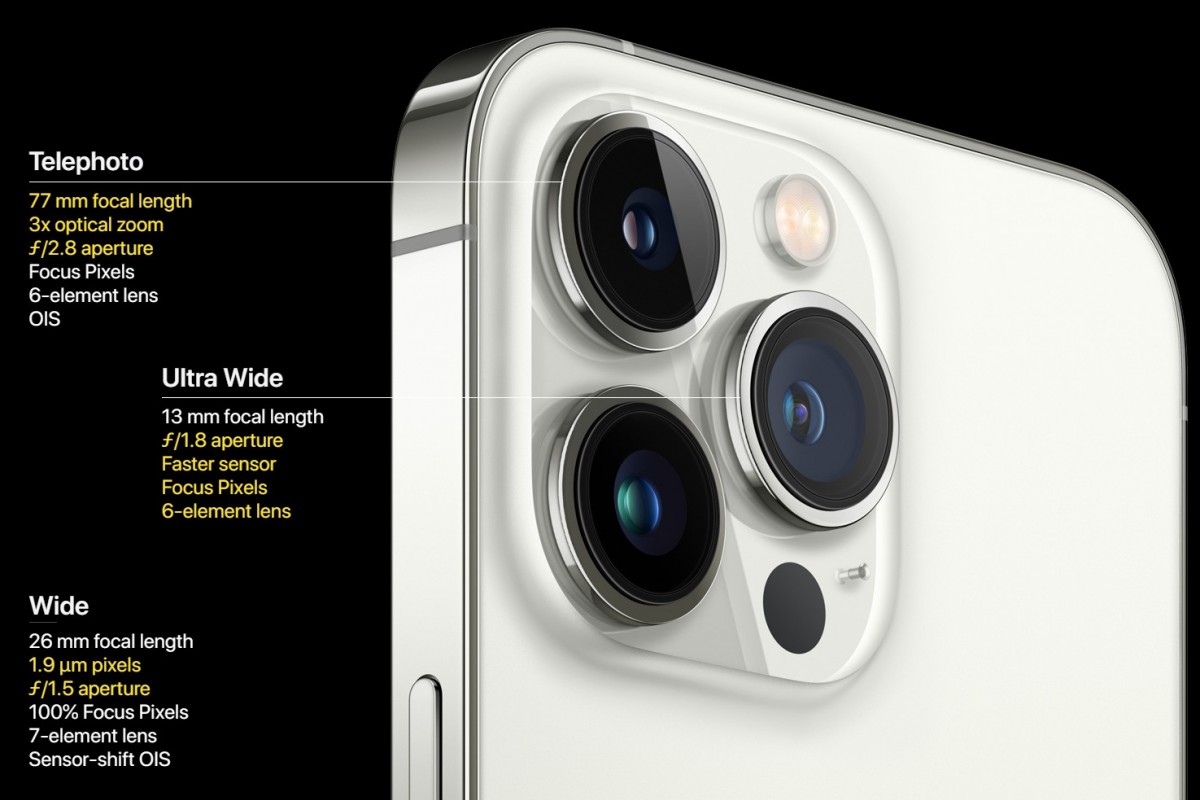 Next is the ultrawide camera, which also has a better lens – a 6-element f/1.8 one with autofocus to be precise. This is compared to the f/2.4 lens on last year's Pros, which results in an up to 92% more light hitting the sensor. And a new trick – the autofocus allows the ultrawide module to double as a macro camera. All cameras on the Pro models support Night mode, even the telephoto one.
Also, the new chipset (we're getting to it) has hardware support for ProRes video, Apple's professional video codec. The Pros can record at 4K at 30 fps and you can edit the ProRes videos right on the phone. Dolby Vision HDR is also supported at up to 4K 60 fps.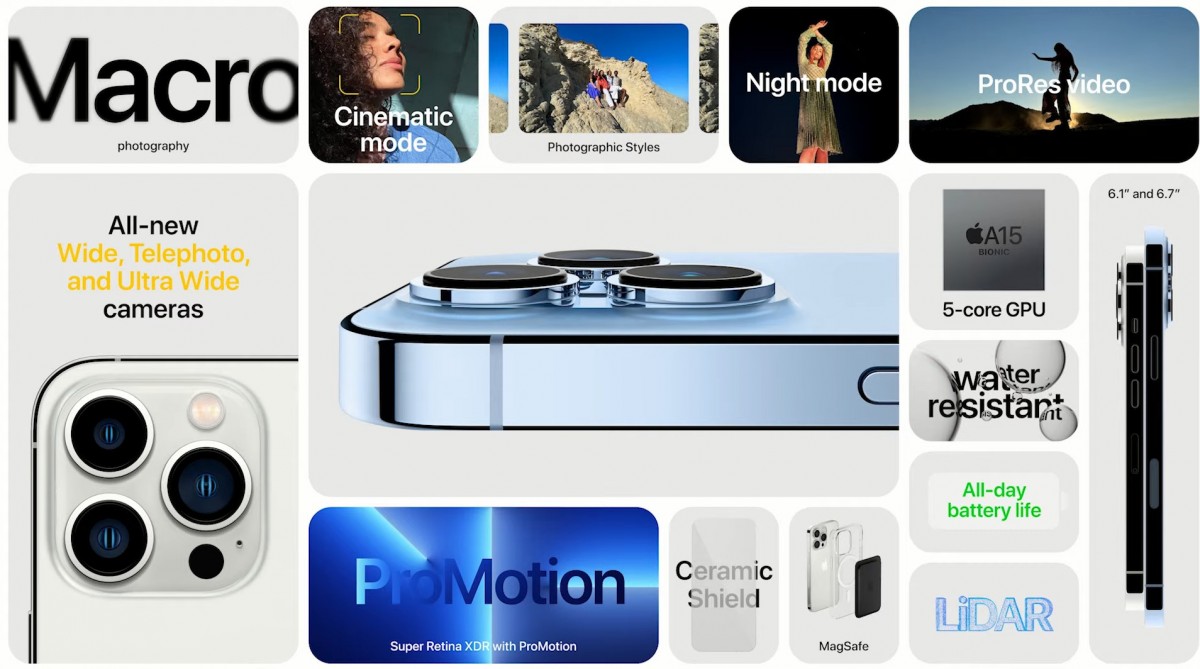 Interestingly, the iPhone 13 Pros record a depth map alongside the video, which allows you to change the depth of field even after you have finished recording a video. Another new feature is Photographic Styles which automatically edits a photo, one element at a time (applying different corrections to the subject and background, for example). This will be enabled on the vanilla 13 models later on.
Now, let's talk about the Apple A15 Bionic chipset. It is made up of a whopping 15 billion transistors (the A14 had 11.8 billion). It is fabbed on a 5nm process, but Apple didn't offer any more specifics. The chipset maintains the 2+4 CPU structure with two big cores and Apple advertises it as "50% faster than the leading competition", although it's hard to say what constitutes leading competition for the Cupertino company.
The GPU now has 5 cores, giving it an edge over the vanilla phones, which use a version of the chip with 4 cores. The Neural Engine has been beefed up too and now deliver 15.8 TOPS, up from 11 TOPS on the A14 (we'll only point out that a Snapdragon 888+ advertises 32 TOPS).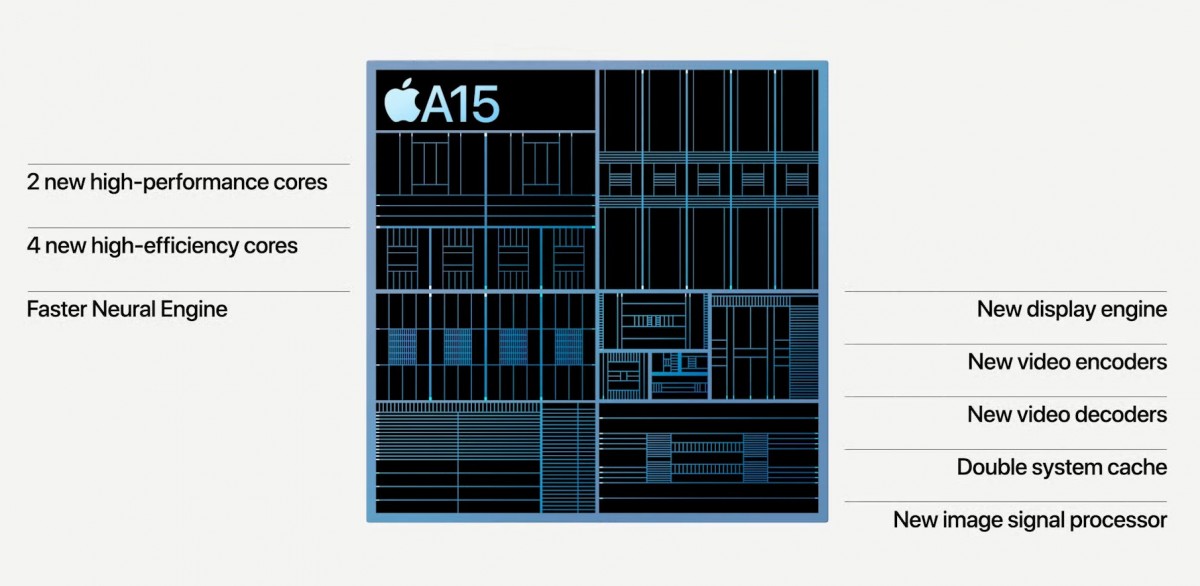 The battery life has been improved, thanks to a combination of a more efficient screen, more efficient chipset and a bigger battery and iOS optimizations. On average, an iPhone 13 Pro will last 1.5 hours on a single charge compared to a 12 Pro, the 13 Pro Max can last 2.5 hours longer than the 12 Pro Max. Apple didn't mention a faster charging system, so that means 20W wired over Lightning and 15W over MagSafe.
The two Pro phones will be available in Graphite, Gold, Silver and the all-new Sierra Blue color, which required a new process to create several durable layers of coating. The chassis is made out of stainless steel, the front is Ceramic Shield, the back is matte glass. The camera lenses are covered with sapphire crystal.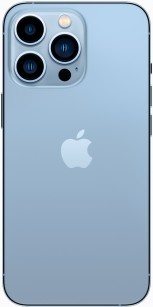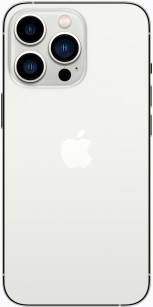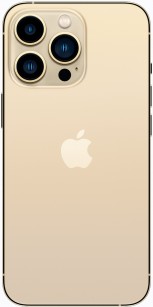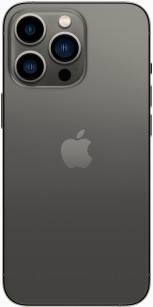 iPhone 13 Pro colorways: Sierra Blue • Silver • Gold • Graphite
Apple also improved the 5G connectivity with support for more bands. By the end of the year, the iPhone 13 series will work on over 200 carriers around the world, spanning 60 countries. The Smart Data feature will switch to 4G to save battery when a high-speed, low-latency connection is not needed.
Before we mention pricing we should talk about the storage. It still starts at 128 GB, goes through 256 GB and 512 GB options and introduces the 1 TB storage option.
You will be able to pre-order the new iPhones starting this Friday, the first units will be available on September 24. The iPhone 13 Pro starts at $1,000, the iPhone 13 Pro Max at $1,100. You can find more pricing details here.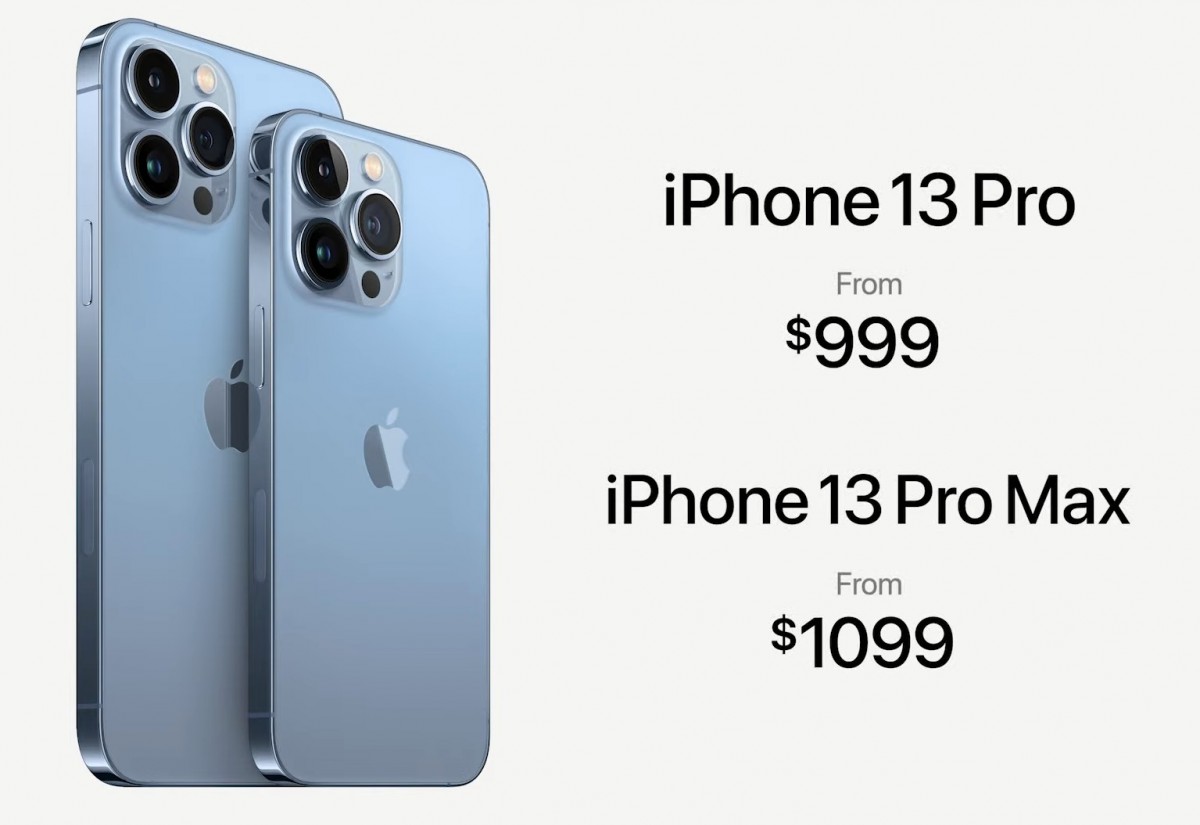 Apple pushes iPhone 13 Pro and Pro Max shipping dates back to October 2021 – Notebookcheck.net
Hands-on: Baseus MagSafe Battery Pack & Power Bank [Video] – 9to5Mac
The Baseus MagSafe Wireless Power Bank is one of the more unique and functional MagSafe battery accessories I've come across. There aren't too many useful MagSafe accessories out there, so this one is definitely cool to see.
10,000mAh Capacity
The Baseus MagSafe battery pack was designed to be a convenient MagSafe charger for your iPhone 12 or 12 Pro. The 10,000mAh capacity it boasts will allow you to fully charge an iPhone 12 up to 2.4 times. This capacity is far larger than Apples' very own MagSafe battery. Apple's charger is more so meant to top you off. But the Baseus battery pack will give you a 0-100 charge a few times over.
Secure Magnetic Connection
If you've got an iPhone 12 or later, you're going to get the secure magnetic connection that MagSafe provides. And I'm very pleased with how strong the magnetic connection is. My iPhone 12 Pro Max isn't necessarily the lightest phone ever. But the Baseus Battery pack can easily hold the weight of the 12 Pro Max.
The LED screen is easily one of the most unique features of this battery pack. This entire gloss black area features a display that can show you the percentage of the battery pack and its state of charge. The convenience of being able to see the battery's exact percentage is something you simply don't get with a lot of other chargers.
USB-A & USB-C Ports
The Baseus battery comes with an 18W USB-A port that supports quick charging 3.0. You've also got a 20W USB-C port that supports Power Delivery 3.0 and Quick charging 3.0. So you don't have to worry about waiting an eternity to charge the battery pack.
9to5Mac's Take
Overall, this is a very handy & functional MagSafe accessory. And if you've got an iPhone 12 or any wireless charging phone, this is a great option for the price. We're teaming up with Baseus to giveaway a purple iPhone 12. So be sure to check out the giveaway page if you're interested.
What do you think about the Baseus MagSafe battery? Sound off in the comments below!
Check out 9to5Mac on YouTube for more Apple news:
[embedded content]
How to Migrate your WhatsApp Data from iPhone to Android (Samsung Galaxy phones) – XDA Developers
WhatsApp is one of the most widely used instant messaging services all over the world. While it has improved over the years with new features and additions, one major caveat was the inability to transfer chats across platforms. WhatsApp does offer backup and restore functionality but it only works when switching from one Android to another, or one iPhone to another.
If you're switching from an Android device to an iPhone or vice-versa, there was no official way to transfer your chat and media history from one phone to the other. Fortunately, that has now changed with WhatsApp's official announcement at the Samsung Galaxy Z Fold 3 launch last month.
For now, WhatsApp has rolled out the ability to transfer chats from an iPhone to an Android device. However, only Samsung phones are currently supported, but the feature will be made available to all Android devices in the near future. If the new foldables from Samsung convinced you to switch to Android from an iPhone, here's how you can transfer all your WhatsApp data, including chats and media, from your old iPhone to your new Android device.
While WhatsApp has published a support article with instructions to transfer WhatsApp data from your old iPhone to your new Android, we found that the steps mentioned in that article are inaccurate, and following them will not help you migrate your data. So we decided to make the process simpler for you by breaking down the steps we followed to successfully carry out the migration process.
We performed the migration from an iPhone 12 Pro to a Samsung Galaxy S21 Ultra. However, the process should work on any Samsung device running Android 10 and above.
How to Transfer WhatsApp data from iPhone to Android
Before we begin, there are a few things to note here. The Android phone to which you want to transfer the data must be in a brand new state. Meaning it either needs to be just unboxed and not set up, or if it's a phone you've already been using, you'll have to factory reset it. We tried performing the steps on a phone that was already set up and in use, but it failed to work. Once we wiped the phone, we were able to transfer the data.
You'll also need a USB-C to lightning cable for this process to work since the transfer happens via a wired connection and not wirelessly. The last thing you'll need is some patience since the transfer process is painfully slow. Depending on how large your WhatsApp data is, the process may take even up to an hour.
Now we have all this out of the way, let's get to the steps:
When your Android phone is in a brand new state, or once you've factory reset it, connect it to an iPhone via the USB-C to lightning cable. Keep this cable plugged into both phones until the entire process is completed.
The iPhone will give you a pop-up asking if you want to Trust this Computer. Select Trust.
Begin the setup process on the Android phone by agreeing to the terms and conditions and connect it to your Wi-Fi network.
You'll then see a screen asking if you want to transfer data from an existing device. Tap on yes, and the phone should now download the latest version of Smart Switch.
Once Smart Switch has been launched, select Transfer from iPhone or iPad. You'll now get an option to transfer WhatsApp chats from your iPhone accompanied by a QR code.
Scan this QR code with your iPhone, or launch WhatsApp on your iPhone and navigate to Settings > Chats > Move Chats to Android.
Tap on the option and your iPhone will start preparing your chats and other data to be transferred. Once done, it will ask you to continue on the new phone.
On the Android device, you'll now see the option to transfer other data from your iPhone like contacts, messages, photos, etc. You can select these options based on whether you want that data to be transferred to your new phone.
Smart Switch will now ask you to install WhatsApp on the new phone to which you need to agree. You can also choose to install the other apps that were previously on your iPhone.
Once you have performed these steps, the transfer process will begin. Depending on the data you're transferring, this process may take anywhere between 30-60 minutes.
After the setup is complete, open WhatsApp on your Android device and log in with the same phone number that was used to log into WhatsApp on your iPhone.
When you log in, you should see the prompt asking you whether you want to transfer your chat history from the iPhone.
Select Start and the transfer should take place in a few minutes.
You'll now have all your chats, images, videos, audio files, and just about everything from WhatsApp on your iPhone transferred to your Android device.
You have now successfully migrated your WhatsApp data from your iPhone to your new Android device!
---
You can install the rest of your apps and transfer any other data you may need and continue to use the phone. The chat transfer process for WhatsApp is slightly complex and involves a lot of work and time, but hopefully, it gets more seamless once the feature is rolled out to all Android devices.