Apple Now Selling Sonos One SL Wireless Speaker, AirPods Pro Cases – MacRumors


Apple in the last few days updated its online Apple Store with new products that include cases for the AirPods Pro and the Sonos One SL Wireless Speaker.
Apple is stocking the Incase AirPods Pro Case made from Incase's proprietary Woolenex material, with the case priced at $30.

Apple is also selling a new Catalyst Waterproof Case for the ‌AirPods Pro‌, which is also priced at $30 and is available in black. The Incase ‌AirPods Pro‌ case is shipping out in mid-January, while the Catalyst case will arrive to customers in late January. Apple retail stores will have the AirPods cases later in the month as well.
Alongside the two new ‌AirPods Pro‌ cases, Apple is also now offering the Sonos One SL Wireless Speaker in its online store. Apple previously had a partnership with Sonos and offered several Sonos speakers for sale, but there hasn't been a Sonos speaker in stock from Apple for quite some time.
The Sonos One SL Wireless Speaker features AirPlay 2 support, which allows it to work alongside other ‌AirPlay‌ 2 speakers like the HomePod.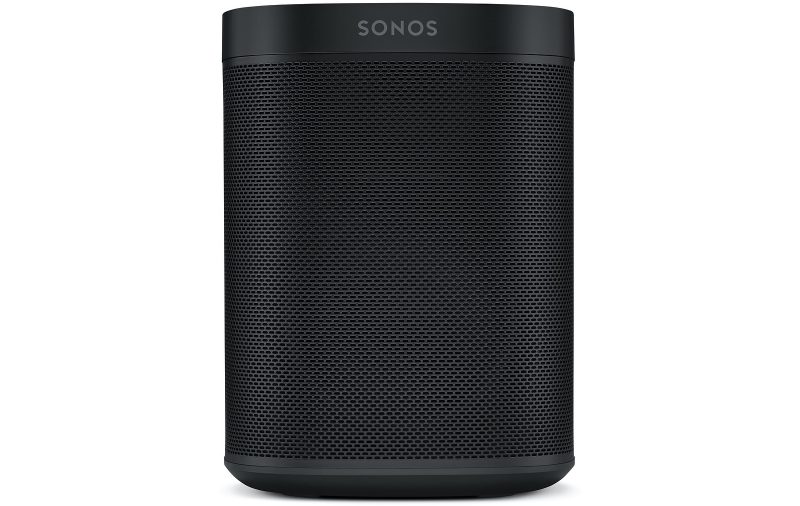 Apple is selling the Sonos One SL Wireless Speaker for $180, but the Sonos website has the same speaker on sale for $30 off through Sunday, so the Sonos website is a better buy at the current time. Amazon is also offering the speaker at a $30 discount.
Note: MacRumors is an affiliate partner with Sonos and Amazon. When you click a link and make a purchase, we may receive a small payment, which helps us keep the site running.
Nintendo's Switch Online N64 and Sega Genesis games cost $64 for 12 months in Canada – MobileSyrup
After revealing that N64 and Sega Genesis titles were coming to its Switch Online services through an 'Expansion Pack' subscription tier a few weeks ago, Nintendo has confirmed pricing and availability for the service.
An Individual Membership costs $63.99 for 12 months, while a Family Membership costs $99.99 for 12 months. The service officially launches on October 25th. This is a significant jump in subscription pricing from Switch Online's current $24.99 yearly cost that includes NES/SNES games and cloud saves.
The additional subscription tier gives players access to retro Nintendo 64 and Sega Genesis titles. For example, Mario Kart 64, The Legend of Zelda Ocarina of Time, Mario Tennis, Super Mario 64 and more are coming to the N64 catalogue. Nintendo has confirmed that games like Banjo-Kazooie, Pokémon Snap, The Legend of Zelda: Majora's Mask and Paper Mario are coming in the future.
[embedded content]
On the Genesis side, notable titles like Shinobi III, Streets of Rage 2, Sonic the Hedgehog 2, Golden Axe, Eco the Dolphin and more are coming to the platform.
While expensive, this moves the cost of Switch Online more in line with Xbox Live Gold and PlayStation Plus.
During its presentation today, Nintendo also confirmed that the Expansion Pack cost includes Animal Crossing: New Horizons' upcoming DLC, Happy Home Paradise.
In other Switch-related news, Nintendo's N64 and Genesis gamepads are now available to order in Canada for $64.99 each.
Image credit: Nintendo
Source: Nintendo
Animal Crossing: Pocket Camp will have a New Horizons update themed event, features Lottie from Happy Home Paradise DLC – Nintendo Wire
It has been a big day for Animal Crossing fans! Today's Animal Crossing: New Horizons Direct showed off what's coming to the Nintendo Switch title next month, as well as the announcement of paid DLC, details on the next series of amiibo cards, and more. Not everything made it into the presentation, as noted by the official Japanese Nintendo site. Animal Crossing: Pocket Camp, the mobile Animal Crossing game, is joining in with an event to celebrate the new update. Lottie from Paradise Planning is ready to party too!
So far we know that the event login bonus will be your new work uniform from Animal Crossing: New Horizons – Happy Home Paradise (the paid DLC). Nintendo is also teasing that we might see new Villagers roaming around the campgrounds (possibly the "new" Villagers being added to New Horizons)! This lines up with the first New Horizons-focused event that Pocket Camp had way back in March 2020. Lottie's integration hasn't been clarified yet – as the monthly event representative at your campsite or as a purchasable NPC via Leaf Tickets. At least, given the render, we know she'll be included somehow.
Expect more details from the official Animal Crossing: Pocket Camp Twitter account later this month as we quickly approach Thursday, October 28th.
Amazon-owned Twitch says source code exposed in last week's data breach – Reuters
Oct 15 (Reuters) – Amazon.com Inc-owned (AMZN.O) Twitch said on Friday that last week's data breach at the live streaming e-sports platform contained documents from its source code.
Passwords, login credentials, full credit card numbers and bank details of users were not accessed or exposed in the breach, Twitch said in a statement.
The platform, which is used by video gamers for interacting with users while live streaming content, had blamed the breach on an error in the server configuration change.
Server configuration changes are performed during server maintenance. A faulty configuration can expose the data stored in the servers to unauthorized access.
Twitch said it was "confident" the incident affected only a small number of users and that it was contacting those who had been directly impacted. The platform has more than 30 million average daily visitors.
Video Games Chronicle had reported that about 125 gigabytes of data was leaked in the breach, including details on Twitch's highest-paid video game streamers since 2019.
Reporting by Chavi Mehta and Eva Mathews in Bengaluru; Editing by Aditya Soni
Our Standards: The Thomson Reuters Trust Principles.