Arctic Winter In Texas Prompts Rotating Power Outages – OilPrice.com
By Charles Kennedy – Feb 15, 2021, 2:30 PM CST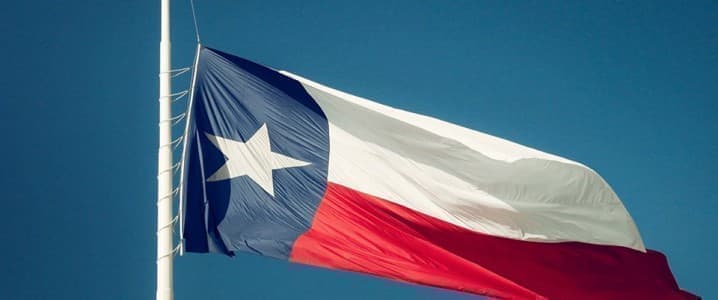 The Electric Reliability Council of Texas (ERCOT) called early on Monday for rotating outages across the state as extreme winter weather forced wind power generating units offline, while electricity demand set a new winter peak record.
ERCOT set a new winter peak demand record on Sunday evening, reaching 69,150 MW between 6 p.m. and 7 p.m. This is more than 3,200 MW higher than the previous winter peak set back in January 2018, ERCOT said.
At the same time, the extreme winter weather and ice storms cut offline almost half of the wind power capacity in Texas.
"We are dealing with higher-than-normal generation outages due to frozen wind turbines and limited natural gas supplies available to generating units," ERCOT said.
Wind power generation is the second-largest source of electricity in Texas, behind natural gas.
On Monday morning, rotating outages began across Texas, as ERCOT President and CEO Bill Magness said "Every grid operator and every electric company is fighting to restore power right now."
Rotating outages are underway to reduce demand on the electric system, ERCOT said early on Monday, urging Texans to put safety first and warning that traffic lights and other infrastructure may be temporarily without power.
Related Video: Is The Future Really Green?
The National Weather Service has issued winter storm warnings for southern and southeast Texas, with major to extreme impacts possible from southeast Texas to northern portions of Ohio, as a massive winter storm lifts from the Gulf Coast to the Ohio Valley.
Houston has prepared for below-freezing temperatures, and snow fell on Monday morning. Austin Energy, the City of Austin's community-owned electric utility, said that the rotating power outages last longer than expected.
"The situation continues to worsen across TX and here in Austin. Austin Energy implemented required outages early Monday morning, doing our part to help stabilize the ERCOT grid. The required outages are more extensive than anyone expected and do not allow us to bring affected customers back online at this time," Austin Energy said on Monday morning.
By Charles Kennedy for Oilprice.com
More Top Reads From Oilprice.com:
Charles Kennedy
Charles is a writer for Oilprice.com
Is a single COVID-19 vaccine dose enough for those previously infected? – Global News
As coronavirus vaccines continue to roll out to vulnerable populations across Canada, health officials are looking at data about the effectiveness of a single dose in preventing COVID-19 illness.
A new letter by two Canadian experts published in the New England Journal of Medicine (NEJM) last week stated that with a 92.6 per cent efficacy, the first dose of the Pfizer vaccine was "highly protective."
During a news conference on Feb. 18, Dr. Howard Njoo, Canada's deputy chief public health officer, said that according to early data, the indicators are that there is a "good level of protection" after just one dose.

2:47


How COVID-19 vaccination plans are evolving in Quebec, Ontario



France's health authority, H.A.S., has gone one step further in recommending that everyone who has been previously infected with COVID-19 receive a single shot, instead of the two-dose regimen prescribed by vaccine makers Pfizer and Moderna.
The recommendation made on Feb. 12 says the single booster shot should be given three to six months after COVID-19 infection.
The reasoning, according to H.A.S., is that people who have had a confirmed infection should be considered protected for at least three months by post-infection immunity, whether the disease was symptomatic or not.
"It is an interesting approach to take," said Rowland Kao, professor of veterinary epidemiology and data science at the University of Edinburgh in Scotland.
"And you would expect that natural immunity will give you .. a more broad response (than the first dose) because it is the original virus that is causing it."

2:29


Pfizer-BioNTech COVID-19 vaccine 80-90% effective after 1st dose



A spokesperson for H.A.S. told Global News that the French health minister has yet to make a decision on the recommendation. For now, France is giving two shots for both the Pfizer and Moderna vaccine.
Amid shortages in vaccine supplies and a rush to control the pandemic, some experts say this strategy is worth considering as it could potentially save precious doses.
Dr. Gerald Evans, chair of infectious diseases at Queen's University in Kingston, Ont., said a single dose of vaccine in someone previously infected is "reasonable while we continue to have a short supply of vaccine globally."
[ Sign up for our Health IQ newsletter for the latest coronavirus updates ]
Two small studies in the United States by Mount Sinai and the University of Maryland showed a single dose in people who had COVID-19 provided at least the same amount of protection as two shots in people who haven't been infected. The data has not yet been peer-reviewed.
"You could treat getting COVID-19 as like getting your first dose of vaccine," said Dr. Zain Chagla, an infectious diseases physician at St. Joseph's Healthcare in Hamilton.
A single dose could serve as a booster to get the "prime long-term response," he told Global News.
"You could definitely save on vaccine supply with these mRNA vaccines by only giving those individuals a single dose moving forward."
Some Canadian provinces have decided to delay giving the second dose, which some experts have called a "risky approach" and "a gamble."
Last week, New Brunswick health officials said the province will delay the second dose of the Pfizer-BioNTech vaccine for those who are considered to be at a lower risk.
In mid-January, Quebec announced that it was pushing the time between the two doses to a maximum of three months in an attempt to vaccinate more seniors faster with a first injection.
Vaccine manufacturers Pfizer and Moderna propose intervals of 21 and 28 days, respectively.

1:55


Why is Health Canada taking so long to approve the AstraZeneca vaccine?



In its recommendation for the previously infected, France's H.A.S. says people who have proven immunosuppression, which makes them more vulnerable to severe COVID-19 illness, should be given the two doses.
It also says people who catch the virus in the days after a first dose is given should not receive a second shot within the usual timeframe, but within three to six months after infection.
According to the data from the clinical trials, Pfizer's vaccine, which is 95 per cent effective, can offer partial protection as early as 12 days after the first dose.
Kao said the immediate protection after the first dose and second dose is quite similar.
However, it still remains to be seen what the long-term immune response will be after the first dose.
"We really don't know how long that protection is going to last," said Kao.
"The second dose is really there to give you that long-lasting immunity."

2:00


Quebec public health experts support delaying second COVID-19 dose



Data analysis by Canadian experts published in the NEJM found a 68.5 per cent vaccine efficacy beginning seven days after Pfizer's first dose and a 92.6 percent efficacy two weeks after a single shot.
Based on the evidence so far, Chagla says it is premature to roll out the single-dose strategy on a wide scale and that more research was needed on that front.
"If you could prove that works, you really do save a significant amount of vaccine … and you really can change your vaccine strategy almost overnight if you can implement something like that."
— With files from Global News' Linda Boyle
© 2021 Global News, a division of Corus Entertainment Inc.
TD Bank Group reports Q1 profit up from year ago, tops expectations – Yahoo Canada Finance
GlobeNewswire
Major companies in the ophthalmology drugs market include Novartis AG; F. Hoffmann-La Roche Ltd; Allergan Plc; Valeant Pharmaceuticals Intl Inc and Bayer AG. The global ophthalmology drugs market is expected to grow from $22.New York, Feb. 25, 2021 (GLOBE NEWSWIRE) — Reportlinker.com announces the release of the report "Ophthalmology Drugs Global Market Report 2021: COVID 19 Impact and Recovery to 2030" – https://www.reportlinker.com/p06027742/?utm_source=GNW 03 billion in 2020 to $24.42 billion in 2021 at a compound annual growth rate (CAGR) of 10.8%. The growth is mainly due to the companies rearranging their operations and recovering from the COVID-19 impact, which had earlier led to restrictive containment measures involving social distancing, remote working, and the closure of commercial activities that resulted in operational challenges. The market is expected to reach $32.64 billion in 2025 at a CAGR of 8%.The ophthalmology drugs market consists of sales of ophthalmology drugs and related services by entities (organizations, sole traders and partnerships) that produce ophthalmology drugs to treat eye related diseases.The ophthalmology drugs industry includes establishments that produce pharmaceutical drugs to treat glaucoma diseases, anti- inflammatory and tear stimulating drugs under dry eye medications drugs, and other drugs for treating retinal disorders and allergies.Some of the major ophthalmic drugs include Eylea, Lucentis, Restasis, Vigamox, Azopt, and Lotemax. The ophthalmology drugs market is segmented into antiglaucoma drugs; dry eye medication; and other ophthalmological drugs (retinal disorders, anti-infectives/allergy).North America was the largest region in the global ophthalmology drugs market, accounting for 41% of the market in 2020.Asia Pacific was the second largest region accounting for 28% of the global ophthalmology drugs market.Africa was the smallest region in the global ophthalmology drugs market.Drug manufacturers are increasingly developing ophthalmic drugs with anti-inflammatory agents to ease patient treatment for dry eye syndrome.Anti-inflammatory drugs are widely used for the treatment of the inflammation produced by the dry eye syndrome, with the topical corticosteroid drops being the most common therapy.Corticosteroids can rapidly and effectively relieve the symptoms and signs of moderate or severe dry eye.However, prolonged usage of corticosteroids has seen to produce side effects that include risk of bacterial or fungal infection, elevated intraocular pressure and cataract formation.As a consequence, NSAIDs are increasingly being used as dry eye treatment instead of steroids to minimize the side effects. For instance, Aciex Therapeutics, a US-based pharmaceutical company, is developing NSAIDs which decrease ocular discomfort.Regulatory changes are likely to lead to increased costs relating to new product development and service offerings to clients.These changes are related to data protection such as the European Union's General Data Protection Regulation (GDPR), changes to drug approval procedures and other regulatory changes.For instance, according to a report by Ernst and Young in 2018, Fortune 500 companies are spending $7.8 billion to comply with GDPR regulations. The GDPR regulation is a EU law on data protection and privacy of individuals residing the European Union and the European Economic Area (EEA). It also regulates data anonymization thus maintaining integrity of data dealing with patients and other clinical trial studies. The potential loss of revenue due to delays in product release and additional costs incurred due to stringent approval processes puts strain to investments relating to new product development, thereby affecting the growth of the ophthalmology drugs market.The expected rise in eye laser surgeries will contribute to the ophthalmology drugs market.Ophthalmology research has proved a link between laser eye surgeries and the prevalence of dry eye disorders.In an eye laser procedure, cutting of some nerves in the cornea leads to reduction in corneal sensitivity, in response to which, eyes may not sense the need for lubrication, causing the body to produce fewer tears.Dry eye is a common side effect after laser vision correction surgeries.It is estimated that almost half of the patients that undergo a laser surgery experience some degree of dry eye condition following the procedure.It is expected that the number of eye laser procedures will rise from 596,000 a year in 2015 to 720,000 a year in 2020.A rising number of people going for laser eye surgeries is expected to increase the demand for dry eye medications in the forecast period driving the ophthalmology drugs market.Read the full report: https://www.reportlinker.com/p06027742/?utm_source=GNWAbout ReportlinkerReportLinker is an award-winning market research solution. Reportlinker finds and organizes the latest industry data so you get all the market research you need – instantly, in one place.__________________________ CONTACT: Clare: clare@reportlinker.com US: (339)-368-6001 Intl: +1 339-368-6001
Day after doubling, GameStop is up another 67 per cent – CTV News
GameStop shares rallied 67% ahead of the opening bell Thursday, following another blockbuster day for the stock. On Wednesday, the gaming retailer's stock closed nearly 104% higher.
Investors gained interest in the stock once again a few days after the company announced its chief financial officer would resign next month to help "accelerate GameStop's transformation," which could fuel investors who believe in the long-term value of the retailer and its ability to shift from relying on physical stores to an e-commerce sales model.
Trading of the stock was halted twice Wednesday and its trading volume was roughly three times higher than the five-day average for the stock, according to data provider Refinitiv.
Having déjà vu yet? The surge comes about a month after a wild GameStop trading frenzy caused its stock to jump around 1,600% in a matter of days, though it quickly fell from its highs around US$350 (Shares are set to open Thursday at around $150).
The late January surge was fuelled by individual retail investors, many from the Reddit page WallStreetBets, some of whom believed the GameStop was undervalued and others who wanted to squeeze hedge funds that had shorted the stock.
AMC, another "meme stock" involved in the trading frenzy last month, also jumped around 18% in premarket trading Thursday. As did Koss Corp., which manufactures headphones, soared 60% ahead of the opening bell. Clothing retailer Express also rose 15%.
CNN Business' Clare Duffy contributed to this report