Cenovus to buy Husky Energy in all-stock deal worth $23.6 billion – Financial Post
Article content continued
Husky shareholders will receive 0.7845 of a Cenovus share and 0.0651 of a Cenovus share purchase warrant in exchange for each Husky common share, according to the statement.
The combined company is expected to generate annual synergies of $1.2 billion and will operate as Cenovus Energy Inc with headquarters in Alberta, Canada, the statement said.
Cenovus CEO Alex Pourbaix will serve as chief executive of the merged company with Jeff Hart, currently Husky's finance chief, becoming chief financial officer.
Cenovus said the combined company will be the third largest Canadian oil and natural gas producer with production of 750,000 barrels of oil equivalent per day (BOE/d) of low-cost oil and natural gas.
The transaction has been unanimously approved by the boards of directors of Cenovus and Husky and is expected to close in the first quarter of 2021, the companies said.
© Thomson Reuters 2020
COVID-19 cases shoot up Saturday setting another one-day record – Windsor Star
Article content continued
There is also a current community outbreak at Victoria Manor.
The health unit is also reporting possible community exposure at two locations. Possible exposure occurred Nov. 27 from 1 to 8:30 p.m. and Nov. 28 from 11:30 a.m. to 6 p.m., at Footlocker in Devonshire Mall.
As well, there was possible exposure Nov. 21 from 2 to 10 p.m., Nov. 24, 25 and 26 from 5 to 10 p.m., at A&W, 3090 Dougall Ave.
Windsor and Essex County remain in the province's red designation, meaning stringent measures and restrictions to help control the spread of COVID-19 have been ordered.
Windsor Regional Hospital announced Saturday it will open its COVID-19 assessment centre at Met Campus to the community beginning Tuesday.
Individuals who meet criteria for testing will be able to attend weekdays from 7 a.m. to 3 p.m.
The Ouellette Campus COVID-19 assessment centre remains open from 8 a.m. to 7 p.m. weekdays and from 9 a.m. to 4 p.m. on weekends and statutory holidays.
Previously the Met Campus assessment centre was open for two days in November to accommodate testing of student from Frank W. Begley public school but this is the first time the centre will be open to the general public.
To schedule a COVID-19 assessment appointment at either campus, visit www.wrh.on.ca/OnlineBooking and select a date/time or first available time. Health card numbers are required when booking.
Large-scale Covid-19 vaccination campaign kicks off in Moscow – RT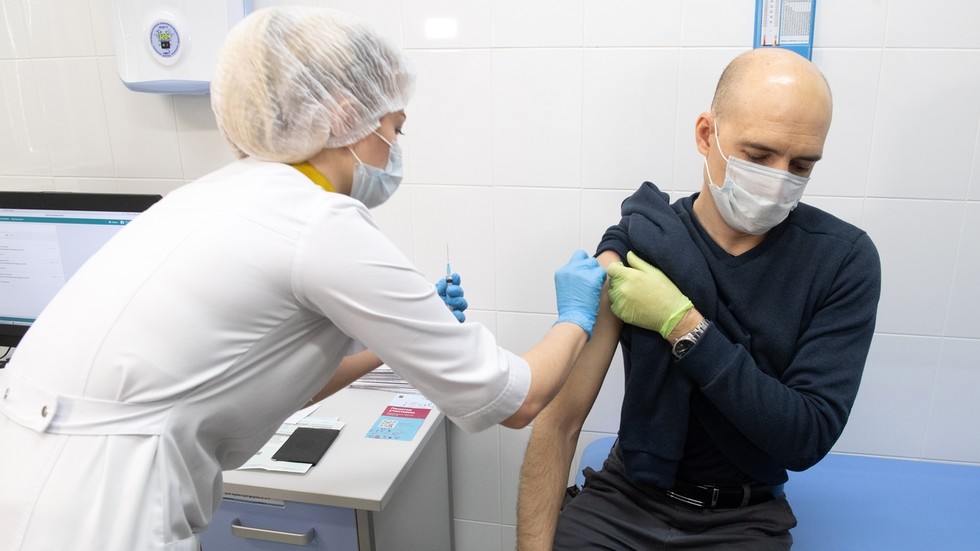 A wide-ranging anti-coronavirus vaccination campaign began in Moscow on Saturday, with thousands signing up for shots online, in the Russian capital. Frontline workers were given first priority, as previous indicated.
Those wishing to participate have to sign up online before receiving their initial dose of Sputnik V at one of the city's 70 specialist clinics. The vaccine consists of two separate injections, the second jab must be administered 21 days after the first one. The whole procedure, which includes the time needed to cool down the formula after it's removed from the freezer, takes less than an hour, officials said.
Injections are administered to people aged between 18 and 60 that present no chronic health conditions. Those who have had respiratory infections, like flu or common cold, less than two weeks ago, are not eligible. Pregnant women and breastfeeding mothers are also barred, for now.
On Friday, Moscow Mayor Sergey Sobyanin wrote on his blog that 5,000 people had signed up for the vaccine in five hours after online registration was launched. He said they were doctors, care workers, and teachers, who were "risking their health and lives the most."



Also on rt.com
Half the world could get Russian Sputnik V Covid-19 vaccine, say creators, as Moscow starts distributing doses en masse




Vaccination is free for Russian citizens. Senior health official Alexey Kuznetsov announced that Sputnik V's maximum commercial price will be 1,942 rubles ($26) for both injections.
President Vladimir Putin authorized the start of a large-scale vaccination campaign on Wednesday. Deputy Prime Minister Tatyana Golikova said all of Russia's regions would roll out their campaigns next week. Meanwhile, select groups of doctors and nurses had already been getting the vaccine, with the priority given to those on the frontline against Covid-19. The vaccination began in some army units as well.
[embedded content]
Sputnik V was created by the Moscow-based Gamaleya Research Institute. Kirill Dmitriev, the head of the Russian Direct Investment Fund which funded the development of the drug, told the BBC on Friday the plan is to vaccinate two million people in December. He added that he expected foreign regulators to approve Sputnik V in December and January.
Another Russian-made vaccine, EpiVacCorona, will be available for wider circulation on December 10, according to its developer, the Siberian-based Vector Institute.
Think your friends would be interested? Share this story!
80 New Cases Of COVID-19, 1 New Death, 2 New Outbreaks In Windsor Essex As Of Saturday – windsoriteDOTca News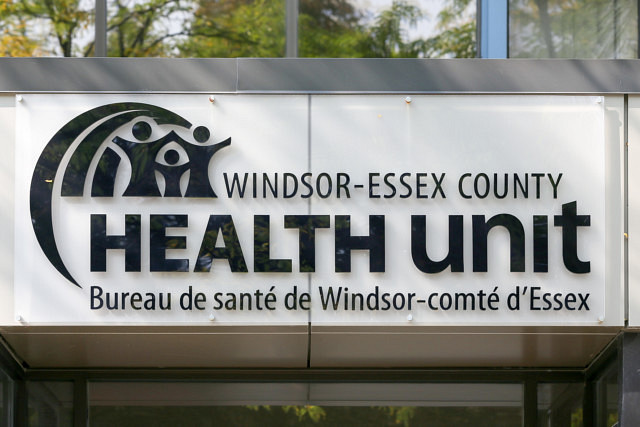 The Windsor Essex County Health Unit has announced 80 new cases of COVID-19 as of Saturday, bringing the local total to 3,941.
Cases increased from 3,864 on Friday December 4th to 3,941 on Saturday December 5th and 427 cases of COVID-19 are currently active in Windsor-Essex.
Saturday's 80 new cases is the highest daily increase in cases since June 28th.
Article Continues Below Local Sponsor Message
The Health Unit says 9 cases are close contacts of confirmed cases, 2 cases are community acquired, 2 cases are agri-farm workers, 1 case is a healthcare worker, and the origins of 66 cases are still being investigated.
They say 3,431 people locally have recovered (an increase of 73 recoveries today).
There has been one new death from COVID-19 in Windsor Essex as of Saturday bringing the local death toll to 83. The Health Unit says a man in his 80s from the community passed away.
As of Saturday, the Health Unit lists 28 hospitalizations: 21 people in acute care (1 new today), and 7 people in the ICU with confirmed cases of COVID-19 in Windsor Essex. Thirteen hospitalizations are listed at Windsor Regional Hospital.
Long-term Care / Retirement Home Outbreaks
As of Saturday, there is one new outbreak and five long-term care/retirement homes remain under outbreak:
Devonshire Retirement Residence (Windsor) has 0 resident cases and 1 staff case (new outbreak today)
Chartwell St. Clair Beach (Tecumseh) has 1 resident case and 0 staff cases
Village of Aspen Lake (Windsor) has 0 resident cases and 1 staff case
Chartwell Royal Oak Residence (Kingsville) has 0 resident cases and 2 staff cases
Leamington Mennonite (Leamington) has 0 resident cases and 2 staff cases
Riverside Place (Windsor) has 17 resident cases and 3 staff cases
Iller Lodge (Essex) has 18 resident cases and 3 staff cases
Workplace Outbreaks
As of Saturday, there is one new outbreak and eight other workplaces remain under outbreak:
3 outbreaks at agri-farms in Leamington
1 outbreak at a health care and social assistance workplace in Lakeshore
1 outbreak at a health care and social assistance workplace in Windsor (new today)
1 outbreak at a finance and insurance workplace in Leamington
1 outbreak at a manufacturing facility in Windsor
1 outbreak at a manufacturing facility in Kingsville
1 outbreak at a place of worship in Leamington
School Outbreaks
As of Saturday, three schools remain under outbreak:
Corpus Christi Catholic Middle School – Central Park Athletics Campus
W.J. Langlois Catholic Elementary School
Frank W. Begley Public School
Community Outbreaks
As of Saturday, there is one community outbreak:
Hospital Outbreaks
As of Saturday, there are two hospital outbreaks:
Hotel-Dieu Grace Healthcare
Windsor Regional Hospital