Coronavirus cases force third JBS meat packing plant to close – Fox Business
Get all the latest news on coronavirus and more delivered daily to your inbox. Sign up here.
Beef and pork processor JBS USA said Monday it will close a third facility because of coronavirus as the meat industry deals with virus clusters popping up at plants across the country.
JBS announced the "indefinite closure" of its Worthington, Minnesota, pork production plant after 20 employees and five of their family members tested positive for the virus, according to CBS 4. The plant employs 2,000 people, and workers will be paid during the closure.
CORONAVIRUS POPS UP AT MORE MEAT PROCESSING FACILITIES IN ILLINOIS, MINNESOTA, KANSAS
JBS has already closed its Greeley, Colorado, and Souderton, Pennsylvania, beef facilities because of the virus, although the Pennsylvania plant reopened Monday.
"We don't make this decision lightly," Bob Krebs, president of JBS USA Pork, said in a statement. "We recognize JBS Worthington is critical to local hog producers, the U.S. food supply and the many businesses that support the facility each and every day."
The Worthington plant will "wind down operations over the next two days," JBS said.
Health officials report that more than 600 employees at a Smithfield Foods plant in Sioux Falls, South Dakota, have tested positive for coronavirus. The plant closed in mid-April, but many other meat processing plants in other states remain open (although with far fewer employee cases).
SMITHFIELD CORONAVIRUS SHUTDOWN CONCERNS SHORTAGE-WARY MEAT INDUSTRY
The concentration of cases has highlighted the particular susceptibility of meat processing workers, who stand shoulder-to-shoulder on the line and congregate in crowded locker rooms and cafeterias.
Smithfield CEO Ken Sullivan warned of a pork shortage after government officials insisted the facility cease operations.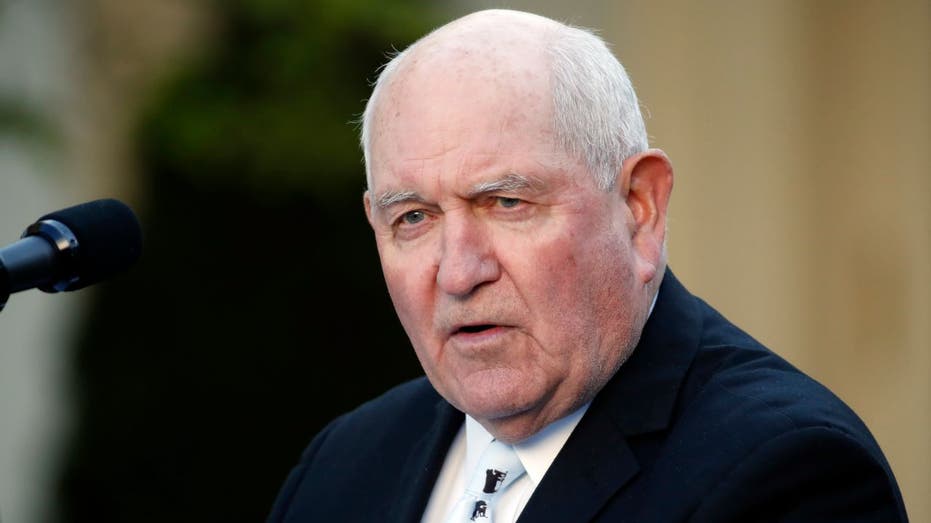 "The closure of this facility, combined with a growing list of other protein plants that have shuttered across our industry, is pushing our country perilously close to the edge in terms of our meat supply," Sullivan said in a statement on April 12.
His statement came before the U.S. Department of Agriculture committed to buying $3 billion in produce, dairy and meat because of the pandemic after producers warned they would have to waste milk and poultry because of interruptions in the supply chain. The food will go to food banks and nonprofits.
CLICK HERE TO READ MORE ON FOX BUSINESS
"It's affected all of agriculture," Agriculture Secretary Sonny Perdue told "Mornings with Maria" on Thursday. "If we don't have the farmers and ranchers there to produce food, then there won't be full shelves in the fall."
The Associated Press contributed to this report.
Doctor linked to Campbellton COVID-19 cluster says he made 'an error in judgment' – CBC.ca
The doctor at the centre of a COVID-19 outbreak in the Campbellton, N.B., area says he's not sure whether he picked up the coronavirus during a trip to Quebec or from a patient in his office.
Dr. Jean Robert Ngola made the comments to Radio-Canada's program La Matinale on Tuesday morning — his first media interview since the emergence of 13 new cases in the northern New Brunswick health region starting May 21. Before then, it had been two weeks since the province had an active case.
Ngola has been suspended by the Vitalité Health Network, one of the province's two regional health authorities, and the province has asked the RCMP to investigate to determine whether charges are warranted.
He said he decided to speak out because he's become the target of racist verbal attacks daily and false reports to police, and he feels abandoned by public health officials.
Ngola, who is also known as Dr. Ngola Monzinga, has been working as a doctor in Campbellton since 2013. He previously practised in Europe and in the Democratic Republic of Congo.
He said he did not self-isolate after returning from an overnight return trip to Quebec to pick up his four-year-old daughter. Her mother had to travel to Africa for her father's funeral.
"What was I supposed to do?" he said in French. "Leave her there alone?"
Ngola said he drove straight there and back with no stops and had no contact with anyone. He said none of his family members had any COVID-19 symptoms at the time.
He returned to work at the Campbellton Regional Hospital the next day.
"Maybe it was an error in judgment," said Ngola, pointing out that workers, including nurses who live in Quebec, cross the border each day with no 14-day isolation period required.
"Who hasn't made an error in judgment?" he said. "That's why I have compassion towards everyone."
What he told border officials unclear
On May 27, Premier Blaine Higgs announced a COVID-positive "medical professional" in their 50s had travelled to Quebec for personal reasons, was "not forthcoming" about the reasons for their trip upon returning to New Brunswick and "did not self-isolate as a result."
The medical professional then returned to work at the Campbellton Regional Hospital for two weeks, Higgs had told reporters, describing it as "irresponsible."
"If you ignore the rules, you put your family, your friends and your fellow New Brunswickers at risk," Higgs said at the time.
Twelve of the province's 13 cases have been linked to the travel-related case to date, according to Public Health officials.
The policy for any health-care workers who travel outside the province for any reason is to self-isolate for 14 days, New Brunswick's Chief Medical Officer of Health Dr. Jennifer Russell has said. "It is mandatory."
Ngola did not say during the morning interview what he told officials at the New Brunswick border about his reason for travel, or what they told him about requirements to self-isolate upon entering the province.
Nor did he indicate what, if any, followup he had from border officials.
When reached by phone later to clarify, Ngola said he was on the other line with his lawyer and hung up. Repeated calls since then have gone straight to voicemail.
'How many people are unwitting carriers?'
Ngola said he received a call from a public health official on May 25 informing him one of his patients had tested positive.
He has about 2,000 patients at his clinic, about 1,500 of them active.
Ngola had seen the man May 19 for a prescription renewal or something that did not require any touching or a physical exam. He said the man had no COVID-19 symptoms and was wearing a mask.
Ngola said he immediately called the patient, who had cold-like symptoms and was doing OK.
He said he cancelled his shift that night at the hospital and got a test for himself and his daughter. Neither of them were showing symptoms, but they both tested positive.
Ngola said he still doesn't know how they were infected.
"Who can say? … The virus is circulating everywhere. … How many people are unwitting carriers?"
Hate messages pour in, doctor says
He said one hour after he spoke with hospital and public health officials about his contacts to facilitate the investigation and protect the public, his name, face and address were being advertised all over the internet as "the bad doctor who brought the virus to kill people."
Ngola said that's not who he is.
"I only have compassion towards sick patients … the role of doctors is to care, to heal, to help … not to spread viruses."
There are 13 active in cases in the province — all in the Campbellton health region, known as Zone 5, including a new confirmed case announced on Tuesday.
The person in their 80s is a resident at the Manoir de la Vallée, the long-term care facility in Atholville where four other residents in the Alzheimer's unit and a staff member have also tested positive.
The staff member, a female personal attendant, had social contact with Ngola on May 20, according to the facility's owner, Dr. Guy Tremblay.
Five people are now in hospital, one of whom is in intensive care.
Accusatory calls from U.S., Africa, Europe
Ngola said he's been looking into the people making hateful posts, and most are from outside the region. He said he feels they are trying to incite violence against him because he is black.
He said he's been getting accusatory calls from people in the United States, Africa and Europe, and people are also making false reports about him to local police.
Ngola said he is not pleased with the way he's being treated by public officials.
"I'm a patient. I have a right to confidentiality, to protection from the system."
Health authority CEO appeals for calm
Gilles Lanteigne, the chief executive officer of the Vitalité Health Network, said he was aware of Ngola's public statements, but could not comment on human resources matters, citing privacy.
"We understand that the situation is difficult for all parties involved and we sympathize with the people who are affected by this affair, either directly or indirectly," he said in an emailed statement.
"I would like to appeal to everyone to remain calm in these difficult times. It is more important than ever to show respect, tolerance and compassion for one another. This is how we will get through this crisis and come out of it stronger."
Public Health officials did not immediately respond to a request for comment.
Ngola said he remains devoted to serving the community.
"I have a family. I have a right to live. Please, I'm not a criminal."
Family says 'back and forth' between N.S. and Ottawa over shooting probe 'unreal' – Medicine Hat News
By Michael Tutton, The Canadian Press on June 1, 2020.
Heather O'Brien is shown in a handout photo from the GoFundMe page "Support for the O'Brien Family." Heather O'Brien was among the victims of the mass killings in Nova Scotia. A Nova Scotia family is making a passionate appeal for the federal and Nova Scotia governments to end the "back and forth" over who leads a public inquiry into the province's mass shooting. THE CANADIAN PRESS/HO-GoFundMe MANDATORY CREDIT
HALIFAX – A Nova Scotia family is making a passionate appeal for the federal and Nova Scotia governments to end the "back and forth" over who leads a public inquiry into the province's mass shooting.
Darcy Dobson, the daughter of a licensed practical nurse who was among the 22 victims, says in the open letter that she, her father Andrew and her five siblings "formally request the start of a public inquiry into the mass shooting on April 18 and 19."
Dobson's mother, Heather O'Brien of Truro, N.S., was killed by the gunman on April 19 as she drove along a highway in Debert, N.S.
The letter notes that with few answers provided more than 40 days after the tragedy, families aren't able to heal properly, and she adds "the amount of information being kept from us is deplorable."
Premier Stephen McNeil has said he wants Ottawa to lead a public inquiry because the areas of key jurisdiction – such as the protocols followed by the RCMP – are federal.
However, Prime Minister Justin Trudeau hasn't committed his government to overseeing an inquiry, saying only it will "work with the government of Nova Scotia" to get answers.
The letter from Dobson is signed by the entire O'Brien family and says, "the back and forth about who's responsible for an inquiry is unreal."
It says mistakes were made at both the provincial and federal levels: "We need answers, we need answers to heal, we need answers so we can find a way to live in this new normal that we've been forced into."
The letter adds that authorities should be trying to learn from one of the worst mass killings in Canadian history.
"What's the hold up in the inquiry? Why hasn't this happened yet? Where are we in the investigation? Was someone else involved? Why can't we get any answers at all 40 days in?!" it asks.
"The fact that anyone of us has to ask these questions is all very concerning and only makes everyone feel, inadequate, unimportant and unsafe.
"Please for the people of our province, for the people of our country, for the people who have lost someone so dear to their hearts, find a way to let us start to heal.
This report by The Canadian Press was first published June 1, 2020.
Leave a Reply
You must be logged in to post a comment.
1 new case of COVID-19 in N.B., with all 13 active cases located in the Campbellton region – Globalnews.ca
New Brunswick announced one new case of COVID-19 on Tuesday, a person aged 80 to 89 "linked to" the Manior de la Vallee long-term care facility in Atholville, N.B.
There are 133 total cases in the province.
There are 13 active cases. All of them in the Campbellton area, known as Zone 5.
READ MORE: New Brunswick investigating after Peterborough councillor visited province despite border restrictions
Five patients are in hospital with one in intensive care. Six cases are from Manior de la Vallee, including at least one worker.
All active cases are linked to a Campbellton doctor who contracted the virus in Quebec and did not self-isolate upon his return to New Brunswick.
Health officials processed more than 2,000 tests for the second day in a row.

2:08


Moncton real estate lowest in 15 years due to COVID-19 pandemic



Several locations in Campbellton hosted extra testing sites on the weekend as officials tried to curb the spread of the virus in the current outbreak, which began May 21.
The total number of tests conducted in the province now sits at 30,666.
[ Sign up for our Health IQ newsletter for the latest coronavirus updates ]
"We are pleased to see how all our partners have come together to help us manage the situation," said Dr. Jennifer Russell, chief medical officer of health, in a government news release.
"We have 14 days ahead of us to see how things unfold. In the meantime, I ask New Brunswickers to continue to demonstrate their compassion, kindness and patience throughout the province."
READ MORE: New Brunswick investigating after Peterborough councillor visited province despite border restrictions
Of the 133 total number of confirmed cases:
69 are travel-related
53 are close contacts of confirmed cases
10 are the result of community transmission
1 remains under investigation
18 people have been hospitalized; 13 have since been discharged
120 are considered recovered
Zone 5 remains in the Orange phase of New Brunswick's COVID-19 recovery plan.
The rest of the province is in the third, Yellow phase.
A number of businesses were scheduled to open the week in an advanced stage of the Yellow phase, but those plans were delayed until at least June 5 because of the outbreak in Campbellton.
© 2020 Global News, a division of Corus Entertainment Inc.