COVID-19 vaccination during pregnancy not linked to complications at birth: U.S. study – CBC News
COVID-19 vaccination during pregnancy was not associated with preterm delivery or underweight newborns, according to a study published by the U.S. Centers for Disease Control and Prevention (CDC) on Tuesday.
The rate of preterm birth was roughly five per cent among more than 10,000 women who received at least one dose of a COVID-19 vaccine, compared to seven per cent for roughly 36,000 unvaccinated women, researchers said on Tuesday in the CDC's Morbidity and Mortality Weekly Report. The difference was not deemed to be statistically significant.
In addition, COVID-19 vaccination did not increase the risk of delivering a baby who weighed less than usual for the number of weeks of pregnancy, the researchers found.
Results from the study support the CDC's recommendation on the safety of COVID-19 vaccination during pregnancy, and echo the advice of numerous Canadian physicians who have long recommended pregnant individuals get vaccinated given the high risks associated with a coronavirus infection during pregnancy.
"Pregnancy is a time where we all want to be careful with what we're doing to our body, but the data shows the benefits outweigh any potential side effects of the vaccine during pregnancy," Dr. Jesse Papenburg, a pediatric infectious disease specialist at the Montreal Children's Hospital, said on Tuesday.
As CBC News previously reported, data compiled by the Canadian Surveillance of COVID-19 in Pregnancy team showed women who are pregnant are nearly five times more likely to be admitted to hospital for COVID-19 than their non-pregnant peers — and 10 times more likely to be admitted to an intensive care unit.
"Evidence of the benefits of COVID-19 vaccination during pregnancy continues to accrue, including the detection of antibodies in cord blood," the CDC researchers wrote, also noting that pregnant women with COVID-19 have increased risks of ICU admission, need for mechanical ventilation and death.
The women in the study had become pregnant between May and October 2020, before vaccines were available.
Nearly all who were vaccinated got the shots in their second or third trimester. Some 96 per cent of them had received at least one dose of an mRNA vaccine from either Pfizer and BioNTech or Moderna. The remaining women received the single-shot vaccine from Johnson & Johnson.
The data was drawn from eight health-care organizations in six U.S. states, the report said.
The researchers noted that because they reviewed data collected for other purposes, they may have missed some vaccinations, and they lacked information on women's previous history of birth-related complications. The study also lacked information on first-trimester vaccinations and on boosters, which were not available at the time.
Change to shorter isolation period part of managing COVID 19 in B.C.: top doctor – Vancouver Sun
Dr. Bonnie Henry says unvaccinated adults who test positive are at risk of having longer-lasting and more severe illness and must isolate for 10 days but those who are vaccinated should isolate for five days.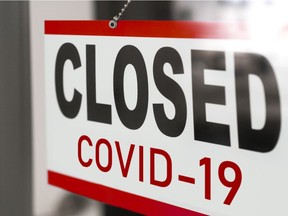 Article content
VANCOUVER — British Columbia's top doctor says the current wave of COVID-19 is causing less severe illness and that calls for a shift to shorter periods of isolation in order to minimize societal disruptions.
Article content
Dr. Bonnie Henry says unvaccinated adults who test positive are at risk of having longer-lasting and more severe illness and must isolate for 10 days but those who are vaccinated should isolate for five days.
She says children are at much lower risk of severe illness and are able to clear an infection faster, so five days' isolation is also suitable for them, with mounting evidence showing they need to interact with others as part of their social development.
Henry says testing is not needed for most people who have symptoms and are likely to have a mild illness but those who are immunocompromised and over 70 could end up with more serious illness and likely need a test.
She says vaccination remains the best protection for everyone, especially for vulnerable groups, but anyone with symptoms should stay home until they feel better, the same as with other respiratory illnesses like the flu.
Henry says COVID-19 is far from being an endemic illness so restrictions that are in place are needed to prevent more hospitalizations, though those numbers have been declining.
Canada's Omicron wave may have peaked; hospitals still under strain
Canada is seeing early signs that a wave of infections caused by the Omicron variant of COVID-19 may have peaked, but hospitals are still under intense strain, chief public health officer Theresa Tam said on Friday.
Tam made her remarks days after the provinces of Ontario and Quebec – which together account for around 61% of Canada's population of 38.5 million – said they were more optimistic about their ability to deal with coronavirus infections.
"There are early indications that infections may have peaked at the national level," Tam said, noting daily case counts had dropped 28% compared to the previous week.
"However, daily hospital and intensive care unit numbers are still rising steeply, and many hospitals across Canada are under intense strain," she said in a news briefing.
Over the past week, an average of more than 10,000 people with COVID-19 were being treated in hospitals every day, surpassing peak daily numbers for all previous waves, she said.
Although politicians at all levels have repeatedly urged Canadians to get inoculated against the virus, Tam said 6.5 million people in the country were still not fully vaccinated.
(Reporting by David Ljunggren in Ottawa and Ismail Shakil in BengaluruEditing by Paul Simao)
BC Centre for Disease Control apologizes for isolation guidance flip flops – Globalnews.ca
The BC Centre of Disease Control is apologizing after making multiple changes to COVID-19 isolation guidelines over the past few days.
On Tuesday, the BC CDC posted guidance reducing the isolation requirement for all COVID-19 test positive cases to five days no matter the vaccination status.
Then, less than 24 hours later, it updated the guidance to require unvaccinated adults to isolate for ten days following a COVID-positive test.
But at the same time the guidelines changed for any one 17 years old and younger. That demographic only needs to isolate for five days, no matter vaccine status, following a positive test.

2:15


BC CDC adjusts isolation requirements for close contacts



In all of these cases, the isolation time will be longer if there are still COVID symptoms.
The BC CDC also waived all isolation requirements for close contacts.
None of this information was included in a press release or public briefing.
"We apologize for the web posting and changes that occurred yesterday," a statement from the BC CDC said.
"We understand the significant interest in these testing and isolation guidelines, which is why we updated the website immediately with clarifications made yesterday. We recognize this approach led to confusion."

5:10


BC CDC adjusts isolation requirements for close contacts



The BC CDC said it acknowledges the frustration people are feeling about the pandemic and the need people have for clear communication on changes impacting their lives.
"We will strive to ensure there is a better change management process for future changes," the statement reads.
"These changes are a step toward enabling British Columbians to self-manage their illness and will help guide their actions to limit the spread of illness in our communities."
On the issue of the new guidelines, the CDC said public health guidance always strives to strike a balance between preventing infection and limiting the harms caused by preventing people from participation in societal activities like working, going to school and socializing.
Public health officials have stated frequently the highly-transmissible Omicron variant has changed the COVID situation in the province.

2:04


BC CDC adjusts isolation requirements for close contacts



The province has struggled with providing access to COVID testing and the contact tracing has entirely broken down amid the arrival of the Omicron variant.
"The guidance and how we manage the situation is changing rapidly and we always intend to provide the public with the most up-to-date information as quickly as possible," the CDC said in the statement.
"We expect further changes to the guidance in the weeks to come and commit to keeping British Columbians informed."
Here is a summary of the key changes from the CDC:
If you have mild symptoms and do not need a COVID-19 test, stay home until you feel well enough to return to your regular activities.
If you test positive for COVID-19 and you are under 18 or a fully vaccinated adult you must self-isolate at home for five days AND until your symptoms improve and you no longer have a fever. In this case avoid non-essential visits to high-risk settings for an additional five days.
If you test positive for COVID-19 and you are 18 years of age or older and not fully vaccinated you must self-isolate at home for 10 days AND until your symptoms improve and you no longer have a fever.
Close contacts do not need to self-isolate, regardless of vaccination status, but should self-monitor.
© 2022 Global News, a division of Corus Entertainment Inc.