Edmonton warehouse to become new strata industrial hub – Real Estate News EXchange
PC Urban plans to take an unused 100,000-square-foot warehouse in South Edmonton and redevelop it into its eighth IntraUrban small-bay, strata business hub.
The redevelopment at 6008 75 St. NW will create 13 commercial condo properties for the area's small- to medium-sized businesses. When work begins at the site in May, PC Urban plans to strip the existing building down to its walls and roofs and completely "reimagine" the facility.
"We are transforming an under-utilized, dormant property into a new business hub in an up-and-coming area of Edmonton," said Brent Sawchyn, the CEO of PC Urban Properties, in a release. "This is an area on an upward trajectory and businesses that become part of the evolution will share in its success.
"IntraUrban Davies Station is a rare ownership opportunity in a core location."
The company plans to have units available for occupancy before the end of 2020.
About IntraUrban Davies Station
The development is in close proximity to transit and amenities for both customers and employees, and will build on an established industrial and commercial sector in the area. The south industrial district is already home to leading brands such as BMW, BMO and Ledcor Industries.
"We are very excited to see this warehouse transformation development at the Davies Station on the Valley Line LRT coming to market," said Guy Boston, Edmonton's transit-oriented development manager, in the release.
"The city's investment in this LRT line was not only focused on moving people, but it was also intended to spur on this type of development."
The facility will accommodate unit sizes from 5,300 to 12,400 square feet. The ability to combine these configurations will offer condo opportunities at a more affordable scale than previously available in this area.
Industrial business zoning at the property permits a wide variety of retail and industrial uses, including home improvement outlets, breweries, bars, warehouse sales, light distribution, restaurants, personal service shops, indoor recreation services and much more.
All units will have grade loading capabilities and larger units will feature both grade and dock level loading.
The building will offer 22-foot ceiling heights and high efficiency lighting and will be fully sprinklered and include features such as new glazed storefronts, glass overhead doors and rough-in service for washrooms on the main floor.
Prices will start at $220 per square foot.
"Strong" strata pre-sales
"The whole area of South Edmonton is now on the cusp of being reinvigorated and we're thrilled PC Urban is coming in and investing in the region as we think it will be one of many investments in that part of the city to come," said Malcolm Bruce, CEO of Edmonton Global, in the release.
"This area is predominantly older, leased industrial spaces and these new business condos available for purchase will add different options for small and medium businesses who want to stake a claim to their own space."
Avison Young principal Thomas Ashcroft said continued low mortgage rates and relatively low industrial vacancy rates (below six per cent) mean businesses are more inclined to take advantage of the opportunity to buy their own space.
"There are a lot of industrial and retail businesses that want to shift to ownership and this allows them to buy property in an area they couldn't otherwise find or afford," Ashcroft said in the release. "Industrial strata is an emerging market in Edmonton because of the benefits of owning versus leasing.
"We've seen strong pre-sales with industrial strata projects, which is not typical in our market, and it is motivating business owners who are eager to buy in great locations like this one."
IntraUrban Davies Station will be the eighth industrial condo project for PC Urban Properties. Its industrial condo developments in Vancouver, Richmond and Burnaby have consistently sold out before construction completion.
About PC Urban
PC Urban is a Vancouver-based real estate development and investment company specializing in re-imagining commercial and residential properties. It has successfully re-imagined real estate projects across all asset classes – retail, office, industrial and multifamily.
Examples include the reimagining of a heritage industrial building in Mt. Pleasant and industrial condo developments in Vancouver, Kelowna and Calgary.
The company has more than 750,000 square feet of commercial and retail under construction, and 440 residential units, across Western Canada.
How Sellers Should Approach The Current Vancouver Real Estate Market – Storeys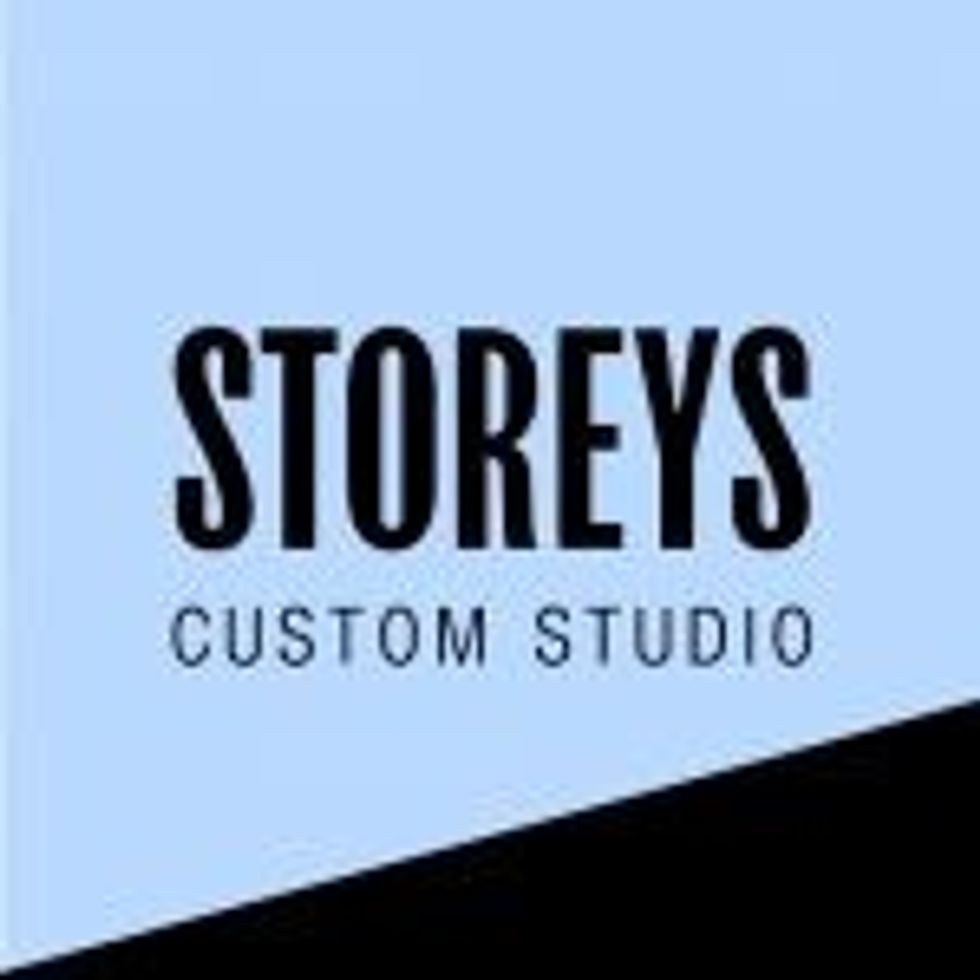 Written By
STOREYS Custom Studio
We often hear "buyer beware," but when it comes to the up-and-down real estate market, sellers would be wise to do the same — but not too much.
Is this a good time to sell? Should I even be thinking about selling? These are questions people often have difficulty answering with confidence. But Kevin O'Toole, Vancouver-based Managing Broker at Sotheby's International Realty Canada, sees the solutions simply.
"If you're selling out of fear [of a market downturn], that's not a good play," O'Toole says. "Take a breath. Talk to your financial advisors. Talk to your realtor."
O'Toole — who has 15 years of experiencing in the Vancouver real estate market — says if you want to sell because you need more space, or you want to downsize, or you're being transferred for work and need to move, then go ahead and do it, because there is a decent chance you'll be dealing with the same market influences in the future that you're worried about now.
When O'Toole is faced with a client who has this kind of conundrum, he says he always makes a genuine effort to listen. He asks them personal questions, such as "What do you want to achieve?" and "What are your concerns?" or "What do you think would be a better investment?"
Once clients answer, O'Toole says he will often say "tell me more." He jokingly says it makes him feel like a psychologist, but also says that he genuinely views himself — and other realtors — not as salespeople, but as consultants. And it's times like those we're in today when, he says, realtors provide the most value. "Realtors deliver value when there is uncertainty," he says.
Realtors are not biased towards buying or selling, he adds. So if after the heart-to-heart, an agent feels like selling would indeed help you achieve your goals, they'll tell you. And if they think it's in your best interest not to, they'll probably tell you that as well.
RELATED: Amidst Uncertainty, Vancouver Island's Market Remains a Beacon of Stability
Once you've reached the point where you've decided to sell, O'Toole says it's important to again work with your realtor to set a reasonable asking price. He says in the past month or so, he's starting to see both sellers and buyers are getting a better idea of where the market is after a series of interest rate increases, and are often coming together to work out a deal.
"For a while, sellers wanted the price that they saw in the early-spring, but are now more amenable to prices for buyers," he says.
Looking forward, he recognizes there are a few unknowns that could potentially impact the market. Premier David Eby recently announced changes to the Province's Strata Property Act that would allow stratas to be rented out in all strata buildings. O'Toole says that could impact the market because it could open up another possible solution for those who are selling primarily due to financial concerns.
"There can be a ton of valid, and right, reasons to sell," O'Toole says. "But selling out of fear is one of the wrong ones."
---
This article was produced in partnership with STOREYS Custom Studio.
Written By
STOREYS Custom Studio
Content by STOREYS Custom Studio is created in partnership with companies and brands looking to tell their own stor(e)y.
Ontario's real estate industry regulator is ineffective, Auditor-General says – The Globe and Mail
Ontario's Auditor-General says the province's real estate regulator has been ineffective in policing the multibillion-dollar residential property industry.
In a report released on Wednesday, Auditor-General Bonnie Lysyk found the Real Estate Council of Ontario (RECO) does not adequately ensure that the industry complies with the regulations and has failed to do enough to protect consumers.
Topping the Auditor-General's list of concerns was the fact that RECO does not fully inspect real estate brokerages on a timely basis. The Auditor-General found that 27 per cent of registered brokerages have never been fully inspected.
Regulators face pressure to review discount brokerage rules as DIY investors turn to social-media posts for advice
Ontario's planned land changes redesignate thousands of hectares against the will of local councils
As well, the Auditor-General said RECO does not have a consistent process to assess those applying to be realtors and who say they have a criminal history. The report looked at a sampling of 25 professionals who had disclosed a criminal conviction or charge and found that RECO had approved 20 of them and did not provide any documented reasoning for why it did so.
RECO was also criticized for how it deals with ethics violations in real estate transactions. The report said the average fine imposed on realtors was often below the amount of the commission they earned in a transaction, and said the fine could be viewed as a cost of doing business instead of a "sufficient deterrent to future misconduct."
RECO said it is committed to developing a plan that will address the Auditor-General's concerns. RECO's response was included in the Auditor-General's 51-page report. Under the province's real estate act, every real estate brokerage, broker and realtor must be registered with RECO.
The Auditor-General identified a host of other shortcomings ranging from RECO's failure to track and analyze complaints, which would help it identify and address systemic problems, to a lack of protocols to ensure that students do not cheat on virtual real estate exams.
The report said one glaring lack of enforcement occurs after RECO inspectors discover a brokerage is violating rules. The regulator rarely follows up "to confirm that the brokerage has addressed the violations," the report said.
The report also noted that RECO does not have a process to inspect whether real estate professionals are complying with anti-money-laundering laws.
"It is probable that money laundering is occurring undetected in Ontario's real estate market," Ms. Lysyk said in a press release accompanying the report.
Realtors and brokers are required to report suspicious and large cash transactions to the Financial Transactions and Reports Analysis Centre of Canada (FINTRAC), which monitors money laundering.
But over the past five years, when more than one million Ontario properties worth $760-billion were sold, hardly any transactions were reported to FINTRAC. The federal agency received no reports of large cash transactions from 2017 to 2020. Only last year, which was a record period for home sales, FINTRAC received 18 reports of large cash transactions, according to the Auditor-General.
The report recommended that RECO work with FINTRAC to share information. It also recommended that RECO update its procedures to ensure that brokerages' reporting obligations are properly reviewed.
RECO said it had already begun to "explore opportunities" to share information and collaborate with FINTRAC.
Over all, the Auditor-General had 25 recommendations for RECO and the Ministry of Public and Business Service Delivery, which oversees the regulator. In the report, both RECO and the ministry said some of the recommendations would be addressed next year when the province's new real estate rules go into effect.
That law includes a purported change to an opaque real estate sales tactic known as blind bidding, where competing buyers in a multiple-bid situation do not know what others are offering to pay for a home.
During the pandemic real estate boom, blind bidding was heavily criticized for contributing to the spike in home prices when properties sold for hundreds of thousands of dollars over the listed price.
The real estate industry has repeatedly defended the practice as giving homeowners choice. The new law, which comes into effect in April, includes a provision that will allow the homeowner to disclose the competing offers. However, homeowners are already allowed to sell their homes via an open auction.
The Auditor-General report recommended that RECO work with its overseeing ministry to gather data on which sellers choose an auction process.
Real estate industry braces for foreign buyer ban
With financial markets roiling and house prices tumbling, investors in countries around the globe appear to have a diminished zeal for buying real estate outside of their own borders.
Even so, Canadian real estate mavens are brushing up on the temporary foreign buyers' ban, which is set to come into effect on Jan. 1.
John Zinati, lawyer with Zinati Kay Barristers and Solicitors, warns that fines of up to $10,000 may be coming to any industry player working with a foreign buyer.
"We're going to be the ones subject to the fine," says Mr. Zinati, including lawyers in that cohort – along with agents, brokers and developers.
Parliament passed the Prohibition on the Purchase of Residential Property by Non-Canadians Act earlier this year after the Trudeau government unveiled the plan in the 2022 federal budget.
The two-year ban applies to foreign corporations and individuals who are not citizens or permanent residents of Canada and includes direct and indirect purchases.
Mr. Zinati says many details are still unclear but the information provided so far suggests that people who knowingly assist in a contravention of the law may be subject to monetary penalties on conviction.
"For every transaction after January 1, we're going to be asking for proof" of Canadian citizenship or permanent resident status," Mr. Zinati says of his firm.
The rules allow some exemptions, Mr. Zinati adds. Refugees, students and an individual purchasing with a spouse or common-law partner who is not subject to the ban may be eligible, for example.
Buildings with more than three units are not covered by the ban.
One aspect Mr. Zinati is keenly watching for is more information on how the rules will be enforced and whether the final regulations will be less stringent than the government's original stance appeared to be.
"On the face of it, we could be subject to a fine, which is pretty aggressive," he says.
Mr. Zinati points out that the Federation of Ontario Law Associations has raised concerns with the legislation. Some lawyers also believe the law may be challenged on the grounds that property rights fall under provincial government jurisdiction.
Interestingly, a sales agreement signed in violation of the law won't be invalid, explains Mr. Zinati. The seller and the buyer would still be required to stick to the contract.
After that, the federal government would have the task of asking a court in the province where the property is located to order the property sold. The foreign buyer would not be allowed to profit from that sale.
Mr. Zinati says the process of enforcement would be so onerous, he wonders if the act will mostly serve as a deterrent.
"They may be relying on people in the industry to be afraid to do deals with foreign buyers."
Mr. Zinati adds that the regulations will not apply to agreements signed in the remaining weeks of 2022, even if the deal closes in 2023.
Mr. Zinati says purchases by foreign buyers who have no ties to this country are rare. Looking at his own firm, lawyers are aware of the occasions when they need to remit Ontario's foreign buyers' tax on behalf of a buyer.
"That is not a very common instance."
Mr. Zinati also believes the new ban will have little impact because the market has fallen since the spring when the budget was announced.
"This came about when the market was hot," he says. "We have the not uncommon phenomenon – trying to calm a market that by all accounts is calming on its own."
Mr. Zinati adds that the Ontario government recently raised the province's foreign buyers' tax to 25 per cent from 20 per cent.
Clients have been calling to ask him why the tax is being raised if purchases by foreign buyers are banned. The two levels of government are not working in tandem, he points out.
The City of Toronto also plans to implement a vacant homes tax. The annual tax will be levied on unoccupied homes beginning in 2023.
All residential property owners will be required to submit a declaration of their property's occupancy status for the previous year.
For its part, the Canadian Real Estate Association (CREA) says the experience in British Columbia, which introduced a foreign buyers' tax in 2016 and a speculation and vacancy tax in 2018, suggests that such measures have a small and temporary effect on real estate markets, housing availability and affordability.
The effects are largely isolated to large, metropolitan markets, with no statistically significant impact in smaller communities, according to CREA.
CREA made several recommendations, including a suggestion that the ban include an exemption for buyers from the United States and Mexico in order to avoid a reciprocal response from Canada's trading partners.
The association is also watching for clarifications and definitions in the regulations when they are released. The legislation may be complicated, CREA cautions, so it is advising members to consult a lawyer for guidance and advice.
Simson Chu, real estate agent with Chestnut Park Real Estate Ltd., has not seen any signs of a rush to buy from overseas investors before the ban comes into effect on Jan. 1.
Mr. Chu adds that the ban is aimed at buyers who have no connection to Canada, and very few buyers land in that category.
Mr. Chu keeps an eye on the global real estate market, and he sees the slowdown permeating many economies as buyers wait for deals and further declines in prices.
At Capital Economics, chief global economist Jennifer McKeow, is forecasting widespread recessions next year, including shallow dips for Canada and the United States.
The economist notes that several countries are facing headwinds from tighter money policy and a move by banks to tighten their lending criteria.
"One consequence of this is that housing activity, which has already weakened, is set to deteriorate further and we anticipate declines in house prices across several major advanced economies," Ms. McKeown says in a note to clients.