Epic Games takes fight against Apple to EU antitrust regulators – Financial Post
Two companies have been locked in a legal dispute since August last year
Postmedia may earn an affiliate commission from purchases made through our links on this page.
Article content
BRUSSELS — Fortnite creator Epic Games has taken its fight against Apple to EU antitrust regulators after failing to make headway in a U.S. court in a dispute over the iPhone maker's payment system on its App Store and control over apps downloads.
The two companies have been locked in a legal dispute since August last year when the game maker tried to get around Apple's 30 per cent fee on some in-app purchases on the App Store by launching its own in-app payment system.
That prompted Apple to kick Epic's Fortnite game off the App Store and threaten to terminate an affiliated account that would have effectively blocked distribution of Unreal Engine, a software tool used by hundreds of app makers to create games.
Epic Games founder and CEO Tim Sweeney said Apple's control of its platform has tilted the level playing field.
"The 30 pr cent they charge as their app tax, they can make it 50 per cent or 90 per cent or 100 per cent. Under their theory of how these markets are structured, they have every right to do that," he told reporters.
Article content
"Epic is not asking any court or regulator to change this 30 per cent to some other number, only to restore competition on IOS," he said, referring to Apple's mobile operating system.
The company also accused Apple of barring rivals from launching their own gaming subscription service on its platform by preventing them from bundling several games together — when its own service, called Apple Arcade, does that.
Apple said its rules apply equally to all developers and that Epic had violated them.
"In ways a judge has described as deceptive and clandestine, Epic enabled a feature in its app, which was not reviewed or approved by Apple, and they did so with the express intent of violating the App Store guidelines that apply equally to every developer and protect customers," the company said in a statement.
"Their reckless behaviour made pawns of customers, and we look forward to making this clear to the European Commission," it said.
The Commission, which is investigating Apple's mobile payment system Apple Pay and the App Store, declined to comment on the complaint, saying it was aware of the concerns regarding Apple's App Store rules.
Epic Games has also complained to the U.K. Competition Appeal Tribunal and to the Australian watchdog, at the same time seeking damages. It has not asked the EU enforcers for damages.
© Thomson Reuters 2021
OnePlus teases March 8th announcement with a single photo – MobileSyrup
OnePlus has started drumming up hype for its next set of devices with an image and the promise of news coming on March 8th.
You can find the teaser image on the OnePlus website. The Verge notes that it's very similar to the iconic photo 'Earthrise' from the Apollo 8 mission.
That iconic photo was taken with a Hasselblad camera, which makes sense since some rumours point to the photography company partnering with OnePlus.
Stay tuned for March 8.https://t.co/mprr4v8UbS pic.twitter.com/CQSop6Fg85

— Pete Lau (@PeteLau) March 1, 2021
We've been expecting news from OnePlus in March, so it's nice to see that's still happening despite the ongoing COVID-19 pandemic.
Beyond the new camera module, rumours suggest that the company will use a new high-end display tech in the OnePlus 9 Pro.
Source: OnePlus Via: The Verge
Instagram Live Rooms allows four users to go live simultaneously – MobileSyrup
Instagram has announced its latest feature, 'Live Rooms.'
Previously, users could only go live with one other person at a time, but now the social media platform allows twice the number of users at once.
To get this feature to work, swipe left and select the Live camera option. Following that, add a title and then tap the Rooms icon to add guests. You can search for a guest to add or add one of the people who have requested to live with you.
The user who starts the room will be at the top of the screen after adding guests. Broadcasters (the ones who started the room) can add up to three guests at once or one by one. People blocked by any of the active users in the Live Room will not be able to join the Live. Live Rooms offer the ability to report and block comments and apply comment filters.
Instagram says that Live Rooms is launching globally soon.
It seems like Instagram is trying to compete against Clubhouse, a social audio app that allows more than 10 people to go live at once in a single room. Rooms can also have more than 8,000 people in them.
Instagram Live, however, requires its users to go on camera, which sets it apart from Clubhouse and Twitter's 'Spaces.'
Source: Instagram
Huawei AppGallery nearly doubles number of app distribution within a year – gizmochina
The Huawei AppGallery has seen great growth over the course of a year. The app ecosystem has achieved a new milestone, with its app distribution numbers nearly doubling within just 12 months.
For those unaware, the AppGallery is the Chinese tech giant's proprietary app store, which is the world's third largest at the moment. Currently, the platform has over 2.3 million registered developers. This is up by 77 percent from last year, along with a diverse global audience of more than 530 million active monthly users. Furthermore, the platform's app distribution reached 384.4 billion in 2020, which was more than last year by 174 billion. Notably, gaming was at the forefront of this explosive growth.
As of right now, AppGallery has over 500 percent more games available on the the app store compared to the platform last year. The AppGallery has also helped over 10,000 Chinese apps enter the global market, further diversifying its global userbase's app experience. Top performers in this regard include apps like Banggood, Pascal's Wager, and Rise of Kingdoms: Lost Crusade. Interestingly, this also highlights the company's efforst into bringing the "Global + Local" strategy to its platform.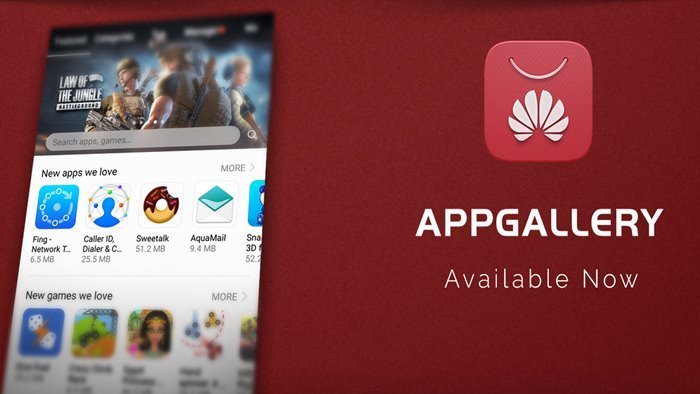 According to Zhang Zhe Director of Global Partnerships & Eco-Development Business Development at Huawei Consumer Business Group, "At the end of 2019, there were 25 countries around world which had over a million AppGallery users. That number has now grown to 42 and we continue to see strong growth across markets in Europe, Latin America, Asia Pacific, Middle East, and Africa. It's not just about quantity, and the fact that the number of apps integrated with HMS Core has more than doubled in one year shows that more developers are looking to Huawei's on-device capabilities to drive innovation and provide better and more unique user experiences."
RELATED:
[embedded content]
ALWAYS BE THE FIRST TO KNOW – FOLLOW US!