Google Pixel 7 and 7 Pro event: What to expect
In recent years, it has been impossible for Google to keep the details of its Pixel flagships under wraps until the official announcement. This year it's been different in the sense that Google decided to reveal the Pixel 7 and 7 Pro's designs back in May during Google I/O. Rather than try to keep secrets, Google instead opted to reveal some of the features itself.
This week, Google will be holding its annual hardware event where it will be unveiling confirming two new Pixel phones, a new Pixel Watch that integrates Wear OS deeper into Google-owned FitBit, and Google has confirmed that it will be announcing "additions to the Nest smart home portfolio".
Pixel 7 and Pixel 7 Pro
Google's first teaser of the Pixel 7 duo was during I/O back in May and it featured images of the new Pixels. In terms of design, they are similar to the Google Pixel 6 and 6 Pro, but feature slightly different camera bar, which will now be formed out of metal rather than the Pixel 6's glass visor approach.
Fast forward to last week, Google released new teasers that highlighted the designs of each of the Pixels 7 and 7 Pro. It features close up shots of the hardware that showed the texture of the different materials. Based on these teasers, we know that the Pixel 7 will have an aluminum build with an anodized finish, and the Pixel 7 Pro's finish will be shiny and glossy, but it's not confirmed whether it will be made from stainless steel or aluminum.
For the Pixel 7 Pro, we're expecting a less dramatic curve of the display's edges. The Pixel 6 Pro's curved edges were pronounced enough to make holding and using the phone a bit unconformable for prolonged periods.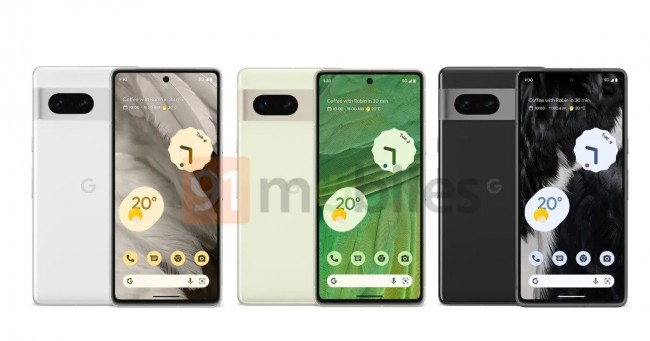 Google Pixel 7 in white, mint green and black
Pixel 7 Pro in Obsidian, Hazel and Snow
As per recent leaks, the Pixel 7 will have an almost identical identical spec sheet to the Pixel 6: a flat 6.3-inch OLED screen with FHD+ resolution and up to 90Hz refresh rate, and even the cameras will be unchanged – 50MP (GN1) main and 12MP (IMX381) ultrawide units. The front facing camera may see the update to the 11MP sensor we know from the Pixel 6 Pro.
The Pixel 7 is also expected to have a 4,700 mAh battery (marginally up from the 6's 4,614 mAh) with support for 30W charging.
We'll get to the new Tensor chip in a sec, but let's glance through the Pixel 7 Pro's rumored specs first.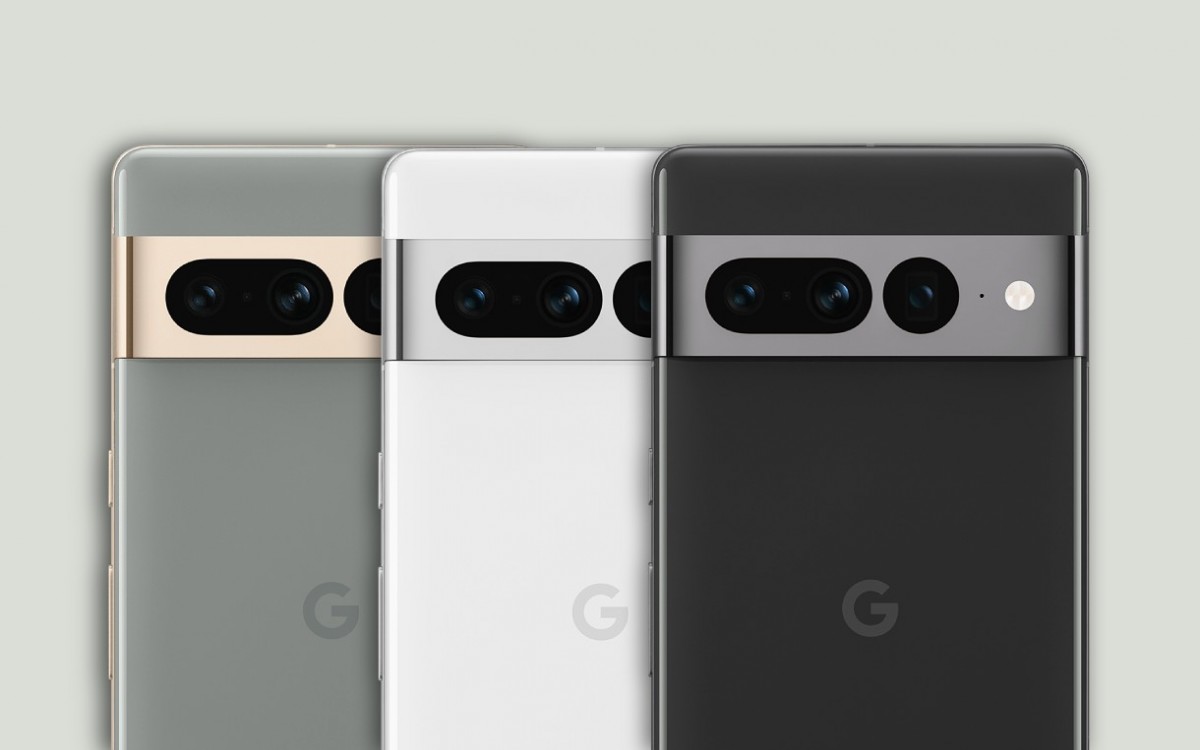 The Pixel 7 Pro's rumored spec sheet also includes most of the same stuff as the 6 Pro: a 6.7-inch LTPO OLED screen with QHD+ resolution and 120Hz refresh rate. It is also expected the 7 Pro will get a slightly updated selfie camera – the Samsung 3J1 sensor – one that would feature autofocus, though it would remain at 11MP resolution.
In the camera department, the Pixel 7 Pro will use the same 50MP JN1 main and 12MP ultrawide sensors, but the telephoto camera may be replaced to a Samsung GM1 module compared to the Sony IMX586 on the Pixel 6 Pro. A 5,000 mAh battery is expected to remain on the 7 Pro, now with support for 30W charging.
Tensor G2
The most major change on the new Pixels is going to be the Tensor G2 chip. The Pixels 6 and 6 Pro were plagued poor connectivity and battery life was not up to par with comparable flagships.
Given there's not too much different with the Pixels 7 and 7 Pro, the key upgrade here will be the Tensor G2 chipset. Rumors of the Tensor G2 say it could be built on the 4nm process (last year's Tensor was 5nm), which enabled higher clock speeds as hinted by early benchmarks of the chipset.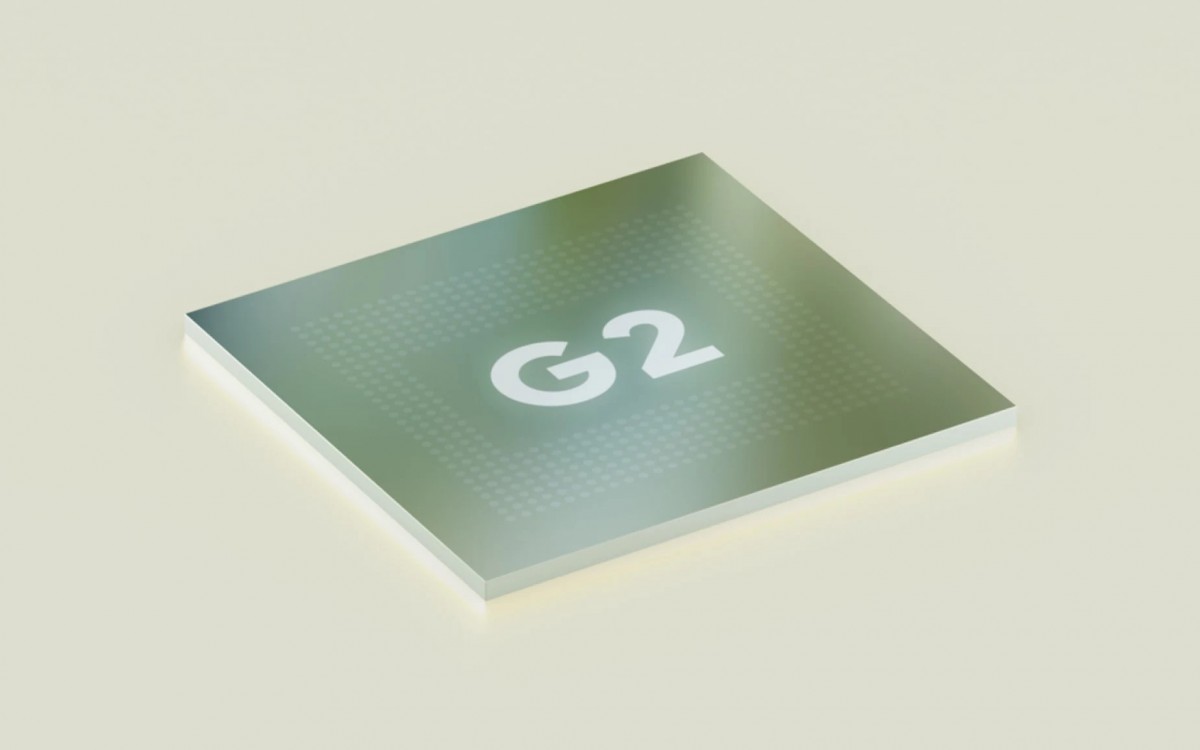 The same leak from last month revealed that the Tensor G2 could feature the same CPU configuration (2+2+4) as the Google Tensor though the two Cortex-X1 cores may see slight bumps in clock speed to 2.85GHz. Meanwhile, the Cortex-A76 cores could see clock speeds bump up to 2.35GHz. This reportedly translates to about a 10% bump in multi-core performance.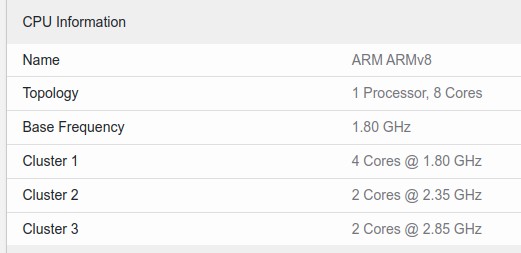 There's evidence that we may see a notable improvement in graphics performance and efficiency thanks to a new Mali-G710 that would replace the Mali-G78 MP20 of the original Tensor chip.
The new chipset may come with a new Samsung modem – the S5300 5G. This new modem may bring better battery life, performance, stability, and efficiency compared to the previous release.
Pixel Watch
Google's acquisition of FitBit a few years ago is finally going to be deeply integrated into Wear OS in the form of the Google Pixel Watch. Rumored for years, Google surprised us back in May during I/O when it confirmed that the Google's first-party Wear OS offering was finally coming.
Google most recently teased the design of its Pixel Watch in a short trailer, more closely showing the round watch design and the curved display cover glass. The Pixel Watch will have a rotating crown and a multi-function button above it. It will also use a proprietary quick-release fastener to switch out the Watch's bands.
[embedded content]
More recent renders of the Pixel Watch revealed bezels that may be thicker than initially teased back in May – a result of showing early renders when the hardware hasn't been finalized.
Early rumors of the Pixel Watch suggested it may be powered by an Exynos 9110 with a co-processor for efficient standby power draw. It was rumored to have 1.5 GB of RAM and 32GB of on-board storage. This is for the LTE-variant, by the way. Rumors have pointed to a 300 mAh battery – though it isn't certain whether that applies to a Wi-Fi + Bluetooth variant or an LTE variant, though 300 mAh for the latter does not seem like it would be enough.
Google Pixel Watch: That's it pic.twitter.com/jfeac8FkuJ

— SnoopyTech (@_snoopytech_) October 2, 2022
Whatever the case may be, it is expected Google may advertise the Pixel Watch to last "up to a day".
With Wear OS 3 smartwatches, the need for the Wear OS app will phase away. It will be up to each OEM to have its own companion app for new Wear OS smart watches and the Pixel Watch is expected to do the same. An unlock prompt back in June revealed that there will be a "Google Pixel Watch app".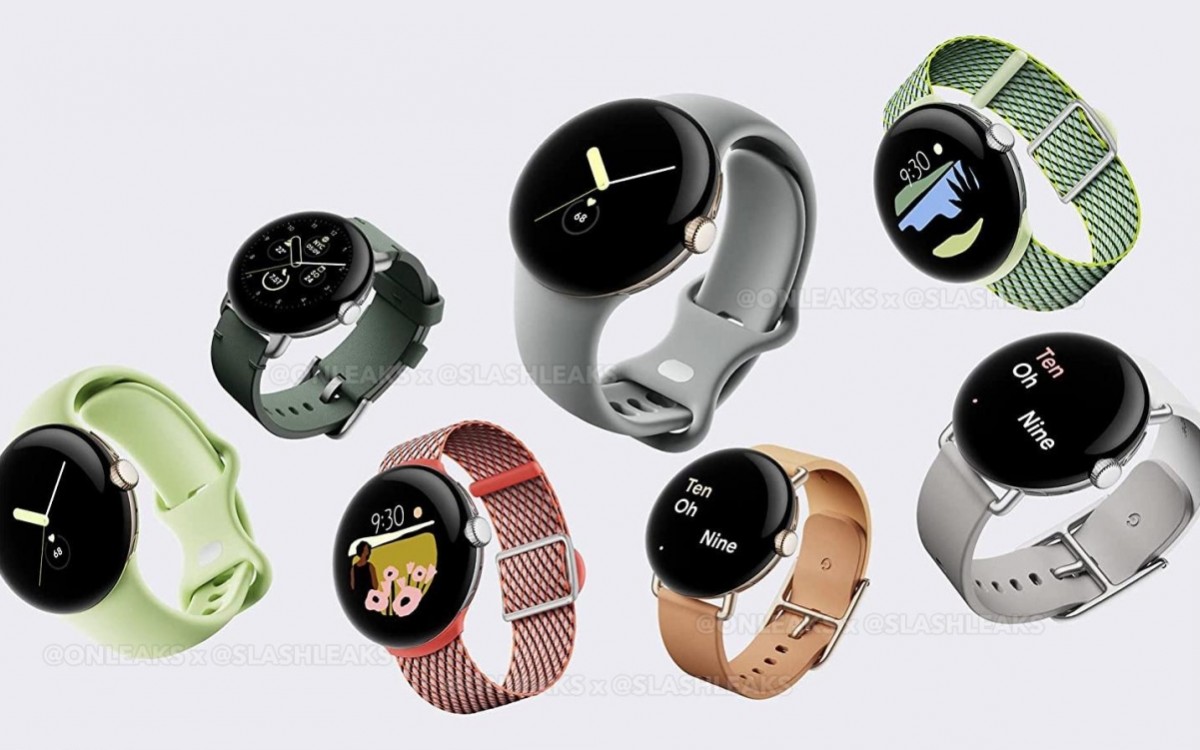 A more recent Pixel Watch leak showed many elements of the wearable's UI. In addition to native support for Google Maps and Wallet, every Pixel Watch is said to come with a free 6-month Fitbit Premium membership, and renders of the Pixel Watch show deep integration with Fitbit.
Pixel Watch will integrate with Google Photos to use as backgrounds for watch faces, it will have smart home controls, and an emergency SOS calling screen.
Google Pixel Watch
Google Pixel Watch UI
One early hardware leak of the Pixel Watch measured a 40mm body that was 14mm thick with a visible display that's 30mm in diameter (about 1.18 inches). It is still not known whether we'll see the Pixel Watch be available in more than one size.
A Google Pixel Watch was forgotten at a restaurant (photos by u/tagtech414)
Nest Home
Google has confirmed that it will be announcing additions to Nest Home at this event. We initially thought a 1080p version of the Chromecast with Google TV was going to be announced at the event, but the very same Google Chromecast HD with Google TV had a quiet launch last month.
Then, just two days before the launch event, Google announced the 2nd generation Wired Nest Doorbell and the Nest Wi-Fi Pro. It also outlined new changes that are coming to the Google Home app. Google didn't seem concerned about holding onto any of this news for the launch event.
Hello!🚪 In this thread, we'll announce some new products and updates that will make your connected home even more helpful.

(1/21) pic.twitter.com/D7ZjqsTFcX

— Made By Google (@madebygoogle) October 4, 2022
The last time Google released a new smart speaker was during its 2020 event when it launched the Google Nest Audio. Perhaps we can expect to see a refreshed Nest Home mini (currently on 2nd generation) as the last one launched in late 2019. Otherwise, the Nest Hub smart display was just refreshed last year, but the Nest Hub Max hasn't seen a new version since 2019.
Are the most recent announcements what Google was referring to, or is there something else that Google is holding out to announce on Thursday? We'll find out soon enough.
Pricing and availability
Rumors suggested that the Pixel 7 and 7 Pro may carry the same starting prices as their predecessors in the US. The Pixel 7 could start at $599 while the Pixel 7 Pro may start at $899. European customers may see a €649 starting price for the Pixel 7.
The Google Pixel 7 and 7 Pro will go on pre-sale on the same day as the launch event this week (October 6), though the time isn't specified.
As for the Pixel Watch, the most recent rumor sees European pricing for the Wi-Fi + Bluetooth model to be set to £339 in the UK and €379 in the EU. There's word of an LTE-enabled model as well, said to cost €419.
Although there's no word on US pricing just yet, previous leaks and recent leaks of the EU's pricing lets us speculate we may see a $299 starting price on the Pixel Watch. This is also considering the leak about a $399 LTE-enabled Pixel Watch.
Overwatch 2: Sojourn the Main Target of Nerfs in Season 2 Update – IGN
Blizzard Entertainment has revealed what we can expect from Season 2 of Overwatch 2, including balancing updates, limited-time events, skins, and more ahead of its December 6 launch date.
Alongside the introduction of the new Omnic revolutionary tank hero Ramattra and the winding Shambali Monastery Escort map, Season 2 is also bringing some important balancing changes, according to Blizzard Entertainment's official blog post.
Most significantly, Blizzard Entertainment has moved to nerf the damage hero Sojourn, who according to a blog post on the company's website has been dominating the high-skill competitive scene in recent weeks, while "remaining a challenge for players without the same mechanical skills".
Overwatch 2: All 35 Heroes at Launch
To address the issue, the developers announced that they would be "focussing on the lethality of her Rail Gun at distance for Season 2". This has been done to encourage players of all skills to use Sojurn's mobility and her power slide to "close the distance for more devastating right-clicks".
Doomfist — another tank — will also receive significant balancing tweaks to better reflect "his role as the team's front line". Ana, Bastion, Junker Queen, Kiriko, Mercy, and Symmetra will also be tweaked when the new season goes live on December 6, though Blizzard Entertainment has yet to reveal exactly how.
Next month's launch will also bring a new map pool to Overwatch 2. Rialto and Blizzard World will be entering rotation alongside the new map Shambali Monastery. Oasis and Nepal will also be appearing "at different times of day", while Hollywood and Watchpoint: Gibraltar will be rotated out.
Blizzard revealed details for the Greek mythology themed Season 2 Battle Pass. Progression rewards for the premium pass will include a Poseidon skin for Ramattra and a Hades costume for Pharah. The "pinnacle reward" for the pass is a Mythic Zeus skin for Junker Queen, which comes with "new customizations, weapon models, voice lines, and special effects".
Season 2 is also set to bring three special events to the game. Winter Wonderland will run from December 13 – January 4, while the Lunar New Year event will start on January 17 and end on February 1.
Special skins will be up for grabs during each event, including "Epic Ice Queen Brigitte, Legendary Winged Victory Mercy, and Legendary Kkachi Echo."
Sandwiched between these seasonal celebrations is the Battle for Olympus event, which will be around for a limited time from January 5 – 19. During this period players will be able to earn skins as they engage in a new game mode which will see certain heroes "imbued with awesome god-like powers".
Finally, Season 2 will feature catch up challenges that will allow players to unlock heroes, including Kiriko from Season 1. To stay up to date and find out how to get the most out of your hero, be sure to check out more of IGN's coverage of Overwatch 2.
Anthony is a freelance contributor covering science and video gaming news for IGN. He has over eight years experience of covering breaking developments in multiple scientific fields and absolutely no time for your shenanigans. Follow him on Twitter @BeardConGamer
Xiaomi 13 Pro camera detailed with a 1-inch main sensor, floating telephoto lens
The Xiaomi 13 series is arriving tomorrow, and today the company revealed some key features of the camera on the Pro member. According to the released teasers, the main shooter will have a 50 MP 1" Sony IMX989 sensor, while the telephoto camera will have 75mm equivalent, which is 3x magnification.
Xiaomi revealed how the new "floating" telephoto lens would work in a 20-second video – it is moving the elements closer to achieve infinite focus and take pictures of far objects; when it needs to take close-ups (up to 10 cm), the elements are moving away. The camera is developed with know-how from Leica, which once again is having its branding on the back of the phone.
The Xiaomi 13 Pro also appeared in a leaked hands-on video, revealing the camera design and some specs like MIUI 14 on top of Android 13, 8/128 GB memory variant and a Qualcomm chipset with 3.19 GHz CPU, which is unsurprisingly the Snapdragon 8 Gen 2.
We also got some punchy camera samples, but since they were posted on social media, they have been heavily compressed.
Camera samples at 3x zoom
Camera samples from up close
Camera samples of main 50 MP shooter
The Xiaomi 13 series is bringing LPDDR5X RAM and UFS 4.0 storage for extra snappy performance. We expect a Xiaomi 13 and a Xiaomi 13 Pro at the December 1 event, as well as announcements of a Xiaomi Watch S2 wearable and the MIUI 14 interface.
Overwatch 2 season 2: New game modes, holiday skins revealed
Overwatch 2's second season and new tank hero Ramattra arrive on Dec. 6, and a new trailer for the free-to-play game's new content shows what else players can expect in season 2. That includes a new Zeus-themed mythic skin for Junker Queen, Greek mythology-inspired skins for other heroes, a new Escort map, and the return of two classic Overwatch holiday events.
Season 2 of Overwatch 2 will also include a new limited-time event called Battle for Olympus, which runs Jan. 5-19, 2023. The trailer doesn't offer much in the way of specifics, but it does appear to take place on the game's Ilios map and includes Junker Queen calling down team-wiping lightning strikes. The Greek gods theme for the game's second battle pass appears to include new skins for Roadhog (Cyclops), Ramattra (Poseidon), Lúcio (Hermes), Widowmaker (Medusa), Reinhardt (Minotaur), and Pharah (Hades). Junker Queen's new mythic skin will likely be the end-of-battle-pass reward, similar to Genji's Cyber Demon skin from season 1.
A closer look at Overwatch 2's season 2 skins, some of which will be available through the battle pass, others through the in-game store, are in the gallery below:
Elsewhere in the trailer, we get a peek at new holiday cosmetics for Bastion, who appears to be getting a gingerbread house-inspired skin for Winter Wonderland 2022 (which runs Dec. 13 to Jan. 4), and Mei, who is getting a rabbit-themed skin for Lunar New Year 2023 (which runs Jan. 17 to Feb. 6).
But the bigger gameplay additions come in the form of Ramattra, who will be included as part of season 2's battle pass, and a new Escort map, Shambali, set in the Himalayan peaks.
Overwatch executive producer Jared Neuss said earlier this month that, in response to season 1 of Overwatch 2, Blizzard wants players "to feel more rewarded" for playing the game in future seasons. Neuss hinted at more free skins that can be earned by playing events — like Battle for Olympus — and by watching streamers on Twitch.
Overwatch 2 is available now on Nintendo Switch, PlayStation 4, PlayStation 5, Windows PC, Xbox One, and Xbox Series X.