Gurman: iPhone 14 Pro series to bring AOD functionality – GSMArena.com news – GSMArena.com
In his latest Bloomberg newsletter report, Mark Gurman talks about iPhone 14 Pro series gaining Always-on display (AOD) functionality, iOS 16's major new features and other announcements set to appear at WWDC 2022 on June 6.
The big headline is the long-rumored AOD functionality which will likely be exclusive to the iPhone 14 Pro and Pro Max and their LTPO AMOLED displays. These panels can dial back the refresh rate on the lock screen in a bid to save up battery power while displaying AOD information like time, date and notifications. Apple already offers AOD on its Apple Watches so it makes sense that the feature is finally coming to iPhones. It remains to be seen if the iPhone 13 Pro and 13 Pro Max which also have LTPO panels will get the AOD feature when iOS 16 comes out or if it will be exclusive to the new 14 Pro series.
In related news, iOS 16 is expected to bring new lock screen wallpapers with "widget-like features" as well as improvements to audio messages in iMessage. Apple Health is said to gain new features available on both iPhone and Apple Watch. On the tablet side, iPadOS is speculated to bring a new multitasking UI with better windowing support. Apple is also planning a big overhaul for watchOS which will gain new navigation options as well as more watch faces and a low-power mode.
The upcoming macOS version update is said to bring plenty of app redesigns and a new system preferences menu inspired by its iOS counterpart. Apple's tvOS should get more smart home features. Gurman says it's unlikely that we'll see any hardware announcements at the event, though he is not completely ruling out a new redesigned MacBook Air with M2 chipset.
Apple's new MacBook has a potentially fatal flaw – Creative Bloq
Looking to buy a 13-inch MacBook Pro? Well, with Apple, we've all got used to the idea that the latest model is the best. And so the 13-inch MacBook Pro with M2 (2022), which launched on 17 June, is surely a slam-dunk?
After all, it's got the latest M2 processor, which Apple says a 40% performance increase over the M1 chip in its predecessor, the MacBook Pro 13-inch (M1, 2020). As well as the promised speed boost, it means better battery life, at up to 20 hours. And best of all, the new version has launched at the same price as the earlier model, so you're not even paying extra (if that's still too much for you, keep an eye on our Prime Day Apple deals hubs for any bargains).
Admittedly, nobody has really got too excited by this new MacBook Pro, because ultimately, not that much has changed: it still has the same overall design, the same Touch Bar, the same 720p webcam. But at the same time, the consensus was that this was a marked improvement over the old model. Until, that is, a couple of YouTubers spotted something Apple had been keeping to themselves.
Slower SSD
The problem is that, while the M2 processor is indeed faster than the older M1 chip, there's something else inside the laptop that's slowing things down: the SSD (solid state drive), which stores persistent data on solid-state flash memory.
Well, it turns out that in the base (256GB) model of the 13-inch MacBook Pro with M2, the SSD only has a single NAND flash storage chip, while the older model had two. This wasn't publicised by Apple, and nobody noticed until recently because reviewers are not in the habit of taking the backs off laptops (the PR companies that loan them tend to want them back in one piece!)
The SSD issue came to light, though, after YouTuber Max Yuryev tested the base version (256GB) using Blackmagic's Disk Speed Test app (opens in new tab). He found that the SSD's read speeds are around 50% slower, and the write speeds are around 30% slower, when compared with the previous model. (Watch the video below).
Yuryev's results were as follows:
13-inch MacBook Pro (M1/256GB) Read Speed: 2,900
13-inch MacBook Pro (M2/256GB) Read Speed: 1,446
13-inch MacBook Pro (M1/256GB) Write Speed: 2,215
13-inch MacBook Pro (M2/256GB) Write Speed: 1,463
Another YouTube channel, Created Tech, came to similar conclusions:
A slower SSD is obviously an issue for anyone regularly transferring large files, such as graphic designers, motion designers, animators, VFX artists and other creative professionals. With 4K now the norm, and increasingly giving way to 8K and even higher resolutions, the amount of time it takes to move a file is really going to make an impact on your productivity.
But that's not all. SSDs aren't just used for file storage, but also double up as virtual RAM when your existing RAM is maxed out. And that tends to happen when you're running resource-intensive software, which is something many creative professionals do on a regular basis.
Should you buy it?
So what does this all mean for consumers? Well, to put it simply, if you buy the base model of the 13-inch MacBook Pro with M2 (2022), and use it to run Photoshop, After Effects, Premiere Pro, 3DS Max, Maya or similar tools, you may well find the performance is actually slower than the 2020 M1 model.
The same problem doesn't appear to occur on the 512GB model, but that's a lot more expensive. So overall, if you deal with a lot of large files and use resource-intensive creative software, we'd recommend giving the 13-inch MacBook Pro with M2 a swerve, and stick with one of the existing models. (Our guides to the best MacBooks in general, and the best MacBooks for video editing can make you help that choice.)
Either that, or wait for the new MacBook Air 2022, which sounds like it'll be a lot more interesting.
Read more:
Xiaomi 12S Ultra will have 1-inch Sony IMX989 camera sensor – GSMArena.com news – GSMArena.com
Xiaomi will introduce the 12S series on July 4, and today it confirmed the trio of phones that will appear. We expect a small vanilla Xiaomi 12S, Xiaomi 12S Pro flagship and a Xiaomi 12S Ultra camera beast.
The company revealed the latter will have a completely new 1" camera sensor by Sony, called IMX989. However, rumors are the global market is not going to see them as Xiaomi intends to make the 12S lineup exclusive to China.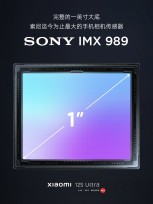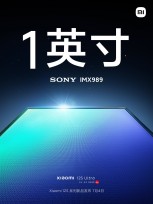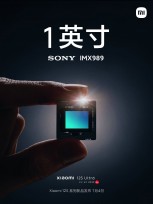 Xiaomi 12S Ultra will have 1-inch Sony IMX989 sensor
Xiaomi advertised the new IMX989 to be 1" from one corner to another but this is misleading information – it is a 1-inch type, similar to the Xperia Pro-I camera sensor.
The type designation refers to the diameter of the video camera tube needed to project an image that would cover the size of the sensor. The correlation isn't strict but the optical format or sensor type is roughly 1.5 times the actual diagonal of the sensor. 'Type' is often dropped for brevity and it's assumed from context, but in this particular case, we felt it needed to be put into words.
Then, we still don't know if Xiaomi will be using the entire sensor surface area. The Xperia PRO-I, for instance, had an optical system that only ever used the center of its 1-inch type sensor. This requires a much smaller lens while still providing the benefits of the large pixels but technically, the sensor is not fully utilized.
We are not sure if Xiaomi would decide to go that way but it's certainly something to keep an eye of.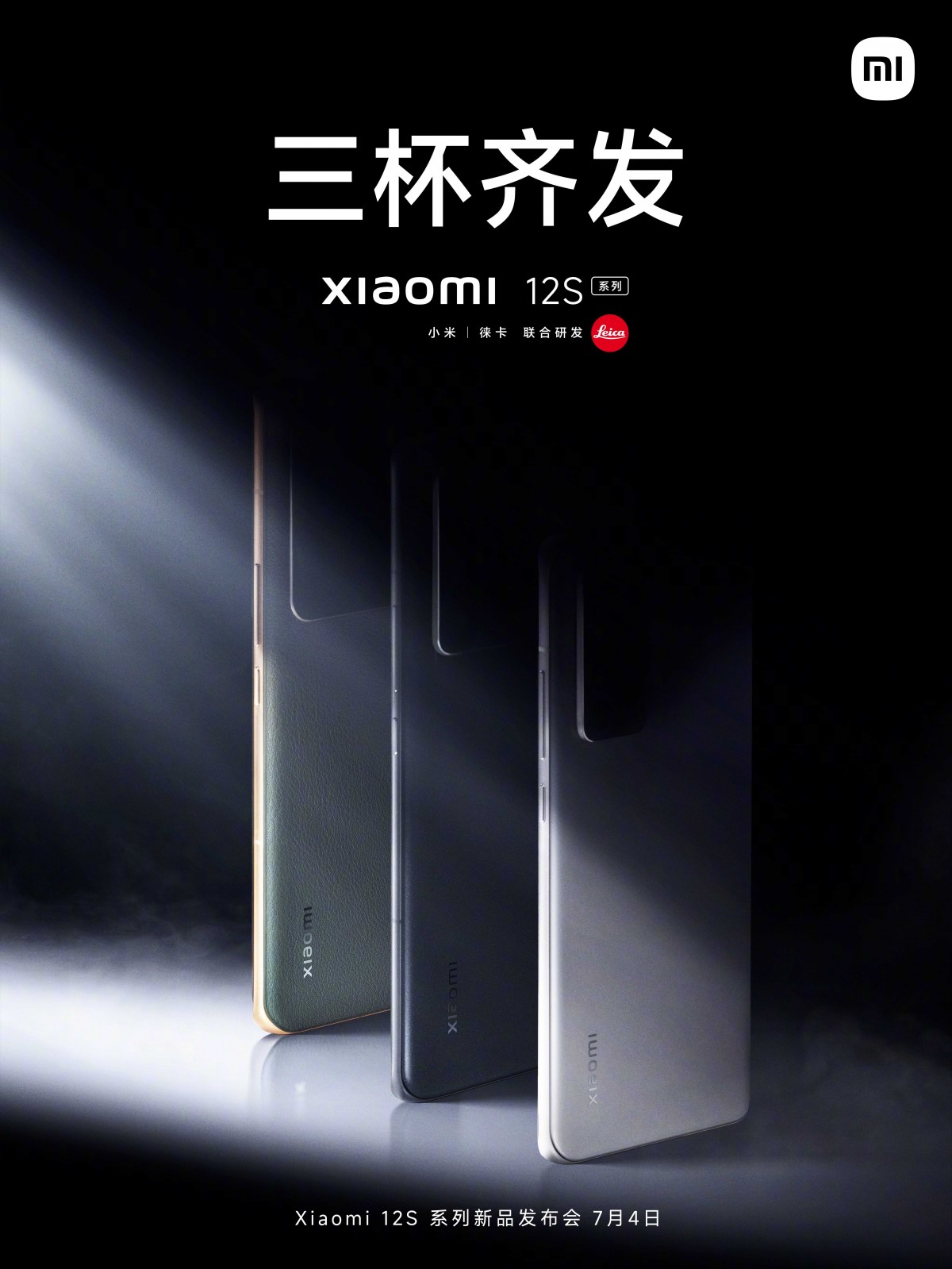 Xiaomi 12S trio
In the meantime, specs of the vanilla Xiaomi 12S suggest a small 6.28" AMOLED screen with a 120 Hz refresh rate. It will have two RAM and two storage options – 8/12 GB and 128/256 GB, respectively. The rear camera ensemble will be 50 MP main + 13 MP ultra-wide-angle + 5 MP macro, while the front-facing shooter is said to be 32 MP.
All these specs seem the same as the Xiaomi 12 – the difference will be the new Snapdragon 8+ Gen 1 chipset while the cameras will receive the Leica treatment.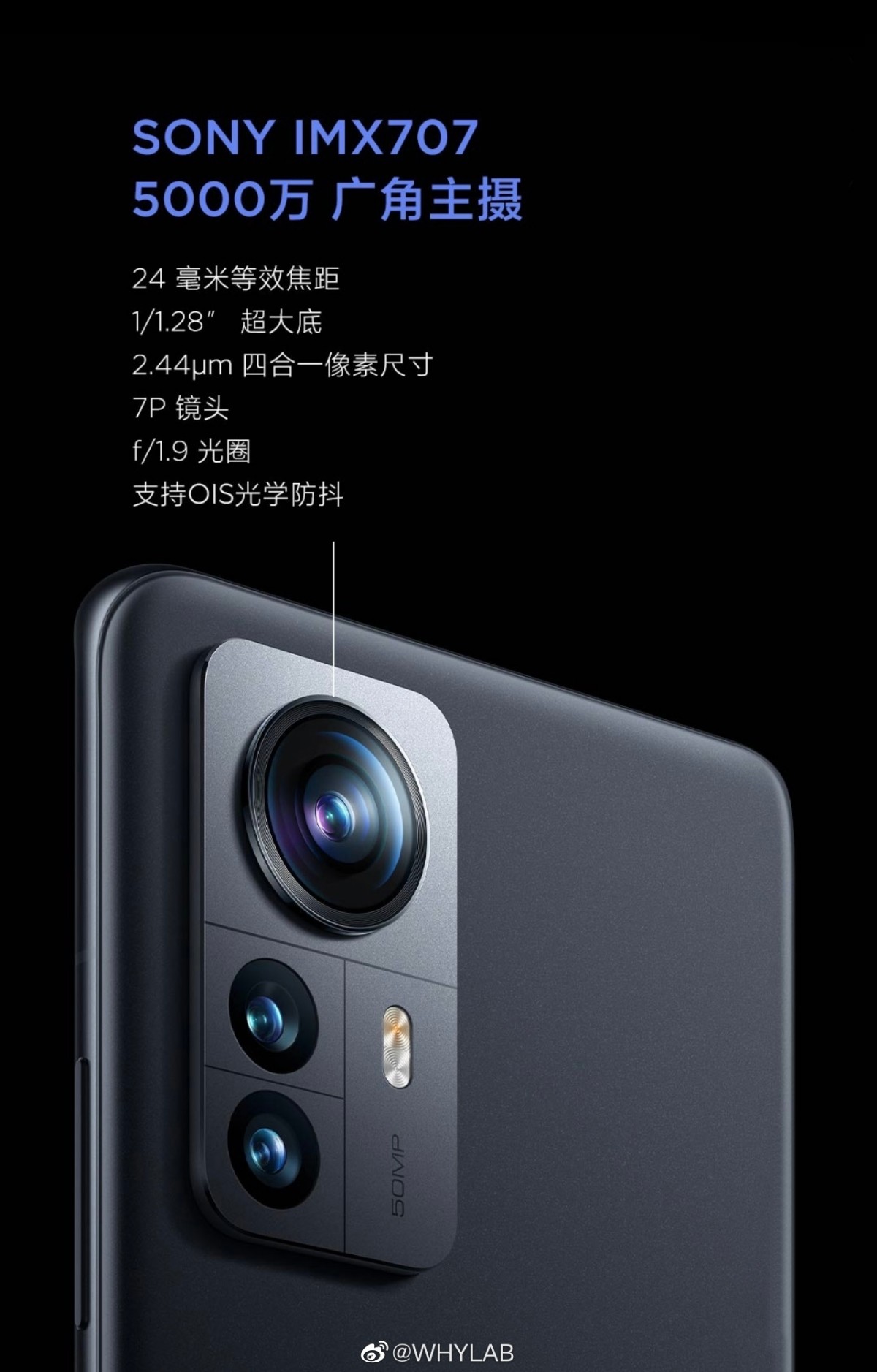 Xiaomi 12S Pro leaked image
Xiaomi set up a landing page on JD.com, a popular Chinese retailer, for the trio of smartphones. At the time of writing this article, each 12S smartphone has over 200,000 reservations, which are a testament for the massive interest from potential customers.
Source 1 • Source 2 (both in Chinese) | Via 1 • Via 2
Sony looks beyond the PlayStation 5 with its own brand of PC gaming gear – CNBC
Sony's new PC gear will help it expand its reach in gaming beyond PlayStation.
Sony
Sony is launching its own range of gaming-focused computer monitors and headsets, hoping to tap into the lucrative high-end PC gaming market as it looks beyond its main PlayStation console brand.
Called Inzone, Sony's PC gaming lineup features two monitors. The Inzone M9 monitor is the priciest of the pair, retailing at $900. It features a 27-inch display with 4K resolution and a 144Hz refresh rate — meaning a smoother picture. A less expensive model, the $530 Inzone M3, has a higher refresh rate but lower resolution.
The Inzone M9 will be available this summer, while the Inzone M3 won't be released until winter.
As for headsets, Sony said it will release three in total: The Inzone H9 ($300), Inzone H7 ($230) and Inzone H3 ($100). They're currently available for pre-orders, though Sony hasn't yet provided a release date.
The priciest of the three, the Inzone H9, is wireless and features noise canceling technology as well as an "ambient sound" mode that picks up on sounds in your surroundings. The Inzone H7 is cheaper and lacks noise canceling, but it comes with more battery life — up to 40 hours, versus 32 hours with the Inzone H9. The Inzone H3, meanwhile, has to be plugged into your computer with a cable.
The move pits Sony against established players in the PC gaming hardware space, including Lenovo, ASUS and Razer.
It also gives the company a way of expanding its video game business beyond its PlayStation console gaming division. Sony said it wants to take advantage of growth in the esports space.
"The market has been expanding with a higher interest in gaming with the spread of e-sports tournaments and the advancement of gaming entertainment," said Yukihiro Kitajima, head of game business at Sony.
"With Sony's strong history of high-end audio and visual technology products, we believe this new line will offer even more options for those looking to upgrade their current gaming systems."
Sony continues to face fierce competition from longtime rival Microsoft, which has adopted a strategy of making aggressive acquisitions to build out its reach in an industry that's set to be worth almost $200 billion in 2022, according to forecasters Newzoo.
Both companies are betting big on a buzzy concept in tech known as the "metaverse," which involves vast immersive digital worlds where people can work or find entertainment. Earlier this year, Sony revealed a new virtual reality headset called PlayStation VR2.