How to make your retirement savings go farther and last longer – MoneySense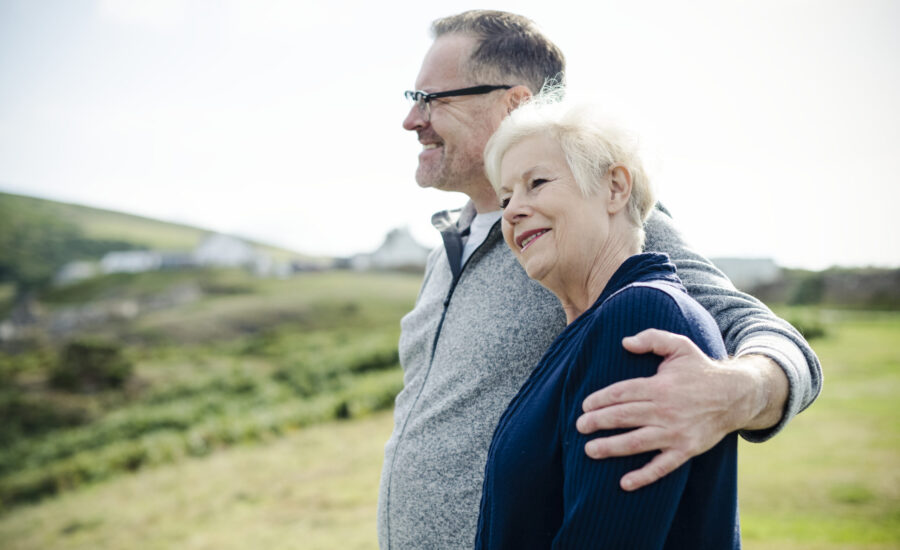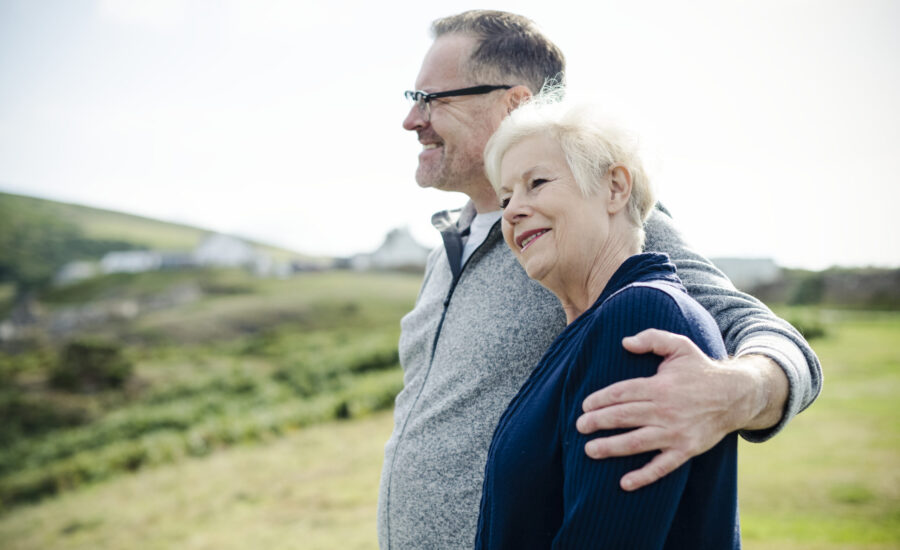 If you are like most Canadians, the investment choices you make during your working years may have a significant impact on your retirement. But the importance of smart investing doesn't end when you retire. In fact, post-retirement investing can have an even larger impact on your retirement well-being. There are two reasons why.
First, retirements are much longer now. Many Canadians are living well into their late 80s and 90s. At the same time, many are retiring, semi-retiring or switching to less remunerative pursuits earlier. So, those leaving full time work at age 60 or 65 must consider the potential for a retirement of 30 years or more. As a result, many will be investing for a longer time period after their retirement date than during their working years.
Second, there is more money at stake. Hopefully your nest egg will grow as you approach retirement (assuming decent market conditions). Also, at some point you may receive a large cash infusion from an inheritance, from downsizing your residence, or selling a business. Or perhaps you have an employer RRSP or other plan that may be switched at retirement to a personal RRSP, LIRA or other registered account that you manage.
Given increased longevity and relatively large portfolios, a modest increase in your investment rate of return during retirement can have a meaningful impact on financial well-being. If you are among the millions of Canadians who invest through mutual funds, your greatest opportunity to increase returns may be to reduce your costs. Consider the following simple example.
When they retire at age 60, Nicole and Michael will have accumulated a combined $1 million in their RRSPs, which are invested in balanced mutual funds. They plan to withdraw $67,000 from their RRSPs annually. Let's assume the mutual funds will produce an average return of 6% before charges of 2.25%, thereby providing a net annual return of 3.75%. At this rate, the RRSP will last until Nicole and Michael are age 83.
If they were to switch to lower cost index ETFs, whether through the same advisor or a new one, and generate the same average 6% return before total charges of 1.25%, their net annual return would be 4.75%. This 1% extra net return would enable the couple to continue drawing $67,000 for an additional four years to age 87.
Alternatively, if Nicole and Michael were to switch to DIY investing and buy balanced ETFs which produce the same average 6% return before charges of 0.25%, their net annual return would be 5.75% giving them a total of 12 additional years of $67,000 withdrawals to age 95. In total, a 2% reduction in costs would produce about $800,000 in added lifetime income assuming the same pre-fee return.
How long will your nest egg last?
Assume a $1 million nest egg invested at age 60, earning 6% before fees with annual withdrawals of $67,000

How can you determine whether you should reduce your investment costs in order to make your nest egg last longer? First, take some time to improve your knowledge of investment basics. The industry portrays investing as mysterious and complex, but it can be quite simple. Don't be intimidated. You might even enjoy the learning experience and the increased confidence that comes with it! There are some great online sources like OSC's Get Smarter About Money, BCSC's InvestRight and this publication, as well as some excellent books focused on lower cost investing (one of my favourites is John Bogle's Little Book of Common Sense Investing).
Alberta launches program to attract petrochemical investment – Western Standard
The UCP has announced a massive new incentive programs with the hope of attracting petrochemical companies to Alberta.
But the Canadian Taxpayers Federation is slamming the plan, in part, because of its lack of a cap.
The province claims the Alberta Petrochemicals Incentive Program (APIP) will help attract billions in petrochemical project investments and continue to diversify the province's economy while drawing directly on our abundant reserves of natural gas.
"The goal is to aggressively compete with several jurisdictions across Asia, the Middle East, and those in the Gulf of Mexico in the United States, many of which also offer similar incentives for petrochemical manufacturers, to become a global destination for petrochemical investment," the province said in Friday release.
"According to Alberta's Industrial Heartland Association, there is an opportunity to grow Alberta's petrochemical sector by more than $30 billion by 2030, resulting in more than 90,000 direct and indirect jobs over the construction and operations of new facilities, and more than $10 billion in revenue for the Government of Alberta from corporate and personal income taxes."
APIP offers a direct financial incentive on new petrochemical or fertilizer facilities, or on expansions to existing ones.
Once a project is up and running, companies that have successfully applied will receive grants worth 12 per cent of their eligible capital costs.
The grant will be issued in the final step in the process, ensuring that only projects already built and employing Albertans receive funds, said the release
Prior to the grant, companies will need to show their project meets the program requirements by detailing the scope and expected cost of the project.
The application window for small projects (between $50 million and $150 million in capital costs) will be open for five years. Applications for larger projects will be open for 10 years.
Projects eligible for the program must have a minimum $50 million in capital investment, consume natural gas, natural gas liquids or petrochemical intermediaries, create new and permanent jobs in Alberta and meet the federally set definition of a manufacturing and processing facility.
There is no cap to the program, but the government will report on expected costs each fiscal year, based on applications received and projects approved.
"Today we're adding another incentive to Alberta's already world-class opportunities for petrochemical development. On top of our existing petrochemical producers and all the companies that feed in and support them, we have a multi-generational supply of natural gas, an experienced workforce, and one of the lowest tax rates in North America. By launching this program, Alberta moves towards achieving the goal of becoming one of the most attractive investment opportunities for petrochemicals in the world.," said Dale Nally, Associate Minister of Natural Gas and Electricity.
The Canadian Taxpayers Federation is slamming the government for failing to put a cap on the program.
"Taxpayers shouldn't be forced to sign a blank cheque for the petrochemical industry," said Franco Terrazzano, the CTF's Alberta Director.
"It's bad enough that taxpayers are already paying for one bad petrochemical subsidy, but it's completely unacceptable for Premier Jason Kenney to let another petrochemical subsidy to be rolled out without a cap on taxpayer costs."
The APIP is in addition to the current Petrochemicals Diversification Program, which costs taxpayers $1.1 billion.
The CTF obtained a leaked briefing note produced by Treasury Board and Finance officials warning former finance minister Joe Ceci about the risks associated with subsidies for the petrochemical industry, which states: "the proposed incentive program cannot be justified on economic merit alone" and "there is no guarantee that the incentive program will actually lead to additional investment."
"Kenney deserves credit for lowering the business tax rate so job creators can invest more of their own money into their business, but the government is taking a wrong turn by adding another petrochemical corporate welfare program on to the backs of struggling taxpayers," said Terrazzano.
Dave Naylor is the News Editor of the Western Standard
dnaylor@westernstandardonline.com
TWITTER: Twitter.com/nobby7694
Grantham's 10 tips for investment success in both good & bad times – Economic Times
Famed value investor Jeremy Grantham says the best returns on investments do not come from taking biggest risks, but from buying cheapest assets.
He says the lesser an investor pays for a stream of earnings, the higher will be the chances of his return over time.
"You don't get rewarded for taking risk; you get rewarded for buying cheap assets. If the assets you bought got pushed up in price simply because they were risky, you are not going to be rewarded for taking the risk; you are going to be punished for it," he told investors in his quarterly letter.
Jeremy Grantham is a British investor and Co-founder and Chief Investment Strategist of Grantham Mayo Van Otterloo (GMO), a Boston-based asset management firm.
Grantham has a reputation for accurately predicting about three major market bubbles: Japan's asset-price bubble in 1989, the dot-com bubble in 2000, and the US mortgage crisis in 2008.
Grantham's investment strategy

Grantham's investment strategy is built on the idea of mean reversion. He makes his investment choices by looking for irrationally priced stocks.
He says financial assets can be too expensive or too cheap at any given moment, but will always go back to average. The worst thing investors can do is to get in or out of an investment for the simple fear of lagging behind their peers, says he.
Why individual investors are at an advantage

Grantham says the basic truth of investment is that investor behaviour is driven by career risk. He feels most investment managers fear taking bold calls and prefer going with the flow and doing what their peers are doing, because it is the safest option to survive in the investment industry.
Grantham says individual investors can take advantage of this practice of investment managers, as it creates herding and thus drive prices well above or below their fair values.
"The prime directive is first and last to keep your job. To do this, you must never, ever be wrong on your own. To prevent this calamity, professional investors pay ruthless attention to what other investors in general are doing. The great majority 'go with the flow', either completely or partially. This creates herding, or momentum, which drives prices far above or far below fair price," says he.
Giving the example of the Internet Bubble, he says companies that were suffering big losses and had no future were getting billion-dollar valuations and fund managers were buying them at excessive prices, just because they feared missing out or deviating from the performance of their peers.
10 lessons for individual investors
Grantham lists out 10 timeless investment lessons for individual investors setting out on dangerous investment voyages.
1. Believe in history: In investing, history tends to repeat itself and all investment challenges pass away in due course. Investors should try and survive the tough times and ignore vested interests of the industry who try to mislead them from time to time about the market, says Grantham.
"The market is gloriously inefficient and wanders far from fair price but eventually, after breaking your heart and your patience (and, for professionals, those of their clients too), it will go back to fair value. Your task is to survive until that happens," he says.
2. Don't be a lender or a borrower: If an investor plans to borrow capital for investment, it tends to interfere with their survival in the industry. The temptation to borrow has proven to be so seductive that individuals have shown themselves to be incapable of resisting it, as if it were a drug.
"Unleveraged portfolios cannot be stopped out, leveraged portfolios can. Leverage reduces patience, an investor's critical asset. It encourages financial aggressiveness, recklessness and greed. It increases your returns over and over until, suddenly, it ruins you. For individuals, it allows you to have today what you really can't afford until tomorrow," he says.
3. Don't put all of your treasure in one boat: It is best not to put all the capital into one investment, as several different investments give a portfolio resilience and the ability to withstand shocks. "Clearly, the more investments you have and the more different they are, the more likely you are to survive those critical periods when your big bets move against you," he says.
4. Be patient and focus on the long term: It is important for investors to have patience to exploit favourable market conditions. There will always be ups and downs in the market. So it is best to invest for the long term when a good investment opportunity arises. "Wait for the good cards. If you've waited and waited some more until finally a very cheap market appears, this will be your margin of safety. Now all you have to do is withstand the pain as the very good investment becomes exceptional. Individual stocks usually recover, entire markets always do. If you've followed the previous rules, you will outlast the bad news," he says.
5. Recognise your advantages over the professionals: Individual investors have a big advantage over professional managers as they don't have to report their results to anyone but themselves. Also, they don't have to match the market's return every year and don't have the fear of getting fired. Also, unlike a professional investment manager, individuals can afford to hold a temporary loser for a winning outcome in the long run which is a huge advantage for many reasons like minimising taxes and transaction costs.
"The individual is far better positioned to wait patiently for the right pitch while paying no regard to what others are doing, which is almost impossible for professionals," he says.
6. Try to contain natural optimism: Although optimism is often regarded as a positive survival characteristic in the investment world, it comes with a downside, especially for investors who don't like to hear the bad news. "In a real stock bubble like that of 2000, bearish news in the US was greeted like news of the bubonic plague; bearish professionals were fired just to avoid the dissonance of hearing the bear case, and this was an example where the better the case was made, the more unpleasantness it elicited," he says.
Investors should not be overly optimistic and learn to give importance to both the good and the bad news of the investment industry. One should be willing to hear bearish, bad news about the risks they have taken with their capital and make informed decisions about them.
7. On rare occasions, try hard to be brave: Professional investors have the ability and the skill to often spot bargains, but they can't and don't always act on it. This is due to the fact that professional investors don't want to risk lagging behind their peers and lose their jobs if they go wrong on an investment bet.
But Grantham feels individuals don't have that worry and they should trust their research if they find an investment that looks cheap even if it's likely to be out of favor for a while. "You can make bigger bets than professionals can when extreme opportunities present themselves because, for them, the biggest risk that comes from temporary setbacks – extreme loss of clients and business – does not exist for you. So, if the numbers tell you it's a real outlier of a mispriced market, grit your teeth and go for it," says he.
8. Resist the crowd, cherish numbers only: It is toughest for investors to resist the enthusiasm of a crowd. "Watching you neighbours get rich at the end of a bubble while you sit it out patiently is pure torture," he says. So, Grantham advises investors to do their own simple measurements of value, or find a reliable source and check their calculations from time to time.
He says investors should ignore especially the short-term news like the ebb and flow of economic and political news. "Stock values are based on their entire future value of dividends and earnings going out many decades into the future. Shorter-term economic dips have no appreciable long-term effect on individual companies let alone the broad asset classes that you should concentrate on. Leave those complexities to professionals, who will on average lose money trying to decipher them," he says.
9. In the end it's quite simple. Really: Investors should look to calculate estimates and forecasts of an attractive investment proposition by using simple methodology and shouldn't let any external factors affect their research. "These estimates are not about nuances or PhDs. They are about ignoring the crowd, working out simple ratios and being patient," he says.
10. This above all, to thine own self be true: To become successful, it is imperative for investors to know their limitations as well as their strengths and weaknesses. "If you can be patient and ignore the crowd, you will likely win. But to imagine you can, and to then adopt a flawed approach that allows you to be seduced or intimidated by the crowd into jumping in late or getting out early is to guarantee a pure disaster. You must know your pain and patience thresholds accurately and not play over your head," he says.
He also believes that if investors cannot resist temptations, then they should absolutely not manage their own money. People can either hire a manager who has those skills to manage their money efficiently or they can pick a sensible, globally diversified index of stocks and bonds for investment which they should never look at again until they retire, says he.
Grantham also feels that if individuals have patience, a decent pain threshold, an ability to withstand herd mentality, some basic college level education in math, and a reputation for common sense, then they can be successful in the investment world.
"In my opinion, you hold enough cards and will beat most professionals which is sadly, but realistically, a relatively modest hurdle and may even do very well indeed," he says.
(Disclaimer: This article is based on Jeremy Grantham's GMO Quarterly Letter).
Home Economics: Financial recovery worries, a warning on investment fees – BNN
Home Economics aims to help Canadians navigate their personal finances in the age of social distancing and beyond.
Bank of Canada sees low interest rates until 2023
During its latest policy decision this past week, the Bank of Canada reiterated its commitment to keep interest rates at historical lows over the next few years to support the country's economic recovery out of the COVID-19 pandemic. By the bank's forecast, rates will likely stay near-zero until 2023. "The Governing Council will hold the policy interest rate at the effective lower bound until economic slack is absorbed so that the two per cent inflation target is sustainably achieved," Bank of Canada Governor Tiff Macklem said Wednesday. Sustained low rates may be good news for those who need it, according to CTV's Chief Financial Commentator Pattie Lovett-Reid. However, she adds the temptation to borrow more could spell trouble for a nation already hampered by historic levels of household debt.
30% of Canadians fear they won't ever financially recover from COVID: Poll
About one-third of Canadians polled on behalf of FP Canada feel they won't ever recover financially from the pandemic. Those in their 40s and 50s may be in the worst financial position, according to the findings, which showed 36 per cent of that age group not believing they will recuperate. Meanwhile, the survey suggests the worst may be yet to come for Canadians between the ages of 18 and 34, over half of which have taken advantage of government programs such as the Canada Emergency Response Benefit (CERB). Half of younger Canadians polled said they've already borrowed money to make up for financial shortfalls as aid winds down.
Beware of falling into a fee trap when seeking investment advice
Market volatility and economic uncertainty caused by the COVID-19 pandemic have sent stressed-out investors flocking to advisors. A recent survey commissioned by Manulife Investment Management shows 63 per cent of respondents plan to seek investment advice in 2020 compared with half in 2019, and over half of Canadians want professional advice about retirement planning. While seeking help from a professional is a positive step, personal finance columnist Dale Jackson warns decisions driven by fear can lead investors into fee traps as many popular investment products – such as mutual funds – carry hefty fees that ultimately eat away at potential returns.
Many Canadians have no financial plan for when financial aid ends
Some Canadians who have relied on financial support from the government, or took advantage of deferral programs, are turning to alternative forms of aid as support measures wind down. But two-in-five surveyed by Credit Canada have no plan for when government aid runs out. One-in-10 respondents said they will turn to traditional forms of borrowing such as family loans or credit cards, and only two per cent will seek bankruptcy of credit counselling. The good news: almost half of respondents who were receiving financial assistance say they will no longer need it once aid programs have ended.
TIP JAR
"Canadians who plan to stay in their existing home for the long-term might consider a 10-year fixed rate, which is available at around three per cent and would guarantee their mortgage payment for an entire decade" – James Laird, co-founder, ratehub.ca