Join New Canadian Media's Mentorship Program!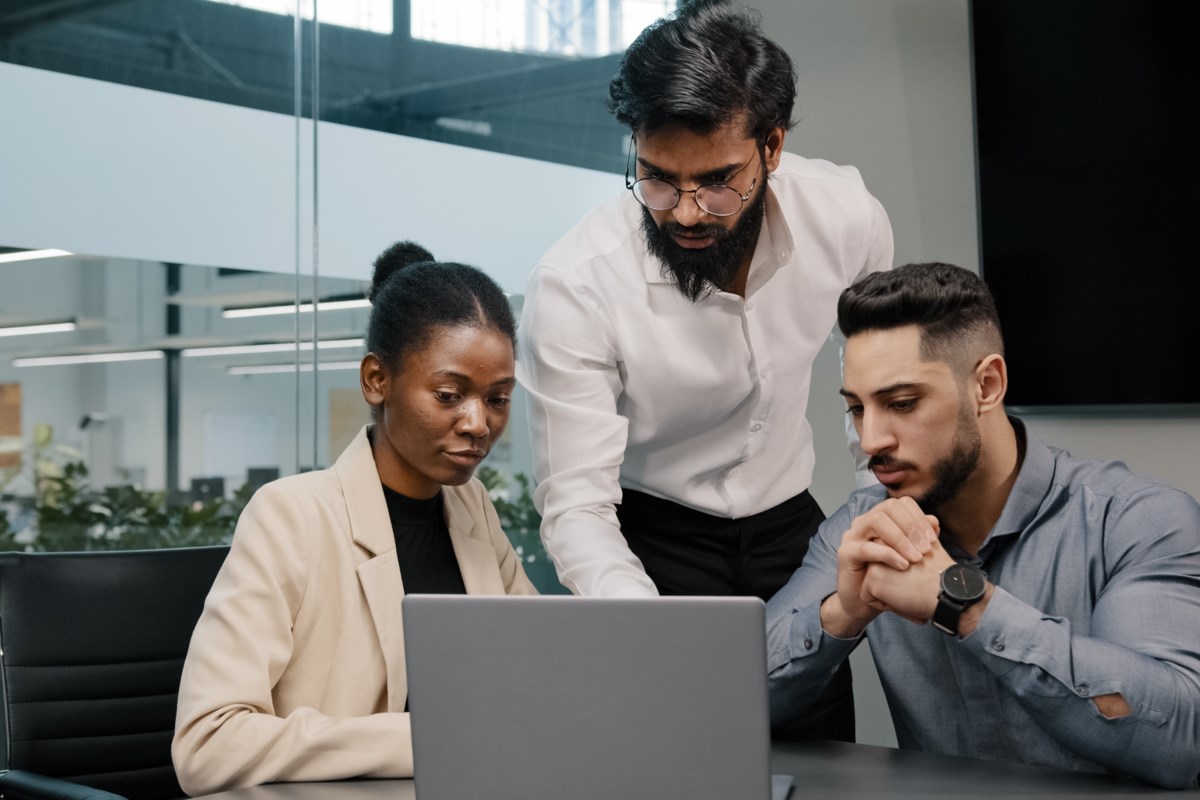 The New Canadian Media (NCM) mentoring program returns for another opportunity for writers to hone their skills with mentorship by a diverse array of established journalists. Participants will be matched with this year's roster of mentors to create stories that will live on the NCM website. NCM's mentorship program is the perfect opportunity for beginners and experienced writers alike.
Former mentee, Diary Marif, had this to say about the program:
"Two significant barriers for me writing for Canadian Media were language and Canadian Press style. My mentor, Fernando Arce, helped me a lot with restructuring paragraphs, grammar, researching for further information, and so on. Once my first piece was published, I was in seventh heaven.
NCM's support encouraged me to keep writing. Over several months, I have published 11 articles. I am on the right track but I am not perfect. I need to work hard on how to write good pitches, how to write an active piece and so on, to be better. I work with this team as a family because I am comfortable and they encourage me to continue writing."
Spaces for the mentorship program are limited. Apply now by sending an email to projects@newcanadianmedia.ca.
Top media outlets demand US end prosecution of Julian Assange
US charges against WikiLeaks founder threaten press freedom and set 'dangerous precedent', US and European media say.
The United States must end its prosecution of Julian Assange, top global media organizations have urged, saying the US indictment against the WikiLeaks founder threatens free expression and freedom of the press.
In an open letter on Monday, five leading media outlets denounced the US's prosecution against Assange, who is wanted on 18 counts, including a spying charge.
"This indictment sets a dangerous precedent and threatens to undermine America's First Amendment and the freedom of the press," wrote the editors and publishers of The New York Times, The Guardian, Le Monde, Der Spiegel and El Pais.
"Holding governments accountable is part of the core mission of a free press in a democracy."
The letter comes exactly 12 years after the media outlets published revelations gleaned from WikiLeaks's release of more than 250,000 confidential US military records and diplomatic cables, known as "Cablegate".
The material was leaked to WikiLeaks by then-US soldier Chelsea Manning and revealed the inner workings of Washington's diplomacy around the world.
The documents exposed "corruption, diplomatic scandals and spy affairs on an international scale", Monday's letter said.
"Twelve years after the publication of 'Cablegate', it is time for the US government to end its prosecution of Julian Assange for publishing secrets. Publishing is not a crime," the media outlets said.
The 2019 US justice department indictment accused Assange of causing "serious damage" to US national security with the leak, as well as putting US government sources in danger of physical harm or detention.
But Assange's supporters say he is being prosecuted for exposing US wrongdoing, including those committed during the wars in Afghanistan and Iraq.
He remains in custody in Britain pending a US extradition request to face trial and could face up to 175 years in prison in the US if found guilty. Assange is appealing against the British government's approval of his extradition.
Monday's letter noted that, when Barack Obama was president and Joe Biden his vice president, the US administration held off on indicting Assange, as journalists involved could have also had to face prosecution.
That changed under President Donald Trump, when the US justice department charged Assange under the 1917 Espionage Act, which the media outlets said "has never been used to prosecute a publisher or broadcaster".
The letter is the latest example of pressure on President Biden's administration to end Assange's prosecution.
Last year, leading human rights groups, including Amnesty International and the American Civil Liberties Union, called on Washington to drop the charges.
"The indictment of Mr Assange threatens press freedom because much of the conduct described in the indictment is conduct that journalists engage in routinely – and that they must engage in in order to do the work the public needs them to do," they wrote.
In July, Mexican President Andres Manuel Lopez Obrador also said he gave a letter to Biden in defence of Assange, while also renewing a previous offer of asylum to the WikiLeaks founder.
"I left a letter to the president about Assange, explaining that he did not commit any serious crime, did not cause anyone's death, did not violate any human rights, and that he exercised his freedom, and that arresting him would mean a permanent affront to freedom of expression," Lopez Obrador said.
Colombia's left-wing President Gustavo Petro said last week that he met with WikiLeaks spokespeople and planned to ask Biden not to charge a journalist "just for telling the truth".
Speaking Notes from media availability police investigation Condor Road, November 28, 2022 – Royal Canadian Mounted Police
Thank you for joining me here today. My name is Scott Sheppard and I am the Commanding Officer of the RCMP's "M" Division here in the Yukon.
I am here today to provide an update on Thursday's critical incident at Air North Cargo in Whitehorse, Yukon.
Given that this is an ongoing investigation with multiple agencies, including the Alberta Serious Incident Response Team, please recognize that there will likely be questions that I am not in a position to answer.
On November 24, 2022, at 12:37 p.m. (Yukon time), Yukon RCMP received a 911 call reporting that a male with gun was in the area of the Air North Cargo Office. This building is located approximately 2 km south of the Whitehorse International Airport passenger terminal. There were multiple Air North employees present during this incident.
Multiple members from Whitehorse Detachment and the Yukon RCMP Police Dog Service responded immediately. The individual was engaged by police and at approximately 12:50 p.m., there was a police-involved shooting. No employees, members of the public, or the RCMP were seriously physically injured.
Police officers immediately provided lifesaving first aid to the suspect on-scene who was then transported to the hospital by EMS. He was pronounced deceased at approximately 13:30 p.m.
At the request of the family, we will not be releasing the name of the deceased individual at this time.
What we can tell you about the deceased male is that he was a resident of Alberta and in the past had worked in the Yukon. The RCMP has been working with police in both Alberta and Saskatchewan to establish timelines and more detailed information about him and his movements leading up to this incident.
The male worked with several employers in the Territory. Part of his employment was with Air North. We are currently investigating his activities in the Yukon. He had limited interaction with the RCMP.
With regards to the immediate events leading up to this tragic incident, I must bear in mind the multiple on-going investigations that are underway. This consideration limits what I can share with you at this time.
Prior to the arrival of the police, the male with the gun, which we have now determined to be a non-prohibited and non-restricted long gun, gained access to the secured Air North compound. The matter of access to this area has been referred to Transport Canada.
The individual, who was known to the employees, threatened them with the gun. An altercation occurred, during which time coworkers were able to call 911 who immediately dispatched police.
Approximately six minutes later police arrived. At approximately 12:50 p.m. a police involved shooting occurred.
Officers immediately began emergency first aid. This was done by two RCMP officers who are specially trained as emergency police medics.
Yukon EMS transported the male to the hospital where he was pronounced deceased.
Through the Yukon Coroner's office, an autopsy has scheduled for November 30, 2022 in Abbotsford, B.C.
As this incident ended shortly after it began, there is no further risk to the public.
At the time of this incident, Whitehorse International Airport management and security confirmed that their operations had not been impacted and that the airport remained open. As in any event involving a secured airside location, Transport Canada was notified of the event by RCMP.
As to what took place at Air North Cargo, all of our available resources will continue ensuring public safety as we follow up on this investigation. We continue to provide policing services to Whitehorse and throughout the Yukon. Outside of the forensic assistance provided to us from Alberta RCMP, we have taken steps to ensure that we are adequately resourced from within the Division.
As is standard practice for incidents that involve serious injury or death to any person, the Alberta Serious Incident Response Team has been engaged by the Government of Yukon Department of Justice to investigate this police-involved shooting.
ASIRT arrived in Whitehorse Friday morning. Their mandate is to effectively, independently, and objectively investigate incidents involving police that have resulted in serious injury or death to any person as well as serious or sensitive allegations of police misconduct.
Yukon Victim Services were engaged to provide support to those directly affected by this incident, while Yukon RCMP employees are also being supported in their wellness.
Multiple scenes were forensically examined and have now been released.
The Yukon RCMP would like to acknowledge the exemplary cooperation of Air North as we continue our criminal investigation. The impact of this serious incident touches many people in this community-minded company across our small Territory.
This has been challenging year with the number of police-involved critical incidents in the Territory. The resulting impacts on the communities we serve are noticeable. I would like to thank the RCMP officers and employees from the Yukon including our dispatchers for their professionalism and dedication. I remain very proud to get to work with all of you.
I would like to also acknowledge the assistance we've received from other RCMP Divisions over the past year. Alberta RCMP's Forensic support during this latest incident has been appreciated.
The RCMP does not work alone. In addition to Transport Canada, I also extend my thanks to the continued close partnership of our Yukon Government partner agencies, including EMS, the Emergency Measures Office, and the Yukon Coroner's Service.
We ask that anyone with information about this incident call the Yukon Major Crime Unit at 867-667-5500.
Thank you for your time today.
France's Citizen Kane tests EU media freedom ambitions
PARIS — Brussels wants media concentration to become a European Union issue. French billionaire Vincent Bolloré is testing how serious it is.
The European Commission is set to decide by Wednesday night whether to open an in-depth probe into the takeover of France's leading publishing group Lagardère by Vivendi, the media conglomerate owned by controversial media tycoon Vincent Bolloré. The deal is facing strong criticism from lawmakers and economists warning that media freedom in France is in danger and urging Brussels to intervene.
Bolloré – who started his businessman career by turning around his family's paper factory and is now one of France's richest men – has become a controversial character partly because of his conservative political leanings and a series of takeovers in the media industry. His empire now spans from logistics in Africa to videogames.
Bolloré's Vivendi brings together communication agencies, publishing houses, gossip magazines and TV channels which have been criticized for spreading far-right ideas and contributing to the rise of far-right presidential candidate Eric Zemmour. More recently, Bolloré's C8 channel has been under fire, including by French regulators, for letting a popular TV host insult a member of parliament who criticized Bolloré during his show.
The proposed deal would make him the full owner of France's leading publisher Hachette, and also of printed newspapers Paris Match and Journal du Dimanche as well as radio stations including Europe 1. His bid to take full control of Lagardère – a group in which he already has a majority share – has sparked worries in France from left-wing politicians and also among allies of French President Emmanuel Macron.
All eyes are now on the EU competition officials who have to decide whether to clear the deal or to extend their investigation, which raises the prospect of a potential veto.
"It's a risk for democracy," said David Cormand, a French Green member of the European Parliament who, together with some of his French colleagues, urged the Commission to block the deal in a letter first reported by POLITICO.
The group of lawmakers, including an MEP from Macron's Renew group, argues that an EU clearance would see Brussels reneging on its bid to become the watchdog of media freedom on the Continent. This is the ambition of the European Media Freedom Act proposed in September which still needs to win political agreement. Even if it does enter into force, it won't give the Commission any new powers to block deals in the name of media pluralism.
"The EMFA does not aim as such to prevent media ownership concentration – the proposal does not set any thresholds for media market concentrations or for national media market measures," a Commission spokesperson said. The text will set out ways to assess the effects of deals on media pluralism and editorial independence via a procedure "separate to the one done under competition rules."
Another Commission official stressed that "preserving media plurality is not within the remit of EU competition rules. EU merger reviews solely concerns the competition effects of proposed transactions." Indirectly, competition enforcement "contributes indirectly to media plurality," the person said.
'A media is not a baguette'
But French politicians and some media experts would like the EU's competition watchdog to also step in and use the Vivendi/Lagardère case as an opportunity to change its approach and do more to protect media pluralism.
"We should probably change our paradigm," said Céline Calvez, an MP from Macron's LREM party, noting that merger reviews that focus on a company's share in a precise market –such as news magazines or book publishing – don't properly measure groups that stretch across different media industries, such as Vivendi.
For Julia Cagé, a left-leaning media economist, the EU authority's narrow focus on economic competition "basically amounts to regulating the size of bakeries."
"A media is not a baguette," she said, calling for competition regulators to approach the industry differently and take a holistic view of the "attention market." The Vivendi/Lagardère combination would reach more than one-third of the French population, she said.
Vivendi has so far only pledged to address competition concerns related to its publishing activities. Vivendi owns Editis, France's second-largest publishing company, while Lagardère owns the country's biggest publishing group Hachette. Vivendi has already said that it is ready to divest Editis to soothe regulators.
It didn't bother to offer that divestment last week, a sign that it's willing to face an extended probe. A longer merger review can allow companies more time to try and challenge regulators' concerns and shape a more complicated offer to remedy any issues.
A Vivendi spokesperson declined to comment on any offer, stressing that "Vivendi's strategy is to build a world leader in the media, content and communications sector" and that the acquisition of Lagardère would contribute to "a better distribution of culture" in France and abroad.
Bolloré's politics worry some politicians more than his market power, said Patrick Eveno, a media historian at Paris Panthéon-Sorbonne University.
A devout Catholic, Bolloré has been accused of infringing on newsrooms' independence to push for stories in line with his views. Journalists from the weekly news magazine Paris Match, already partially owned by Bolloré, criticized editorial choices including putting a radical cardinal on the magazine's front page. Journalists from Le Journal du Dimanche – also under Vivendi's control – openly criticized the appointment of a new editor-in-chief, accused of being too close to Bolloré.
According to Eveno, Bolloré imposed a clear editorial line on media he took over and pushed for "a political vision at the service of the extreme right and its own business interests."
"It is not a problem of concentration, but of Bolloré's political toxicity on newsrooms," Eveno said.
Laura Kayali contributed reporting.