Oil edges lower in volatile session amid OPEC-headline turmoil
Oil emerged from a volatile session largely unchanged after Saudi Arabia denied a report that it was discussing an oil-production increase.
Brent and WTI settled little changed after swinging in a US$5 range on Monday. The global benchmark's prompt spread briefly dipped into contango after the Wall Street Journal reported that OPEC+ is considering an output hike of 500,000 barrels a day. Saudi Arabia denied the report, adding the "current cut of 2 million barrels per day by OPEC+ continues until the end of 2023." The UAE also said it has not discussed changing the bloc's last agreement.
The whipsaw in prices served as a reminder of how vulnerable the market remains to sharp swings driven by dueling headlines. Volatility jumped the most since late June when the Group of Seven nations started to consider a price cap on Russian crude. Despite recovering from intraday lows not seen since January, prices remained lower as China reported its first deaths from Covid in six months and lockdowns tightened in some cities.
"Trading in a 5 per centrange supports the opinion that the extreme headline risk in the commodity makes it difficult to put real money to work, which has resulted in reduced volumes and open interest through all of 2022," said Rebecca Babin, a senior energy trader at CIBC Private Wealth Management.
Crude has erased the gains made at the start of the quarter, when the Organization of Petroleum Exporting Countries and allies, including Russia,  agreed to reduce production by 2 million barrels a day. A looming European Union ban on Russian seaborne flows and the G7's price-cap plan are clouding the outlook, with officials possibly set to announce the cap's level on Wednesday as they step up their response to Moscow's invasion of Ukraine.
Prices:
Brent for January dropped 17 cents to settle at US$87.45 a barrel in New York.
WTI for December delivery, which expires Monday, dropped 35 cents to settle at US$79.73 a barrel.
The more-active January contract slipped 7 cents lower to settle at US$80.04 a barrel.
Goldman Sachs Group Inc. lowered its fourth-quarter forecast for Brent crude by US$10 to US$100 a barrel, according to a note, with the reduction driven in part by the possibility of further anti-virus measures in China as cases climb.
Black Friday is over, but you can already shop Amazon Canada's Cyber Monday deals – Yahoo Canada Shine On
Amazon Canada's Black Friday sale kicked off on Thursday — and the Cyber Week deals are still going strong this weekend, with prices slashed on hundreds of new items in the lead-up to Cyber Monday.
It's the ideal time to take advantage of huge savings on household essentials like coffee and batteries, as well as splurge on new tech upgrades or holiday gift ideas.
Many of these discounts are time-limited, so scroll through for a selection of this year's best extended Black Friday deals from Amazon Canada.
Best Amazon Canada early Cyber Monday deals
Best Amazon Canada early Cyber Monday tech deals
Best Amazon Canada early Cyber Monday kitchen deals
Best Amazon Canada early Cyber Monday household essentials deals
Best Amazon Canada early Cyber Monday home deals
Best Amazon Canada early Cyber Monday toys & games deals
Best Amazon Canada Black Friday health & beauty deals
Best Amazon Canada Black Friday fashion deals
Let us know what you think by commenting below and tweeting @YahooStyleCA! Follow us on Twitter and Instagram.
Originally published November 26, 2022, 1:57 p.m.
Cha-Ching! Shopify Merchants Break Black Friday Records with $3.36 Billion in Sales – Shopify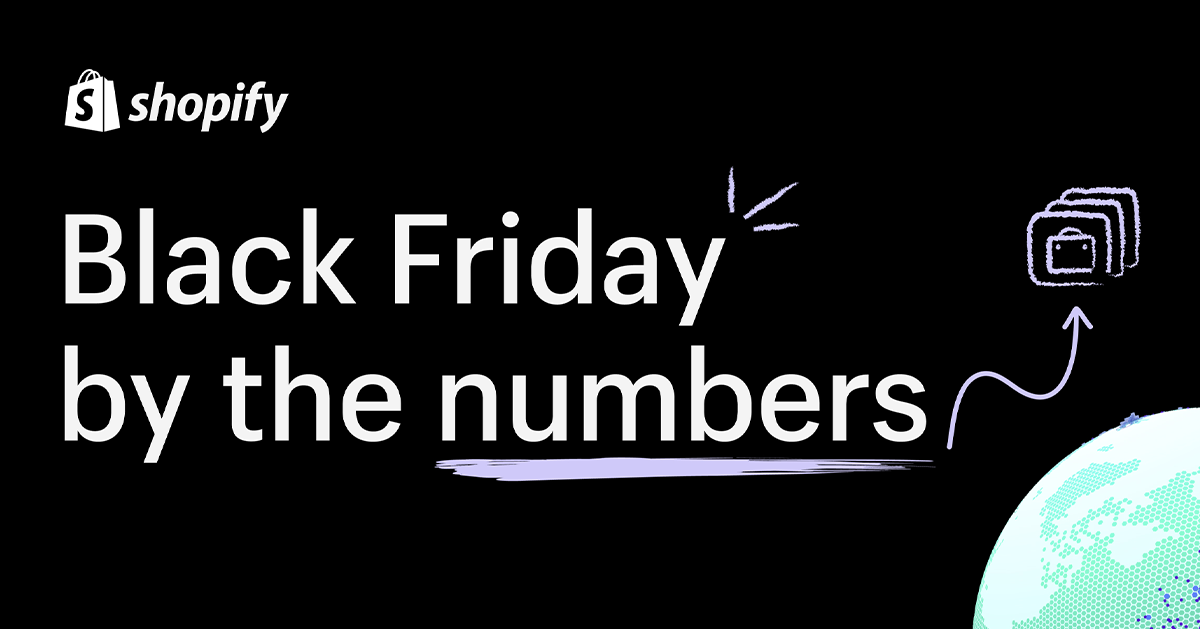 As a global provider of essential internet infrastructure for commerce, Shopify announced a record-setting Black Friday with sales of $3.36* billion from the start of Black Friday in New Zealand through the end of Black Friday in California. This marks a 17% increase in sales over Black Friday in 2021 (19% on a constant currency basis).
At its peak, merchants on Shopify saw sales of $3.5 million per minute at 12:01 PM EST on Black Friday, collectively.
"Black Friday Cyber Monday has grown into a full-on shopping season. The weekend that started it all is still one of the biggest commerce events of the year, and our merchants have broken Black Friday sales records again," said Harley Finkelstein, President of Shopify. "Our merchants have built beloved brands with loyal communities that support them. This weekend, we're celebrating the incredible power of entrepreneurship on a global stage."
2022 Black Friday Global Highlights
Peak sales per minute: $3.5 million USD on Black Friday at 12:01 PM EST
Top selling countries and cities where shoppers made purchases from: United States, United Kingdom and Canada, with the top-selling cities on Black Friday including London, New York, and Los Angeles
Top product categories: Apparel & accessories, followed by health & beauty, and home & garden, with trending products including Snocks GmbH (Boxershorts), rhode (peptide glazing fluid), and Brooklinen (Luxe Core Sheet Set)**
Average cart price: $102.31 USD or $105.10 USD on a constant currency basis
15%: Cross-border orders worldwide on Black Friday as a percentage of total orders
27%: Growth in POS sales made by Shopify merchants globally over last year's Black Friday
Visit datastories.shopify.com to view Shopify's annual Black Friday Cyber Monday Live Globe, which captures the impact Shopify-powered stores have across the globe.
---
*Shopify's 2022 Black Friday data is based on sales by Shopify merchants around the world from November 24th 11:00 UTC to November 26th 8:00 UTC.
**Shopify's Black Friday/Cyber Monday Shopping Index is a proprietary index that provides a unique look at what's trending during this busy shopping season based on orders, products added-to-cart, and pageviews across Shopify's merchants.
All data presented here (including worldwide sales) is approximate and is based on various assumptions. All data is unaudited and is subject to adjustment. All financial figures are in USD. Data represents online and offline sales made by Shopify's global merchants.
Tesla adds another recall to a 'Total Recall' year
Tesla issues a recall on 80,000 cars in China adding another one to a year with a lot of recalls, but most of them are easily fixed with software updates.
Earlier this year, NHTSA issued a series of recalls on Tesla vehicles that were highly reported in the media.
What was less reported, though, is that almost all of those recalls were fairly simple software issues that Tesla has been able to fix through over-the-air software updates.
Whenever there's a safety-related issue, NHTSA has to issue a "safety recall," even if the automaker doesn't have to physically recall any vehicle, which leads to some confusion.
Again last month, a Tesla recall of "1 million vehicles" made many headlines when the recall simply consisted of Tesla changing how its software handled window operations. These instances have led Tesla CEO Elon Musk to complain about the term "recall" and how it is used against Tesla by the media.
Today, Tesla also announced more recalls in China on about 80,000 vehicles.
According to Chinese authorities, the recall includes 67,698 imported Model S and Model X vehicles with a software problem related to the battery pack. Again, the fix is a simple software update.
However, this time there's also a physical recall due to a seat belt issue on about 13,000 Model 3 vehicles: 2,736 imported and 10,127 made in China.
With now over 20 recalls in 2022, it has been a "Total Recall" year for Tesla – pun intended:
But Tesla is not the only automaker affected by large recalls this year. Ford just confirmed that it is recalling another half a million vehicles due to a fire risk, and many automakers have also recalled millions of vehicles this year.
If anything, the fact that the large majority of Tesla's recalls are quickly fixed with over-the-air software updates – rather than having to bring the cars back to the dealership like other automakers – shows that Tesla's level of connectivity in its vehicles is a major advantage in the industry.
It makes for an easier experience for the customers, and it is much cheaper and more efficient for Tesla.