One new case of COVID-19 reported Monday – HalifaxToday.ca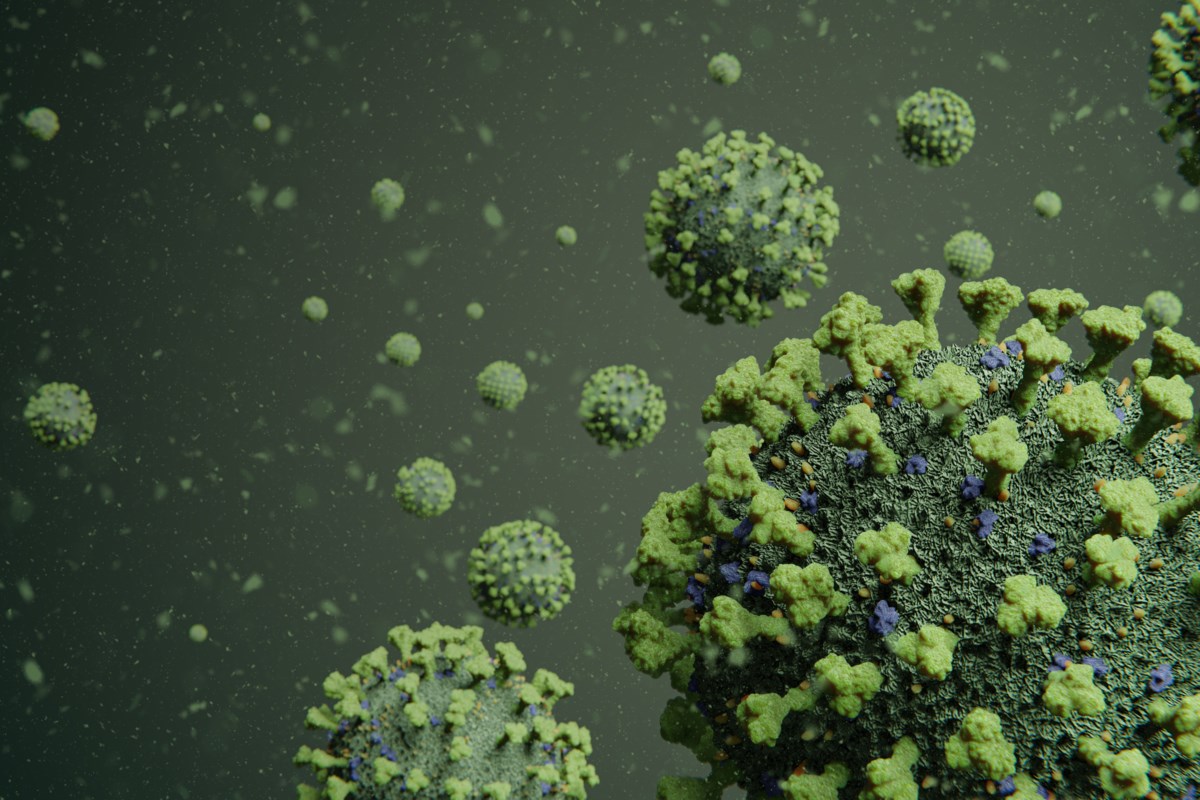 NEWS RELEASE
COVID-19/HEALTH/WELLNESS
*************************
One new case of COVID-19 is being reported in Nova Scotia today, March 1.
The case is in Central Zone and is a close contact of a previously reported case.
"A record number of Nova Scotians took advantage of COVID-19 testing over the weekend. Thank you for that," said Premier Iain Rankin. "It's a great response but it doesn't mean we can let down our guard. Testing is just one part of our multi-layer response to the virus. So, continue to follow all the public health measures, including keeping your social circles small and consistent."
As of today, March 1, Nova Scotia has 35 active cases of COVID-19.
Nova Scotia Health Authority's labs completed 3,931 Nova Scotia tests on Feb. 28.
As of Feb. 28, 32,856 doses of COVID-19 vaccine have been administered. Of those, 12,845 Nova Scotians have received their second dose.
Since Oct. 1, Nova Scotia has completed 214,939 tests. There have been 553 positive COVID-19 cases and no deaths. Two people are currently in hospital, in ICU. Cases range in age from under 10 to over 70. There are 518 resolved cases. Cumulative cases may change as data is updated in Panorama.
"As we started to see an increase of cases without a clear source of infection, we asked Nova Scotians to do their part and book a COVID-19 test, even if they were asymptomatic," said Dr. Robert Strang, Nova Scotia's chief medical officer of health. "Nova Scotians responded to the call and we saw an overwhelming amount of uptake in testing over the weekend at both the primary assessment centres and the pop-up clinics."
Nova Scotians are strongly encouraged to seek asymptomatic COVID-19 testing, particularly if they have a large number of close contacts due to their work or social activities. Appointments can be booked at https://covid-self-assessment.novascotia.ca/ , by choosing the asymptomatic option. Rapid testing pop-up sites continue to be set up around the province as well. More information on testing can be found at https://www.nshealth.ca/coronavirustesting .
Visit https://covid-self-assessment.novascotia.ca/ to do a self-assessment if in the past 48 hours you have had or you are currently experiencing:
— fever (i.e. chills/sweats) or cough (new or worsening)
Or:
Two or more of the following symptoms (new or worsening):
— sore throat
— runny nose/nasal congestion
— headache
— shortness of breath/difficulty breathing
Call 811 if you cannot access the online self-assessment or wish to speak with a nurse about your symptoms.
When a new case of COVID-19 is confirmed, the person is directed to self-isolate at home, away from the public, for 14 days. Public health works to identify and test people who may have come in close contact with that person.
Anyone who has travelled from anywhere except Prince Edward Island must self-isolate for 14 days. As always, anyone who develops symptoms of acute respiratory illness should limit their contact with others until they feel better.
It remains important for Nova Scotians to strictly adhere to the public health order and directives – practise good hand washing and other hygiene steps, maintain a physical distance when and where required. Wearing a non-medical mask is mandatory in most indoor public places.
Nova Scotians can find accurate, up-to-date information, handwashing posters and fact sheets at https://novascotia.ca/coronavirus .
Businesses and other organizations can find information to help them safely reopen and operate at https://novascotia.ca/reopening-nova-scotia .
Quick Facts:
— additional information on COVID-19 case data, testing and vaccines is available at https://novascotia.ca/coronavirus/data/
— a state of emergency was declared under the Emergency Management Act on March 22, 2020 and extended to March 7, 2021
— online booking for COVID-19 testing appointments is available at https://covid-self-assessment.novascotia.ca/
Additional Resources:
Government of Canada: https://canada.ca/coronavirus
Government of Canada information line 1-833-784-4397 (toll-free)
The Mental Health Provincial Crisis Line is available 24/7 to anyone experiencing a mental health or addictions crisis, or someone concerned about them, by calling 1-888-429-8167 (toll-free)
If you need help with a non-crisis mental health or addiction concern call Community Mental Health and Addictions at 1-855-922-1122 (toll-free) weekdays 8:30 a.m. to 4:30 p.m.
Kids Help Phone is available 24/7 by calling 1-800-668-6868 (toll-free)
For help or information about domestic violence 24/7, call 1-855-225-0220 (toll-free)
For more information about COVID-19 testing and online booking, visit https://novascotia.ca/coronavirus/symptoms-and-testing/
*************************
Your Cover Letter's Third Paragraph — Getting the Reader to Act
If you don't ask, you don't get.
In the 1992 movie Glengarry Glen Ross, Alec Baldwin's character, Blake, gives a shape-up or ship-out speech to a group of real estate salesmen. He turns over a blackboard on which two sets of letters are written. One set of letters is "ABC." Blake then shouts, "A-B-C. A, always; B, be; C, closing. Always be closing! Always be closing!"
To shorten your job search, envision you're looking for your next client. Finding your next client is a sales process; therefore, you need to A-B-C. When you're in A-B-C mode, you move through an employer's hiring process much faster than passive job seekers.
A-B-C isn't only for when you're at the interview stage, intending to close the deal (obtaining a job offer). To get your network to inform you of job opportunities, get past gatekeepers, and especially to get that covenant interview, you need to A-B-C, which is why your cover letter's last paragraph needs to be a call to action.
Here are 3 examples:
With my 15+ years of sales management experience, I know I can quickly get up to speed as ACME Inc.'s next Sales Director. I'd welcome the opportunity to speak with you regarding my qualifications. Next Wednesday, I'll reach out to schedule a call to discuss my thoughts on who to raise ACME Inc.'s ROI by 25% before year-end. I look forward to speaking with you.
I'm inspired by Callister Inc's success in supporting homegrown businesses. I have several ideas for marketing strategies to increase profitability among your customer base and how I can grow your reach. I look forward to the opportunity to share my thoughts with you.
I'm looking forward to discussing my skills and my 10+ years of international hotel management experience. I've several suggestions I'd like to pass by you on how Grand Budapest Hotel can increase its occupancy rate, a challenge all hotels face during the current pandemic. Please contact me at (555) 916-225-5887 or mary.smitters@hotel.com any time. I'll be in touch next Friday to follow up.
Your closing paragraph needs to:
Be decisive. Decisiveness projects confidence, which is not to be confused with arrogance. Confidence is a massive turn-on with employers.Before the hiring manager can feel (hiring comes down to gut feel) you can do the job, they need to feel that you feel you can do the job.
Write to what you can do for the employer, not what they can do for you.
Offer a teaser. To use another movie analogy, think of Marlon Brando's words in The Godfather, "I'm gonna make him an offer he can't refuse." This sets the foundation for what'll be discussed and therefore puts you in the driver's seat.
Mention you'll follow up. (Then DO IT!)
The last point is a job search game-changer. Many career experts claim following up is overly aggressive. The way I see it, not following up makes you passive, which is a form of being lazy. I'm repeating myself; employers don't hire lazy.
There's been a few instances where I've been overwhelmed with resumes. Those who called me almost always got an interview. I can recall three times where I hired the person based on a "follow-up" phone conversation.
A few weeks back, a Regional Sales Director for a large pharmaceutical company told me when hiring a sales representative, he only grants interviews to those who follow up. This makes sense since sales success requires being comfortable making calls.
Bottom-line: Following up by phone will set you apart from your competition.
Of course, if the job posting says "No phone calls please.", which is uncommon, you need to respect such instruction.
Regarding signing off, use any of the following:
Sincerely
Best regards
Sincere regards
Yours truly
Respectfully
As I've mentioned in an earlier column, there's no universal hiring methodology. Don't stress over small details, such as how to sign off. Throughout your search, focus on communicating how you're able to bring results (value). Such focus will have you A-B-C.
If you're wondering what the other set of letters Blake had written on the blackboard, they were AIDA — Attention, Interest, Decision, Action. This is what your cover letter needs to do.
______________________________________________________________
Nick Kossovan, a well-seasoned veteran of the corporate landscape, offers advice on searching for a job. You can send him your questions at artoffindingwork@gmail.com.
Israel to offer COVID booster shots for over 60s: PM – Al Jazeera English
Those eligible will be able to get the booster shot as long as they received their second dose more than five months ago.
Israel will begin offering a third shot of the Pfizer-BioNTech COVID-19 vaccine to people aged over 60 who have already been vaccinated, the country's prime minister announced on Thursday, becoming the first country to offer a third booster dose to its citizens.
"I'm announcing this evening the beginning of the campaign to receive the booster vaccine, the third vaccine," Naftali Bennett said in a nationally televised address.
"Reality proves the vaccines are safe. Reality also proves the vaccines protect from severe morbidity and death. And like the flu vaccine that needs to be renewed from time to time, it is the same in this case."
Those eligible will be able to get the booster shot as long as they received their second dose more than five months ago, Channel 13 TV and Kan public radio reported.
Israel was a world leader in the vaccination rollout, with many seniors getting their jabs in December, January and February as they were regarded as the most vulnerable section of the population.
About 57 percent of Israel's 9.3 million population has been vaccinated.
The country was accused of vaccine apartheid after Palestinians in the West Bank and Gaza Strip, who live under varying degrees of Israeli control, were denied vaccines as it launched one of the fastest inoculation campaigns in the world.
Increase in cases
But since the emergence of the Delta variant, the health ministry has twice reported a drop in the vaccine's effectiveness against infection and a slight decrease in its protection against severe disease.
About 160 people are hospitalised with severe symptoms and daily infections have spiked to more than 2,000, up from just a handful of cases per day a few months ago.
The booster campaign, expected to be announced formally soon, will effectively turn Israel into a testing ground for a third dose before approval by the US Food and Drug Administration (FDA).
On July 11, the government started offering a third dose to adults with weak immune systems.
"We are administering as of now a third shot to people suffering from immunodeficiency," Health Minister Nitzan Horowitz said.
Pfizer said on Wednesday it believes people need the additional dose to keep protection against the coronavirus high. The company says it could apply for US emergency authorisation for booster shots as early as August.
Media reports said the head of Israel's health ministry gave health maintenance organisations the go-ahead to administer the third shot after Israeli experts approved the campaign late on Wednesday.
Last week, the health ministry estimated the vaccine was only 41 percent effective at halting symptomatic infections over the past month. Protection against severe disease remained strong at 91 percent.
Some experts have criticised the ministry's analysis because of possible bias that could be skewing the data. Others said Israel should wait a little longer to receive more information about the safety and effectiveness of a third shot.
The cabinet is hoping that the vaccines will allow it to avoid costly lockdowns by protecting those most vulnerable to severe disease, even as infections climb.
Israel has registered a total of 6,463 deaths and 868,045 confirmed cases since the beginning of the pandemic according to data provided by Johns Hopkins University.
Israel to offer COVID-19 booster shot to fully vaccinated people 60 and older – The Globe and Mail
Israel's prime minister on Thursday announced that the country would offer a coronavirus booster to people over 60 who have already been vaccinated.
The announcement by Naftali Bennett makes Israel, which launched one of the world's most successful vaccination drives earlier this year, the first country to offer a third dose of a Western vaccine to its citizens on a wide scale.
"I'm announcing this evening the beginning of the campaign to receive the booster vaccine, the third vaccine," Bennett said in a nationally televised address. "Reality proves the vaccines are safe. Reality also proves the vaccines protect against severe morbidity and death. And like the flu vaccine that needs to be renewed from time to time, it is the same in this case."
The decision comes at a time of rising infections and signs that the vaccine's efficacy dwindles over time.
Anyone over 60 who was vaccinated more than five months ago will be eligible. Bennett said the country's new president, Isaac Herzog, would be the first to get the booster on Friday. It will be offered to the general public on Sunday.
Bennett, who is 49, said his first call after the news conference would be to his mother to encourage her to get her booster shot.
Neither the U.S. nor the EU have approved coronavirus booster shots. It's not yet proven if a third dose helps and, if so, who needs one and when.
But Bennett said that a team of expert advisers had agreed overwhelmingly, by a 56-1 margin, that it made sense to launch the booster campaign. He said the recommendation was made after "considerable research and analysis" and that its information would be shared around the world. Preliminary studies in Israel have indicated the vaccine's protection against serious illness dropped among those vaccinated in January.
"The findings show that there is a decline in the body's immunity over time, and the purpose of the booster is to restrengthen it, thus significantly reducing the chances of infection and serious illness," Bennett said.
Israel has used the Pfizer-BioNtech vaccine on its population. Previously, boosters were used in some countries with the Chinese and Russian vaccines.
Early this year, Israel carried out one of the world's most aggressive and successful vaccination campaigns, reaching a deal with Pfizer to purchase enough vaccines for its population in exchange for sharing its data with the drug maker.
Over 57 per cent of the country's 9.3 million citizens have received two doses of the Pfizer-BioNTech vaccine, and over 80 per cent of the population over 40 is vaccinated.
The vaccination program allowed Israel to reopen its economy ahead of other countries. But Israel has seen a spike in cases of the new delta variant, even among people who are vaccinated. Bennett urged unvaccinated Israelis, especially younger people who have been hesitant, to get vaccinated immediately.
Earlier this month, Israel started giving individuals with weakened immune systems a third shot to increase their resilience against COVID-19.
Pfizer said Wednesday that the effectiveness of the vaccine drops slightly six months after the second dose. Pfizer and its German partner BioNTech have said they plan to seek authorization for boosters in August.
The World Health Organization said earlier this month that there is not enough evidence to show that a third dose is needed.
The agency's officials have appealed for wealthier countries to share vaccines with poorer nations that have yet to immunize their people, instead of using them as boosters. Israel itself has come under criticism for not sharing more of its vaccines with the Palestinians.
The Israeli Health Ministry recorded at least 2,165 new coronavirus cases on Thursday, following an accelerating rise in infections over the past month. Serious cases of COVID-19 have grown from 19 a day in mid-June to 159 as the highly infectious delta variant has spread.
Thanks to its successful vaccination campaign, Israel lifted almost all of its coronavirus restrictions this spring. But with new cases back on the rise, the country has tried to halt the spread of the highly infectious delta variant by reimposing limitations on gatherings, restoring a "green pass" system for vaccinated people to enter certain enclosed spaces, and an indoor mask mandate.
Sign up for the Coronavirus Update newsletter to read the day's essential coronavirus news, features and explainers written by Globe reporters and editors.