Pokémon Scarlet and Violet Mystery Gift codes
With the Mystery Gift feature you can download extra rewards for Pokémon Scarlet and Violet.
To do this, you must redeem Pokémon Scarlet and Violet Mystery Gift codes or download the items via the Internet using the Mystery Gift feature.
Below lies a list of all the active Mystery Gift codes, alongside how to redeem the codes and when the Mystery Gift feature unlocks.
On this page:
Pokémon Scarlet and Violet Mystery Gift codes
Below you can find all of the currently active Mystery Gift codes in Pokémon Scarlet and Violet:
| Mystery Gift Code | Gift | Expiry Date |
| --- | --- | --- |
| N/A (download via internet for all players) | Special Pikachu | February 28th, 2023 |
| Emailed to digital eShop purchase owners | Adventure Set | March 7th, 2023 |
How to unlock Mystery Gift in Pokémon Scarlet and Violet
To unlock the Mystery Gift function in Pokémon Scarlet and Violet, you need to reach a Pokémon Centre. Doing so will take you around 90 minutes of playtime.
Once there, the Poké Portal becomes available in the menu. Select this option and then 'Mystery Gift'. This is where you'll be able to earn Mystery Gift Rewards.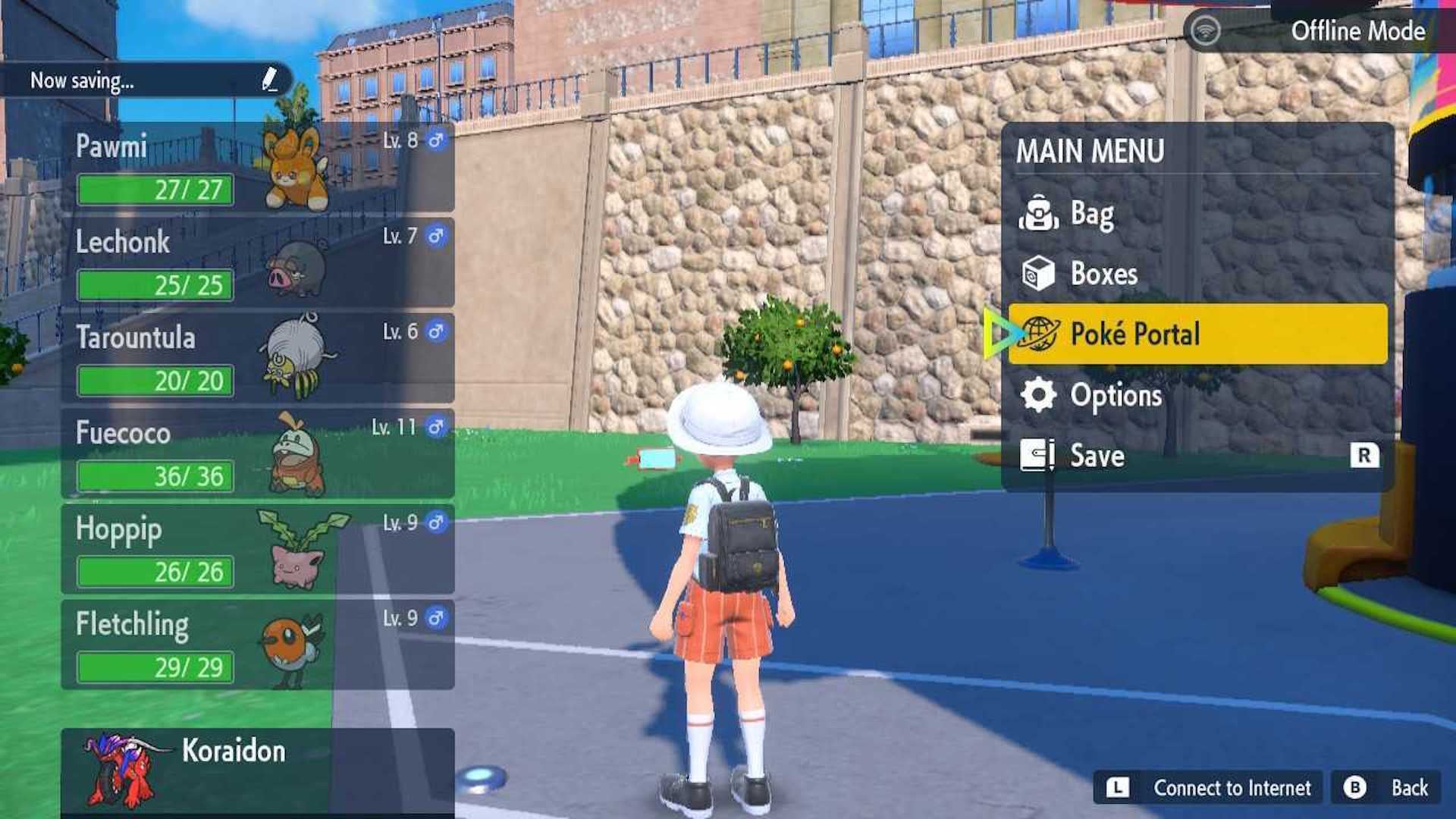 How to redeem Mystery Gift codes in Pokémon Scarlet and Violet
Mystery Gifts for Pokémon Scarlet and Violet can be redeemed using codes or from downloading them via the Internet; both methods require an Internet connection, but, thankfully, you don't need a Nintendo Switch Online membership to collect any gifts.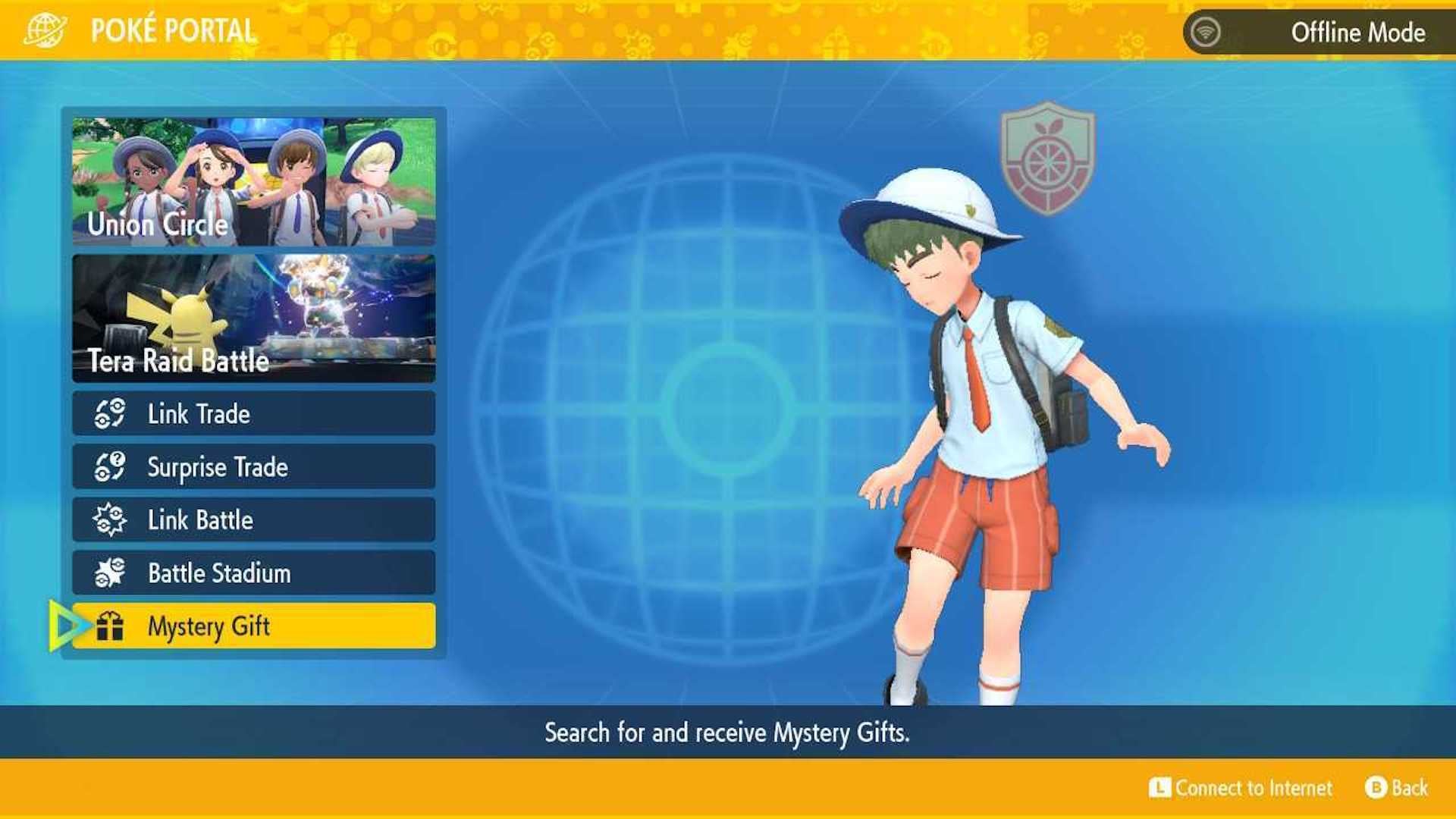 When you're ready to redeem a Mystery Gift, open your menu and scroll to the Poké Portal. Now, select 'Mystery Gift'. Doing so will bring you to four options:
Get via Internet
Get with Code / Password
Check Mystery Gifts
Check Poké Portal News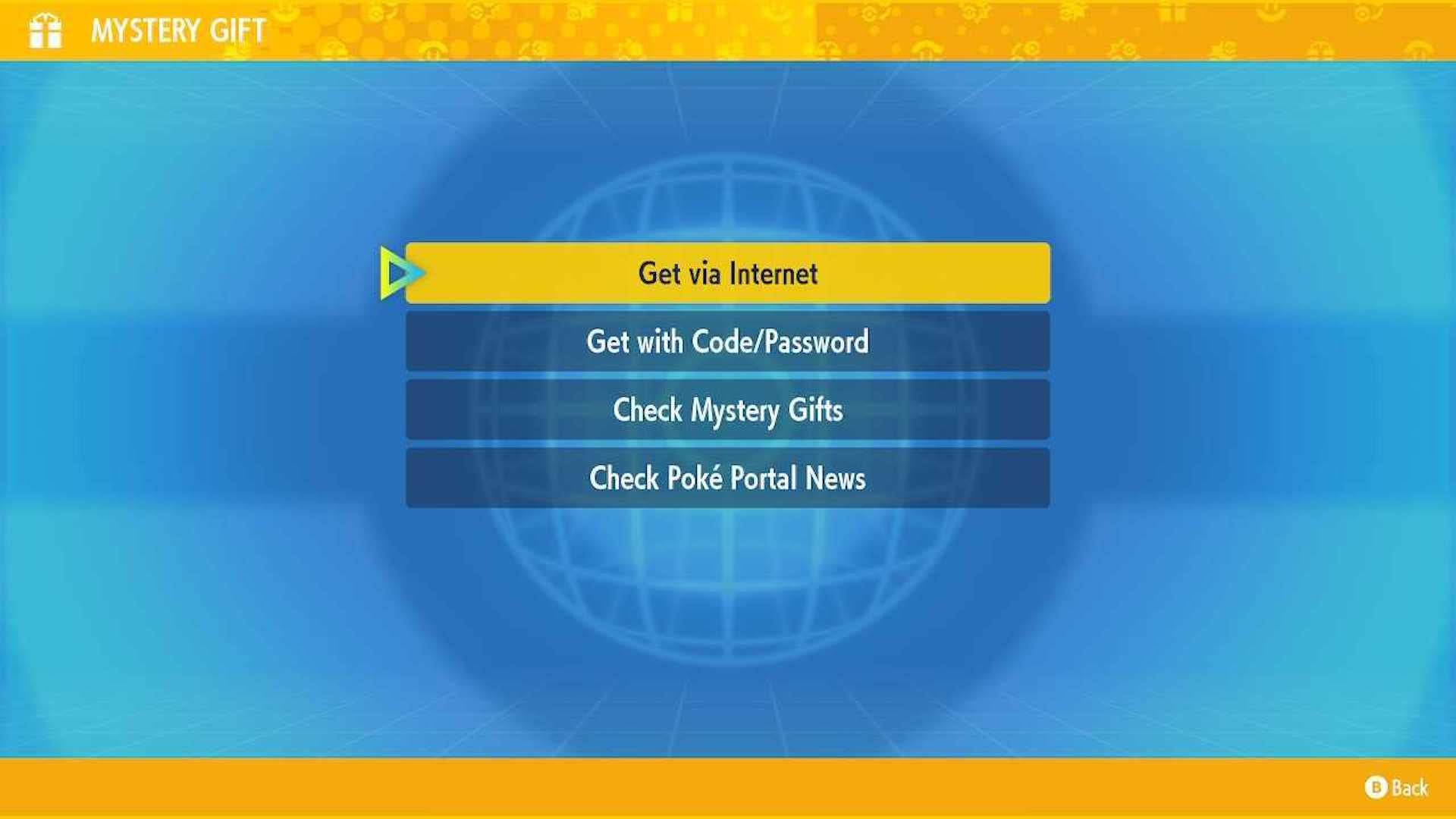 Selecting 'Get via Internet' will open a list containing all the gifts currently available via this option from which you can select a reward. You can only download one option at time though, so, if there are multiple items available, this process will have to be repeated.
Choosing 'Get with Code / Password' opens a box when you can enter the code / password for the gifts. Once the code / password is entered correctly, you simply need to wait for the items to download into the game.
'Check Mystery Gifts' opens a list of all the Mystery Gifts you've previously received in Pokémon Scarlet and Violet.
Finally, 'Check Poké Portal News' allows you to see the latest news released by Nintendo regarding Mystery Gift codes.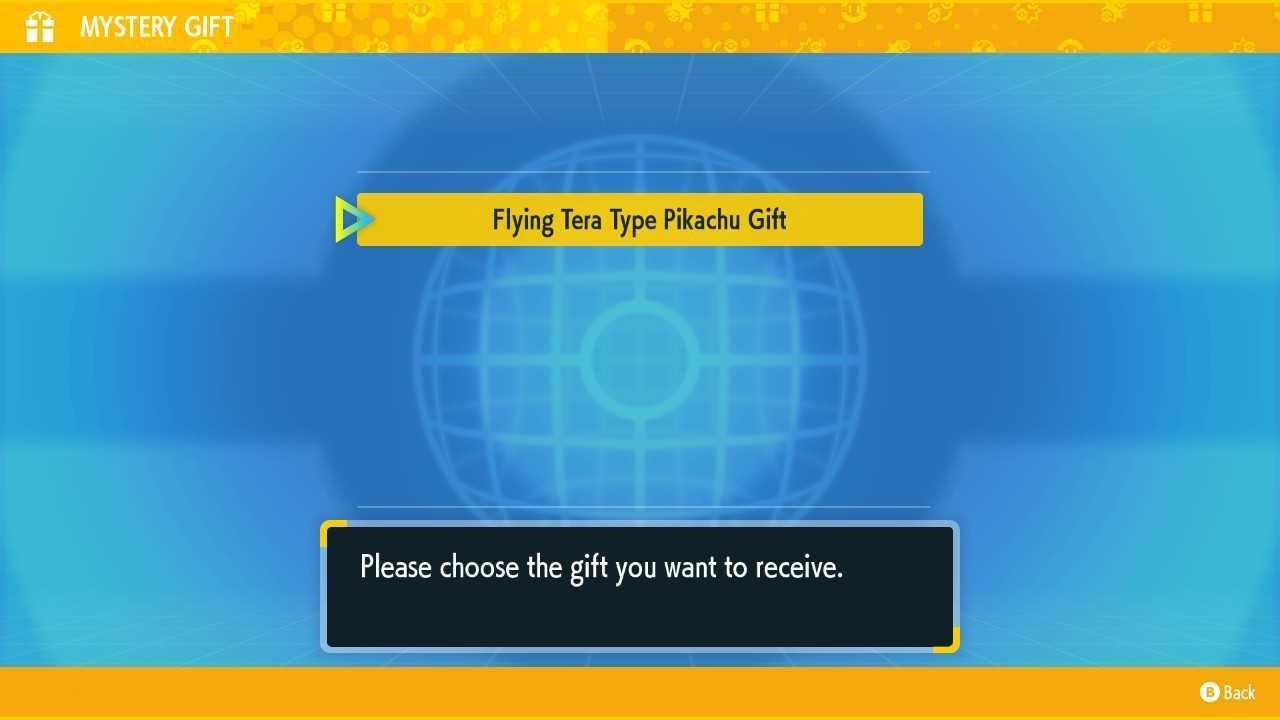 ---
Our Pokémon Scarlet and Violet walkthrough can take you though the entire game – including The First Day of School, Victory Road, Starfall Street and Path of Legends.
Elsewhere, we can help with version differences, the best Scarlet and Violet starter, learning how to fly, swim, climb and dash, and how to evolve Charcadet into Armarouge.
---
Expired Mystery Gift codes for Pokémon Scarlet and Violet
Once Pokémon Scarlet and Violet Mystery Gift Codes expire, you'll find them below. For now, there are only active codes.
Those are the active Pokémon Scarlet and Violet Mystery Gift codes that you can redeem in-game.
If you'd like to learn more about your Paldea adventure, visit our Pokémon Scarlet and Violet walkthrough.
The Witcher's Geralt of Rivia drops into Fortnite with his mate Doom Slayer
(Pocket-lint) – Fortnite has always been the king of the crossover and now it's at it again with Chapter 4 Season 1 with Geralt and Doom Slayer making an appearance.
The next big thing in Fortnite is now live with Chapter 4 Season 1 getting an all-new map and a whole lot more. One of those things is a new character called Selene, available from the get-go. But things will get interesting for The Witcher fans come mid-season when Epic Games adds Geralt of Rivia as Battle Pass skin.
As always, the Battle Pass costs 950 V-Bucks and as you progress through you'll unlock items and whatnot. Geralt will be unlocked via that Battle Pass, as will Doom Slayer – of DOOM fame, of course. Other unlockable skins include Massai, Dusty, Nezumi, Helsie, and The Ageless. The Geralt unlock won't be available until later on in the season, Epic says.
The latest season includes plenty of other tweaks and treats and makes use of Unreal Engine 5.1, making this the best-looking version of Fortnite to date on PlayStation 5, Xbox Series X|S, and PC.
All of this will take place on a brand-new island with new points of interest that include The Citadel, Anvil Square, and Brutal Bastion.
The new season of Fortnite is up and running right now and you can get involved yourself. You can play Fortnite on just about anything right now and the download is of course free.
Writing by Oliver Haslam.
'Elden Ring' Reveals Free PvP Colosseum Update, Hopefully Ahead Of DLC Announcement
FromSoftware has just released a new trailer for an upcoming free update to Elden Ring that drops tomorrow, Wednesday December 7.
It's a PvP-focused update to the game which will herd players into battles into the many colosseums doting the map, hence why it's called the "Colosseum Update." They just released a new trailer for it, which you can see below:
According to the official press release about the addition, we have some confirmation on what exactly the modes are that will be added:
"The Colosseums of Limgrave, Leyndell and Caelid will open their gates, allowing players to engage in battles such as duels, free-for-alls and team fights."
In the trailer, we see a traditional 1v1 battle at the start, but it progresses to players fighting each other's summons, and then finally a 3v3 team fight battle which is well beyond anything the game is currently capable of now.
Elden Ring has spent many months balancing all of its magic and weapon skills in an effort to try to create more parity in PvP, which has turned out to be a significant part of the game, and the core of the game's endgame once you've done everything in PvE.
There is a theory that I personally subscribe to, that FromSoft is revealing this PvP update now and launching it tomorrow so it will not get drowned out by a potential announcement this Thursday at The Game Awards. There are rumblings, and fervent prayers, that this would be the stage in which they would finally announce sizable, PvE DLC for Elden Ring. We are well, well behind the pacing of past DLC announcements from FromSoft games, given that Elden Ring came out almost ten months ago now, but it's obviously a bigger game than past ones. Elden Ring DLC repeatedly is brought up as the "World Premiere" at The Game Awards that everyone is hoping to see, and these days, with the demise of E3, it's pretty much the biggest place in the industry to debut things, outside of first party PlayStation and Xbox showcases.
That's the hope anyway, but the concrete facts right now are just that this PvP update will come tomorrow, so get your builds ready and find some teammates in order to take on the toughest PvP challenges in the game yet. Should be a lot of fun.
After Backlash, Overwatch 2's New Tank Will Be Easier To Unlock For Free – Kotaku




Blizzard
On Twitter, Overwatch 2 game director Aaron Keller tweeted that Blizzard had reviewed data from Season 1 and decided to move Ramattra from tier 55 to tier 45 in the battle pass. And some challenges will be made "easier" to complete.
"Hey, all! Quick update on some changes coming to Season 2," said Keller. "After reviewing data for Season 1, we're moving Ramattra into Tier 45 of the Battle Pass and making a few more weekly challenges easier to complete. Excited for you all to see everything new in Season 2 starting tomorrow!"
This is part of Blizzard's ongoing efforts to make progression in the shooter "more rewarding." Of course on Twitter, players were mixed. While many seemed happy about the change, others were still upset that the hero was locked behind such a high tier of the pass, suggesting a lower tier would be better.
G/O Media may get a commission
Now, it should be noted that unlike in the original Overwatch—which added all characters for free for all players with no restrictions—Ramattra will still be locked behind a paywall unless you grind. But at least now the grind will be less terrible and once you hit 45 you can stop focusing on challenges and the battle pass and just enjoy your new character. Well, unless Blizzard removes him like Mei or Bastion for a few weeks.