Should You Be Pleased About The CEO Pay At Bridgemarq Real Estate Services Inc.'s (TSE:BRE) – Simply Wall St
The CEO of Bridgemarq Real Estate Services Inc. (TSE:BRE) is Phil Soper. This report will, first, examine the CEO compensation levels in comparison to CEO compensation at companies of similar size. After that, we will consider the growth in the business. Third, we'll reflect on the total return to shareholders over three years, as a second measure of business performance. This process should give us an idea about how appropriately the CEO is paid.
View our latest analysis for Bridgemarq Real Estate Services
How Does Phil Soper's Compensation Compare With Similar Sized Companies?
At the time of writing, our data says that Bridgemarq Real Estate Services Inc. has a market cap of CA$196m, and reported total annual CEO compensation of CA$407k for the year to December 2018. While this analysis focuses on total compensation, it's worth noting the salary is lower, valued at CA$250k. We examined a group of similar sized companies, with market capitalizations of below CA$266m. The median CEO total compensation in that group is CA$210k.
Thus we can conclude that Phil Soper receives more in total compensation than the median of a group of companies in the same market, and of similar size to Bridgemarq Real Estate Services Inc.. However, this doesn't necessarily mean the pay is too high. We can get a better idea of how generous the pay is by looking at the performance of the underlying business.
You can see, below, how CEO compensation at Bridgemarq Real Estate Services has changed over time.
Is Bridgemarq Real Estate Services Inc. Growing?
On average over the last three years, Bridgemarq Real Estate Services Inc. has grown earnings per share (EPS) by 35% each year (using a line of best fit). In the last year, its revenue changed by just 0.8%.
This demonstrates that the company has been improving recently. A good result. The lack of revenue growth isn't ideal, but it is the bottom line that counts most in business. Although we don't have analyst forecasts shareholders might want to examine this detailed historical graph of earnings, revenue and cash flow.
Has Bridgemarq Real Estate Services Inc. Been A Good Investment?
Bridgemarq Real Estate Services Inc. has served shareholders reasonably well, with a total return of 21% over three years. But they would probably prefer not to see CEO compensation far in excess of the median.
In Summary…
We compared total CEO remuneration at Bridgemarq Real Estate Services Inc. with the amount paid at companies with a similar market capitalization. We found that it pays well over the median amount paid in the benchmark group.
However, the earnings per share growth over three years is certainly impressive. We also note that, over the same time frame, shareholder returns haven't been bad. So, considering the EPS growth we do not wish to criticize the level of CEO compensation, though we'd recommend further research on management. Shareholders may want to check for free if Bridgemarq Real Estate Services insiders are buying or selling shares.
If you want to buy a stock that is better than Bridgemarq Real Estate Services, this free list of high return, low debt companies is a great place to look.
If you spot an error that warrants correction, please contact the editor at editorial-team@simplywallst.com. This article by Simply Wall St is general in nature. It does not constitute a recommendation to buy or sell any stock, and does not take account of your objectives, or your financial situation. Simply Wall St has no position in the stocks mentioned.
We aim to bring you long-term focused research analysis driven by fundamental data. Note that our analysis may not factor in the latest price-sensitive company announcements or qualitative material. Thank you for reading.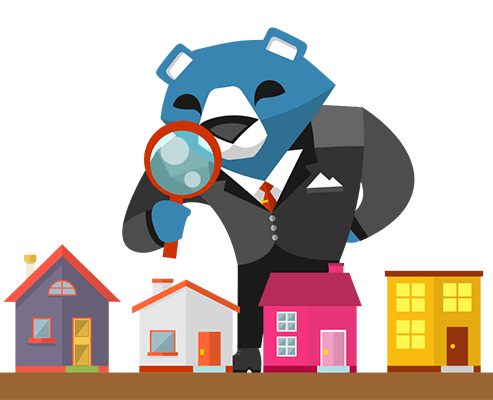 The easiest way to discover new investment ideas
Save hours of research when discovering your next investment with Simply Wall St. Looking for companies potentially undervalued based on their future cash flows? Or maybe you're looking for sustainable dividend payers or high growth potential stocks. Customise your search to easily find new investment opportunities that match your investment goals. And the best thing about it? It's FREE. Click here to learn more.
B.C. 'clear' there's not enough housing as Vancouver encampment ordered dismantled
VANCOUVER — British Columbia's acting attorney general says the province was "clear" with Vancouver officials that the Crown corporation responsible for subsidized housing does not have enough spaces available for people who are being told to dismantle their tents along a street in the city's Downtown Eastside.
Murray Rankin, who is also minister responsible for housing, says housing is a human right, and the "deeply concerning scenes from Hastings Street demonstrate how much more work we have to do to make that a reality for everyone in our communities."
Rankin in a statement Friday says BC Housing has accelerated efforts to secure new housing for encampment residents including pursuing new sites to lease or buy and expediting renovations on single-room occupancy units as they become vacant.
He says BC Housing is aiming to make a "limited number" of renovated units available next week, with more opening later in the fall.
Vancouver fire Chief Karen Fry ordered tents set up along Hastings Street sidewalks dismantled last month, saying there was an extreme fire and safety risk.
Police blocked traffic Tuesday as city staff began what's expected to be a weeks-long process of dismantling the encampment but little had changed by the end of the week with most residents staying put, saying they have nowhere to go.
The city has said staff plan to approach encampment residents with "respect and sensitivity" to encourage the voluntary removal of their tents and belongings.
Community advocacy groups, including the Vancouver Area of Drug Users and Pivot Legal Society, have said clearing the encampment violates a memorandum of understanding between the city, the B.C. government and Vancouver's park board, because people are being told to move without being offered suitable housing.
The stated aim of the agreement struck last March is to connect unsheltered people to housing and preserve their dignity when dismantling encampments.
The City of Vancouver may enforce bylaws that prohibit structures on sidewalks "when suitable spaces are available for people to move indoors," it reads.
The province is not involved in the fire chief's order or the enforcement of local bylaws, which prohibit structures on sidewalks, but it is "bringing all of BC Housing's resources to bear to do what we can to secure housing for people, Rankin said.
"I recognize the profound uncertainty and upheaval people impacted by the fire order are facing, and we will provide updates on this work as we have news to share," he said.
Rankin, who had been serving as minister of Indigenous relations, was appointed acting attorney general after David Eby stepped down to run for leadership of the B.C. NDP.
This report by The Canadian Press was first published Aug. 12, 2022.
The Canadian Press
Mismanaged real estate deals land B.C. lawyer two-month suspension – Business in Vancouver
Mismanaged trust accounts have landed a ban on residential real estate conveyancing for a B.C. lawyer.
A Law Society of BC tribunal panel has suspended Surrey lawyer Serf Grewal after determining he unintentionally misappropriated tens of thousands of dollars of trust funds.
Grewal was found to have committed several breaches of law society rules, largely related to real estate. As such he's also been barred from future residential real estate conveyancing.
"The proven misconduct," stated the society, "includes unintentional misappropriation of slightly over $42,000 of client trust funds, due to trust shortages and accounting errors, mishandling of a further $3,770 of client trust funds which resulted in a trust shortage that he did not report to the law society, improper withdrawal of $5,500 held in trust for fees before delivering bills to the client, failure to comply with accounting obligations over a four year period, and improperly commissioning an affidavit by not personally witnessing the attestation."
Grewal's suspension was said to be curtailed from what may have been a longer one, granted there was "evidence establishing that none of Grewal's misconduct arose from dishonesty or deliberate misconduct for personal gain."
As well, "the panel also considered evidence of a clear connection between Grewal's misconduct and mental health issues related to childhood and personal trauma, and that the consequences flowed from his decision to report that trauma," noted the society in a statement Aug. 10.
Grewal was also ordered to undertake trust account supervision and educational courses.
He claimed his annual income was in the range of $45,000 to $50,000 and so the tribunal panel afforded him 16 months to pay $9,000 in costs.
Best Real Estate Shares Five Ways To Increase Trust In Your Ad Campaigns – Net Newsledger
When it comes to online advertising, gaining the trust of your audience is critical. If people don't trust you, the experts at Best Real Estate in Tampa, Florida, say they won't buy from you. This article will discuss five ways to increase your ad campaigns' trust and boost sales!
Trust is essential for ad campaigns because it helps connect the advertiser and the consumer. When consumers see an ad, they need to trust that the advertised product or service is legitimate and that they won't be ripped off if they purchase it. This can be difficult for advertisers, as many unscrupulous companies are more than happy to take advantage of unsuspecting consumers.
However, Best Real Estate experts say a few things advertisers can do to help build trust with their audience. First, they can be transparent about their product or service, clearly explaining what it is and how it works. Second, they can use testimonials from satisfied customers to show that their product or service delivers on its promises. Finally, they can provide a money-back guarantee to show that they stand behind their product or service. By taking these steps, advertisers can help build trust with their audience and ultimately increase sales.
In the past, advertisers have not been entirely transparent about how they create and place ads. As a result, there has been a lot of mistrust between brands and consumers. However, increased transparency will help to increase trust in advertising campaigns. When consumers understand how ads are created and placed, they are more likely to trust the campaign and the brand.
Additionally, Best Real Estate professionals say transparency helps build relationships between brands and consumers. When brands are open and honest about their advertising, consumers are more likely to feel closer to the brand and be more likely to purchase its products. Therefore, transparency is essential for increasing trust in ad campaigns.
Another way to increase trust in your ad campaigns is to use customer reviews. Customer reviews are a form of social proof, which is when people see that others are using and enjoying a product, they are more likely to want to use it themselves. Therefore, by featuring customer reviews in your ads, you can show potential customers that your product or service is trustworthy and worth their time.
Additionally, customer reviews help to build credibility for your brand. When potential customers see that other people have had positive experiences with your brand, they are more likely to trust it and be willing to try its products.
As mentioned above, social proof is essential in increasing trust in ad campaigns. Social proof is the idea that people are more likely to trust a product or service if they see that others are using and enjoying it.
One way to create social proof for your ad campaign is to feature testimonials from satisfied customers. Testimonials are a great way to show potential customers that your brand can be trusted and that you have happy customers.
Another way to create social proof is to show media mentions of your brand in your ads. If you've been featured in any news articles, magazines, or other publications, mention it in your ad! This will help increase trust by showing potential customers that your brand is credible and has been noted by reputable sources.
You can create social proof and increase trust in your brand by featuring testimonials and media mentions in your ad campaigns.
Ad campaigns can be a great way to promote your product or service. However, ensuring that your ad campaigns are adequate is essential to get the most return on investment. There are a few key things to keep in mind when creating ad campaigns:
Define your target audience
Who are you trying to reach with your ads? When you know your target audience, you can create ads that are more likely to resonate with them.
What are you trying to achieve with your ad campaign? Are you looking to increase brand awareness, drive traffic to your website, or generate sales? When you know your goal, you can create ads that are more likely to achieve it.
Where will you be placing your ads? There are various advertising platforms, each with its strengths and weaknesses. You'll need to choose the medium most likely to reach your target audience and help you achieve your goal.
By following these tips, experts at Best Real Estate say you can create ad campaigns that are more likely to succeed. Keep these things in mind as you complete your next marketing campaign!
Ad campaigns can be a great way to promote your product or service. However, ensuring that your ad campaigns are adequate is vital to get the most return on investment. When creating ad campaigns, the key things to remember are defining your target audience, determining your goals, and choosing the right platform. By following these tips, you can create ad campaigns more likely to succeed.
Best Real Estate is a company focused on providing innovative marketing solutions for real estate professionals. For more information on their products and services, please visit the official site at https://bit.ly/bestrealsystem