Snapchat's Second Hardware Product is a $230 Selfie Drone – IGN – IGN
Snapchat has released a limited edition, flying selfie drone called Pixy that will set you back $230.
Revealed on the Snapchat website, a number of pre-set options will let the drone follow or orbit around you, or simply float in place, before landing in your hand once you've recorded the footage.
Everything recorded through Pixy will transfer automatically to your Snapchat memories, which will allow further editing if required.
Meet Pixy. Your friendly flying camera. Pixy brings magic to every moment, all you have to do is let it fly! #FlyWithMe pic.twitter.com/GAh8znI76I

— Pixy (@snappixy) April 28, 2022
The drone seemingly won't have long-term availability as it's only available while stock lasts, and only available in the U.S. and France. Snapchat also warns to check your local laws for drone regulation before purchasing Pixy.
This is only the second piece of hardware Snapchat has released in its 11-year history. The social media company previously released official smart sunglasses called Spectacles in 2016.
The glasses could record up to 10 seconds of footage and, like Pixy, send that footage directly to your Snapchat memories for posting, sending, or editing.
The Spectacles' release was also similar to Pixy in that it appeared to be more of an experiment for the company than a determined step into hardware.
CEO Evan Spiegel said at the time that Snapchat would administer a "slow approach to rolling them out" as "it's about us figuring out if it fits into people's lives".
Ryan Dinsdale is an IGN freelancer who occasionally remembers to tweet @thelastdinsdale. He'll talk about The Witcher all day.
Oppo Reno 8 Series Launch Officially Set for May 23 in China – Beebom
Oppo is all set to unveil its new Reno 8 series to succeed last year's Reno 7 lineup next week. The company has revealed that it will host an online event on May 23 in China to introduce the Oppo Reno 8 mid-range phones, which are expected to boast good looks, various camera-centric features, and more. Here's what to expect.
Oppo Reno 8 Series Launching This Month
Oppo announced this information via a recent Weibo post. It is also revealed that the Reno 8 series will launch in China at 7:00 local time (4:30 pm IST). The company has also shared a short teaser for the same, but it doesn't tell us anything about the devices.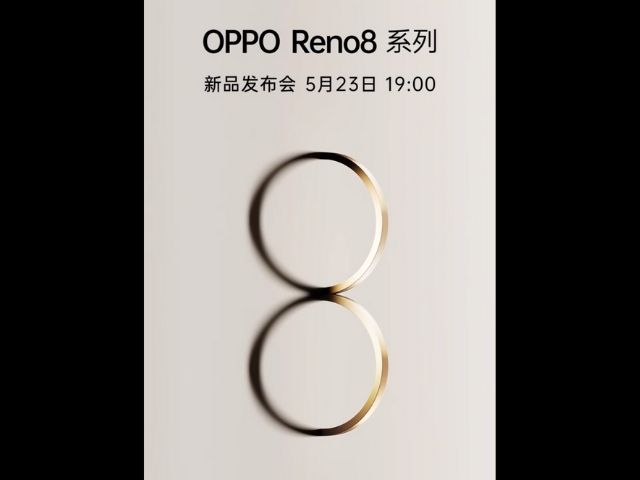 Although, it is suggested that the Reno 8 series will consist of the Reno 8, the Reno 8 Pro, and the Reno 8 SE. A recent leak tells that the Reno 8 Pro will be powered by the Snapdragon 7 Gen 1 chipset, which is expected to be introduced at the Snapdragon Night event on May 20. The Reno 8 could be equipped with a MediaTek Dimensity 8100 SoC, paired with LPDDR5 RAM and UFS 3.1 storage.
It is also reported that the Reno 8 will feature a 6.55-inch Full HD+ AMOLED display with a 120Hz refresh rate. Three rear cameras, including a 50MP Sony IMX766 main camera, an 8MP ultra-wide camera, and a 2MP macro camera, along with a 32MP selfie shooter are also expected. This variant is also likely to be backed by the MariSiliconX NPU.
The Reno 8 is also slated to come equipped with a 4,500mAh battery with support for 80W wired fast charging, much like the OnePlus 10 Pro. This will be a first for an Oppo phone. Other details regarding the Reno 8 series remain unknown. We also don't have an idea of what interesting camera features it will feature. Plus, the design is still a mystery, and our best guess is a center-placed punch-hole screen, and maybe, some design changes too.
While the Reno 8 and the Reno 8 Pro could fall in the upper mid-range price bracket, the Reno 8 SE could be a more affordable offering. That said, proper details still aren't out, and hence, it's best to wait for the launch event to get a better idea. We will keep you in the loop. So, stay tuned for more information.
Featured Image: Representation of Oppo Reno 7
Apple iPod is dead, but check out these iPod alternatives- from Walkman to Mighty Vibe – HT Tech
Apple has discontinued its long-running music player iPod! However, these iPod alternatives are worth checking out.
After a remarkable journey of 21 years, the Apple iPod is no more! Earlier this week, Apple announced the discontinuation of the iPod. It was October 23, 2001, when Apple introduced the first original iPod- the first MP3 player in the world that could load 1000 songs. All that was fancy within a pocket-sized device. It became one of the most iconic products by Apple. This original iPod used to feature a FireWire port to connect to a Mac, and it sold for $399 at that time. And after that, the world has seen various iPod generations come and go. In 2022, Apple added a capacitive-sensing Touch Wheel with click buttons around the sides in the iPod, while its third gen iPod featured a Dock connector. Also Read: Apple iPod is NO more! A flashback at this revolutionary gadget changed the world!
By 2005, Apple expanded the colour display to all models of iPod as well as video capabilities. Over years, the Apple iPod kept on being launched in new avatars. iPod Touch came out in 2007 along with the iPhone. Then in 2009, iPod Classic was Apple's final iPod at that size, and it featured a 160GB hard drive, a Click Wheel, and a widescreen colour display. Now, in 2022, the Apple iPod looks to have lost its essence as its features are now available in almost every Apple device, from iPhone, iPad to even Mac. In fact, Apple Music can be accessed via every other Apple device now. Also Read: iPod is now officially DEAD! Apple kills its superhit gadget after 20 years
Also read:
Looking for a smartphone? To check mobile finder click here.
So, the Apple iPod may be dead but you can still find some top iPod alternatives in the market. If you are a music lover, then these devices will definitely surprise you with their build quality and performance. Here, we have listed some of the iPod alternatives that you can consider now.
Apple iPod alternatives
Sony has been making its own portable audio players for decades with the series named Walkman! Actually, the original Walkman was a portable cassette player, but with its popularity, Walkman has now been converted into an audio player. There are several models that you can buy. Sony NW-A105 Android Walkman with high resolution audio, touch sensor and 26 hours of battery life is available on Amazon at the price of Rs. 21,990. Yes, that is steep, but the Walkman is as iconic a product as Apple iPod was.
Astell & Kern AK Jr
Astell & Kern offers a wide range of mp3 music players. Astell & Kern AK Jr offers high resolution audio, anytime and anywhere. It has a 3.1-inch display size which makes it pocketable along with 9 hours of playback time. It comes with 64GB external memory that supports file formats including WMA, MP3, ALAC, APE(Normal, High, Fast), WAV, FLAC, AIFF, DFF, DSF, OGG, AAC.
Mighty Vibe Spotify and Amazon Music Player
There is another music player which resembles the iPod Shuffle, the Mighty Vibe which plays Spotify playlists and podcasts for phone as well as data free music listening. It can store 1000 plus songs.
Mediocre Pixel 6a: 3 older flagship phones that pummel Google's newest midranger – Notebookcheck.net
The Samsung Galaxy S20 may have been released two years ago, but that doesn't make it any less capable now than it was at launch. The Qualcomm Snapdragon 865 and Exynos 990 are both excellent performers — though the Snapdragon variant is definitely a cut above its Exynos sibling — and the 8 GB of RAM is still plenty for pretty much anything you need.
The Galaxy S20's AMOLED panel is about as bright as anyone would realistically need, and 120 Hz makes it twice as fast as the one we'll see on the Pixel 6a. The camera system on the Galaxy S20 does not disappoint, either — the massive 12 MP, 1/1.76-inch, optically-stabilised main sensor and 12 MP ultra-wide unit perform wonderfully, while the 64 MP 3x zoom effort performs about as well as you can expect from a digital zoom setup.
Unfortunately, the Galaxy S20 will receive its final Android update in 2023 but, as with the Pixel 5, there are plenty of custom ROMs out there and Android updates are pretty iterative nowadays anyway.
A refurbished Samsung Galaxy S20 can be had on Amazon for around US$400, and microSD expansion means you don't have to worry about skimping and buying the cheapest version available.
The iPhone 11 is a really solid device for anyone who doesn't want to spend an arm and a leg for a flagship experience. The Apple A13 Bionic in the iPhone 11 is still plenty powerful for 2022 and beyond. Just like the Pixel 6a, the iPhone 11 features a 1/2.55-inch main camera sensor and a 12 MP ultrawide unit, and Apple's camera smarts put the setup on pretty much even footing — with the exception perhaps being night mode — with what we're expecting from the Pixel 6a. The iPhone 11 will almost undoubtedly run circles around the Pixel 6a when it comes to video performance, despite having a similar sensor array.
Everyone even roughly in the know is aware of Apple's legendary iOS update history. If you are unaware, Apple still supports the iPhone 6s — a device from 2015 — in 2022. The iPhone 11 will likely continue to receive iOS updates long after the Google Pixel 6a receives its last Android update.
You can often find a renewed iPhone 11 on Amazon for around US$350.