SpaceX rocket set to smash NASA Space Shuttle reuse record – Teslarati
A SpaceX Falcon 9 booster is on track to smash an orbital-class rocket reuse record set by a NASA Space Shuttle orbiter in 1985 – and in more ways than one.
On July 11th, SpaceX announced that Falcon 9 booster B1058 had successfully completed a static fire ignition test a few days prior to its second launch. Built by Airbus, South Korea's ANASIS II military communications satellite is based on a bus that means it should weigh somewhere between 4600 and 6400 kg (~10,000-14,000 lb). Even in a recoverable configuration, Falcon 9 should be more than capable of launching that satellite into a healthy geostationary transfer orbit (GTO), where ANASIS II will use its own built-in propulsion systems to reach a circular geostationary orbit (GEO) and begin operations.
While ANASIS II is undeniably significant in its own right as South Korea's first dedicated military communications satellite, much of the mission's public focus has shifted to the Falcon 9 rocket SpaceX plans to reuse on it.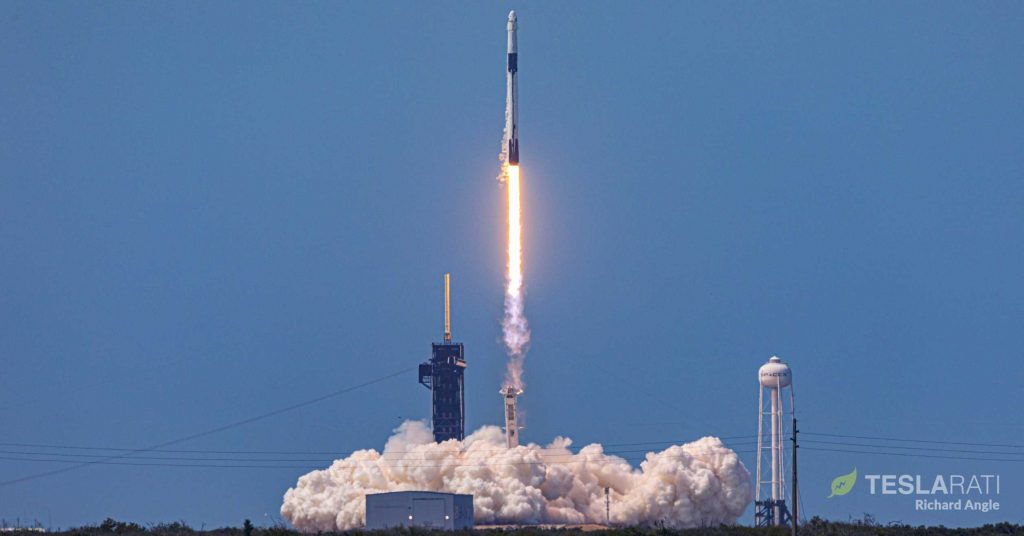 In October 1985, Space Shuttle Atlantis lifted off from Pad 39A on its inaugural orbital launch, spending four days in space before returning to Earth at Edwards Air Force Base. Just 54 days later, the very same Space Shuttle orbiter lifted off from Pad 39A again, setting a record for orbital-class launch vehicle turnaround that still stands today. It would be the second-to-last Space Shuttle launch and landing before the fatal Challenger disaster less than two months later.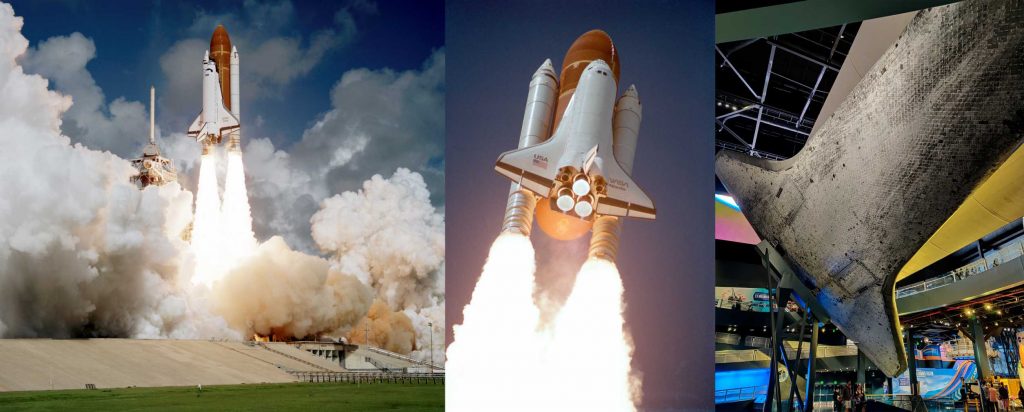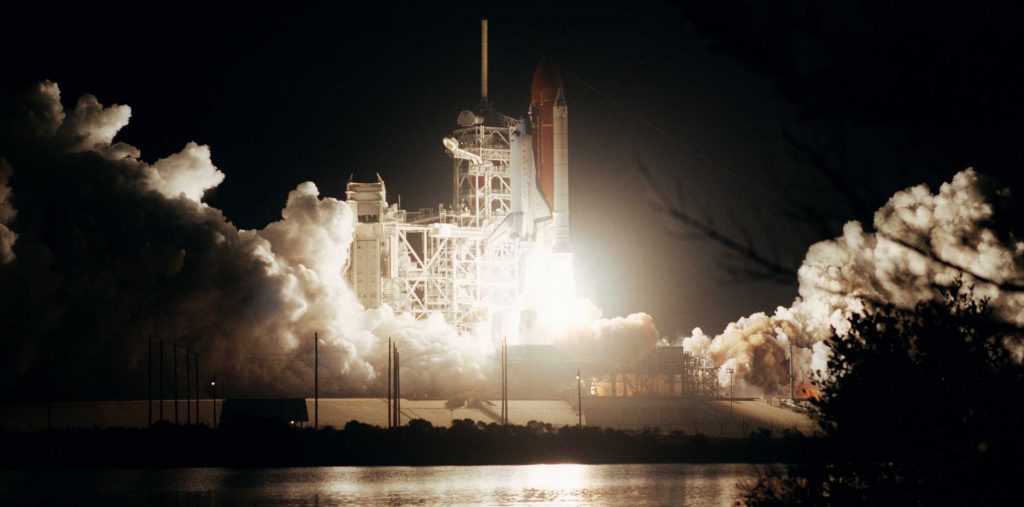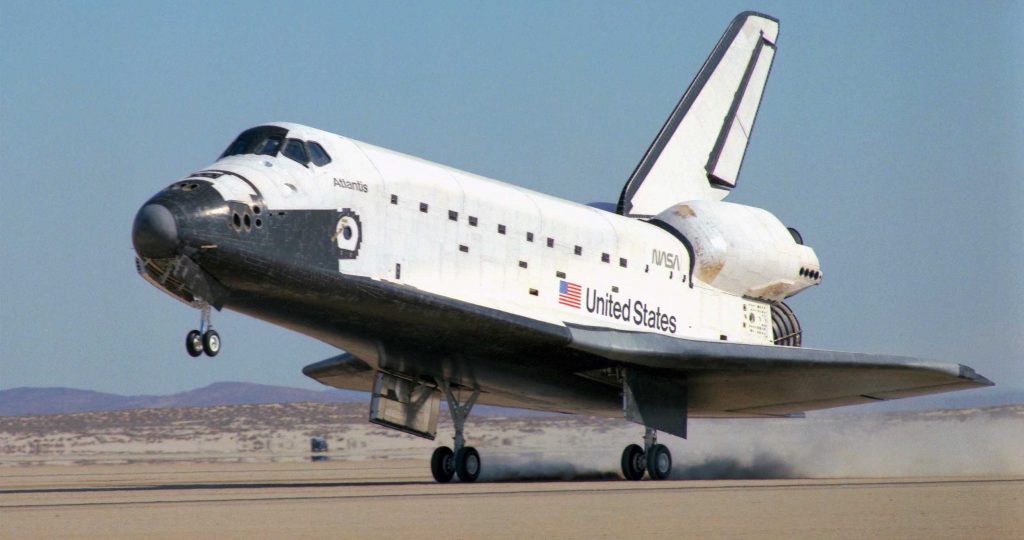 Almost 35 years later, a SpaceX Falcon 9 rocket is on the cusp of crushing Space Shuttle Atlantis' record turnaround by as many as nine days (20%) if booster B1058 launches as planned between 5pm and 9pm EDT (21:00-01:00 UTC) on July 14th. SpaceX has had that NASA record within reach for roughly two years, so the fact that Falcon 9 is about to snag it doesn't come as a huge surprise.
By far the most impressive aspect of Falcon 9's imminent record is the comparison between the resources behind Space Shuttle Atlantis' 54-day turnaround and Falcon 9 booster B1058's ~44-day turnaround. Around the time NASA and Atlantis set the Shuttle's longstanding record, some 5000-10000 full-time employees were tasked with refurbishing Space Shuttles and the facilities (and launch pads) that supported them. Based on retrospective analyses done after the STS program's end in 2011, the average Space Shuttle launch (accounting for the vast infrastructure behind the scenes) ultimately wound up costing more than $1.5 billion per launch – more than the Saturn V rocket the Shuttle theoretically replaced.
According to a uniquely detailed May 2020 AviationWeek interview with SpaceX CEO Elon Musk, Falcon 9 booster turnaround may cost as little as $1 million apiece and can be managed from start to finish by several dozen employees at most. In other words, even though SpaceX boosters are suborbital and stressed quite a bit less than orbital Space Shuttles, Falcon 9 reuse is approximately a thousandfold more efficient that Space Shuttle reuse.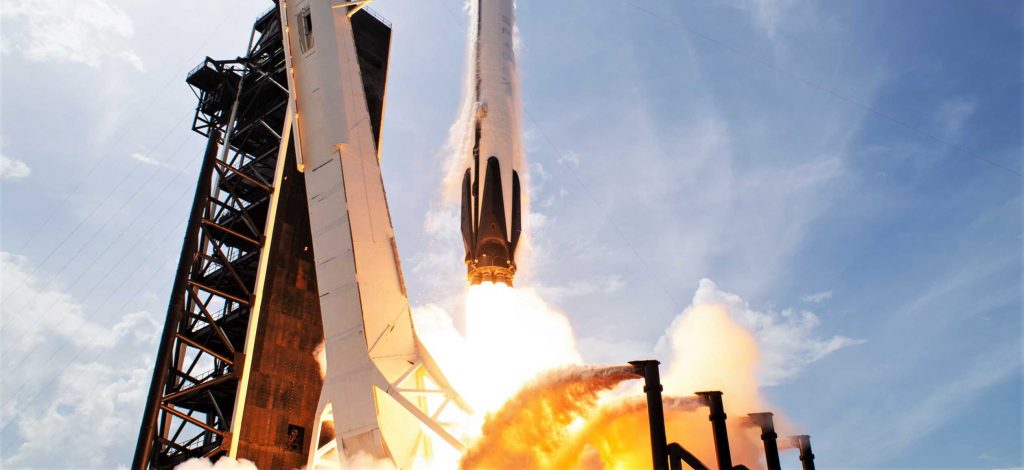 Somewhat ironically, ANASIS II likely wound up launching on Falcon 9 because Lockheed Martin was unable to built the satellite itself at the price it promised South Korea. Lockheed Martin originally designed and operated the Atlas V rocket before joining Boeing as to form the United Launch Alliance (ULA). ANASIS II exists because Lockheed Martin essentially had to sweeten the deal for a 2014 South Korean purchase of an additional 40 F-35 Lightning II aircraft valued at some ~$7 billion.
Regardless, the mission should hopefully see South Korea gain its first dedicated military communications satellite and set Falcon 9 booster B1058 up for a long and productive career of 5-10 more launches over the next few years.
Check out Teslarati's newsletters for prompt updates, on-the-ground perspectives, and unique glimpses of SpaceX's rocket launch and recovery processes.
SpaceX rocket set to smash NASA Space Shuttle reuse record


<!–
–>
'I prayed for this one – Space.com
A relieved SpaceX CEO Elon Musk welcomed home the first NASA astronauts to fly to space on his company's Crew Dragon vehicle.
Doug Hurley and Bob Behnken returned to Earth after two months in orbit and safely splashed down in the Gulf Coast waters off Florida on Sunday (Aug. 2). The astronauts, finally back on their home planet, then caught a plane ride home to Houston, where NASA's astronaut corps is based. There, Musk joined NASA Administrator Jim Bridenstine to welcome the pair home from the test flight and share his excitement about what comes next.
"I do think what this heralds really is fundamentally a new era in spaceflight," Musk said. "We're going to go to the moon, we're going to have a base on the moon, we're going to send people to Mars and make life multiplanetary and I think this day heralds a new age of space exploration. That's what it's all about."
In photos: SpaceX's historic Demo-2 test flight with astronauts
Hurley and Behnken's flight, dubbed Demo-2, was the first crewed flight in NASA's commercial crew program to outsource astronaut rides to the space station to companies, an initiative that began in 2014. A second company, Boeing, also holds a contract with the program and is expected to refly an uncrewed test flight of its Starliner vehicle after a mishap in December left the capsule unable to reach the space station.
Spaceflight is always risky, but particularly so during a test flight, a fact that astronauts and mission leaders alike have acknowledged throughout the lead-up to the Demo-2 flight. Musk referenced the riskiness obliquely in his welcoming remarks.
"I think, like, my entire adrenaline just dumped, you know? Like, thank God," Musk said. "I'm not very religious, but I prayed for this one."
Musk also pointed to the context in which Hurley and Behnken made their flight. The pair flew to and from space as a pandemic ravaged the country, among other ongoing crises.
"I think this is something that the whole world can take some pleasure in and can really look at this as an achievement of humanity," Musk said. "These are difficult times, when there's not that much good news. I think this is one of those things that is universally good, no matter where you are on planet Earth. This is a good thing, and I hope it brightens your day."
Email Meghan Bartels at mbartels@space.com or follow her on Twitter @meghanbartels. Follow us on Twitter @Spacedotcom and on Facebook.
Love him or hate him, Elon Musk is enjoying spectacular run – Hindustan Times Auto News
Whether you find him admirable or obnoxious, Elon Musk is having a fantastic year.
SpaceX, the company he founded in 2002, blasted two American astronauts to the International Space Station in late May and brought them safely home in a historic splashdown Sunday, heralding a new age of private-sector space travel. Tesla Inc., his electric car-maker, recently celebrated its fourth straight quarter of profit and may soon join the S&P 500 Index. This year's share rally has made the California company the world's most valuable automaker, with a market value of roughly $267 billion as of Friday's close.
And then there's Musk himself. The 49-year-old South African immigrant, who is a Los Angeles-based celebrity as much as a Silicon Valley CEO, is now the 10th richest person in the world, according to the Bloomberg Billionaires Index.
While the chief executive officers of the Big Four tech companies — Amazon.com Inc., Apple Inc., Facebook Inc., and Google Inc. — were derided as "Cyber Barons" during a grilling by Congress last week on antitrust issues, Musk basked in Style-section treatment in the Sunday New York Times.
It's a remarkable turnaround from the dark days of 2018, when Tesla struggled to ramp up production of the Model 3 sedan, scores of executives quit and Musk was sued by the U.S. Securities and Exchange Commission over his infamous "go private" tweet.
Coronavirus Controversy
Since then, he's not endeared himself to everyone. Musk has come under fire for downplaying the coronavirus pandemic, tweeting in early March that "coronavirus panic is dumb" and then predicting the US would probably have "close to zero new cases" by the end of April. In California, where Tesla's massive auto plant employs roughly 10,000 workers, Musk defied public health authorities in Alameda County by closing down the plant late and reopening it early, daring anyone to arrest him.
(Also read – Timeline: Elon Musk vs California authorities vs Covid-19)
Yet in a year when much of the nation is hunkered down or retrenching in the face of surging virus infections and widespread economic anxiety, Musk is ebullient and expanding. Tesla, which has 55,000 employees globally, is hiring and is building a new auto plant in Austin, Texas, for its forthcoming electric pickup truck. Musk suggested Friday that Tesla's workforce could grow to 65,000 by the end of the year.
"We're full of admiration" for the whole team at Tesla, James Anderson of Scottish money manager Baille Gifford, Tesla's second-largest shareholder after Musk himself, said in an email. "What they are doing is a rare but central shaft of light in a dark world."
Baillie Gifford declined to comment on the success of SpaceX, in which it's also an investor. Musk's privately held company, which is in the midst of raising $1 billion in funds, is among the most valuable venture-backed companies in the US.
SpaceX Successes
SpaceX — formally Space Exploration Technologies Corp. — has been best known for launching the Falcon 9 reusable rocket for customers that include commercial satellite operators, the National Aeronautics and Space Administration, and the U.S. military. The successful flight of astronauts Bob Behnken and Doug Hurley marks the first time that SpaceX has flown humans — a huge proof point for a company founded with the goal of colonizing Mars.
"Welcome back to Planet Earth and thanks for flying SpaceX," said Mission Control, after the astronauts in the Dragon capsule splashed down into the Gulf of Mexico. Congratulations poured in via Twitter from President Donald Trump and his predecessor Barack Obama, as well as competitors like Blue Origin and Boeing Co.
Now that the "Demo-1″ test flight is complete, SpaceX can begin operational trips for NASA. The Crew-1 mission is planned for late September.
SpaceX is also testing Starship, the next-generation rocket that will fly humans to the Moon and then Mars. It's also preparing to launch its own space-based Internet service called Starlink. And later this month, Musk vows to give a "progress update" on Neuralink, his brain-machine interface startup.
"If you want the person is who going to change the world, you are going to have some rough edges," Gene Munster, managing partner of Loup Ventures, said of Musk in an interview Sunday. "Ultimately, is success speaks for itself. And while it feels like everything has come together for him this year, he's been laying the groundwork for the past decade."
This story has been published from a wire agency feed without modifications to the text.
SpaceX Dragon Endeavour Splashes Down Off Florida Coast in Successful Mission Recovery. – The Aviationist
First Splashdown and Water Recovery of Spacecraft in 45 Years Ends in Perfect Conditions.
The SpaceX spacecraft Dragon Endeavour with astronauts Robert Behnken and Doug Hurley made a successful reentry to earth's atmosphere and ocean recovery off the Florida coast in the Gulf of Mexico near Pensacola, Florida on Sunday Aug. 2, 2020. The spacecraft splashed down on schedule at 14:48 local time, 11:48 Hrs. Pacific Time and 18:48 UTC. Conditions for the splashdown were excellent despite the threat of Tropical Storm Isaias at the opposite side of the Florida peninsula along the Atlantic coast. The spacecraft was returning from the International Space Station after a 64-day test mission.
"We had perfectly clear skies, we were able to see the parachutes far away and follow them to splashdown" said LaunchAmerica reporters on the scene during the live telecast of the reentry and recovery on YouTube.
It was the first parachute splashdown of a spacecraft in 45 years when a joint Apollo-Soyuz test returned to earth in an ocean splashdown recovery. This was also the first time that a space capsule was recovered onboard a ship with the astronauts still onboard. In previous splashdown recoveries, as with the Apollo program, astronauts left the space capsule before the capsule was lifted back on shipboard.
Once the space capsule, charred and blackened from the heat of reentry into earth's atmosphere, was hoisted onto the special support bracket onboard the recovery ship GO Navigator there was a brief delay as traces of Nitrogen Tetra Oxide gas, or "NTO", were detected around the crew egress hatch. During the inspection of the space capsule for traces of the toxic gas from the spacecraft's reentry thrusters, technicians in protective gear could be seen taking environmental readings from around the hatch as the recovery ship slowed visibly in the water to facilitate the careful inspection. One of the astronauts inside the capsule told mission controllers by radio, "Take your time. We're in no hurry" as the crews worked to conduct environmental safety precautions prior to crew egress.
During the capsule recovery operation, a group of civilian spectators in boats gathered very near the space capsule in the water before it was secured and brought aboard ship. One commentator during the live broadcast was heard to say, "Maybe next time we shouldn't announce our landing zone". Members of the official recovery team asked the civilian boats to move away, where they were then seen to form a perimeter of spectator vessels at a safer distance from the space capsule before it was lifted onboard the recovery ship.
Aerial photos of the splash down were taken by a NASA WB-57, built in 1972.
NASA's WB-57 high-altitude research aircraft continuing to circle following the successful splash down of Crew Dragon in the Gulf of Mexico. https://t.co/W7NKEsv13m

Among other things, the WB-57 was used to chase the total solar eclipse in August 2017: https://t.co/6trWnnWYYS pic.twitter.com/91bg8hK4Na

— Flightradar24 (@flightradar24) August 2, 2020
This latest space mission started on May 30th, 2020 and ended today in the 19-hour combined spaceflight, reentry and recovery in the Gulf of Mexico for Behnken and Hurley. The two astronauts were flown by helicopter from the recovery vessel and then by aircraft back to Houston, Texas. The test mission precedes a planned four-person operational space mission planned for September, 2020.