Toronto real estate set records in September as COVID-19 cases rise – Yahoo Canada Finance
The Greater Toronto Area's real estate market had its busiest September on record, even as COVID-19 cases rise and the Canada Emergency Response Benefit (CERB) wound down.
<p class="canvas-atom canvas-text Mb(1.0em) Mb(0)–sm Mt(0.8em)–sm" type="text" content="The Toronto Regional Real Estate Board (TRREB) says 11,083 homes were sold during the month, 42.3 per cent more than September 2019." data-reactid="24″>The Toronto Regional Real Estate Board (TRREB) says 11,083 homes were sold during the month, 42.3 per cent more than September 2019.
TRREB continued to beat the drum of pent up demand to explain the unusually strong sales this late in the year, combined with low interest rates. But it also warned the pandemic's economic effects could cool the market in the coming months.
"Further improvements in the economy, including job growth, would support strong home sales moving forward," said TRREB president Lisa Patel, in a release. "However, it will be important to monitor the trajectory of COVID-19 cases, the related government policy response, and the impact on jobs and consumer confidence."
As has been the trend during the pandemic, year over year sales growth was led by detached (54.7 per cent), semi-detached (53 per cent), and townhomes (46.9 per cent). Condo apartment sales were up 14.6 per cent).
A segmented housing market
The other trend that continued to make a mark was stronger sales in the suburbs, with 3,555 properties changing hands in the city of Toronto or the 416 area code, compared to the 905 regions led by South Simcoe County (20 per cent), Orangeville (17.43 per cent), and Durham region (17.07 per cent).
The uneven demand for higher-priced types of homes pushed the average selling price up to $960,772 – up by 14 per cent year over year and a new record. The MLS composite, which aims to smooth out those kinds of distortions, was up 11 per cent.
"On a GTA-wide basis, market conditions tightened in September relative to last year, with sales increasing at a faster pace than new listings," said Jason Mercer, TRREB's chief market analyst.
"With competition between buyers increasing noticeably, double-digit year-over-year price growth was commonplace throughout the region in September, resulting in the overall average selling price reaching a new record."
<p class="canvas-atom canvas-text Mb(1.0em) Mb(0)–sm Mt(0.8em)–sm" type="text" content="Jessy Bains is a senior reporter at Yahoo Finance Canada. Follow him on Twitter&nbsp;@jessysbains." data-reactid="33″>Jessy Bains is a senior reporter at Yahoo Finance Canada. Follow him on Twitter @jessysbains.
<p class="canvas-atom canvas-text Mb(1.0em) Mb(0)–sm Mt(0.8em)–sm" type="text" content="Download the Yahoo Finance app, available for&nbsp;Apple&nbsp;and&nbsp;Android." data-reactid="34″>Download the Yahoo Finance app, available for Apple and Android.
Canadian Real Estate Is Becoming More Bubbly According To The US Federal Reserve – Better Dwelling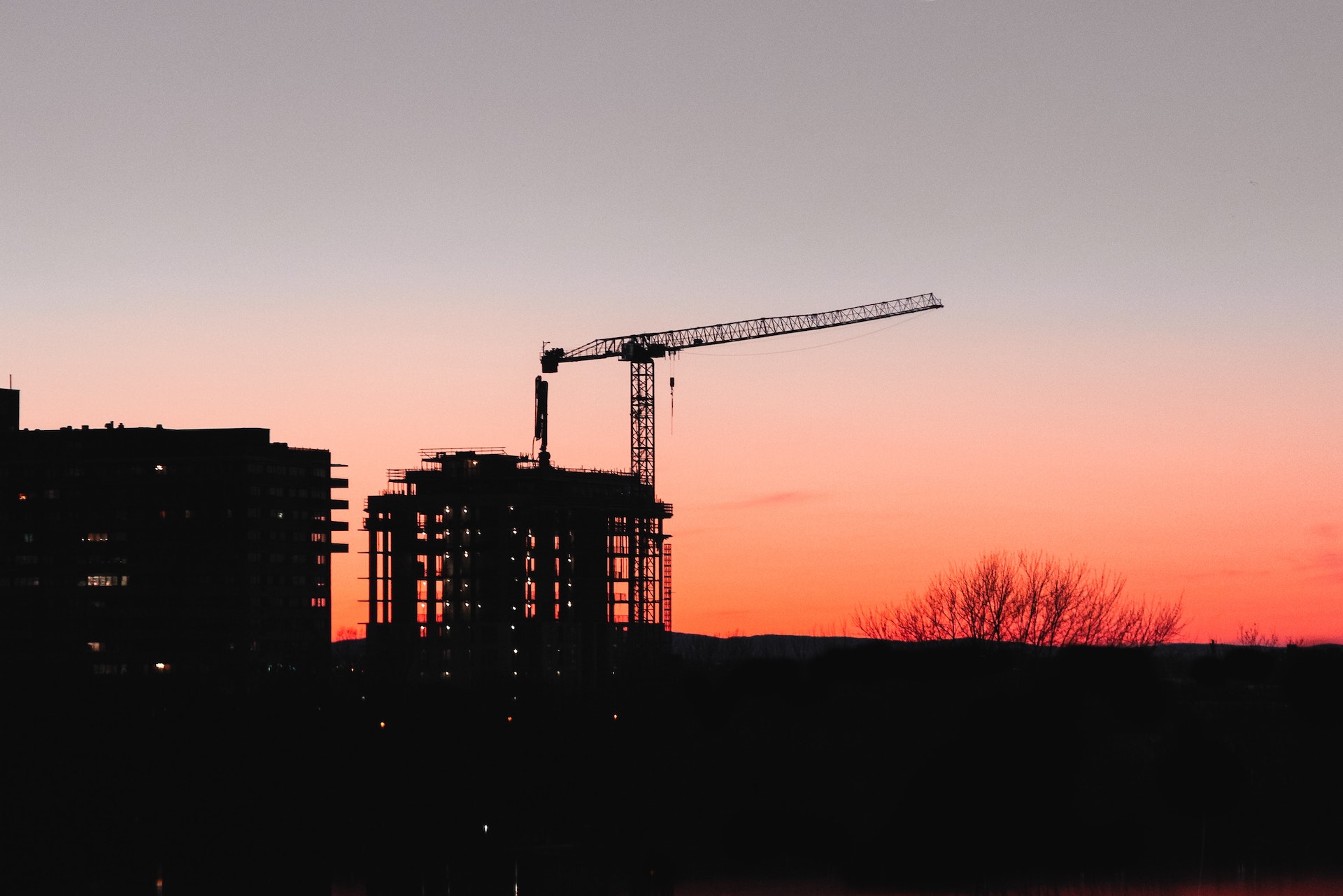 The world's largest central bank is seeing the warning signals for Canadian real estate get brighter. US Federal Reserve (US Fed) updated their exuberance indicators for Q2 2020. Their measures for Canada show recent acceleration over the past two quarters. There was a brief period in the data where it appears Canada almost came back to reality. In the first quarter of this year though, buyer's became more exuberant.
Exuberance Is Not A Fundamental
First, let's quickly run through the concept of exuberance. Exuberance is the state of being excited. When used in economics, it means emotion and excitement is the driving mechanism. If a buyer is said to exuberant, they are buying not based on any fundamental reason – but rather their emotional reasoning. In other words, they're paying more based strictly on the fact they think they should be paying more. Not because any fundamental basis is driving the valuation higher.
Exuberance doesn't mean markets can't or won't go higher. Markets driven by an emotional state are more vulnerable to correction though. If buyers aren't using fundamentals, then a sudden change in emotion means they need to discover the actual price floor. That's sometimes a ways down.
Canadian Real Estate Becomes More Exuberant
Canada is seeing exuberance accelerate over the past few quarters. The indicator reached 1.89 in Q2 2020, up from 1.56 during the same quarter last year. The market has seen two consecutive quarters of acceleration.
Canadian Real Estate Buyer Exuberance
An index of exuberance Canadian real estate buyers are demonstrating, in relation to pricing fundamentals.
Source: Federal Reserve Bank of Dallas, Better Dwelling.
Canadian real estate has been consistently in this level for years, but not as many as some people want you to think. It first breached the critical threshold in Q1 2015, and hasn't fallen below that level since. There's been a few periods where it almost has, which have been followed by policy moves to prop up the market. Technically the market has only been exuberant for half a decade. Although that may feel like forever, it's not really that long.
The Federal Reserve warns this indicator doesn't tell us when we'll see a correction, just the likelihood of one. After 5 quarters above the critical threshold, the Reserve believes markets will require a correction. The longer this trend persists, the further detached the market is from fundamentals. This means a larger correction will be required, whether in terms of falling prices or inflation that kills the real value.
Like this post? Like us on Facebook for the next one in your feed.
How the pandemic 'lit the fire' of a red-hot real estate market inside the Atlantic bubble – TheChronicleHerald.ca
For the first time in 20 years, Richard Kennedy is getting a taste of what it would be like to sell real estate in Ontario's hot housing market.
Since COVID-19 hit Canada, the St. John's-based agent at Hanlon Realty has been fielding multiple offers on properties — a staple of Ontario's market, but a rarity in Newfoundland. His clients can no longer take weeks to make a decision, knowing they'll have their choice of properties, but instead need to pull the trigger in days. And, yes, they actually have to make offers above listing price to fight off competing bids.
"It's the first time in a long time where I've seen listings go at asking price or over asking price," he said, noting the last time he experienced a market like this was in the early 2000s. "I was just speaking to another agent about this: Houses are up for 48 hours and they're gone."
Kennedy's experience is part of a wider trend across Atlantic Canada. In September, prices surged by double-digit percentage points on a year-over-year basis in each province but Newfoundland, where they rose by 7.7 per cent. Sales volumes, meanwhile, hit record totals across the board, according to the Canadian Real Estate Association. Even the worst-performing province, P.E.I., registered a 24.5 per cent year-over-year increase. Newfoundland, at 39.5 per cent, reported the largest bump. In just one year's time, inventories have been halved, bringing Nova Scotia, Prince Edward Island and New Brunswick into seller's market territory.
For what you'd buy the cheapest, absolute worst house next to the railroad tracks in Burlington, Ont. for — $600,000 to $700,000 — you can buy a mansion here
Charlottetown real estate agent Michael Poczynek
Realtors point to a variety of factors to explain the increasingly hot market, from low interest rates to the built-up demand caused by the freeze during the early months of COVID-19. What they all agree on, however, is that there is an increased surge from buyers coming from outside the East Coast and that the pandemic, in one way or another, is pushing them there.
"The thing about COVID is it lit the fire," said Sandra Bryant, a realtor at Bryant Realty Atlantic in Halifax who says she has been regularly fielding calls from interested parties in Toronto.
Multiple realtors told the Post that buyers are moving to the region knowing that the shift to working from home means they no longer need to be near expensive city centres like Toronto and Montreal and that the aggressive restrictions on visitors to the region have made it something of a safe haven from the virus.
It's difficult to determine the precise degree to which the influx from outside Atlantic Canada is contributing to the property boom because no organization fully tracks the geographic origin of real estate buyers in Canada.
That's left to individual realtors like Re/Max's Michelle Roy in Fredericton, who reports that about a quarter of her sales are coming from outside Atlantic Canada. This can lead to some disparity as a competing agent's numbers may be several percentage points higher or lower and tell a different story.
Re/Max defaults to the numbers of one local agent in each province. In Nova Scotia, the company reports 20 per cent of sales are coming from outside Atlantic Canada, when only 10 per cent did pre-COVID. In P.E.I., it's 15 per cent — five times higher than the norm, while an agent in New Brunswick reports numbers around 10 per cent. Sales to buyers outside of Atlantic Canada in Newfoundland have nearly tripled to reach eight per cent.
Those buyers are homing in on what's always made the region a desirable one: affordability and safety. Even in the midst of one of the most heated housing markets in Canada, buyers from the most populated regions of Ontario could be looking at a $700,000 discount compared to buying a home in the province.
"For what you'd buy the cheapest, absolute worst house next to the railroad tracks in Burlington, Ont. for — $600,000 to $700,000 — you can buy a mansion here," said Michael Poczynek, a Century 21 Northumberland Realty real estate agent in Charlottetown.
Poczynek said escaping COVID-19 has been top-of-mind for a few buyers from Ontario.
"I have buyers all over Ontario, from Windsor, London, Kitchener, Cambridge and Waterloo, and some of them have said to me on the phone, 'We can't get out of here fast enough,' because they're just terrified about COVID-19 and sending their kids to school," he said.
On Thursday, the four Atlantic provinces combined had 108 active cases of COVID-19. Ontario alone has lately been announcing about seven times that number in new cases on a daily basis.
Much of the success the Atlantic provinces have had in controlling the virus can be attributed to the bubble that's been set up to insulate it from outside carriers.
Travellers entering Nova Scotia and New Brunswick must self-isolate for 14 days upon arriving. In P.E.I. and Newfoundland, further restrictions are in place, and one of the only ways around them is to be a homeowner.
Because of the restrictions, most buyers from outside Atlantic Canada are buying properties sight unseen, according to Donna Harding, a broker at Engel & Völkers in Halifax.
"They're not here for closings, they're just grabbing properties so it has to be COVID-based," she said.
Harding said one couple she helped move into the province from Quebec in July was willing to work around the restrictions and buy sight unseen because they wanted to have enough time to both make the move and get their young children ready for the start of the new school year in September.
That couple, she added, had the added benefit of having jobs where they can work from home, which she thinks may be another catalyst driving interest to the area.
Non-resident buyers with similar working conditions who are also concerned about the pandemic have chosen to purchase property outside city centres. Not everyone is flocking to Halifax, Harding said, describing Nova Scotia's more rural north shore as a popular destination for Ontarians.
Some of the buyers Harding has moved told her that they were already toying with a move before the pandemic. For most of them, though, it could have been a decision they were planning to finalize in two or three years, but safety concerns and new work-from-home policies brought on by COVID-19 convinced them to move up their timelines.
As a result of the added competition for homes, locals, according to multiple realtors, are having a difficult time adjusting.
For example, Bryant said she's used to selling homes on Connolly Street in Halifax's west end for between $300,000 and $400,000, but that's no longer the case. One recently sold for close to $800,000, she said, and others on the street have gone for $100,000 above listing price.
Those prices might be difficult for locals to swallow, but Ontarians, used to aggressively bidding above asking price, already know the drill.
"Think of this, I always call it bigger dollars and deeper pockets, if you're coming out of Toronto, then it's no big deal," she said.
In Fredericton, Roy has already seen similar price action. In multiple-offer situations, it's the comfort that a bidder from Ontario has in going $60,000 to $80,000 above the listing price that ultimately allows them to win out.
But it's difficult for realtors to assess whether the current activity in the market is here to stay.
In St. John's, Kennedy has seen temporary waves of interest that may last a few months, maybe even more than a year, such as what occurred in the early 2000s, but the market has always settled back to the norm.
A fellow realtor at Hanlon Realty in St. John's, Larry Hann, worries that change could come as early as the winter.
Many high-earning Newfoundlanders were laid off due to the struggles of the Alberta oil patch. Their high incomes allowed them to buy expensive property in their home province, but if the sector doesn't recover before their cash runs out, Hann suspects Newfoundland will see a wave of foreclosures.
Roy, meanwhile, is still advising her clients to have a five-to-10-year plan in place if they're thinking about buying in New Brunswick.
She's seen too many swings from a buyer's market to a seller's market to think that the current trend is permanent. If her clients have a 10-year plan in place, that should be enough to avoid being burned by depreciation, she said.
Harding offers a different idea about the current market dynamics. Most realtors would describe the Atlantic bubble as being one of the predominant factors drawing in more outside buyers, but she can't help but think it's keeping others out.
Nova Scotia and P.E.I. have 2.7 and three months of inventory respectively. New Brunswick is sitting just above them at 3.2 months' worth. To put those numbers in perspective, all three provinces are quickly approaching the 2.6 months of inventory Ontario's blistering market had in September 2019. Once the Atlantic bubble protecting residents from COVID-19 is dissolved, Harding worries that buyers will become even more aggressive and that these numbers will continue to decline.
"If the Atlantic bubble wasn't there, I don't know what kind of market we'd have," Harding said. "There's so much demand that if you open the bubble, I'm a little concerned we're going to have enough inventory to handle the demand."

• Email:

vferreira@nationalpost.com

| Twitter:

VicF77


Copyright Postmedia Network Inc., 2020
Real estate confidence barometer resets from Q2 – REMI Network – Real Estate Management Industry Network
Canada's commercial real estate confidence barometer offered a more positive reading in July 2020 than it registered three months earlier, with comparatively more upbeat signalling than could be found in the United States. Nevertheless, newly released third quarter results from the REALPAC/FPL Canadian Real Estate Sentiment Survey reveal senior executives typically looking forward more hopefully, while reflecting on last year's better times.
Drawing from those executives' responses to questions about general market conditions, asset values, and access to debt and equity capital, analysts with FPL Advisory Group conclude: industrial and multifamily assets continue to hold favour; limited deal activity is complicating valuations; there are more obstacles to borrowing; and investors are slower to commit capital. Ultimately, too, Canadian executives link their outlook to broader social and health forces.
"Real estate trends have been accelerated by the pandemic," the report submits. "The duration of this downturn will be directly correlated to the timing of a vaccine."
The overall index score of 46 on a scale of 100 demonstrates a drop in confidence from the 60+ range measured in the third quarter of 2019. Looking solely at perceptions of current conditions, a score of 32 shows that the majority of Canadian respondents see Q3 2020 as somewhat or much worse than Q3 2019. In contrast, a score of 61 for future conditions reveals the majority expects Q3 2021 will be somewhat better.
Q3 readings for the U.S. Real Estate Roundtable Index — which the Canadian report provides for comparison — shows similar trends, but with more disparate results contributing to the overall index score of 42. Real estate executives in the U.S. were both gloomier about current market conditions, reflected in a score of 21, and more optimistic about 2021, generating a future conditions score of 63.
Just 13 per cent of Canadian respondents deemed third quarter market conditions "much worse" than one year earlier — a marked improvement from Q2 when 36 per cent of respondents offered that opinion. Sixty per cent called it "somewhat worse" and 15 per cent gauged it as about the same as Q2 2019. Meanwhile, 59 per cent expect conditions to be somewhat or much better by Q3 2021.
U.S. respondents were more inclined to negativity, with 39 per cent calling Q3 2020 much worse than the equivalent three months of 2019. They were also modestly more positive about next year, with 62 per cent projecting somewhat or much better market conditions.
Although 72 per cent of Canadian respondents report asset values have dropped since Q3 2019, that pales beside the 91 per cent of U.S. respondents confirming that outcome. They were also more apt to call those values "much lower" — 16 per cent — than the 6 per cent of Canadian participants who delivered that judgement.
Almost a third of U.S. respondents predict asset values will continue to decline during coming year versus 18 per cent of Canadian participants. About a third of Canadian respondents expect asset values will increase somewhat from current levels, while 48 per cent expect they will remain relatively static into next summer.
Canadian responses show debt and equity capital became easier to obtain in Q3 than in Q2. More than three quarters of surveyed executives reported lenders were less obliging in Q2 than they had been in the previous year, but that proportion shrank to 57 per cent in Q3. "Construction financing still holds strong for borrowers with strong track records in promising asset classes," FPL analysts note.
That experience was not mirrored in the U.S., where 81 per cent of respondents reported it was more difficult to secure debt financing. However, by Q3 2021, the majority of executives in both countries expect access will have improved.
On the equity capital side, 53 per cent of Canadian respondents reported it was less readily available than in Q3 2019, but that compares favourably with Q2 when 83 per cent said it was more difficult to obtain. Again, U.S. respondents tended to be more frustrated, with 64 per cent reporting the availability of equity capital was somewhat or much worse.