U.S. economy blows past expectations by adding 528,000 jobs in July – CBC News
Defying anxiety about a possible recession and raging inflation, America's employers added a stunning 528,000 jobs last month, restoring all the jobs lost in the coronavirus recession. Unemployment fell to 3.5%, lowest since the pandemic struck in early 2020.
July's job creation was 130,000 more than than those produced in June, and the most since February.
The red-hot jobs numbers from the Labour Department on Friday arrive amid a growing consensus that the U.S. economy is losing momentum. The U.S. economy shrank in the first two quarters of 2022 — an informal definition of recession. But most economists believe the strong jobs market has kept the economy from slipping into a downturn.
Friday's surprisingly strong report will undoubtedly intensify the debate over whether America is in a recession or not.
"Recession — what recession?" wrote Brian Coulton, chief economist at Fitch Ratings, after the numbers came out. "The U.S. economy is creating new jobs at an annual rate of 6 million — that's three times faster than what we normally see historically in a good year."
Economists had expected only 250,000 new jobs this month.
Job surge could make inflation worse
There are, of course, political implications in the jobs numbers Friday: Americans have grown increasingly anxious about rising prices and the risk of recession. It most certainly be at the forefront of the minds of voters during November's midterm elections as President Joe Biden's Democrats seek to maintain control of Congress.
Biden took credit for the resilient labour market Friday, saying "it's the result of my economic plan."
The president has boosted job growth through his $1.9 trillion US coronavirus relief package and $1 trillion US bipartisan infrastructure law last year. Republican lawmakers and some leading economists, however, point to that government spending as the reason for current inflation levels which haven't been seen in 40 years.
And for millions of Americans, it is the fading power of paychecks amid soaring inflation that remains front and centre.
Hourly earnings posted a healthy 0.5 per cent gain last month and are up 5.2 per cent over the past year. That is not enough to keep up with inflation which means many Americans, especially the poorest, are having to scrimp in the face of high prices at the supermarket, gasoline station and even school supplies.
"There's more work to do, but today's jobs report shows we are making significant progress for working families," Biden said Friday.
The Labour Department also revised May and June hiring, saying an extra 28,000 jobs were created in those months. Job growth was especially strong last month in the healthcare industry and at hotels and restaurants.
The jobless rate fell as the number of Americans saying they had jobs rose by 179,000 and the number saying they were unemployed dropped by 242,000. But 61,000 Americans dropped out of the labour force in July, trimming the share of those working or looking for work to 62.1 per cent last month from 62.2 per cent in June.
While a strong job market is a good thing, it also makes it more likely that the Federal Reserve will continue raising interest rates to cool the economy.
WATCH | Shrinking U.S. GDP prompts fears of recession:
The U.S. economy shrank for the second straight quarter, meeting the bar of what some say is a technical recession. But with incomes high and unemployment rates low, U.S. President Joe Biden insisted the U.S. is not in a recession.
That dichotomy was on display in U.S. markets immediately after the jobs numbers dropped.
Stocks slid on the expectation that the Fed will feel pressured to continue with aggressive rate hikes, which is a threat to fast growing companies like technology stocks. The S&P 500 dropped 0.7 per cent. Treasury yields jumped as traders scrambled to put in bets for bigger hikes at the Fed's meeting next month. Of all major U.S. markets, the tech-heavy Nasdaq dropped the most.
"The strength of the labour market in the face of … rate tightening from the Fed already this year clearly shows that the Fed has more work to do,' said Charlie Ripley, senior investment strategist at Allianz Investment Management. "Overall, today's report should put the notion of a near-term recession on the back-burner for now."
Yet the economic backdrop remains troubling: Gross domestic product — the broadest measure of economic output — fell in both the first and second quarters; consecutive GDP drops is one definition of a recession.
The resiliency of the current labour market, especially the low jobless rate — is the biggest reason most economists don't believe a downturn has started yet, though they increasingly fear that one is on the way.
New Yorker Karen Smalls, 46, started looking for work three weeks ago — via job sites like ZipRecruiter and Indeed — as support staff to social workers who serve those with mental health issues.
"I didn't realize how good the job market is right now," she said shortly after finishing her fifth interview this week. "You look at the news and see all these bad reports … but the job market is amazing right now." A single mother, she is weighing several offers, looking for one that is close to her home in Manhattan and pays enough to let her take care of her two children.
That is a far cry from the situation two years ago when the pandemic brought economic life to a near standstill as companies shut down and millions of people stayed home. In March and April 2020, American employers slashed a staggering 22 million jobs and the economy plunged into a deep, two-month recession.
But massive government aid — and the Feds decision to slash interest rates and pour money into financial markets — fueled a surprisingly quick recovery. Caught off guard by the strength of the rebound, factories, shops, ports and freight yards were overwhelmed with orders and scrambled to bring back the workers they furloughed when COVID-19 hit.
The result has been shortages of workers and supplies, delayed shipments — and rising prices. In the United States, inflation has been rising steadily for more than a year. In June, consumer prices jumped 9.1 per cent from a year earlier — the biggest increase since 1981.
The Fed underestimated inflation's resurgence, thinking prices were rising because of temporary supply chain bottlenecks. It has since acknowledged that the current spate of inflation is not, as it was once referred to, " transitory."
Now the central bank is responding aggressively. It has raised its benchmark short-term interest rate four times this year, and more rate hikes are ahead.
Higher borrowing costs are taking a toll. Rising mortgage rates, for instance, have cooled another recent pillar of the U.S. economy, the housing market. Sales of previously occupied homes dropped in June for the fifth straight month.
Real estate companies — including lending firm loanDepot and online housing broker Redfin — have begun laying off workers.
Job market still imbalanced
Before Friday's blockbuster hiring report, the labour market had shown other signs of wobbliness.
The Labor Department reported Tuesday that employers posted 10.7 million job openings in June — a healthy number but the lowest since September.
And the four-week average number of Americans signing up for unemployment benefits — a proxy for layoffs that smoothes out week-to-week swings — rose last week to the highest level since November, though the numbers may have been exaggerated by seasonal factors.
"Underestimate the U.S. labour market at your own peril," said Nick Bunker, head of economic research at the Indeed Hiring Lab. "Yes, output growth might be slowing and the economic outlook has some clouds on the horizon. But employers are still champing at the bit to hire more workers. That demand may fade, but it's still red hot right now."
The easing of inflation pressures is giving the economy some breathing room, for now – CNBC
A shopping cart is seen in a supermarket as inflation affected consumer prices in Manhattan, New York City, U.S., June 10, 2022.
Andrew Kelly | Reuters
If inflation has been the biggest threat to U.S. economic growth, then July's data should provide signs that there's at least some relief in the pipeline.
Prices were flat for the month as gauged by the items that the Bureau of Labor Statistics tracks for its consumer price index. That marked the first time the aggregate measure hadn't posted a month-over-month increase since May 2020, when the widely followed index showed a modest decline.
Just a month ago, CPI posted its fastest 12-month gain since November 1982, following a trend that helped send economic growth into contraction for the first half of the year, stirring up talk of a recession.
But with at least the short-term trend indicating the rate of price increases is abating, economic optimism is perking up.
No recession, for now
"The whole recession narrative really needs to be put on a shelf for now," said Aneta Markowska, chief economist at Jefferies. "I think it's going to be shifting to a stronger-for-longer narrative, which is really supported by a reversal in inflation."
Markowska, whose forecasts this year have been accurate, sees solid growth in the near term, including a 3% growth rate in the third quarter. The Atlanta Federal Reserve's GDPNow gauge, which tracks economic data in real time, pointed to a 2.5% growth rate in a Wednesday update, up 1.1 percentage points from its last one on Aug. 4.
However, Markowska also expects pressures to intensify in 2023, with a recession likely in the back part of the year.
Indeed, there was a little bit for both arguments in the CPI report.
Most of the tempering in inflation came because of a fall in energy prices. Gasoline slid 7.7%, the biggest monthly decline since April 2020. Fuel oil tumbled 11% as energy-related commodity prices were off 7.6%.
Transportation services cost increases also came off the boil, with airline fares tumbling 7.8% to reverse a trend that has seen tickets surge 27.7% over the past year.
But there were few other signs of inflation declines in the report, with food costs particularly high. The food index, in fact, rose 1.1% on the month, and its 10.9% pace over the past 12 months is the highest since May 1979.
That's causing worries at places such as City Harvest, which helps feed needy New Yorkers who have been hit especially hard by price surge that began last year.
"We're seeing many more children come into food pantries," said Jilly Stephens, the organization's CEO. "Food insecurity had been intractable even before the pandemic hit. Now we're seeing even more people turn to food pantries because of the rising prices."
Stephens said the number of children seeking food assistance about doubled a year after the Covid pandemic hit, and the organization is struggling to keep up.
"We're always optimistic, because we are supported by incredibly generous New Yorkers," she said.
People keep spending
Despite the surging prices, consumers have been resilient, continuing to spend even with inflation-adjusted wages contracting 3% over the past year.
Jonathan Silver, CEO of Affinity Solutions, which tracks consumer behavior through credit and debit card transactions, said spending is at a healthy pace, rising about 10.5% over the past year, though inflation is influencing behavior.
"When you start to look at specific categories, there's been a lot of shifting in spending, and as a result, some categories are being impacted more than others by inflation," he said. "People are delaying their spending on discretionary items."
For instance, he said department store spending has fallen 2.4% over the past year, while discount store spending has risen 17%. Amusement park spending is down 18%, but move theaters are up 92%. Some of those numbers are influenced by rising prices, but they generally reflect the level of transactions as well.
As inflation eases, Silver expects discretionary spending to increase.
"We believe there will be a spike later in the year that will create an upward slope to the spending in key categories where the consumer has been delaying and deferring spending," he said. "Consumers may get a holiday present of some relief on food prices."
In the meantime, the year-over-year inflation pace is still running at 8.5%. That's just off the most aggressive rise in 40 years and a "worryingly high rate," said Rick Rieder, chief investment officer of global fixed income at asset management giant BlackRock.
At the center of worries about global growth is the Federal Reserve and concerns that its interest rate hikes aimed at controlling inflation will slow the economy so much that it will fall into recession.
Following Wednesday's report, traders shifted their bets to expecting the Fed to hike just half a percentage point in September, rather than the previous trend toward 0.75 percentage points, a move that Rieder said could be mistaken.
"The persistence of still solid inflation data witnessed today, when combined with last week's strong labor market data, and perhaps especially the still solid wage gains, places Fed policymakers firmly on the path toward continuation of aggressive tightening," he wrote.
The Pinched-Hose Economy – The Atlantic
This is an edition of The Atlantic Daily, a newsletter that guides you through the biggest stories of the day, helps you discover new ideas, and recommends the best in culture. Sign up for it here.
"It's not just my opinion that things are weird," Derek Thompson told me recently. It's a fact of life, he explained, that the U.S. economy is behaving very strangely right now.
But first, here are three new stories from The Atlantic.
---
A Flopping Hose
We learned last week that unemployment in the U.S. is as low as it's been at any time in the past 50 years, and a report released today shows that inflation slowed in July. Those are good things—and yet, economic output has also slowed in 2022, enough that economists are asking whether the country is in a recession.
I caught up with Derek Thompson, a staff writer and the author of the Work in Progress newsletter, about this huge disconnect between job growth and economic growth, and asked why it's so hard to understand what's happening with the economy right now. "If economic growth is really declining, it's one of the strangest downturns in American history," he told me.
Isabel Fattal: How should a regular, nonexpert person think about this moment in the U.S. economy?
Derek Thompson: When you're thinking about the economy, you should think about three categories: statistics, labels, and feelings. Statistics, like the inflation rate or the unemployment rate, come from government surveys, and you should trust them, because they are highly descriptive of what is happening to the broader economy.
Feelings come from your personal experience in the economy. Is your local labor market good? How do you feel about whether your income is holding up against inflation?
Labels come from the National Bureau of Economic Research (NBER) Business Cycle Dating Committee. The label of "Are we in a recession or not?" is determined by eight economists. That has nothing to do with your feelings of the local economy at all.
Isabel: You wrote recently that "Are we in a recession?" is the wrong question to ask. Why?
Derek: There's two reasons why it's so hard to say whether we're in a recession right now. Number one, the NBER is not going to render a judgment for several months, several quarters, or more than a year. So why debate now what we might not know for a year?
Number two, the GDP estimate that we just got from the Bureau of Economic Analysis is just that—an estimate—and the estimate will be revised. There's about a coin-flip chance that the economy actually grew in the first half of 2022. What we know about recent growth unfortunately isn't solid.
Isabel: What is one thing we do know for sure about the economy right now?
Derek: We know three things for sure. Number one, we know that inflation is very high, historically speaking—one of the highest rates in the past 40 years. Number two, we know that unemployment is low, as low as it's been in 50 years. The labor market is roaring.
Number three, we know that growth is slowing down. We know that the GDP growth rate was really high in 2021, and we know that it's slowing down in 2022. We don't know if it's what some economists would call a recession.
Isabel: As you've written, we're in an everything-is-weird economy because different factors are behaving in contradictory ways; for example, jobs are growing, but the economy is shrinking. How should people deal with these mixed messages? What should we be paying most attention to?
Derek: Predicting the future of the economy is so hard that it's useful to have a single metric to look for. The single metric I would watch is inflation, because if inflation starts to come down, as I believe it will in the next few months [it declined to 8.5 percent in July], the Federal Reserve doesn't have to keep hacking up interest rates. If interest rates don't keep going up, then the economy will probably get back to growth. So it all flows from inflation, and if I were interested in figuring out the direction of the economy, I'd be obsessed with watching energy prices, housing prices, and retail spending.
Isabel: How are Americans feeling about the economy right now? There's a possibility that people's feelings can actually affect where the economy goes from here, right?
Derek: It's a really important point. Feelings aren't imaginary. Feelings drive the economy, to a certain extent. When people are optimistic about the future, they spend more money.
But if you ask consumers how they're feeling about the economy, they increasingly bifurcate by ideology. Republicans say they're sad about the economy when a Democrat is in the White House. And Democrats say they're sad about the economy when a Republican is in the White House. So it's not as useful as it used to be to ask people about their consumer sentiment, because increasingly, consumer sentiment is just political sentiment.
On my podcast, Plain English, the economist Austan Goolsbee made the great point that in 1992, the entire presidential election was about an economic slowdown that had technically already ended. So statistically, the recession was over, but in vibes and feelings, the recession was deepening, and you had this electoral outcome—the defeat of the incumbent president—hinged on feelings of a recession that actually didn't exist. That goes to show that even if feelings are disconnected from statistics, they still have real-world outcomes.
Isabel: Is this an unprecedented moment for the economy?
Derek: We've never had an economy like this, period. This is a cliché, but I've called this the pinched-hose economy. If you turn on the water in your backyard hose and you pinch the hose for a while, the water will build up, and then, when you release the hose, it'll start sputtering wildly, and the hose will flop all over the place in a violent and strange manner. That's what happened in the economy. We shut off the hose and said no one will fly, no one will go to restaurants, people won't go to movie theaters. We purposefully shut down the economy because of the pandemic.
But then demand, which is the water, surged beyond supply's capacity to easily fulfill it. That's why we're seeing the economic hose flopping all over the place. It's why things are weird with baby formula, with gas prices, with airlines. That's the hose flopping around. The hose is still flopping.
Related:
---
Today's News
Donald Trump took the Fifth Amendment and declined to answer questions from the New York State attorney general's office in the investigation into his company's business practices.
Russian forces killed at least 13 civilians and wounded others in a missile attack in southern Ukraine overnight. Ukrainian special forces also reportedly carried out a strike on a Russian air base in Crimea yesterday, a move that would mark a significant escalation in fighting.
The Justice Department charged a member of Iran's Islamic Revolutionary Guard with allegedly plotting to assassinate John Bolton.
---
Dispatches
---
Evening Read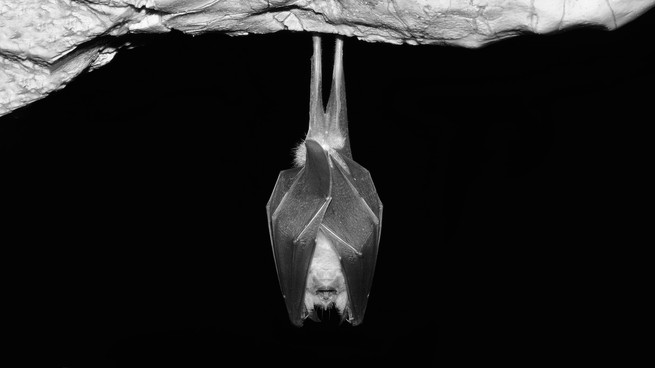 Hibernation: The Extreme Lifestyle That Can Stop Aging
By Katherine J. Wu
Today's most elderly bats aren't supposed to exist. Ounce for ounce and pound for pound, they are categorically teeny mammals; according to the evolutionary rules that hold across species, they should be short-lived, like other small-bodied creatures.
More From The Atlantic
---
Culture Break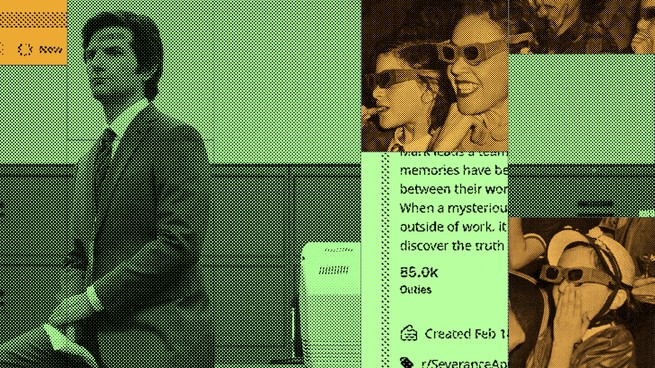 Read. The Yellow House by Sarah M. Broom, a memoir set in New Orleans that has an incredible sense of place.
Or try another pick from our list of eight books that grapple with a hard childhood.
Watch. In the mood to solve a puzzle? Watch or rewatch Severance (Apple TV+) or Yellowjackets (Showtime)—but this time, try to follow along with fan theories on the internet, which play a bigger part in shaping modern TV than you might realize.
Singapore Narrows Growth Forecast After Economy Shrinks in 2Q – BNN Bloomberg
(Bloomberg) — Singapore trimmed its 2022 growth forecast to reflect an increasingly challenging global environment, after the economy slipped into contraction in the second quarter.
Final data for the June quarter Thursday showed gross domestic product shrank 0.2% from the previous three months, and worse than the zero growth estimated by Ministry of Trade and Industry earlier. It also narrowed the full-year projection to a range of 3%-4% from 3%-5% seen before.
The MTI flagged risks to global recovery from aggressive monetary policy tightening as well as China's ongoing struggles with Covid-19 and a property market downturn.
"Downside risks in the global economy remain significant," Gabriel Lim, MTI's permanent secretary, said in a briefing after the release.
Lim cited potential further escalation in Russia's war in Ukraine, which would worsen inflation and global growth prospects, as well as financial instability caused by tighter monetary policies in advanced economies and possible further geopolitical tensions in Asia.
The Singapore dollar fell 0.1% to 1.3704 per dollar at 8:36 am local time.
The trade-reliant city-state has sought to stave off further damage to its post-Covid growth recovery, stemming especially from supply-driven price shocks, through a combination of monetary policy tightening and targeted subsidies to aid the most vulnerable households. Singapore officials are bracing for further volatility in a global economy that the International Monetary Fund warned is on the brink of recession.
"The bigger question is what is the 2023 outlook," said Selena Ling, head of Treasury Research & Strategy at Oversea-Chinese Banking Corp. "Will there be recession in the major economies that will drag the global and Asian growth prospects down further?"
The trade ministry data Thursday also showed the economy grew 4.4% in the second quarter from a year ago, compared with an earlier estimate of 4.8% expansion. The government expects "slight" quarter-on-quarter growth for the remainder of the year, ruling out a technical recession, according to MTI.
Monetary policy is still appropriate after the tightenings this year, Edward Robinson, deputy managing director for the Monetary Authority of Singapore, said at the briefing.
But "significant uncertainties" remain on the inflation outlook and third quarter will be a critical time to watch those pressures, he said. The closely-watched core inflation print is seen to "rise a bit" this quarter, Robinson said.
(Updates with ministry's comments in fourth paragraph and economist comments in eighth.)
©2022 Bloomberg L.P.