Welcome to Real Estate Friday! – theberkshireedge.com
Here's what we have for you this week in The Edge Real Estate section:
B.C. realtor who forged signature of mom's dead boyfriend suspended 3 months – CTV News Vancouver
A B.C. real estate agent who forged the signature of her mother's deceased boyfriend as part of a 2016 condo deal has been handed a three-month licence suspension.
Renee Genieve Doe Wei Lam, who goes by Genie Lam, must also pay a $7,500 disciplinary penalty and $1,500 in enforcement expenses to the B.C. Financial Services Authority.
Details of the Richmond realtor's misconduct were made public last week in a consent order published on the BCFSA website, which identifies Lam's mother as C.L. and her mom's partner as H.L.
Lam told the regulator that prior to H.L.'s death in August 2016, he had signed an agreement transferring the assignment for a $388,000 condo to her mother. Lee claimed to have lost that agreement, possibly while moving homes the same year.
H.L. had already paid $95,590 towards the home, and gifted Lam's mother a cheque for $320,000 to cover the rest on Aug. 24, two days before his death.
According to the consent order, H.L. had been feeling unwell, but "refused to go to the hospital because he worried his family would discover the relationship with C.L."
Instead, he "laid down for a nap and did not wake up," the document reads.
Lam told the regulator that when she decided to falsify H.L's signature on a new assignment agreement, she was distraught over the death of a man she had come to affectionately call "uncle" – and was also concerned about keeping their relationship a secret, as per their wishes.
The consent order does not explain why the couple wanted secrecy.
While trying to complete the agreement, Lam also gave the impression H.L. was "out of town" – implying that he wasn't dead – and falsely claimed to be representing both him and as her mother as a dual agent, according to the BCFSA.
"Ms. Lam knew or ought to have known that she was no longer the agent for H.L. because of his death," the consent order reads.
The property was successfully transferred to Lam's mother in October 2016, and remains in her name.
H.L.'s estate later filed a civil suit against Lam and her mother, but it was dismissed in 2019 after the parties agreed to a confidential settlement.
The dead man's son also filed a complaint against Lam in 2018, which resulted in the BCFSA's investigation. The regulator noted that Lam co-operated with investigators, expressed remorse about her misconduct, made no commission on the 2016 sale, and had no history of formal disciplinary proceedings.
Her three-month suspension began on Jan. 1, and she is barred from acting as an unlicensed assistant until the suspension period is over.
The consent order notes that while the Real Estate Services Act was amended in September 2016 to "substantially increase the available penalty ranges," Lam's conduct preceded the change in legislation, meaning she could only be punished using the previously available penalties.
New Immigrants Struggle Amid Overpriced Canadian Real Estate – RE/MAX News
Immigrants are drawn here in hopes of achieving the Canadian dream, whether it is a higher income or home ownership. This allows them to plant new roots in a nation consistently ranked as one of the top countries in the word, and pass on this wealth to future generations. Evidently, many families that are arriving here may find themselves challenged by the current state of the inched up 0.2 per cent month-over-month in December, while the MLS® Home Price Index (MLS® HPI) rose 2.5 per cent month-over-month and rose a record 26.6 per cent year-over-year. The actual national average home price in December 2021 reached $713,500, up 17.7 per cent per cent from the same month last year, says CREA. What will it take to ease the Canadian real estate market? Might record-low supply levels be positively impacted by rising interest rates this year?
With that being said, it appears that a considerable portion of immigrants have maintained a bearish view of the Canadian real estate market dating back to 2018, when prices were approximately a third less than they are today. Will this attitude change in the coming years, with more than one million immigrants projected to enter the country?
New Immigrants Struggle Amid Overpriced Canadian Real Estate Market
According to Statistics Canada's Housing Experiences survey, two out of five recent immigrants were dissatisfied with the state of the Canadian housing market in 2018. The study found that 63 per cent of recent immigrants were satisfied with their housing situation, below the national average of 82 per cent.
The survey also reveals that Canada's visible minorities were less satisfied with their housing market compared to the national average. The statistics agency reported that 75 per cent of South Asian households, 74 per cent of Chinese households, and 69 per cent of black households were satisfied.
This comes after Statistics Canada data from 2019 revealed that immigrant incomes were much lower in major urban centres, such as Toronto and Vancouver. The study revealed that Toronto is the worst place to earn a living for immigrants, with median incomes hovering at a mere $29,600 before the coronavirus pandemic. Meanwhile, Vancouver saw immigrants earning a median income of $31,000. Montreal didn't fare much better, sitting somewhere in the middle of the list of challenging cities for newcomers.
Overall, after a decade, it is estimated that immigrants coming to Canada will earn a little more than 13 per cent compared to the median for all Canadians nationwide.
National Bank of Canada (NBC) calculations found that prospective homeowners require an annual income of close to $200,000 to afford a house in Toronto, or annual earnings of about $215,000 in Vancouver. In total, the financial institution's qualifying annual income for its urban composite is $144,356, although the median annual income in the index is $77,000.
In the end, the data suggest that the housing affordability crisis is hitting Canadians and immigrants alike. But will these conditions become more pronounced in the next few years?
More Immigrants Will Boost Housing Competition
In 2020 the the federal government announced plans to bring in approximately 1.2 million newcomers before the end of 2023, as part of efforts to boost the economy, be it through job creation or supporting the post-pandemic economic recovery. Reports indicate that Ottawa is considering increasing its target for new permanent residents this year.
Permanent resident arrival admissions skyrocketed in September, marking the biggest monthly gain in a century. The country witnessed the arrival of a little more than 45,000 permanent residents.
But while many immigrants are choosing Ontario and British Columbia as the top landing spots, an increasing number of newcomers are looking to Manitoba and Quebec.
Financial experts are split on this public policy pursuit. "It is a conundrum," said Stephen Brown, senior Canada economist at Capital Economics. On the one hand, Canada's struggling labour market and a falling fertility rate justify the need for immigration. On the other hand, an influx of prospective homebuyers could further crowd an environment where housing supply is already hovering at record lows. The solution, asserted by many industry observers, is a greater push to increase housing supply from coast to coast.
An Expensive Canadian Housing Market in 2022?
Whether you're a recent immigrant or a Canadian citizen, rising real estate prices are a likely reality in 2022.
RE/MAX anticipates that Canadian real estate prices could rise a whopping 9.2 per cent this year, according to the 2022 Canadian Housing Market Outlook Report, with 97 per cent of regions analyzed projected to remain seller's markets.
"Based on feedback from our brokers and agents, the inter-provincial relocation trend that we began to see in the summer of 2020 still remains very strong and is expected to continue into 2022," said Christopher Alexander, President of RE/MAX Canada, in the report. "Less-dense cities and neighbourhoods offer buyers the prospect of greater affordability, along with liveability factors such as more space. In order for these regions to retain these appealing qualities and their relative market balance, housing supply needs to be added. Without more homes and in the face of rising demand, there's potential for conditions in these regions to shift further."
Sources:
Toronto real estate investor to pump $85M into London industrial space – London Free Press (Blogs)
A Toronto real estate investor is spending big bucks in London.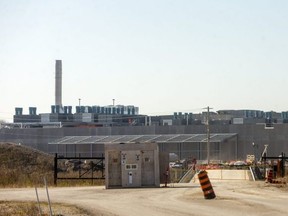 Article content
A Toronto real estate investor is spending big bucks in London.
Article content
Nexus Real Estate Investment Trust will invest more than $85 million in the city this year and next, buying industrial space after investing more than $56 million in 2021, as London has become a hot commercial real estate market, observers said.
"London is a fantastic market. There has been a migration from Toronto to secondary markets due to rents and that, combined with low vacancies, bodes well for the future," said Kelly Hanczyk, chief executive of Nexus REIT.
"There is a significant demand for industrial space across Canada. Toronto is very pricey and secondary markets such as Cambridge, London and St. Thomas and Sarnia are all seeing industrial spaces snapped up rapidly. I don't see that changing anytime soon."
Article content
Nexus plans to spend:
$35.7 million for three properties in London this year, totaling 340,000 sq. ft.
$50.6 million in London in 2023 for a 325,000 sq. ft. industrial property with a 175,000 sq. ft. addition, now being built.
Hanczyk wouldn't say where the buildings are because the purchase isn't finalized.
In 2021, Nexus spent:
$44.1 million for a 391,000 sq. ft. building at Wilton Grove and Pond Mills roads.
$12.5 million for a 100,000 sq. ft. building at 1950 Oxford St. E.
"There is a lot going on and London and area has changed the strategy for these industrial guys," said Brent Rudell, broker and vice-president with Cushman Wakefield, the London realty firm.
He agrees the Toronto area market is "out of control," pushing investors to smaller, but stable, markets with lower costs and rents.
Article content
"In our market now, there is more traffic, more businesses and growth in the industrial and commercial market is really robust," Rudell said.
The London market has some of Canada's lowest industrial vacancy rates.
"There is no availability," Rudell said. "It shows the London market is vibrant, it is a place for any business."
REITs, or real estate investment trusts, typically amass a portfolio of a particular real estate sector, such as office, apartment, or commercial and industrial. Investors who buy shares in the REIT receive a monthly dividend. Nexus focuses on industrial portfolios.
REITs offer investors a chance to buy a portion of large holdings, such as a factory or a mall, Hanczyk said. "It is better to invest in a REIT versus going out and buying a building."
Article content
In one sign of how hot London's industrial sector is, a report this month from commercial realty firm CBRE pegged the vacancy rate at just 0.8 per cent, with only 328,000 sq. ft. of small- to mid-sized space available.
While there is nearly 900,000 square feet under construction, more than two-thirds of that is for one project: the 640,000 sq. ft. Maple Leaf Foods chicken processing plant.
To get more industrial land on the market, the city must revisit the development fees it charges builders for construction and speed development approvals, for zoning and site plans, for example, Rudell said.
"London needs more industrial space, there is no end in sight," to the demand, he added.
"Put an empty industrial space on the market now and you'll have 50 showings and 20 offers. It's great for sellers, but a lot of people are not getting the space they want."
London is not alone. Nationally, the industrial vacancy rate dropped below two per cent to 1.8 per cent and rents rose sharply in 2021, up nearly 11 per cent from 2020, the report said.