8 new COVID-19 cases reported Thursday – HalifaxToday.ca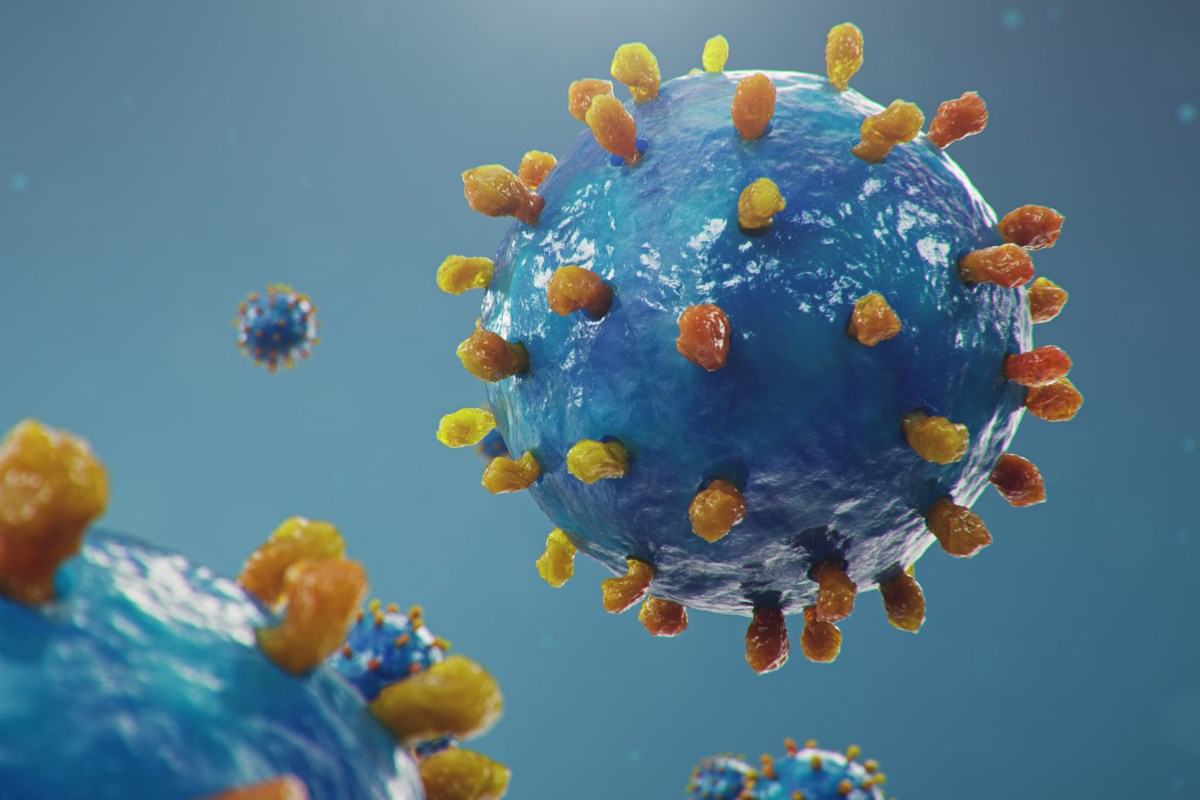 NEWS RELEASE
COVID-19/HEALTH/WELLNESS
*************************
Eight new cases of COVID-19 are being reported in Nova Scotia today, Feb. 25.
Seven cases are in Central Zone. Four are close contacts of previously reported cases. The other three cases are under investigation.
One case is in Eastern Zone and is related to travel outside Atlantic Canada.
"You can see from today's numbers that the cases are ticking up. And so, let me remind all Nova Scotians of the importance of testing. It's key for detecting cases early on and limiting the spread of COVID-19," said Premier Iain Rankin. "I encourage you, even if you don't have symptoms, to book an appointment at one of the primary assessment centres or drop into a pop-up testing site."
As of today, Feb. 25, Nova Scotia has 27 active cases of COVID-19.
Nova Scotia Health Authority's labs completed 2,969 Nova Scotia tests on Feb. 24.
As of Feb. 24, 30,748 doses of COVID-19 vaccine have been administered. Of those, 11,766 Nova Scotians have received their second dose.
Since Oct. 1, Nova Scotia has completed 200,142 tests. There have been 535 positive COVID-19 cases and no deaths. One person is currently in hospital, in ICU. Cases range in age from under 10 to over 70. Five hundred and eight cases are now resolved. Cumulative cases may change as data is updated in Panorama.
"We have recently started to see new cases with no clear link to travel or a known case. This is increasingly concerning as our case numbers are creeping up," said Dr. Robert Strang, Nova Scotia's chief medical officer of health. "I want to remind people of the importance of following all the public health measures, as well as keeping your social circles small and consistent. If you do have several close contacts, consider making testing part of your regular COVID-19 prevention measures."
Nova Scotians are strongly encouraged to seek asymptomatic COVID-19 testing, particularly if they have a large number of close contacts due to their work or social activities. Appointments can be booked at https://covid-self-assessment.novascotia.ca/ by choosing the asymptomatic option. Rapid testing pop-up sites continue to be set up around the province as well. More information on testing can be found at https://www.nshealth.ca/coronavirustesting .
Visit https://covid-self-assessment.novascotia.ca/ to do a self-assessment if in the past 48 hours you have had or you are currently experiencing:
— fever (i.e. chills/sweats) or cough (new or worsening)
Or:
Two or more of the following symptoms (new or worsening):
— sore throat
— runny nose/nasal congestion
— headache
— shortness of breath/difficulty breathing
Call 811 if you cannot access the online self-assessment or wish to speak with a nurse about your symptoms.
When a new case of COVID-19 is confirmed, the person is directed to self-isolate at home, away from the public, for 14 days. Public health works to identify and test people who may have come in close contact with that person.
Anyone who has travelled from anywhere except Prince Edward Island must self-isolate for 14 days. As always, anyone who develops symptoms of acute respiratory illness should limit their contact with others until they feel better.
It remains important for Nova Scotians to strictly adhere to the public health order and directives – practise good hand washing and other hygiene steps, maintain a physical distance when and where required. Wearing a non-medical mask is mandatory in most indoor public places.
Nova Scotians can find accurate, up-to-date information, handwashing posters and fact sheets at https://novascotia.ca/coronavirus .
Businesses and other organizations can find information to help them safely reopen and operate at https://novascotia.ca/reopening-nova-scotia .
Quick Facts:
— additional information on COVID-19 case data, testing and vaccines is available at https://novascotia.ca/coronavirus/data/
— a state of emergency was declared under the Emergency Management Act on March 22, 2020 and extended to March 7, 2021
— online booking for COVID-19 testing appointments is available at https://covid-self-assessment.novascotia.ca/
Additional Resources:
Government of Canada: https://canada.ca/coronavirus
Government of Canada information line 1-833-784-4397 (toll-free)
The Mental Health Provincial Crisis Line is available 24/7 to anyone experiencing a mental health or addictions crisis, or someone concerned about them, by calling 1-888-429-8167 (toll-free)
If you need help with a non-crisis mental health or addiction concern call Community Mental Health and Addictions at 1-855-922-1122 (toll-free) weekdays 8:30 a.m. to 4:30 p.m.
Kids Help Phone is available 24/7 by calling 1-800-668-6868 (toll-free)
For help or information about domestic violence 24/7, call 1-855-225-0220 (toll-free)
For more information about COVID-19 testing and online booking, visit https://novascotia.ca/coronavirus/symptoms-and-testing/
*************************
Tourmaline to expand in Montney with C$1.1 billion deal for Black Swan
Canada's Tourmaline Oil Corp said on Friday it would buy privately owned Black Swan Energy Ltd in a C$1.1 billion ($908.79 million) deal, as the oil and gas producer looks to expand in the Montney region, one of North America's top shale plays.
Canada's Montney, which straddles Alberta and British Columbia, has seen a wave of consolidation as companies buckled under collapsing oil prices amid the COVID-19 pandemic.
Tourmaline said the deal represents a key part of its ongoing North Montney consolidation strategy and the company sees the area as a key sub-basin for supplying Canadian liquefied natural gas.
The company in April acquired 50% of Saguaro Resources Ltd's assets in the Laprise-Conroy North Montney play for $205 million and entered into a joint-venture agreement to develop these assets.
Analysts at brokerage ATB Capital Markets called the Black Swan assets a "hand in glove" fit with its recent acquisitions.
Tourmaline stock rose 4.5% to C$32.1.
The deal value consists of 26 million Tourmaline shares and a net debt of up to $350 million, including deal costs.
Tourmaline will acquire an expected average production capacity of over 50,000 boepd when the deal closes, likely in the second half of July.
The company, which also raised its dividend by 1 Canadian cent per share, expects the Black Swan assets to generate free cash flow of $150 million to $200 million in 2022 and beyond.
The Canadian energy sector has seen a flurry of deals with companies expecting to benefit from the rebound in oil prices as global fuel demand picks up.
ARC Resources Ltd in April bought Seven Generations Energy Ltd for C$2.7 billion to create Montney's largest oil and gas producer.
($1 = 1.2104 Canadian dollars)
(Reporting by Rithika Krishna in Bengaluru; Editing by Vinay Dwivedi)
Exxon losing veteran oil traders recruited to beef up profit
Exxon Mobil Corp has lost two top crude oil traders from its U.S. energy trading group, according to people familiar with the matter, in a continued exodus from the group.
Exxon last year reversed course on a major expansion of its oil and petroleum products trading as fuel demand tumbled during the pandemic. It suffered a $22.4 billion loss in 2020 from its oil production and refining businesses, leading to deep cost cuts across the business.
Veteran oil traders Michael Paradise and Adam Buller, both of whom joined the company in 2019 after lengthy careers elsewhere, resigned last week, the people said. Paul Butcher, an Exxon trader in Britain, plans to leave in September, another person familiar with the operation said.
Butcher was recruited by Exxon in 2018 to advise it on North Sea oil markets and on accounting for trading transactions. He earlier worked for BP Plc, Glencore Plc and Vitol SA.
Exxon declined to comment on the departures, citing personnel matters.
"We're pleased with our progress over the past couple of years to grow our team and capabilities," said spokesman Casey Norton. Exxon's scale and reach "give our trading teams a broad footprint and unique knowledge and insights" that can generate value for shareholders.
Paradise was a highly regarded crude oil trader who joined Exxon from Noble Group and earlier was director of crude oil trading at Citigroup Inc and BNP Paribas. Buller joined Exxon in late 2019 after trading oil for Petrolama Energy Canada and Spain's Repsol SA. He earlier was director of international oil trading at BG Group.
Exxon recruited a cadre of experienced traders hoping to replicate rivals BP and Royal Dutch Shell in trading. Both generated enormous trading profits last year by buying oil during the downturn. They sold it at higher prices for future delivery, posting multibillion-dollar profits for the year.
In contrast, Exxon began restricting the group's access to capital as the pandemic accelerated, laid off some staff and offered early retirement packages to others, Reuters reported. Exxon does not separately report the performance of its trading unit.
(Reporting by Gary McWilliams in Houston, Devika Krishna Kumar in New York and Julia Payne in LondonEditing by David Evans and Matthew Lewis)
G7 global tax plan may hit corporate titans unevenly
An agreement by wealthy nations aimed at squeezing more tax out of large multinational companies could hit some firms hard while leaving others – including some of the most frequent targets of lawmakers' ire – relatively unscathed, according to a Reuters analysis.
Finance ministers from the Group of Seven leading nations on Saturday agreed on proposals aimed at ensuring that companies pay tax in each country in which they operate rather than shifting profits to low-tax havens elsewhere.
One proposed measure would allow countries where customers are based to tax a greater share of a multinational company's profits above a certain threshold. The ministers also agreed to a second proposal, which would levy a minimum tax rate of 15% of profits in each overseas country where companies operate, regardless of profit margin.
The Reuters review of corporate filings by Google-owner Alphabet Inc suggests the company could see its taxes increase by less than $600 million, or about 7% more than its $7.8 billion global tax bill in 2020, if both proposed measures were applied. Google is among the companies that some lawmakers have criticized as paying too little tax.
Meanwhile, medical group Johnson & Johnson, which is also U.S.-based, could see its tax bill jump by $1 billion, a more than 50% rise over its $1.78 billion global tax expense last year, according to Reuters' calculations.
Both Google and J&J declined to comment on the calculations.
In a statement Saturday following the G7's agreement, Google spokesman José Castañeda said: "We strongly support the work being done to update international tax rules. We hope countries continue to work together to ensure a balanced and durable agreement will be finalized soon."
Determining the exact impact the new rules will have on companies is difficult, in part because companies don't typically disclose their revenues and tax payments by country. And key details about how the rules would be implemented are still pending, tax specialists say, including to which countries profits would be reallocated and to what degree taxes generated by the new measures would offset taxes owed under the current system.
The proposed rules themselves also face hurdles. In the United States, several top Republican politicians have voiced opposition to the deal. Details of the agreement are also due to be discussed by the wider Group of 20 countries next month.
Four tax specialists concurred with Reuters' methodology but noted that there is still uncertainty about how the measures would be applied, including which tax breaks are included in the 15% minimum overseas tax.
The G7 comprises Canada, France, Germany, Italy, Japan, the United Kingdom and the United States.
"The deal makes sure that the system is fair, so that the right companies pay the right tax in the right places," said a spokesperson for the UK Treasury, which hosted the G7 meeting. "The final design details and parameters of the rules still need to be worked through."
SHARING PROFITS
The first proposed measure focuses on large global firms that report at least a 10% profit margin globally. Countries in which the companies operate would have the right to tax 20% of global profits above that threshold in an effort to stop companies reporting profits in tax havens where they do little business.
Applying that formula to Google could result in as much as $540 million in additional taxes, according to the Reuters analysis.
Based on Google's 2020 global profits of $48 billion, Reuters calculated what portion of that income could be reallocated based on the G7's proposed formula. Reuters then calculated how much more the company would pay if tax was levied on that portion of income at the rate of 23% – which is the average tax rate for developed nations as identified by Paris-based research body the Organization for Economic Cooperation and Development – rather than the average overseas tax rate of 14% that Google said it paid last year.
Applying the same methodology to J&J, and its 2020 global profits of $16.5 billion, the healthcare company would see its global tax bill rise by about $270 million as a result of the first measure.
The exact impact on each company's tax bill would depend on how much income is actually reallocated. Also at issue is which country the profit is moved from and to – and therefore what the increase in tax rate is. If all the reallocated profit comes out of zero-tax jurisdictions, the impact could be greater.
MINIMUM TAX OVERSEAS
U.S. and UK officials say the other measure, involving a 15% global minimum tax, will have a bigger total impact on how much in taxes governments collect. But its effect on companies will vary widely. In recent years, Google-parent Alphabet, like some other targets of tax campaigners, has reorganized its international tax structures and last year reported over three-quarters of its global income in the United States compared to less than half in each of the previous three years, according to its corporate filings.
Google reported $10.5 billion of dollars of earnings from outside the United States last year and an average overseas tax rate of 14%, which is one percentage point below the G7's proposed minimum tax.
If Google's overseas earnings were all taxed at 15%, the additional tax due would be $100 million. The impact could be higher if a large proportion of the money is earned in zero-tax jurisdictions like Bermuda, where Google used to report over $10 billion a year in income. Conversely, the impact of the minimum tax would be reduced if the first measure prompted Google to reallocate some of its non-U.S. earnings out of tax havens.
Excluding the impact of the first proposed measure, increasing the tax rate on overseas income to 15% would mean $45 million of additional tax.
The situation for J&J would be very different. It earned 76% of its 2020 income outside of the United States and paid 7% tax on average on that overseas profit. Applying a 15% tax rate to that overseas income figure would result in $990 million in additional taxes, according to Reuters' calculations.
While the reallocation of profit under the first measure would reduce this impact, the combined result of the two measures would be more than $1 billion.
Academics say businesses are adept at mitigating the impact of measures that are designed to reduce tax avoidance and therefore could re-organize in order to limit the impact of the proposed measures. And, in reality, tax incentives offered by governments mean companies may end up paying less in practice.
(Reporting by Tom Bergin; Editing by Cassell Bryan-Low)