Apple Loses $2 Trillion Status Following Largest One-Day Loss in Market Value of Any Company Ever – MacRumors
Following several months of explosive growth, Apple's stock came crashing down on Thursday, dropping around eight percent in a single day. It was the worst day of trading for technology stocks as a whole since March.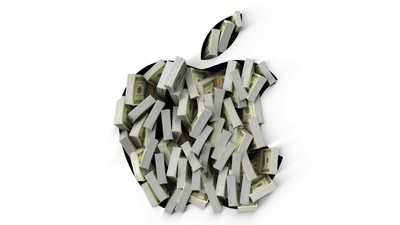 Apple's market capitalization slid over $180 billion as a result of the sell-off, marking the largest one-day loss in value for any company ever, according to Barron's. The report claims the previous record was set by Volkswagen in October 2008, when the automaker lost $153 billion in value in a day, shortly after a massive short squeeze.
Apple is down another five percent today as of writing, stripping the company of its $2 trillion status during intraday trading.
Apple's stock price is still twice as high as it was in late March. Despite the global health crisis, the company set a June quarter revenue record of $59.7 billion, buoyed by strong Mac and iPad sales as more people work, learn, and connect with others from home.
Apple recently announced a four-for-one stock split that took effect for shareholders of record as of August 24. Split-adjusted trading began August 31.
Benefit broadcast raises $131,000 for Chatham-Kent Hospice – Stony Plain Reporter
More than $131,000 was raised for the Chatham-Kent Hospice during the first Hearts Together for CK Hospice benefit broadcast.
More than $131,000 was raised for the Chatham-Kent Hospice during the first Hearts Together for CK Hospice benefit broadcast.
The event streamed live on Facebook and YourTV on Sept. 24 asking viewers to donate to local palliative care.
Money was also raised in advance through sponsorship and donations.
"We are overwhelmed with gratitude for the generosity and kindness shown by donors in support of our hospice families," event chairperson Randi Bokor Caron said in a statement. "Even with the COVID-19 pandemic and the many restrictions associated with it, Chatham-Kent Hospice continues to provide compassionate care to those at end-of-life and their families.
"With over 50 per cent of the Chatham-Kent Hospice operating budget being covered by donations each year, these funds will be used to ensure hospice residents remain comfortable and connected to their families at no cost to them."
The hospice's benefit gala held annually in October was cancelled this year because of the COVID-19 pandemic. Its proceeds are part of the donations that go towards the hospice's operating budget.
The broadcast included testimonials from families supported by hospice, video performances by local artists, and prize draws for gift cards to local businesses. Greg Hetherington and Cheryl Johnstone were the hosts.
Donations are still being accepted at chathamkenthospice.com.
West Kelowna Warriors complete sweep of Vernon Vipers – Summerland Review
The Vernon Vipers fell to 0-2 in the B.C. Hockey League's Okanagan Cup exhibition tournament Saturday night on home ice.
Deegan Mofford's goal with 15 seconds left in the second period gave the visiting West Kelowna Warriors a 2-1 win over the Snakes at Kal Tire Place, completing a home-and-home sweep in the first two games of the tourney.
The Warriors beat Vernon 4-1 Friday at Royal LePage Place.
Kaidan Johnson gave the Vipers a 1-0 lead, tapping in a goal-mouth pass from defenceman Trey Taylor at 19:02 of the opening frame.
Carter Wilkie got that one back for the Warriors with a shorthanded goal at 16:30 of the second.
Zach Bennett picked up the win in goal for West Kelowna while Cloverdale product Roan Clarke was stellar in net for the Vipers.
The Okanagan Cup is a two-month tournament that will feature the Okanagan's four teams, the Vipers, Warriors, Salmon Arm Silverbacks and Penticton Vees.
The tournament will consist of a total of 27 games as each team will face-off against one another four times. The games will take place on Fridays and Saturdays with each team playing a total of 12 games.
The final weekend of play will commence on Saturday, Nov. 7, followed by a weekend of semifinal and final action, beginning Friday, Nov. 13 and concluding with the championship game on Saturday, Nov. 14.
"This a great opportunity for our fans to get their hockey fix," said Vipers executive vice-president Todd Miller.
Each of the teams 12 games will be streamed live on HockeyTV.com. In addition, all four organizations are excited to showcase their players on Shaw with select games airing on the Shaw channels across the Okanagan.
The Vees started the tournament 2-0, sweeping the Silverbacks 7-0 in Salmon Arm, and 8-2 at the South Okanagan Events Centre.
The tournament continues Friday, Oct. 2, when the undefeated Warriors and Vees tangle in Penticton. The clubs play again the next night in West Kelowna.
The Vipers will visit Penticton for a mid-week game Wednesday, Oct. 7, before the two teams meet at Kal Tire Place Saturday, Oct. 10.
---

roger@vernonmorningstar.com
Like us on Facebook and follow us on Twitter.
Apple Watch Series 3 users reporting issues after installing WatchOS 7 – MobileSyrup
Some Apple Watch Series 3 users are reporting several issues with their smartwatches after recently installing watchOS 7.
There's a thread on Apple's support forms dedicated to Apple Watch 3 owners detailing their frustrations after downloading watchOS 7.
The most common issue seems to be the smartwatches randomly rebooting several times a day. One user notes that they've had several reboots a day and that they never experienced this issue with previous updates.
Further, another forum on MacRumours details similar issues with other Apple Watch Series 3 owners. The users note that they're experiencing random reboots and laggy performance.
Unfortunately, there's no way to downgrade a watchOS 7 update, and although there was a bug fix released this week, it doesn't appear to solve these specific issues.
It's worth noting that it's unclear how widespread these issues are, but since there seem to be numerous reports, Apple is likely aware of the problem and hopefully working on a fix.
Apple released watchOS 7 on September 16th, bringing features like sleep tracking and new watch faces.