"By Anxiety I Mean I'm Just On Edge"- Serena Williams Can't Take The Quarantine Anymore – Essentially Sports
American tennis star Serena Williams is not having an easy time with the Coronavirus quarantine. While some introverted people seem to have gotten perfectly into the isolation mode, Serena is certainly not one of them. In fact, Serena revealed that this period of isolation was actually giving her a lot of anxiety.
She had made it clear in an Instagram post that she'll be spending six weeks at home due to the Coronavirus crisis. However, in a TikTok post, she opened up on the difficulties of that kind of commitment. Starting initially with a sense of comfort at finding some free time, it quickly decelerated into tension.
The cancellation of tournaments has also had an adverse impact. Let's learn from Serena herself about the devastating effects of quarantine.
Know More – London Olympics 2012: The Golden Run Of Serena Williams
What did Serena Williams say?
Serena said that the crisis started with her having confidence in her ability –
I wanted to take a minute and talk about my experience with corona. It started out with me feeling like, 'Oh it can't really affect me'.
However, as tournaments started getting called off, the gravity of the situation hit her like a bullet.
"And then suddenly Indian Wells was cancelled and I was like, 'Oh, OK, that's weird but I have a little time off and I'm going to enjoy that time off.
"And then one cancellation led to another and then led to another and led to all this anxiety that I'm feeling."
Serena described that her behaviour had become one of overreaction. To every little thing, she has an extreme reaction –
"Now I've been social distancing for actually a really long time, for probably two weeks now, and every little thing makes me crazy."
"And by anxiety I mean I'm just on edge. Any time anyone sneezes around me or coughs I get crazy. I don't hang out with anyone, and when I say anyone I mean, my daughter."
Know More – The Mindboggling Records Of Serena Williams And Venus Williams
However, this was not out of any anger. Actually, Serena is concerned about the health of her little daughter. With the onslaught of the virus, this is an obvious reaction –
"She coughed, I got angry and gave her a side-eye. I gave her that 'angry Serena' and then I got sad.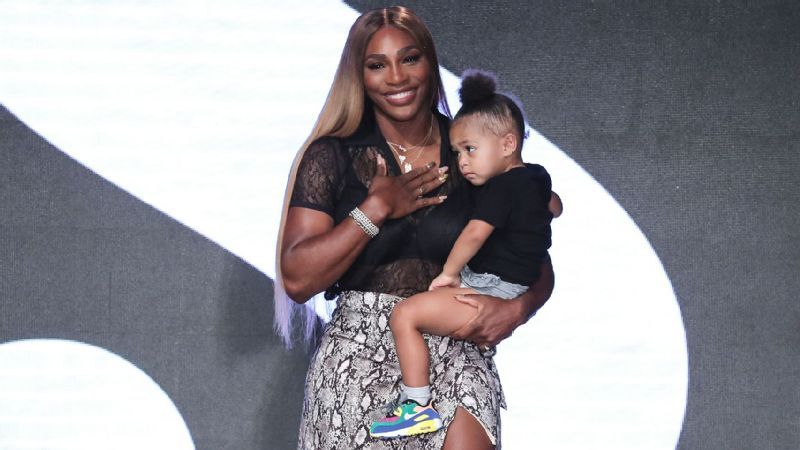 "I was like, 'Is she ok? Is there something wrong with my daughter? Is there anything I can do?' I just don't know what to do, so instead of being relaxed I'm really under a ton of stress."
Honestly, we can all relate to Serena right now at some level. Obviously a little time alone is good. However, what we are looking at is a complete isolation for months. Truth be told, there are people like Serena for whom working is the essence of living.
Let's hope that things get normal as quickly as possible.
Woods on Masters: 'My body was ready' – TSN
Tiger Woods felt strong and fit enough to compete for another green jacket. He could sense the adrenaline starting to flow, along with a strange sensation.
He was grumpy.
Instead of flying to Augusta National for the Masters this week, he was home in Florida, where the only competition for a green jacket was a putting contest with his 11-year-old son, Charlie.
"I felt energetic, I felt really alive and wired and kind of irritable, and I didn't know what was going on," Woods said in an interview with GolfTV made available Thursday. "And I realized it was Sunday morning. … And my body, subconsciously, I knew I was supposed to be getting ready to leave and start playing the Masters.
"My body was ready, and I didn't know why I was acting that way," he said. "It's crazy."
The interview recorded Wednesday with Henni Zuel of GolfTV — Woods has an endorsement deal with the Discovery-owned channel — was his first since the final round of the Genesis Invitational in February. Woods chose not to play the next four tournaments because his back was not ready. And then golf was shut down along with other sports by the COVID-19 pandemic.
He has been at home with his two children and girlfriend, riding bikes for exercise, occasionally playing golf at The Medalist Club and having putting contests with Charlie, with the green jacket going to the winner.
That's another reminder of these times. This will be the longest a Masters champion has been able to keep golf's most famous piece of clothing at home. Woods is not required to leave it in his locker at Augusta National until he returns to defend. And that won't be until November at the earliest.
"This is not the way that I would've wanted to keep the jacket for a longer period of time," Woods said. "I wanted to get out there and compete for it and earn it again, like I did in '02. But it's not a normal circumstance, it's not a normal world. It's a very fluid environment and it's very different for all of us. Fortunately, we potentially could have a Masters in November and play it then. I guess I'll be defending then and hopefully that all comes about."
In the meantime, he started playing for the jacket with Charlie at the start of the year, wanting to take advantage while the jacket was at home.
"I don't know if I'll be able to defend, I don't know if I'll be able to win again, but let's just take a moment to have a little fun with it," Woods said. "Occasionally, it's gone into his closet. Primarily, it's stayed in mine. But the fact he's been able to earn it off me — because there are no wins that are given in this family — it's been fun to see him tease me about beating me and being able to wear the jacket and have it in his closet where he says it belongs."
Woods would rather let 95 other players try to take it over 72 holes at Augusta National.
That will have to wait.
The time off has been helpful in one regard. Woods, who won the ZoZo Championship in Japan late last year for his record-tying 82nd victory on the PGA Tour, was off to a slow start this year. He didn't seriously contend at Torrey Pines and finished last at Riviera. And then he shut it down, his back not feeling quite right as he resumes his career following four surgeries, the last one to fuse his lower spine.
"Night and day," he said about the difference in how he feels from the last time he played on Feb. 16 in Los Angeles. "I feel a lot better than I did then. I've been able to turn a negative into a positive and been able to train a lot and get my body to where I think it should be at."
He still struggles to think about what he should be doing this week: a flight to Augusta on Sunday to practice and help hand out trophies in the Drive, Chip and Putt National Finals; the noise and bustle of practice rounds on Monday and Tuesday, the Masters Club dinner on Tuesday night for only champions, the Par 3 Tournament with his kids as caddies on Wednesday, and then quiet of the eve of the Masters as he tries to build toward the final round of his favourite tournament.
He stuck to one tradition — the Champions Dinner.
Woods tweeted a photo of him having his dinner Tuesday night, wearing the green jacket, with his girlfriend and children and food that he wants on the menu — steak and chicken fajitas, sushi and sashimi, milkshakes. Also on the table were cupcakes.
Whenever he gets around to hosting the real dinner at Augusta National, it probably won't end the same way.
There was a food fight at home.
"It got a little bit interesting at the end, a little ugly, where icing was flowing across people's hair and face, and so we had a little bit of fun at the end," Woods said. "I did take the jacket off. This jacket cannot get any cupcake on it."
Young, Paul to headline H-O-R-S-E field starting Sunday on TSN – TSN
Chris Paul of the Oklahoma City Thunder and Trae Young of the Atlanta Hawks will headline the field of NBA, WNBA and NBA alumni in a H-O-R-S-E challenge beginning Sunday night on TSN.
Catch it beginning at 7:00 p.m. ET/5:00 p.m. PT on TSN2, TSN.ca, the TSN App and on TSN Direct.
Other members of the field include former WNBA star and Naismith Hall-of-Famer Tamika Catchings, WNBA All-Star Allie Quigley of the Chicago Sky, Zach LaVine of the Chicago Bulls, Mike Conley of the Utah Jazz as well as retired stars Paul Pierce and Chauncey Billups.
ESPN's Mark Jones will serve as the event's host.
The challenge will be held in tournament format, with the quarter-final round happening this Sunday and the semifinal and final round taking place the following Thursday.
Sunday's quarter-finals will see Young take on Billups, Catchings face Conley, LaVine against Pierce, and, finally, Paul match up with Quigley.
State Farm will donate more than $200,000 on behalf of the participants to charities focused on coronavirus relief efforts.
Here is the complete broadcast schedule for the tournament.
Report: Paul, Young headline HORSE field – TSN
The NBA and ESPN's plan to televise a HORSE competition is nearing completion according to ESPN's Adrian Wojnarowski.
Sources: The NBA and ESPN plan to televise a HORSE competition is nearing completion and among those expected to participate include Chris Paul, Trae Young and Zach LaVine. Competition will also include a couple of WNBA players and recent NBA alumni.

— Adrian Wojnarowski (@wojespn) April 8, 2020
Among those expected to participate are Oklahoma City Thunder point guard Chris Paul, Atlanta Hawks guard Trae Young and Chicago Bulls guard Zach LaVine. Wojnarowski adds the competition will include a couple of WNBA players and recent NBA alumni.
More to come.