Google Pixel Watch design reveals a gorgeous Apple Watch 6 killer – Tom's Guide
All has been quiet on the Pixel Watch front for a while — which is weird for a smartwatch that's been rumored to be imminent for the better part of four years. Sure, we saw a possible Pixel Watch-themed patent recently, but the chances of seeing a wrist-based wearable at Google's upcoming Pixel 5 reveal feel slim at this point.
So perhaps the best we've got for now are these wonderful concept images from designer James Tsai. Taking inspiration from current "Made By Google" devices, Tsai opts for a more playful aesthetic, even providing Google style names for each color: "milk white", "sweet papaya" and "boba black."
Tsai imagines a watch that in design terms isn't a million miles away from the plastic feel of early Withings fitness trackers, only with an always-on screen instead of physical hands. Tsai imagines that Google Assistant would be front and center, but also finds room for Wear OS staples like Google Maps, Google Fit and Uber.
"The Pixel Watch features a circular display with a soft-touch area creating a smooth tactile finish," Tsai writes. "The matte glass screen can always match the wrist band's color when Always-On mode is on. The variety of matte and glossy materials adds a creamy and sleek feel to the smartwatch experience."
Our only real complaint is the fact that the watch face is built into the strap itself, which means no customization options whatsoever. It would also mean Google couldn't 'do an Apple' and sell straps directly to consumers.
It feels a sure thing that Google will make a Pixel Watch at some point, but the question is "when?". The usually reliable Evan Blass seemed certain one would appear alongside the Pixel 3 in 2018, before Google's Director of Engineering for Wear OS poured cold water on this in an exclusive interview with Tom's Guide. Last year was also mooted, but nothing was ultimately forthcoming.
Since then, of course, Google has bought Fitbit and it feels a certainty that the companies will combine their know-how into the ultimate Wear OS hardware eventually. With the well-received Galaxy Watch 3 having just launched and the highly anticipated Apple Watch 6 on the horizon, Google would be wise to have a new watch to complete with the latest offerings from Samsung and Apple. And on that note, it's worth casting a glance at this report from ET News which states Google has placed a large order for body movement tracking sensors from Samsung.
Maybe these are bound for the Pixel Watch when it finally enters the production line? We can but hope, but it's very unlikely to be this year. So for now, you're best off enjoying the rest of James Tsai's concept art and dreaming.
The New War Against Developers: Google Is Also Enforcing Its In-App Purchasing Rules – Forbes
Bloomberg reports that Google will reemphasize its in-app purchase policy with developers who list their apps on the Play Store. Google currently mandates that all services with in-app purchases use the Google Play Store's billing services, a process which allows Google to keep about 30% of the revenue.
Google's policy has been the same for years, but the company will reinforce it, as many developers are not following Google's requirements. The reinforcement is not a welcome sign to developers, who are also fighting against Apple's recent reinforcement of in-app purchasing rules.
A group of popular smartphone app publishers, including Spotify, Epic Games and Basecamp, have announced the creation of the "Coalition for App Fairness," which hopes to more fair arrangements between app stores and publishers.
Bloomberg reported that Netflix, Spotify and Epic Games have been bypassing Google's rules and have avoided paying Google fees. Currently, high-profile apps avoid fees by mandating that users sign up for services (and pay) through the app's website, which avoids the need for in-app purchases.
The risk for Google is that Android's open nature allows users to download third-party apps with relative ease, when compared to Apple's closed app ecosystem. In fact, on some Android devices, there may be a third-party app store, operating completely without the guidance of Google. Some app developers may find a way to popularize a third-party app marketplace that can be loaded onto Android that may provide more fair terms for developers.
Apple's Battle Royale With Epic Games About to Start for Real – Bloomberg
The legal fight between Apple Inc. and Epic Games Inc. kicks into full gear on Monday with decisions that will influence the future of app stores in the U.S. and how the world's largest technology platforms make money from developers.
U.S. District Judge Yvonne Gonzalez Rogers will decide whether to force Apple to let battle royale video game Fortnite back into the App Store with Epic's in-house payment option. She will also rule if Apple can block third-party apps using Epic's Unreal Engine development software.
Most legal experts expect the judge to extend her temporary injunction for Unreal Engine, but not reinstate Fortnite in the Apple App Store.
"Epic faces an uphill battle," said Mark Lemley, a professor at Stanford Law School. "Apple's pricing policies are problematic, and antitrust law should probably do something about it. But courts are very reluctant to dictate who a company, even a monopolist, has to do business with."
The decisions will have far-reaching consequences especially as authorities across the globe examine whether tech giants including Apple and Alphabet Inc.'s Google have broken antitrust rules. On Monday, the judge will consider if Epic is likely to succeed on the merits of its antitrust claims and whether the company will suffer irreparable harm if she doesn't issue an injunction.
At stake is Apple and Google's ability to charge fees of up to 30% to developers using their app stores. Consumers spent $50 billion worldwide on the App Store and Google Play in the first half of 2020, according to Sensor Tower estimates. That generates billions of dollars in highly profitable revenue for the companies. Some developers deride this an unfair and unwarranted tax. Epic and its Founder Tim Sweeney have led the backlash this year.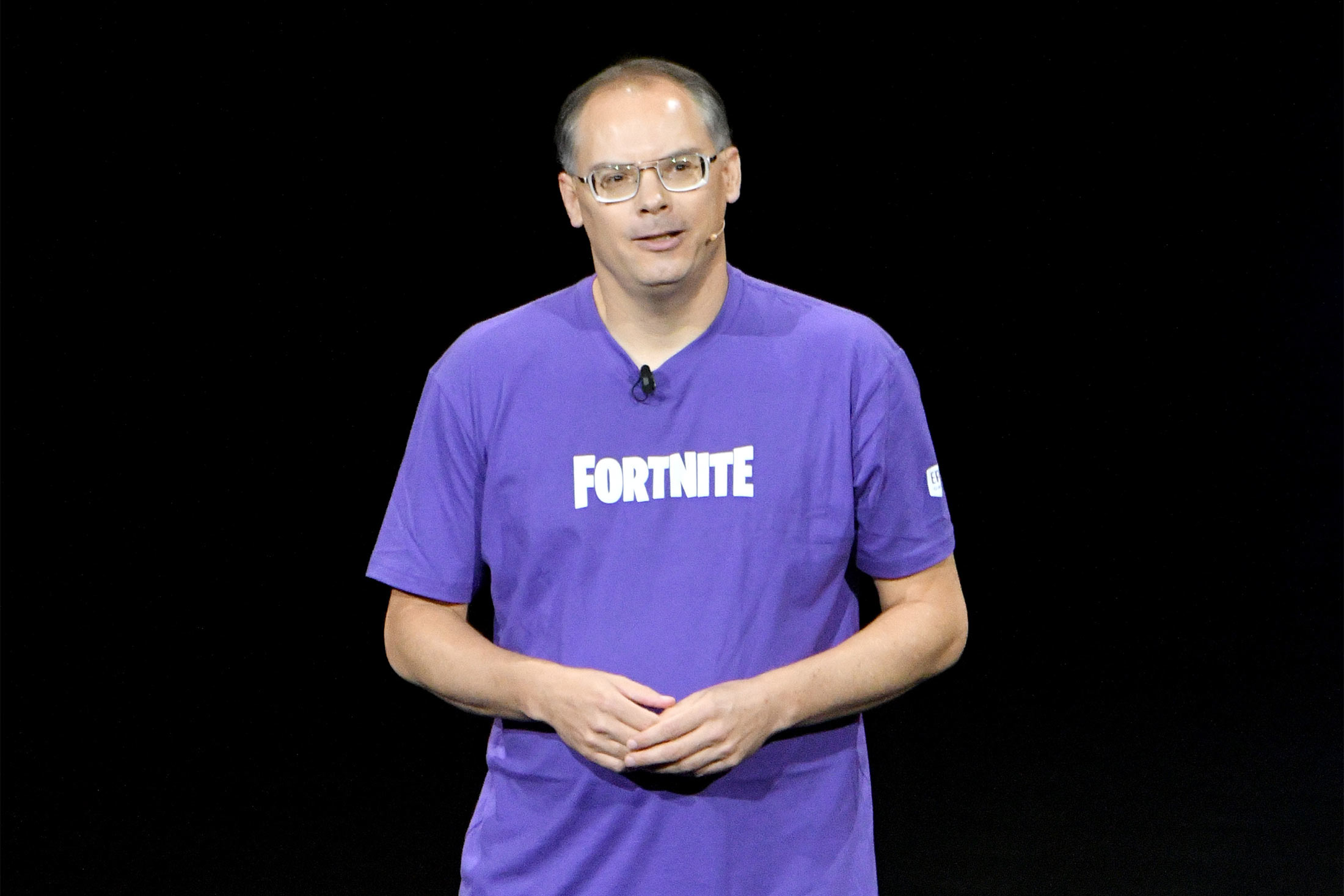 Google may change its policies if the Fortnite case ends up favoring Apple, said Lewis Ward, an analyst at researcher IDC. No matter the outcome, Epic has gained a lot of goodwill among gamers and other developers.
"In the larger court of public opinion, in the U.S., my sense is that Epic is generally viewed as the good guy here, and Apple is viewed as the bad guy," Ward said.
"It has raised the profile of Epic from an already well-respected game company to one that has a philosophy or a vision of where the games industry should go over time," Ward added. "That vision is one that is more aligned with how the internet began, which was open and free and cheap."
Read more: Epic's Battle With Apple and Google Has Roots in the Pac-Man Era
The impact on Epic's business so far has been "fairly negligible," said Doug Clinton, co-founder at Loup ventures — tens of millions of dollars in lost revenue. While players can no longer download Fortnite on their Apple devices, many of them have simply shifted their playing to consoles and PCs. Fortnite climbed SuperData's rankings of top-grossing titles among console games in August, reaching third place. It ranked sixth in July, before the legal spat between Epic and Apple began.
Financially, Apple doesn't have much to lose by kicking Fortnite out. The company has taken in about $350 million in revenue from Fortnite since the game launched on the iPhone in 2018, according to Sensor Tower data. Apple pulled in sales of more than $250 billion in its latest fiscal year.
Read more: Spotify, Match Launch Coalition to Protest App Store Rules
If the court forces Apple to keep distributing Unreal Engine, that could be positive for the iPhone maker. The decision would let other games that use the tools continue distributing their software via Apple's platform, resulting in a 30% cut for each sale or in-app purchase. However, Apple argues that the continued distribution of Unreal Engine by what it considers to be a rogue developer could harm consumer security.
There are broader risks for Apple from the case, though. If Epic continues to paint Apple as the bad guy to younger iPhone and iPad owners who play Fortnite, that could twist the perception of these users toward Apple as a whole. If Epic wins key decisions, that would make it more difficult for Apple to impose its App Store payment system on other developers, curbing a high-margin source of revenue.
The lawsuit might also spur Apple to continue tweaking its store. While the company isn't budging on its 30% cut, it has loosened some restrictions recently, letting a small handful of apps avoid the fee.
Read more: Apple Loosens App Store Rules a Bit After Developer Backlash
How to Find Latitude and Longitude Coordinates Using Google Maps – How-To Geek
As one of the most powerful mapping tools available, Google Maps has a number of features designed to help you pinpoint your location. If you want to know your exact position, you can pull up your GPS coordinates in Google Maps.
You can get coordinates on all platforms, including the Google Maps website, as well as the Google Maps app for Android, iPhone, and iPad.
Use the Google Maps Website to Find Coordinates
You can easily find the GPS coordinates (showing the latitude and longitude) for a location using the Google Maps website. These steps work for Maps in any web browser, not just Google Chrome.
To do this, search for a location in the search bar at the top of the Google Maps website, or use your mouse to zoom in on a location on the visible map. Once you've nailed down a location, right-click it to bring up an additional options menu.
From the pop-up menu, select the "What's Here?" option.
The button will bring up a small location box at the bottom of the page. You'll see a series of numbers under the location.
These are your GPS coordinates, shown as decimal degrees. If you wanted to search for this location in Google Maps again, you could search for these coordinates in the search bar.
Google Maps would then display the location for you to find more information about, or to help you create a custom map showing directions and other areas of interest around it.
RELATED: How to Create a Custom Map in Google Maps
Use the Google Maps Mobile App to Find Coordinates
You can also use the Google Maps mobile app for Android, iPhone, and iPad to locate the exact GPS coordinates for any location worldwide. The steps for Android and Apple users are similar, but the iPhone and iPad have an additional step to follow.
To find GPS coordinates, open the Google Maps app on your smartphone or tablet. You can use the search bar to find a general location or use the map view to locate it manually.
If you're using the map view, you'll need to long-touch and select an unmarked location until a red pin appears.
The coordinates will be displayed in the Google Maps for Android search bar when you drop a pin.
You'll need to tap the "Dropped Pin" box at the bottom of the Google Maps app for iPhone and iPad.
This screen appears after you've dropped a red pin onto the map view.
Tapping "Dropped Pin" will bring up an information menu with the location address, as well as options to save or find directions to the location.
The coordinates for the location will be listed under the address at the bottom of the menu.
RELATED: How to View and Delete Your Google Maps History on Android and iPhone
body #primary .entry-content ul#nextuplist list-style-type: none;margin-left:0px;padding-left:0px;
body #primary .entry-content ul#nextuplist li a text-decoration:none;color:#1d55a9;