Great Conjunction 2020: Jupiter, Saturn meet to last till Christmas; all you need to know about this spectacle – The Financial Express
The next two conjunctions are set to take place in 2040 and 2060, but viewing them will not be as easy as it is now.
The Great Conjunction which has created a huge excitement for sky watchers is expected to last till Christmas. The pairing between Jupiter and Saturn was seen on December 21 and is expected to continue for this week. The close pass between the two planets is nothing less than a spectacle and it is a delight for those who love watching constellations and sky. It is to note that conjunction is a pairing between any two planets and since Jupiter and Saturn are the two biggest planets visible to the naked eye in the solar system, their conjunction has been termed as 'Great Conjunction'. The interesting part is that these two planets align approximately after 20 years, thus making the phenomenon relatively rare.
To be sure, it takes 12 years for Jupiter to complete its orbit around the Sun and 30 years for Saturn.
What makes this conjunction special is the alignment of the planets. When looked at the position of planets on Earth's orbital plane, the two seem to be aligned in a conjunction. This means that they both are casting the same angle from the referred direction. Jupiter and Saturn, when seen from Earth, can be seen a tenth of a degree apart. Some views may see them converging into one. However, a majority of viewers across countries said that they could tell them apart.
The rarity of this conjunction that can be viewed from Earth can be viewed in terms with the last Great Conjunction that took place in 1623. This, according to a report by The IE, was when Chhatrapati Shivaji was about to be borned and Jahangir was ruling the Mughal empire in India. Prior to this, the conjunction was viewed in 1226 one year after the death of the Mongol ruler Genghis Khan.
Meanwhile, the spectacle is expected to continue for this week till December 25. On December 21, Jupiter was seen overtaking Saturn when viewed from Earth. While the planets seem close, both of them are over 700 million kilometres apart. Also, their distance between each other is smaller than what it usually is during other conjunctions.
The next two conjunctions are set to take place in 2040 and 2060, but viewing them will not be as easy as it is now. The next conjuncture (this big) is likely to take place on March 15, 2080.
Get live Stock Prices from BSE, NSE, US Market and latest NAV, portfolio of Mutual Funds, calculate your tax by Income Tax Calculator, know market's Top Gainers, Top Losers & Best Equity Funds. Like us on Facebook and follow us on Twitter.
Financial Express is now on Telegram. Click here to join our channel and stay updated with the latest Biz news and updates.
Twenty new COVID cases in New Brunswick as Edmundston region enters lockdown – Burnaby Now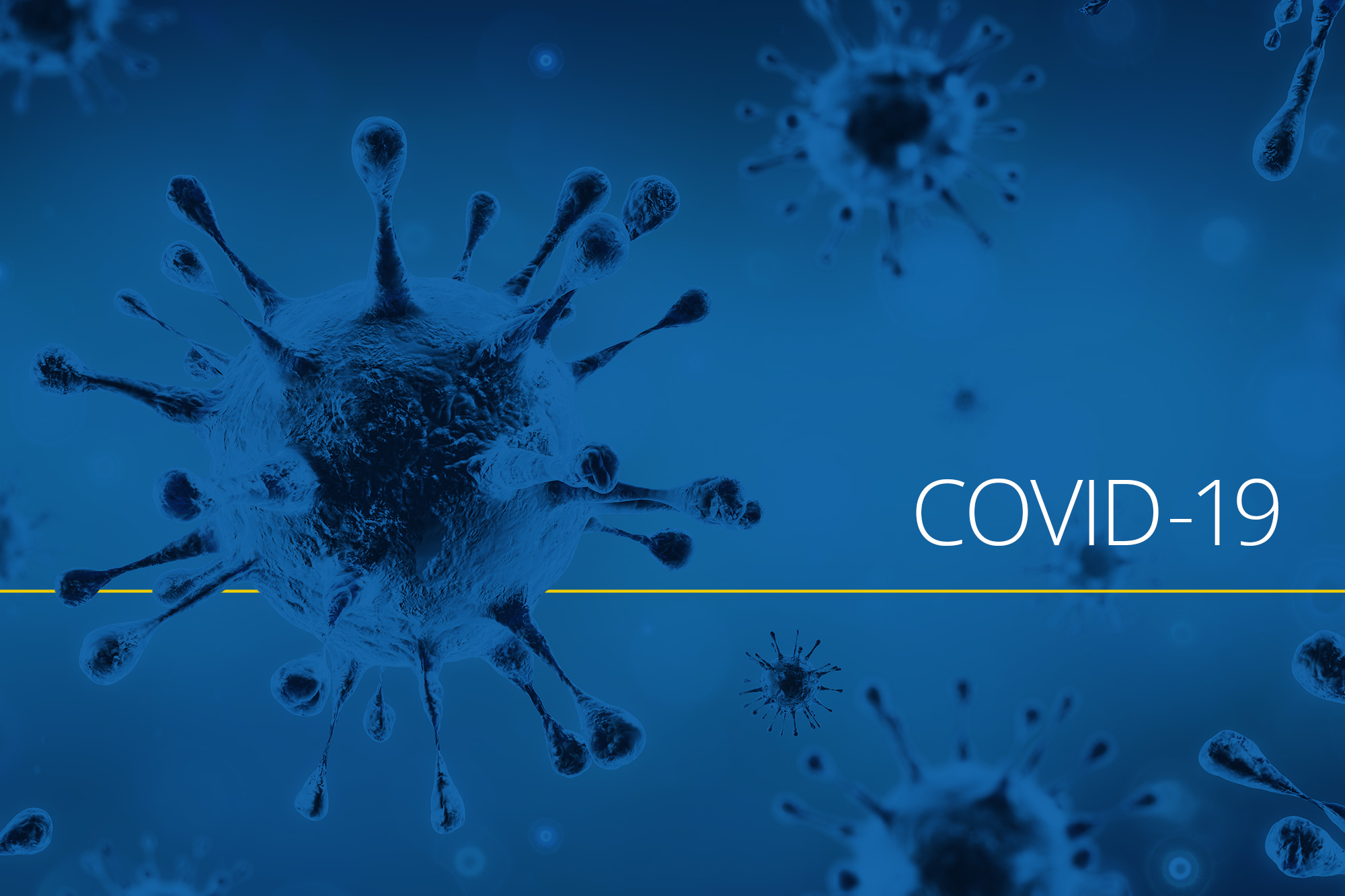 FREDERICTON — Public Health officials in New Brunswick reported another 20 cases of COVID-19 in the province Sunday, just hours after one of the province's hardest-hit areas began a 14-day lockdown.
Nine of the new cases are in the newly locked-down Edmundston region which now has 144 of the province's 334 active cases.
Ten of the new cases are in the Moncton region and there is one new case in the Miramichi area.
Health officials say the Edmundston lockdown is needed to curb a rise in daily infections that they fear is about to get out of control.
As of now, non-essential travel is prohibited in and out of the area, which borders Maine and Quebec's Bas-St-Laurent region.
The order also forces non-essential businesses, schools and public spaces to close, including outdoor ice rinks and ski hills.
Provincial officials say they will evaluate the situation in the region every seven days, and cabinet may extend the lockdown if necessary.
New Brunswick has had 1,124 COVID-19 cases and 13 related deaths since the pandemic began.
Five people are in hospital, including two in intensive care.
"We will be more confident in our decision making, and zone restrictions are more likely to be eased, if more New Brunswickers, in all health zones, who have symptoms get tested," Dr. Jennifer Russell, chief medical officer of health, said Sunday in a statement.
The Fredericton, Saint John and Moncton regions are in the red level of the province's pandemic recovery plan, with the rest of the province at the orange level.
A handful of schools in the province are also poised to make the move to remote learning amid the surge in local infections.
Monday will be an operational response day at Andover Elementary School, Perth-Andover Middle School and Southern Victoria High School in Perth-Andover, as well as Donald Fraser Memorial School and Tobique Valley High School in Plaster Rock.
Students in those schools will learn from home starting Tuesday.
This report by The Canadian Press was first published Jan. 24, 2021.
The Canadian Press
VIDEO: Why Nova Scotia health officials are testing for COVID-19 in a community that's largely been spared from the virus – SaltWire Network
Over the weekend of Jan. 16-17, people in the Bridgewater, N.S. area were offered rapid COVID-19 testing for the first time since the province introduced the process last fall.
In the video above, Dr. John Ross speaks to SaltWire's Sheldon MacLeod about why Nova Scotia health officials are looking for the virus in a community that has been mostly free of infections, even during the height of the outbreaks in the province.
RELATED:
Edmundston hospital under pressure; province reports 20 new cases – Yahoo News Canada
The Canadian Press
The latest numbers of confirmed COVID-19 cases in Canada as of 4:00 a.m. ET on Sunday Jan. 24, 2021. There are 737,407 confirmed cases in Canada. _ Canada: 737,407 confirmed cases (65,750 active, 652,829 resolved, 18,828 deaths).*The total case count includes 13 confirmed cases among repatriated travellers. There were 5,957 new cases Saturday from 101,130 completed tests, for a positivity rate of 5.9 per cent. The rate of active cases is 174.92 per 100,000 people. Over the past seven days, there have been a total of 41,703 new cases. The seven-day rolling average of new cases is 5,958. There were 206 new reported deaths Saturday. Over the past seven days there have been a total of 1,100 new reported deaths. The seven-day rolling average of new reported deaths is 157. The seven-day rolling average of the death rate is 0.42 per 100,000 people. The overall death rate is 50.09 per 100,000 people. There have been 16,996,450 tests completed. _ Newfoundland and Labrador: 398 confirmed cases (10 active, 384 resolved, four deaths). There was one new case Saturday from 146 completed tests, for a positivity rate of 0.68 per cent. The rate of active cases is 1.92 per 100,000 people. Over the past seven days, there has been three new case. The seven-day rolling average of new cases is zero. There have been no deaths reported over the past week. The overall death rate is 0.77 per 100,000 people. There have been 77,472 tests completed. _ Prince Edward Island: 110 confirmed cases (seven active, 103 resolved, zero deaths). There were zero new cases Saturday from 418 completed tests, for a positivity rate of 0.0 per cent. The rate of active cases is 4.46 per 100,000 people. Over the past seven days, there have been a total of six new cases. The seven-day rolling average of new cases is one. There have been no deaths reported over the past week. The overall death rate is zero per 100,000 people. There have been 88,407 tests completed. _ Nova Scotia: 1,570 confirmed cases (22 active, 1,483 resolved, 65 deaths). There were five new cases Saturday from 721 completed tests, for a positivity rate of 0.69 per cent. The rate of active cases is 2.26 per 100,000 people. Over the past seven days, there have been a total of 20 new cases. The seven-day rolling average of new cases is three. There have been no deaths reported over the past week. The overall death rate is 6.69 per 100,000 people. There have been 200,424 tests completed. _ New Brunswick: 1,087 confirmed cases (332 active, 742 resolved, 13 deaths). There were 30 new cases Saturday from 1,031 completed tests, for a positivity rate of 2.9 per cent. The rate of active cases is 42.74 per 100,000 people. Over the past seven days, there have been a total of 203 new cases. The seven-day rolling average of new cases is 29. There were zero new reported deaths Saturday. Over the past seven days there has been one new reported death. The seven-day rolling average of new reported deaths is zero. The seven-day rolling average of the death rate is 0.02 per 100,000 people. The overall death rate is 1.67 per 100,000 people. There have been 133,199 tests completed. _ Quebec: 250,491 confirmed cases (17,763 active, 223,367 resolved, 9,361 deaths). There were 1,631 new cases Saturday from 8,857 completed tests, for a positivity rate of 18 per cent. The rate of active cases is 209.35 per 100,000 people. Over the past seven days, there have been a total of 11,746 new cases. The seven-day rolling average of new cases is 1,678. There were 88 new reported deaths Saturday. Over the past seven days there have been a total of 423 new reported deaths. The seven-day rolling average of new reported deaths is 60. The seven-day rolling average of the death rate is 0.71 per 100,000 people. The overall death rate is 110.32 per 100,000 people. There have been 2,695,925 tests completed. _ Ontario: 250,226 confirmed cases (25,263 active, 219,262 resolved, 5,701 deaths). There were 2,662 new cases Saturday from 69,403 completed tests, for a positivity rate of 3.8 per cent. The rate of active cases is 173.43 per 100,000 people. Over the past seven days, there have been a total of 18,918 new cases. The seven-day rolling average of new cases is 2,703. There were 87 new reported deaths Saturday. Over the past seven days there have been a total of 412 new reported deaths. The seven-day rolling average of new reported deaths is 59. The seven-day rolling average of the death rate is 0.4 per 100,000 people. The overall death rate is 39.14 per 100,000 people. There have been 8,895,862 tests completed. _ Manitoba: 28,260 confirmed cases (3,261 active, 24,204 resolved, 795 deaths). There were 171 new cases Saturday from 1,998 completed tests, for a positivity rate of 8.6 per cent. The rate of active cases is 238.12 per 100,000 people. Over the past seven days, there have been a total of 1,118 new cases. The seven-day rolling average of new cases is 160. There were two new reported deaths Saturday. Over the past seven days there have been a total of 36 new reported deaths. The seven-day rolling average of new reported deaths is five. The seven-day rolling average of the death rate is 0.38 per 100,000 people. The overall death rate is 58.05 per 100,000 people. There have been 448,638 tests completed. _ Saskatchewan: 21,643 confirmed cases (3,196 active, 18,200 resolved, 247 deaths). There were 305 new cases Saturday from 1,326 completed tests, for a positivity rate of 23 per cent. The rate of active cases is 272.12 per 100,000 people. Over the past seven days, there have been a total of 1,928 new cases. The seven-day rolling average of new cases is 275. There were eight new reported deaths Saturday. Over the past seven days there have been a total of 37 new reported deaths. The seven-day rolling average of new reported deaths is five. The seven-day rolling average of the death rate is 0.45 per 100,000 people. The overall death rate is 21.03 per 100,000 people. There have been 327,151 tests completed. _ Alberta: 119,757 confirmed cases (9,987 active, 108,258 resolved, 1,512 deaths). There were 643 new cases Saturday from 12,969 completed tests, for a positivity rate of 5.0 per cent. The rate of active cases is 228.47 per 100,000 people. Over the past seven days, there have been a total of 4,387 new cases. The seven-day rolling average of new cases is 627. There were 12 new reported deaths Saturday. Over the past seven days there have been a total of 110 new reported deaths. The seven-day rolling average of new reported deaths is 16. The seven-day rolling average of the death rate is 0.36 per 100,000 people. The overall death rate is 34.59 per 100,000 people. There have been 3,061,844 tests completed. _ British Columbia: 63,484 confirmed cases (5,901 active, 56,455 resolved, 1,128 deaths). There were 508 new cases Saturday from 4,088 completed tests, for a positivity rate of 12 per cent. The rate of active cases is 116.36 per 100,000 people. Over the past seven days, there have been a total of 3,367 new cases. The seven-day rolling average of new cases is 481. There were nine new reported deaths Saturday. Over the past seven days there have been a total of 81 new reported deaths. The seven-day rolling average of new reported deaths is 12. The seven-day rolling average of the death rate is 0.23 per 100,000 people. The overall death rate is 22.24 per 100,000 people. There have been 1,044,931 tests completed. _ Yukon: 70 confirmed cases (zero active, 69 resolved, one deaths). There were zero new cases Saturday from six completed tests, for a positivity rate of 0.0 per cent. Over the past seven days, there have been a total of zero new cases. The seven-day rolling average of new cases is zero. There have been no deaths reported over the past week. The overall death rate is 2.45 per 100,000 people. There have been 6,216 tests completed. _ Northwest Territories: 31 confirmed cases (seven active, 24 resolved, zero deaths). There were zero new cases Saturday from 105 completed tests, for a positivity rate of 0.0 per cent. The rate of active cases is 15.62 per 100,000 people. Over the past seven days, there have been a total of six new cases. The seven-day rolling average of new cases is one. There have been no deaths reported over the past week. The overall death rate is zero per 100,000 people. There have been 9,064 tests completed. _ Nunavut: 267 confirmed cases (one active, 265 resolved, one deaths). There was one new case Saturday from 62 completed tests, for a positivity rate of 1.6 per cent. The rate of active cases is 2.58 per 100,000 people. Over the past seven days, there has been one new case. The seven-day rolling average of new cases is zero. There have been no deaths reported over the past week. The overall death rate is 2.58 per 100,000 people. There have been 7,241 tests completed. This report was automatically generated by The Canadian Press Digital Data Desk and was first published Jan. 24, 2021. The Canadian Press