Mexico central bank chief says 'pause' on cuts gives options, economy nears more optimistic forecast | The Guardian – The Guardian
By Anthony Esposito
MEXICO CITY (Reuters) – The Bank of Mexico's governor said a pause in its cycle of interest rate cuts gives policymakers options depending on trends in inflation and that the country's economic recovery is more closely mirroring the bank's more optimistic forecasts.
"That is why we made the decision to take this pause and keep the rate at its current level," central bank governor Alejandro Diaz de Leon told Reuters in an interview late on Thursday, elaborating on a policy decision earlier in the day.
"We feel that it gives the central bank options depending on both incoming data on inflation and the factors that affect inflation so we can better identify what to do," Diaz de Leon said.
The central bank surprised financial markets by keeping its benchmark interest rate unchanged at 4.25%, citing the need for a "pause" to weigh inflationary pressures as it held borrowing costs steady for the first time in nearly 1-1/2 years.
Analysts in a Reuters poll had narrowly forecast a 25 basis point cut.
Diaz de Leon said conflicting data and volatility in inflation and markets complicated monetary policy decisions.
"We have clearly seen from September to now many variables that have moved in different directions and that are hard to identify," he said.
Mexico's economic recovery is closer in line with the two more optimistic scenarios laid out by the central bank in its last quarterly economic report and looking less like the most pessimistic of its forecasts, he added.
In a V-shaped economic scenario, Mexico's economy is seen contracting by 8.8% in 2020 and expanding 5.6% in 2021. In a deep V-shaped scenario, the economy will shrink 11.3% in 2020 and grow 2.8% in 2021.
In the most pessimistic deep U-shaped scenario, the economy will contract 12.8% in 2020 and grow 1.3% in 2021.
"The kind of recovery we've seen and the latest data is closer to the V and deep V trajectories that we had in the previous (quarterly) report," said Diaz de Leon.
The economy grew 12.0% in the third quarter, making up for much of the record contraction over the previous three months at the height of the coronavirus lockdown.
(Reporting by Anthony Esposito; Editing by Kim Coghill)
The downfall of adtech means the trust economy is here – TechCrunch
2020 has brought about much-needed social movements. In June, activists launched the Stop Hate for Profit campaign, a call to hold social media companies like Facebook accountable for the hate happening on their platforms.
The idea was to pull advertising spending to wake these social platforms up. More than 1,200 businesses and nonprofits joined the movement, including brands such as The North Face, Patagonia and Verizon. I led my company, Cheetah Digital, to join alongside some of our clients like Starbucks and VF Corp.
Stop Hate for Profit highlighted social media hitting its tipping point. Twitter and Snapchat chose to stand up against hate speech, banning political ads and taking action to flag misinformation. Facebook, unfortunately, has not yet been as proactive, or at best it's been sporadic in its response.
While many thought the movement would come and go, the reality is it has only just begun. With America conducting arguably its most divisive election in history, these problems won't just go away. For marketers, Stop Hate for Profit is more than a social movement — it is pointing to an issue with ad tech as a whole.
I believe we are seeing the downfall of ad tech as we know it with social media boycotts and data privacy leading the charge.
The social media quagmire
In May, Forrester released a report titled "It's OK to Break Up with Social Media" that contained statistics indicating that consumers are fed up with social media: 70% of respondents said they don't trust social media platforms with their data. Only 14% of consumers believe the information they read on social media is trustworthy. 37% of online adults in the U.S. believe social media does more harm than good.
Here is the reality we need to get back to: Social media isn't built for marketers to reach consumers. In the beginning of the social media craze, brands rushed to get on board and join the conversations. What many brands discovered is these channels became a platform for customer complaints not for building positive brand perception. Furthermore, the social platforms marketers flocked to as an avenue to reach customers began charging marketers just to get to the customers.
The algorithms that define what content you see unfortunately make it harder for people to see opposing views, and this more than anything else polarizes society further. If you start looking at QAnon content, very soon that's all the algorithms feed you. You might spend more time on social platforms fueling their ad dollars, but you have also lost a grip on reality. Marketers must admit things have gone too far on social media and it is okay to move on.
Privacy matters
Imagine you are in need of a minor surgery. Perhaps you take an Uber ride to the specialist for a consultation. Next, you go get the surgery and it is successful. Soon you find yourself at home recovering and all is well. That is, until you start scrolling Facebook. Suddenly advertisements pop up for medical malpractice lawyers, but you haven't told anyone about the surgery and you certainly didn't post about it on social media.
Here you are, just wanting to rest and recover at home, but instead you are being bombarded by advertisements. So how did those ads get there? You left a digital footprint, your data was sold and now you're being hit with intrusive ads. To me, this story crystallizes the abuse ad tech has been fostering in the world around us. There's an utter invasion of privacy and consumers aren't blind to it.
Data privacy has been a focus of conversation for marketers for several years now. Just this year, America saw the California Consumer Privacy Act (CCPA) go into effect and become enforceable. This legislation gives back control of data to the consumer. In June, Apple announced updates to make it harder for apps and publishers to track location data and use it for ad targeting. At the beginning of August, Meredith and Kroger announced a partnership to provide first-party sales data for advertising efforts in an attempt to move off of cookies. It is clear data privacy is not a fad going away anytime soon.
Where do marketers go from here?
I believe the future of marketing is the trust economy. The Stop Hate for Profit campaign, the invasion of privacy and shifting attitudes and behaviors of consumers point to the end of an era where marketers relied upon third-party data. Trust is now the most impactful economic power, not data. We conducted research earlier this year with eConsultancy, and our findings revealed that 39% of U.S. consumers don't like personal ads driven from cookie data. People don't want to be tracked and targeted as they click around the web. Ad tech's roof is caving in and marketers must adjust.
The old methods of marketing won't carry you through into the era of the trust economy. It is time to look to new channels and revisit old channels. We have to shift back to the channels where we own what is being said. Advertising on social platforms should be focused on driving consumers to owned channels where you can capture their permissions and data to connect with them directly. Consider email as a channel to focus on.
Don't worry — it works. That same eConsultancy report found nearly three out of four consumers made a purchase in the last 12 months from an email sent by a brand or retailer and massively outperformed social ads when it came to driving sales. Similarly nine times as many U.S. consumers want to increase their participation in loyalty programs in 2020 than those that want to reduce their involvement. You have to ensure you are owning your data and loyalty programs are a treasure trove of consumer data you own. Emily Collins from Forrester does a good job of explaining why you can achieve this with a true loyalty strategy, not just a rewards program.
Your goal should be to build direct connections to consumers. Building trust means offering a value exchange for data and engagement, not going and buying it from a third-party. Fatemah Khatibloo, a principal analyst for Forrester wrote, "Zero-party data is that which a customer intentionally and proactively shares with a brand. It can include purchase intentions, personal context, and how the individual wants the brand to recognize her." This zero-party data is foundational for the trust economy and you should check out her advice on how it helps you navigate privacy and personalization.
Take responsibility
The trust economy is really about asking yourself, as a marketer, what you stand for. How do you view your relationship with consumers? Do you care? What kind of relationship do you want? Privacy has to be part of this. Accountability is crucial. We must be accountable to where we are putting our money. It's time to stop supporting hate, propping up the worst of society and fueling division. Start taking responsibility, caring about social issues and building meaningful relationships with consumers built on trust.
World Economy Risks Buckling Into 2021 Despite Vaccine Nearing – Yahoo Canada Finance
The Canadian Press
WASHINGTON — After weeks of fraught delay, the federal government recognized President-elect Joe Biden as the "apparent winner" of the Nov. 3 election on Monday and gave the green light for co-operation on a transition of power. The move came after President Donald Trump suffered yet more legal and procedural defeats in his seemingly futile effort to overturn the election with baseless claims of fraud.General Services Administrator Emily Murphy cleared the way for Biden to co-ordinate with federal agencies ahead of his Jan. 20 inauguration after Trump's efforts to subvert the vote failed across multiple battleground states.Trump, who has still refused to concede the election — and may never — followed up with a tweet that he was directing his team to co-operate on the transition. The president had grown increasingly frustrated with the flailing tactics of his legal team.Murphy, explaining her decision, cited "recent developments involving legal challenges and certifications of election results."She acted after Michigan on Monday certified Biden's victory in the battleground state, and a federal judge in Pennsylvania tossed a Trump campaign lawsuit on Saturday seeking to prevent certification in that state.It also comes as an increasing number of Republicans were publicly acknowledging Biden's victory, after weeks of tolerating Trump's baseless claims of fraud."With Michigan's certifying (its) results, Joe Biden has over 270 electoral college votes," tweeted Mississippi Sen. Bill Cassidy. "President Trump's legal team has not presented evidence of the massive fraud which would have had to be present to overturn the election. I voted for President Trump but Joe Biden won."Yohannes Abraham, executive director of the Biden transition, said in a statement that the decision "is a needed step to begin tackling the challenges facing our nation, including getting the pandemic under control and our economy back on track."He added: "In the days ahead, transition officials will begin meeting with federal officials to discuss the pandemic response, have a full accounting of our national security interests, and gain complete understanding of the Trump administration's efforts to hollow out government agencies."Murphy, a Trump appointee, has faced bipartisan criticism for failing to begin the transition process sooner, preventing Biden's team from working with career agency officials on plans for his administration. The delay denied Biden access to receive highly classified national security briefings and hindered his team's ability to begin drawing up its own plans to respond to the raging coronavirus pandemic.Murphy insisted she acted on her own."Please know that I came to my decision independently, based on the law and available facts. I was never directly or indirectly pressured by any Executive Branch official—including those who work at the White House or GSA—with regard to the substance or timing of my decision," she wrote in a letter to Biden.Trump tweeted moments after Murphy's decision: "We will keep up the good fight and I believe we will prevail! Nevertheless, in the best interest of our Country, I am recommending that Emily and her team do what needs to be done with regard to initial protocols, and have told my team to do the same."Max Stier, president and CEO of the nonpartisan Partnership for Public Service, criticized the delay, but said Biden's team would be able to overcome it."Unfortunately, every day lost to the delayed ascertainment was a missed opportunity for the outgoing administration to help President-elect Joe Biden prepare to meet our country's greatest challenges," he said. "The good news is that the president-elect and his team are the most prepared and best equipped of any incoming administration in recent memory."Murphy's action came just 90 minutes after Michigan election officials on Monday certified Democrat Joe Biden's 154,000-vote victory in the state. The Board of State Canvassers, which has two Republicans and two Democrats, confirmed the results on a 3-0 vote with one GOP abstention. Trump and his allies had hoped to block the vote to allow time for an audit of ballots in Wayne County, where Trump has claimed without evidence that he was the victim of fraud. Biden crushed the president by more than 330,000 votes there.Under Michigan law, Biden claims all 16 electoral votes. Biden won by 2.8 percentage points — a larger margin than in other states where Trump is contesting the results like Georgia, Arizona, Wisconsin and Pennsylvania.Some Trump allies had expressed hope that state lawmakers could intervene in selecting Republican electors in states that do not certify. That longshot bid is no longer possible in Michigan."The people of Michigan have spoken. President-elect Biden won the State of Michigan by more than 154,000 votes, and he will be our next president on January 20th," Michigan Gov. Gretchen Whitmer, a Democrat, said in a statement, saying it's "time to put this election behind us."The Trump legal team dismissed the certification as "simply a procedural step" and insisted it would continue to mount legal challenges.Trump's efforts to stave off the inevitable — formal recognition of his defeat — have faced increasingly stiff resistance from the courts and fellow Republicans with just three weeks to go until the Electoral College meets to certify Biden's victory. Time and again, Trump's challenges and baseless allegations of widespread conspiracy and fraud have been met with rejection as states move forward with confirming their results.In Pennsylvania, a conservative Republican judge shot down the Trump campaign's biggest legal effort in Pennsylvania with a scathing ruling that questioned why he was supposed to disenfranchise 7 million voters with no evidence to back their claims and an inept legal argument at best.But the lawyers still hope to block the state's certification, quickly appealing to the 3rd U.S. Circuit Court of Appeals in Philadelphia, which ordered lawyers to file a brief Monday but did not agree to hear oral arguments.The campaign, in its filings, asked for urgent consideration so they could challenge the state election results before they are certified next month. If not, they will seek to decertify them, the filings said.Biden won Pennsylvania by more than 80,000 votes.Pennsylvania county election boards were voting on Monday, the state deadline, about whether to certify election results to the Department of State. The boards in two populous counties split along party lines, with majority Democrats in both places voting to certify. After all counties have sent certified results to Secretary of State Kathy Boockvar, she must then tabulate, compute and canvass votes for all races. The law requires her to perform that task quickly but does not set a specific deadline.In Wisconsin, a recount in the state's two largest liberal counties moved into its fourth day at a slow pace, with election officials in Milwaukee County complaining that Trump observers were hanging up the process with frequent challenges. Trump's hope of reversing Biden's victory there depends on disqualifying thousands of absentee ballots — including the in-person absentee ballot cast by one of Trump's own campaign attorneys in Dane County.___Associated Press Writers Maryclaire Dale in Philadelphia, Jonathan Lemire in New York, Mark Scolforo in Harrisburg, Pa., Christina A. Cassidy in Atlanta and John Flesher in Traverse City, Mich. contributed to this report.Zeke Miller, David Eggert And Colleen Long, The Associated Press
Can't solve economy issue without solving COVID-19, says professor – KitchenerToday.com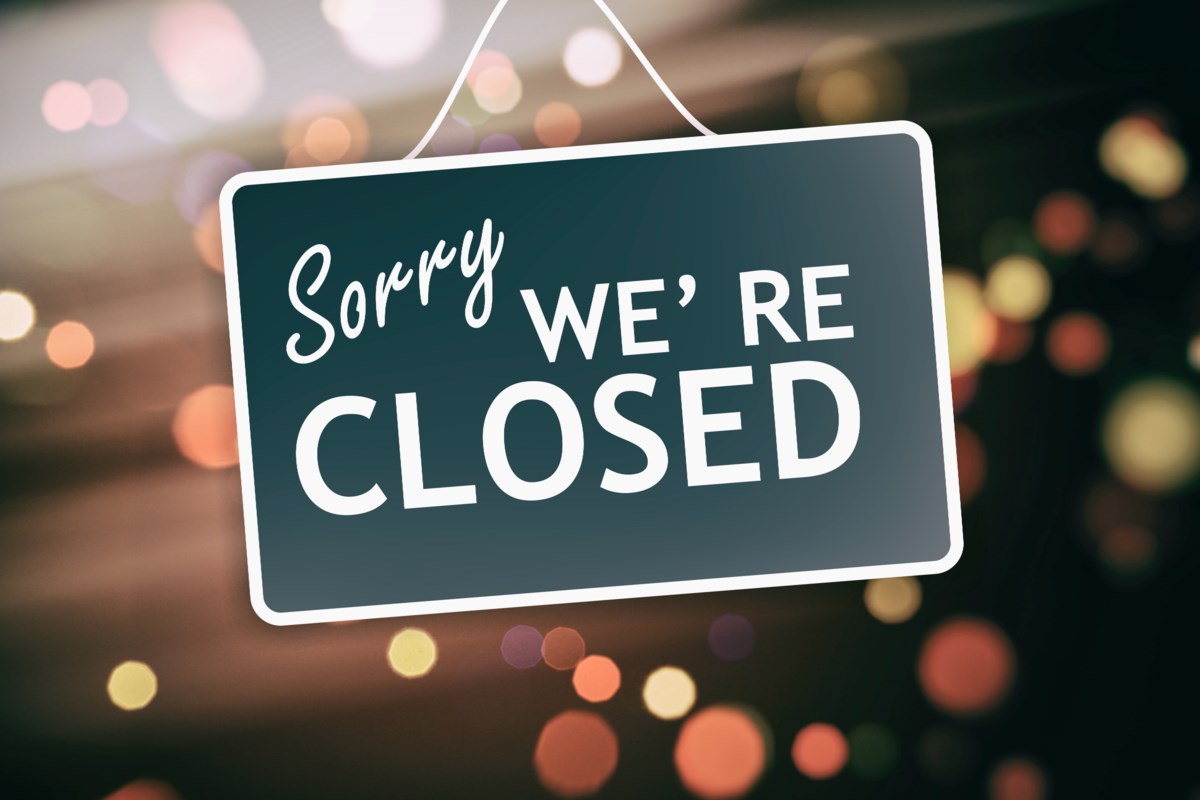 It's a classic case of trying not to put the cart before the horse.
There's no doubt the economic disaster is caused by the COVID-19 pandemic, but an associate political science professor at Brock University indicates you can't solve the economic crisis without dealing with the health crisis first.
"You can't have a strong functioning economy if you've got the disease running rampant in the community, it just can't happen," Blayne Haggart told The Mike Farwell Show on 570 NEWS.
He said economists have been clear on the issue from the beginning, advocating for financial support on the health side and figuring out later how to pay for it.
Haggart said overall, while we started off the pandemic well and saw numbers begin to drop, not enough was done to prepare for fall and winter, such as adequate investments in contact tracing and testing.
He said when it comes down to it, just the mere presence of the virus is causing the economic problem, not the restrictions related to it.
"People are not going to go into shops (as per usual), even if there's no government intervention, because people don't want to die," Haggart added.
"Some people will, but a lot won't, so businesses are going continue to be depressed up until the moment where the disease finally hits a breaking point, where we've got to basically close things down, or everybody gets sick."
"That's the kind of roller coaster that we're on, and the key is to get off it. The longer you wait, though, the more costlier it is to get off the roller coaster."