Polyarc Presses Play on Augmented Reality Game Development with $9 Million Series B Venture Round Led by – Global Banking And Finance Review
Today Polyarc announced the close of its $9 million Series B fund raise led by Hiro Capital, followed by Vulcan Capital, an existing investor, and Galaxy Interactive via its Galaxy EOS VC Fund, a partnership with EOSIO blockchain software publisher Block.one. Leveraging experience from creating Mossone of the top-rated virtual reality (VR) games of all timeand the teams passion to deliver immersive games using todays VR technology, Polyarc will now add augmented reality (AR) to the studios core business competencies. Ian Livingstone, a founding partner of Hiro Capital, will join the Polyarc Board of Directors.
The thing we want people to remember about Polyarc in 40 years is our characters. Our means to make our characters the most memorable is to build a company oriented around introducing them directly to our players in person. VR, AR, and the spectrum in between, offer an opportunity to connect our players with our characters through physical interaction and emotional feedback in a way that no other medium can match, said Tam Armstrong, CEO and co-founder, Polyarc. This round of funding was essential for us to expand our development focus to further embrace VR and AR games.
Polyarc was founded in 2016 by Chris Alderson, Tam Armstrong, and Danny Bulla to pursue the unique opportunity to contribute to the foundational design space and language of a new fundamental form of games. This is the second round of funding, as Polyarc raised $3.5 million in 2016 to fund the development of Moss, which ranks as one of the top-rated VR games of all time and has received more than 80 global industry awards and nominations from notable organizations such as BAFTA, The Game Awards, E3 Game Critics, D.I.C.E., GDC, Golden Joystick, and the Annie Awards.
Ian Livingstone, founding Partner, Hiro Capital said, Polyarc is a proven leader in developing innovative VR interactive entertainment, and Moss is their amazing game which showcases the beauty and possibilities of what the VR platform can deliver. Hiro Capital is delighted to invest in Polyarc to help accelerate the studio's future development of mixed reality experiences."
Hiro Capital launched a '¬100 million Fund in 2019 to back deep technology entrepreneurs and creative studios in games, esports, and digital sports, as well as sector-specific applications of Cloud, Mobile, Streaming, Big Data, AI, Wearables, and AR and VR technologies. Hiro Capitals investment in Polyarc adds to a growing portfolio of investments which now include Flavourworks, LIV, Edgegap, FitXR, and NURVV.
We are excited to be partnering with Polyarc to push Mixed Reality to the next level. They are a super-smart, passionate team who combine creative brilliance with business vision. Hiro invests in strong character-led IP on next-generation cross-platform tech: we believe that Polyarc will be a leader in the next generation of Immersive entertainment. said Luke Alvarez, Managing Partner of Hiro.
For information on Polyarc and career opportunities, visit www.polyarcgames.com and follow the official Polyarc channels on Facebook, Twitter, and Instagram.
2020 Polyarc, Inc. All rights reserved. Moss is a trademark of Polyarc, Inc.
About Polyarc Polyarc, located in Seattle, was founded in 2015 to explore the energizing and momentous creative possibilities of virtual and augmented reality, and to champion a culture where deep collaboration, creative expression, and high player value are at the forefront of every innovation. Polyarc self-published Moss in 2018 which ranks as one of the top-rated VR games of all time and has received more than 80 global industry awards and nominations. Polyarcs team is made up of talented developers with deep experience working on well-known, AAA franchises such as Destiny, Halo, Red Dead Redemption, and Guild Wars. https://www.polyarcgames.com/
About Hiro Capital Hiro Capital is a Luxembourg / London technology Venture Capital fund which invests in US, European and UK innovators in Games, Esports and Digital Sports. Hiro Capital generally invests at the post-seed Series A and B stages. We invest both in front-end Content creators in Games, Esports and Digital Sports and in deep tech sector-specific applications of Cloud, Mobile, Streaming, Big Data, AI, Wearables, AR and VR technologies.
We back experienced entrepreneurial teams, building innovative technologies and content with a strongly differentiated proposition and with the scaling opportunity to become very large.
We are Games, Esports and Sports investors who are also Games, Esports and Sports entrepreneurs. Our core belief is that Games, Esports and Digital Sports will be a central pillar of Entertainment, Economic and Social Life in the mid 21st century. We invest in the innovator heroes who are building that future. https://hiro.capital/
For further information and interview requests please contact:
For Polyarc:
Lincoln Davis, [email protected]

T: 206.290.7713
For Hiro Capital:
Jordan Tunnicliff, Bastion, [email protected]

T: +44 (0)7794 402897
Apple One will bundle subscriptions to Apple TV Plus, Music, Arcade, more, report says – CNET
Apple is preparing to launch subscription bundles that bring together its digital services like Apple Music, Apple TV Plus and Apple Arcade, Bloomberg reported Thursday. The bundles, dubbed "Apple One," could debut as early as October and will let people subscribe to multiple services at a single monthly price, according to Bloomberg.
There will reportedly be different tiers of bundles, with the base package bringing together Apple Music and Apple TV Plus. More expensive options will work in services like Apple Arcade, Apple News Plus and iCloud storage, according to Bloomberg. Apple may introduce the subscription bundles alongside its next lineup of iPhones, which are expected this fall.
Read more: iPhone 12 rumors: Apple might not launch its next phone until October
Apple didn't immediately respond to a request for comment.
The iPhone maker appears to have been working on bringing its services together in subscription bundles since at least last year. Previous reports suggested Apple would launch a bundle that includes Apple News Plus, Apple Music and Apple TV Plus in 2020. The move could help encourage more people to subscribe to Apple's services, boosting the iPhone maker's services revenue.
The company is also reportedly working on a new subscription service for virtual fitness classes that people can access on an iPhone, iPad or Apple TV. The workout package would be included in the higher-end bundles and add in fitness classes offered by companies including Peloton and Nike, according to Bloomberg.
Microsoft Surface Duo: $1,399 price, Sept. 10 release, no 5G, and how to preorder
Microsoft's bringing the Surface Duo to market Sept. 10, with preorders starting yesterday. The $1,399 Surface Duo, powered by a modified version of Google's Android software, puts a different spin on the foldable phone trend, joining Samsung's recently announced Galaxy Z Fold 2, the Galaxy Z Flip and last year's Motorola Razr reboot. The Surface Duo's hinge is the key difference, bringing together two 5.6-inch screens instead of relying on one massive display that can be folded. Microsoft created the Surface Duo over five years, developing the hinge in a way that's easy to open but hard to accidentally close. The hinge allows the super-thin screens to rotate 360 degrees. Microsoft doesn't want to call the dual-screen Surface Duo a phone, per se. Instead, it wants us to think of this as a new type of product.
"When we designed it, the intent was, 'How do you make something so thin, beautiful, light and super elegant that when people pick it up they can feel that emotion in the product," Panos Panay, Microsoft's chief product officer and head of Surface devices, said in an exclusive interview.
The device brings new ideas to the mobile world, including software Microsoft wrote to make the two screens interact. You can drag a photo from one screen to the other and it works thanks to a mix of computer programming that follows your finger across the screens. There's also an array of sensors that track where the displays are relative to each other, including if they're open, closed or somewhere in between.
While CNET Editor at Large Scott Stein — a noted dual-screen skeptic — says the device felt good in his hands, he says $1,399 is a lot of money to ask of people on a normal day, let alone in the middle of an economic downturn fueled by the coronavirus pandemic.
Still, Microsoft invited us to talk with its engineers about how the Surface Duo was conceived, the technology invented to make it possible and how it'll work when we get it in the mail (watch out for CNET's review in the next few weeks).
In I'm already folding in love with the feel of Microsoft's Surface Duo, Stein shares what it was like to hold a Surface Duo prototype. Microsoft shipped us a near-production prototype device with the screens replaced by clear glass so we can see the inner working and learn how it works. Stein also talks about why he hasn't like dual-screen devices before, and why the Surface Duo may be the device to change his mind.
In Microsoft's two-screen Surface Duo isn't an iPhone or Galaxy Fold. That's the point, we look at where the Surface Duo fits in the world, and why Microsoft is choosing to make a new handheld device after a series of embarrassing multibillion-dollar attempts that ended in failure.
Here's how Microsoft's Surface Duo compares to its foldable rivals: Surface Duo vs. Galaxy Z Fold 2 vs. Razr.
Surface Duo vs. Galaxy Z Fold 2 vs. Razr
| | Microsoft Surface Duo | Samsung Galaxy Z Fold 2 | Motorola Razr |
| --- | --- | --- | --- |
| Display size | Dual 5.6-inch AMOLED; Combined: 8.1-inch AMOLED; 2,700×1,800 pixels | Internal: 7.6-inch Dynamic AMOLED; External 6.2-inch Dynamic AMOLED | Internal: 6.2-inch, foldable OLED; External: 2.7-inch glass OLED |
| Resolution | 1,800×1,350 pixels; 2,700×1,800 pixels | TBD | 2,142x876p pixels; 800×600 pixels |
| Dimensions (Inches) | Folded: 5.72×3.67×0.399 inches / Unfolded: 5.72×7.36×0.19 inches | TBD | Unfolded: 6.8×2.8×0.28 inches / Folded: 3.7×2.8×0.55 inches |
| Dimensions (Millimeters) | Folded: 145.2×93.3×9.9mm / Unfolded: 145.2×186.9×4.8mm | TBD | Unfolded: 172x72x6.9mm / Folded: 94x72x14mm |
| Weight (Ounces, Grams) | 8.8 oz; 250g | TBD | 7.2 oz; 205g |
| Mobile software | TBD | TBD | Android 9 |
| Camera | 11-megapixel | TBD | 16-megapixel external, 5-megapixel internal |
| Front-facing camera | TBD | TBD | 16-megapixel external |
| Video capture | 4K | TBD | 4K |
| Processor | Qualcomm Snapdragon 855 | TBD | Qualcomm Snapdragon 710 |
| Storage | 128GB, 256GB | TBD | 128GB |
| RAM | 6GB | TBD | 6GB |
| Expandable storage | TBD | TBD | No |
| Battery | 3,577 mAh | 4,500 mAh | 2,510 mAh |
| Fingerprint sensor | TBD | TBD | Below screen |
| Connector | TBD | TBD | USB-C |
| Headphone jack | TBD | TBD | None |
| Special features | Dual-screen display; dual-SIM capabilities (nano-SIM and e-SIM) | 5G, Foldable display, 120Hz refresh rate | Foldable display, eSIM, Motorola gestures, splashproof |
| Price at launch (USD) | $1,399 (128GB) | TBD | $1,499 |
| Price (GBP) | Converts to about £1,070 | TBD | Converts to about £1,160 |
| Price (AUD) | Converts to about AU$1,960 | TBD | Converts to about $2,090 |
Here's what else you need to know about the Surface Duo.
How much does the Surface Duo cost?
Foldable phones aren't cheap. Last year, when Samsung released its Galaxy Fold after a series of design failures were discovered by reviewers just before launch, it cost $1,980. The (also delayed) Huawei Mate X went for the equivalent of $2,400 when it was released.
Microsoft is charging $1,399 for the 128GB version of the Surface Duo. There will be a 256GB version as well.
Is the Surface Duo a phone?
That question is one of the things that's surrounded this devices since it was announced last year. Wired's take back then summed the situation up well: "It folds, but the screen isn't foldable. It sort of fits in your pocket. It has a camera. And it makes phone calls-but don't you dare call it a phone."
Ultimately, if your definition of "phone" is it takes and receives calls, then yes it is one. But so is your PC, tablet and potentially your game console too.
So, maybe "phone" is more a state of mind than a label.
Is the Surface Duo an Android?
This is easier than asking whether the Surface Duo is a phone. This device is an Android, in that it runs Google's mobile software for tablets and phones, and it is designed to run pretty much all the apps you can use on a standard non-Apple device.
In fact, Microsoft said it chose to build the Surface Duo using Android instead of its Windows software because of the large base of hundreds of thousands of apps that already exist in the Android store. Why reinvent the wheel?
Will the Surface Duo have 5G?
Nearly every major phone launch this year, including Apple's forthcoming iPhone, is expected to support 5G wireless capabilities. Samsung's Galaxy Note 20 Ultra, announced earlier this month for $1,300, has 5G. So does its cousin, the Galaxy Z Fold 2, whose price and launch date will be announced in September.
The Surface Duo, on the other hand, will work with 4G networks. Microsoft said the reason comes down to tradeoffs — the company chose to stick with the previous generation wireless tech to allow for better battery life and a thinner device.
Where will it sell?
Microsoft closed nearly all its brick-and-mortar retail stores, so you won't be able to find them there even if you're willing to venture out during the pandemic. It's available for preorder online through Microsoft's website and Best Buy. You'll be able to buy it from AT&T, too.
If the $1,399 starting price is too steep for you, Microsoft said it'll offer a 0%, 24-month payment plan through Dell financing. AT&T similarly will allow you to pay in installments through its Next Up program.
How well do apps run in the phone?
Microsoft made a point of showing us that standard Android apps run on the device just fine, thanks to its two screens being the equivalent of two standard phone displays. For apps built with the second screen in mind, they can be designed to "span" across the two screens, meaning an email app could have your inbox on the left and opened messages on the right. They could also be programmed to open new links or companion apps in the opposite screen you're looking at.
Microsoft demonstrated Amazon's Kindle book reading app, which was designed to look like a book with text on the left and right. When you swipe your finger across the screen, an animated page follows along.
At launch, it appears Microsoft's apps will primarily be the ones built with the Surface Duo in mind. Those include Microsoft Office, Outlook, Teams, OneNote and Authenticator. Oh, and you can't forget Microsoft Solitaire Collection too.
The company said that it's working with Google to integrate some of the software it developed for the Surface Duo back into Android so other two-screen devices in the future will benefit from Microsoft's work. That also means more apps may eventually be programmed for the Surface Duo as a result.
Will the Surface Duo run Windows apps like my PC?
The Surface Duo runs Microsoft apps, including Office, Teams and Outlook, but it doesn't run the same software as your computer. That's one of the tradeoffs Microsoft had to make when building this device.
Its larger cousin, the Surface Neo, will run many of the same apps your computer has today. That's because it'll be powered by Windows 10X, a variant designed for dual-screen PCs. But that device, which brings together two 9-inch screens likely wouldn't fit in your pocket as easily as the Surface Duo. The company's also delayed until at least 2021.
How many folds can the Surface Duo take?
We've tested a few folding devices at CNET using a special robot developed by SquareTrade. The Samsung Galaxy Fold began failing after about 120,000 folds during our test last year. That was much less than the 200,000 folds we estimated it would go through during five years of use. (Although we're just starting to learn how people use folding phones and that could change with the different designs companies are inventing).
When we put the new Motorla Razr through FoldBot's paces last year, that device didn't make it to 28,000 folds.
Microsoft preemptively said folding test robots don't simulate real life usage the same way its own labs do. Still, it wouldn't say how many folds the Surface Duo could last through, except that the company expects the hinge mechanism to last beyond the Surface Duo's own natural lifecycle.
Does the Surface Duo have a camera?
Many companies releasing premium phones justify their $1,000 or more prices with the beautiful photographs they say you could take. Apple has that Shot on iPhone billboard campaign, and the iPhone Photography Awards contest. Samsung boasts about how its devices can deliver stunning zoom with their cameras. And Google proudly says its advanced programming makes photos on its Pixel phones unlike competitors, offering shockingly well captured low-light shots. They can even photograph stars in the sky.
By comparison, Microsoft's mostly talked about how the Surface Duo is built for productivity and better interaction between apps. Translation: Its camera will not be a killer feature.
CNET will still test the camera against other premium phones when we do our reviews.
Will it get quick Android updates?
One of the most vexing parts of owning a phone powered by Google's Android software is Android itself. Manufacturers routinely fail to deliver timely updates to users, even with Google putting out test versions of its software months ahead of the typical fall release.
Microsoft says it's working with Google directly on the Surface Duo, which naturally led to questions about whether that means it'll get updated more often and more quickly. Microsoft says the device will get software updates, but didn't commit to timetables about when.
Other details about the Surface Duo
A 360-degree hinge means you can fold one screen flat against the other to hold it like a notepad.
You get a total of 8.3 inches of screen real estate.
There's no outer screen — you have to open the device to use it.
It supports the Surface Pen, which you need to buy separately for at least $99.
The Surface Duo has thick screen bezels, but that might help keep you from accidentally tapping while you hold it. Microsoft said the bezels are a tradeoff from miniaturizing parts and making the screens so thin. It's also Microsoft's way of saying smaller bezels are likely in the future.
You can drag and drop items, like a phone number, from one screen to the other.
Surface Duo specs
Two 5.6-inch AMOLED displays running at a resolution of 1,800×1,350 pixels separately
8.3 inches of total screen real estate when opened fully, running at an effective resolution of 2,700×1,800 pixels
Snapdragon 855, 6GB DRAM
Fingerprint reader
USB-C charger
128GB or 256GB of internal storage
Mono speaker
11-megapixel camera, f2.0 with electronic image stabilization
Source: 
Apple Readies Subscription Bundles to Boost Digital Services – Bloomberg
Apple Inc. is readying a series of bundles that will let customers subscribe to several of the company's digital services at a lower monthly price, according to people with knowledge of the effort.
The bundles, dubbed "Apple One" inside the Cupertino, California-based technology giant, are planned to launch as early as October alongside the next iPhone line, the people said. The bundles are designed to encourage customers to subscribe to more Apple services, which will generate more recurring revenue.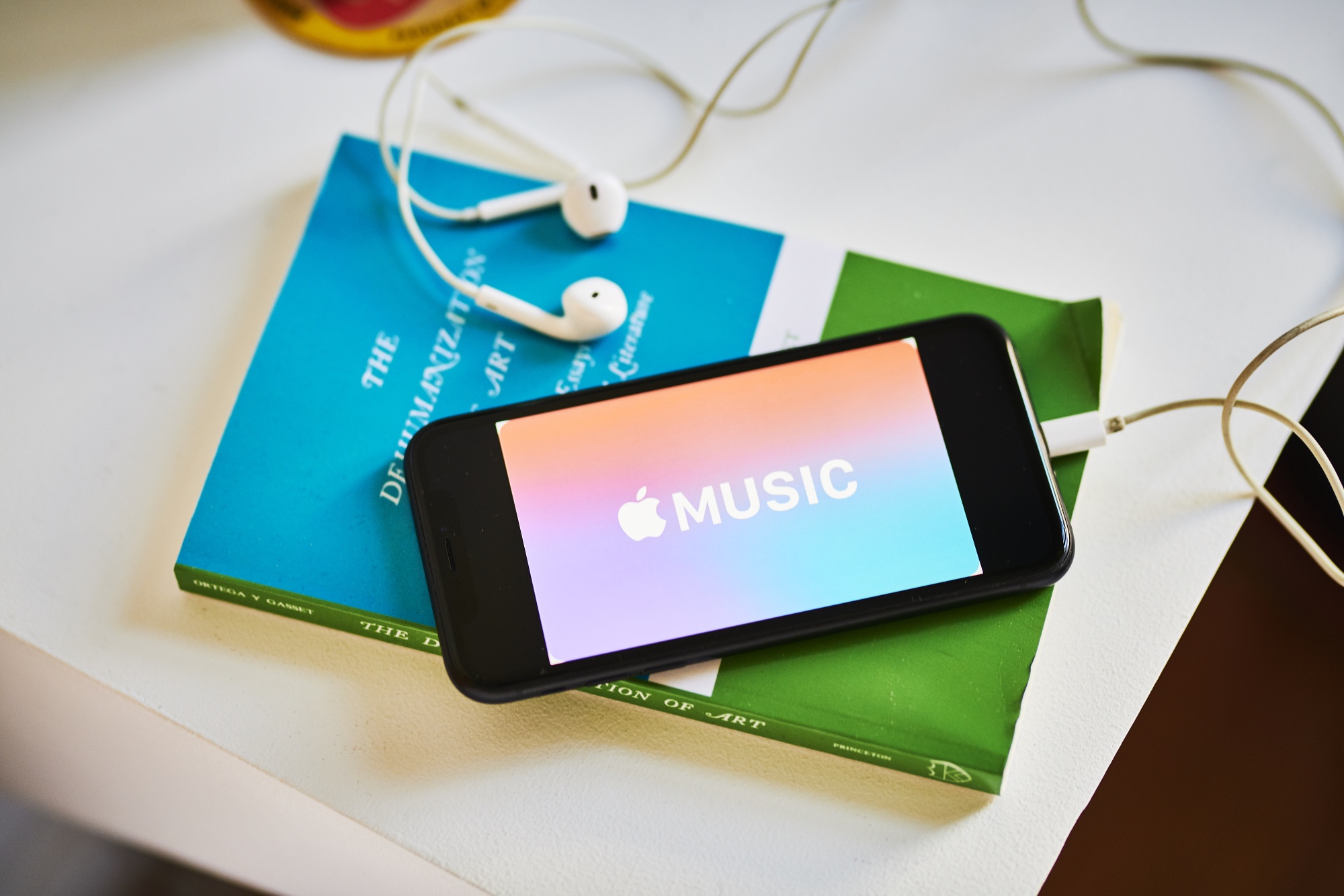 There will be different tiers, according to the people, who asked not to be identified discussing private plans. A basic package will include Apple Music and Apple TV+, while a more expensive variation will have those two services and the Apple Arcade gaming service. The next tier will add Apple News+, followed by a pricier bundle with extra iCloud storage for files and photos.
Apple's plans, and the structure of the bundles, may change. But the goal is to offer groups of services at lower prices than would be charged if consumers subscribed to each offering individually. An Apple spokesman declined to comment.
The initiative is a major bid by Apple to achieve the same loyalty that Amazon.com Inc. has won with its Prime program, which combines free shipping with video streaming and many other services for an annual or monthly fee. This bundle is the bedrock of Amazon's success and has been mimicked by other companies before with mixed results.
Apple has no e-commerce delivery and warehouse network like Amazon's, however it has hundreds of millions of ardent hardware customers who have already embraced some of its digital subscriptions. The iPhone and iPad will suggest different packages to users based on which Apple apps and services they already use. This feature will come later this year as part of iOS 14, the next software update for Apple's devices.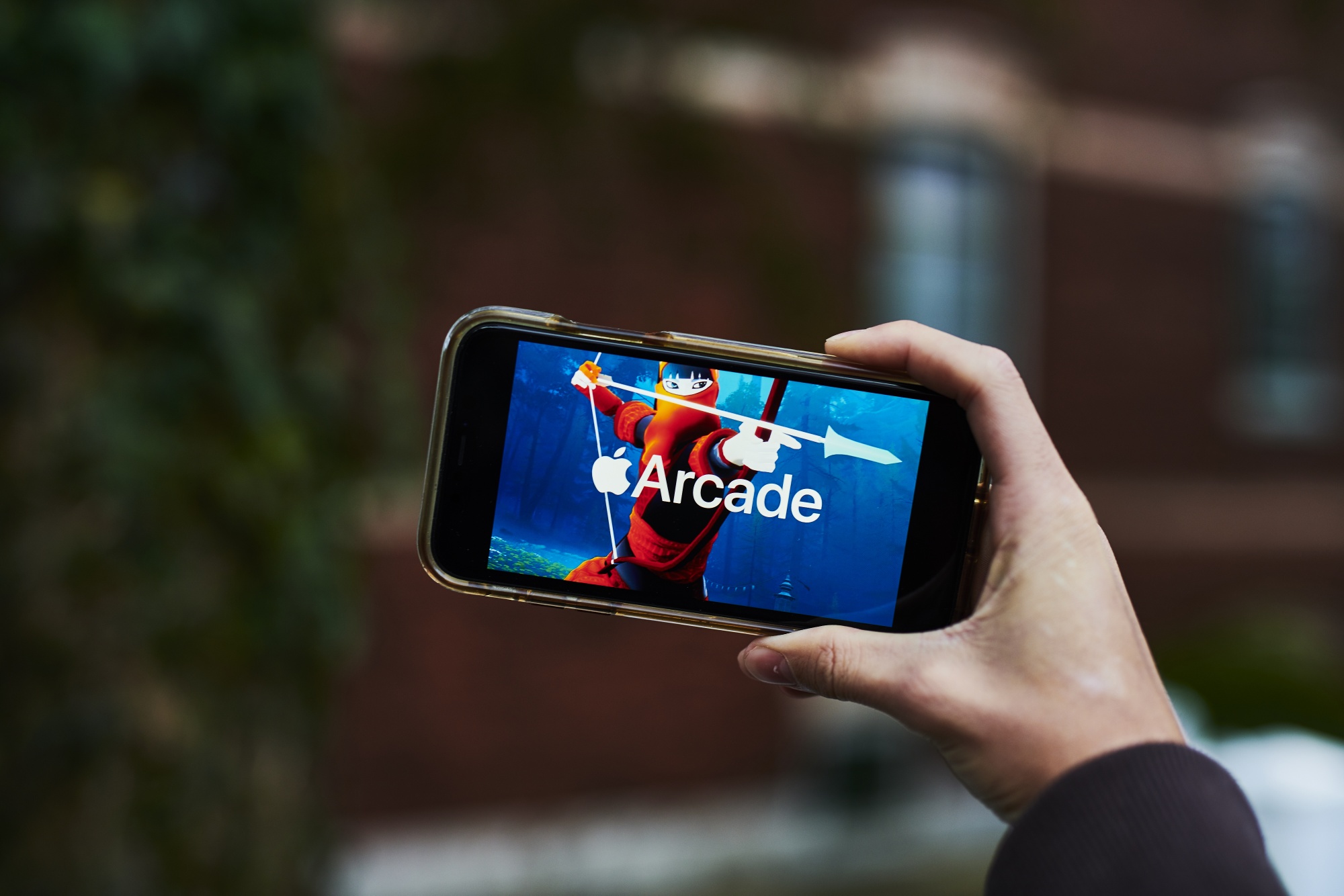 The company is also developing a new subscription for virtual fitness classes that can be used via an app for the iPhone, iPad and Apple TV, the people said. That service will be offered in a higher-end bundle with the rest of Apple's services. Codenamed "Seymour," the workout package would rival virtual classes offered by companies including Peloton Interactive Inc. and Nike Inc., according to the people.
Peloton shares slipped in premarket trading Thursday following the announcement, but gained about 1% to $65.02 after the market opened. Apple rose 1.5%.
The new bundles will be geared toward families, meaning they will work with Apple's Family Sharing system that provides access to as many as six people for each service. The offerings are designed to save consumers about $2 to upwards of $5 a month, depending on the package chosen. For example, if a family subscribes today to all of Apple's major services plus the highest iCloud storage tier, that would cost about $45 a month. A new bundle could knock more than $5 off that.
This approach is likely to be applauded by Wall Street, which craves businesses that generate reliable revenue streams. However, there's also a risk of confusing consumers with multiple subscription choices. This hampered the launch of the HBO Max streaming service, which was introduced this year alongside existing offerings HBO Go and HBO Now.
The initiative is being spearheaded by Peter Stern, a top lieutenant to Eddy Cue, Apple's longtime services chief. Bloomberg News reported last year that Apple was targeting a bundles launch in 2020.
At first, Apple doesn't plan to integrate the bundles with services such as AppleCare support or monthly payment plans for hardware like the iPhone or Mac. Earlier this year, as part of the Apple Card, Apple started offering monthly payments with no interest for several of its devices.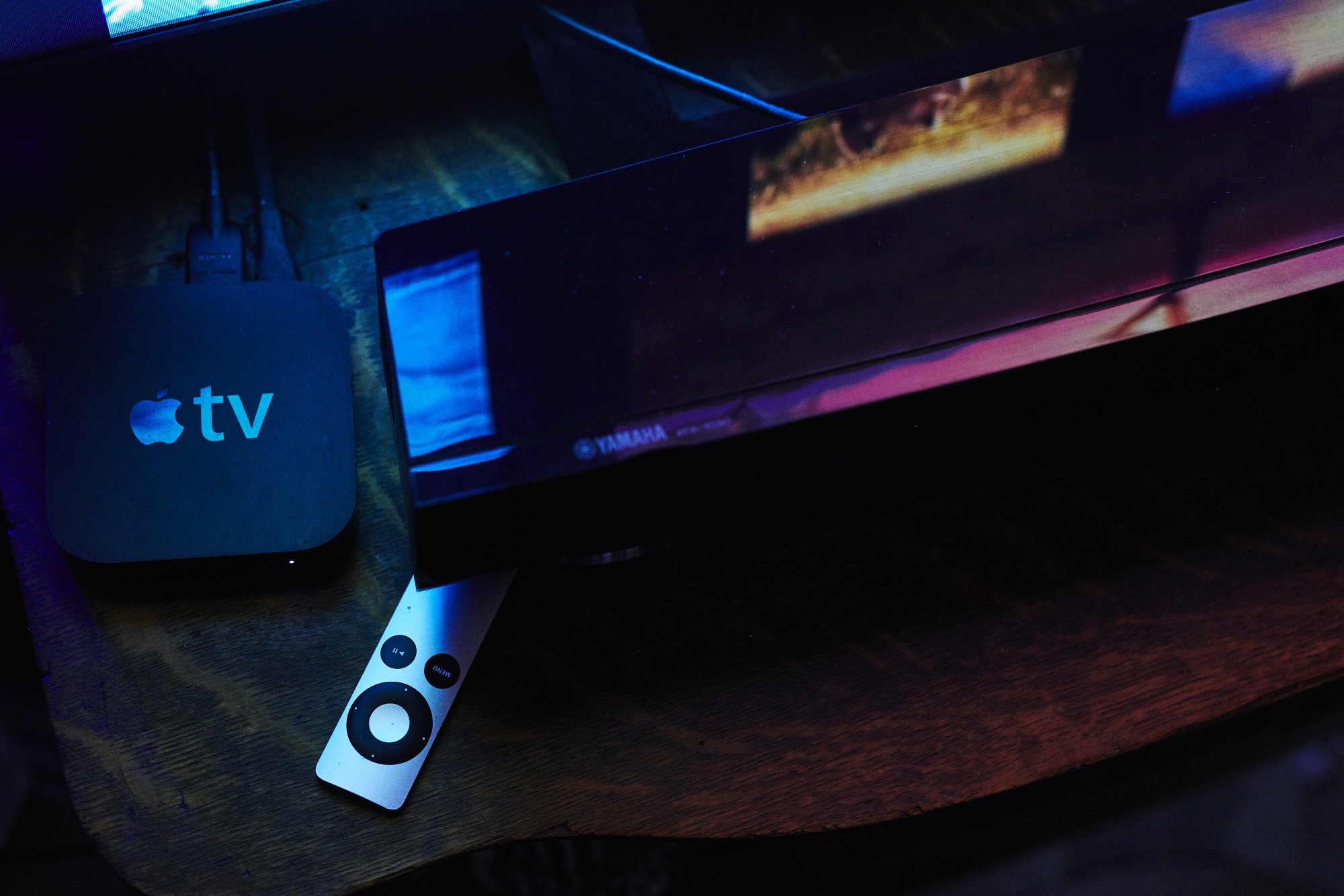 In addition to the services bundles, Apple is planning new software and hardware bundles, including giving buyers of the Apple TV set-top box a free year of Apple Arcade. That would follow a free year of TV+ offered to those purchasing new Apple devices.
Read more: Apple Cancels Arcade Games in Strategy Shift To Keep Subscribers
Apple tested the waters with a subscription bundle last year, offering students free access to TV+ with a subscription to Apple Music, though it has never confirmed plans for a wide-ranging bundle for all of its major paid services.
The company signaled the possibility though when it included a provision in deals with publishers participating in News+ that said the service could eventually be bundled with other services.
For years, analysts and investors have called for Apple to mimic Amazon's Prime approach. Some of Apple's newer services, including News+ and TV+, have started slowly. By bundling them at a discount with more popular services, usage and subscriptions could increase.
Read more: Apple's New Services Off to a Slow Start in First Year
Apple's services segment is one of the company's fastest growth areas and has become a $50 billion-a-year business. While services like those for advertising and AppleCare were down in recent quarters due to the impact of Covid-19, digital offerings like the App Store, iCloud and video products set records.
(
Updates shares in eighth paragraph.
)