Sea shanties go from obscure to social media trend – Brantford Expositor
Article content continued
…
In South Australia I was born,
Heave her up
Let's heave her high.
– Heave 'er Up and Bust Her
…
"If you came to the end of the shanty before you came to the end of the job, a good shanty man would improvise to carry on the song, perhaps singing about the cook or first mate."
He said the whole point was to give part of your brain something else to think about while performing laborious tasks.
Bell said he believes the present-day appeal of the shanty is its simplicity.
"They are great for singing harmony, but not like barbershop where it's close and complex," he said. "You can pick it up and find a part for yourself pretty easily. They were meant to be learned instantly, and still work that way."
Bell said that shanties on the Tik Tok social media platform have become popular because people will record one, and then others will layer their parts on top of them.
"It's totally brilliant because that's the way they existed in the first place," he said.
The mariners' songs travelled far and wide with sailors in the mid-1800s.
"They were the most mobile people in the world," Bell noted. "Clipper ships went all over the world, taking goods and people. Sailors would ship on and off at different ports, so the ship was a multi-cultural workplace."
Bell grew up in Waterford and spent a lot of time in Port Dover, where he developed a fondness for the history and traditional songs of the Great Lakes.
He said said the marine aspect of the Port Dover museum, where he served as curator from 2001 to 2013, was a big appeal. He also has worked at other museums and freelanced at several as a musician specializing in historical music.
Bell recorded an entire CD of Great Lakes songs and shanties that's available on the Bandcamp website but he has resisted the temptation to go on Tik Tok.
"There's enough people doing it," he said.
"I'm an old guy. It's all I can do to keep up on Facebook."
bethompson@postmedia.com
Uvalde School Shooting Sparks Cries For Action Across Social Media – BNN
(Bloomberg) — With former President Donald Trump scheduled to speak at the NRA's National Meeting this Friday in Houston, in the same state where 19 children and two teachers were killed at the hands of an 18-year old gunman who stormed their school, rallying cries for gun control can be heard across social media.Former President Barack Obama posted a string of tweets that began,"It's long past time for action, any kind of action. And it's another tragedy—a quieter but no less tragic one—for families to wait another day." He added, "Across the country, parents are putting their children to bed, reading stories, singing lullabies—and in the back of their minds, they're worried about what might happen tomorrow after they drop their kids off at school, or take them to a grocery store or any other public space."
From LeBron James to Mia Farrow, an outpouring of grief from celebrities followed an emotionally charged speech by Golden State Warriors' coach Steve Kerr who called a press conference before tonight's NBA semifinals game to express outrage at the "50 senators" who have failed to move on a House bill on common-sense gun safety reforms that President Biden is ready to sign into law.Los Angeles Lakers' LeBron James shared Kerr's remarks and tweeted, "My thoughts and prayers goes out to the families of love ones loss & injured at Robb Elementary School in Uvalde, TX! Like when is enough enough man!!! These are kids and we keep putting them in harms way at school. Like seriously "AT SCHOOL" where it's suppose to be the safest!" Oscar winner Matthew McConaughey, who was born in Uvalde and runs a foundation to help high school students in Texas, asked all Americans to take action "so that no parent has to experience what the parents in Uvalde and the others before them have endured."
Other celebrities taking to Twitter to share their grief include human rights activist George Takei who co-starred in "Star Trek: The Original Series." He tweeted, "14 children and 1 teacher. There are no words. And there are no actions ever taken." National Youth Poet Laureate Amanda Gorman wrote, "It takes a monster to kill children. But to watch monsters kill children again and again and do nothing isn't just insanity—it's inhumanity." Actress Mia Farrow retweeted Gorman and said, "Don't anyone dare do "thoughts and prayers". We are way past that. We need reasonable gun legislation like every other rational country.And late night talk show host James Corden commented on how shocked he is by America's inability to act when it comes to gun control. "It doesn't make sense to me. It doesn't reflect the country that I think America is. The America I've always admired. You have a problem, you solve it. You're on the forefront of medicine, of technology, of innovation. When there's a world war, you are the ones we turn to. Yet on this issue America is one of the most backward places in the world."Cordon noted this year there have been no school shootings in England, Japan, and Australia, but this year there have been 27 school shootings in America and 212 mass shootings and we are just five months into the year.
©2022 Bloomberg L.P.
/REPEAT — Media Advisory – Minister Mendicino to make a funding announcement/ – Canada NewsWire
OTTAWA, ON, May 24, 2022 /CNW/ – Members of the media are invited to join the Honourable Marco Mendicino, Minister of Public Safety, for a funding announcement under the Crime Prevention Action Fund to underscore the Government of Canada's efforts to keep Canadian youth safe in Halifax and surrounding communities.
He will be joined by Lena Metlege Diab, Member of Parliament for Halifax West-Nova Scotia.
Following the announcement, Minister Mendicino and MP Diab will take questions from the media.
Date
Wednesday, May 25, 2022
Time
9:00 a.m. ADT
Location
YWCA Halifax
358 Herring Cove Road
Spryfield, Nova Scotia
Media representatives who wish to attend the event must arrive at least 15 minutes in advance to sign in and present photo ID and credentials.
Media can dial-in by using the numbers below. Media are encouraged to dial-in 15 minutes before the start of the press conference.
Participant dial-in numbers: 1-866-206-0153 / 613-954-9003
Access Code: 9504354#
Media and guests are asked to respect local physical distancing guidelines. Participants will be required to share their name and phone number for possible contact tracing. Wearing masks is recommended, especially when not able to maintain physical distance.
Public health protocols are in effect: please stay home if you are experiencing any of the symptoms listed here: Coronavirus (COVID-19) – Government of Nova Scotia, Canada, practice good hand washing and other hygiene steps, as well as physical distancing.
SOURCE Public Safety and Emergency Preparedness Canada
For further information: Audrey Champoux, Press Secretary, Office of the Minister of Public Safety, [email protected]; Media Relations, Public Safety Canada, 613-991-0657, [email protected]
Analysis: Media coverage of Texas school massacre invokes Sandy Hook – CNN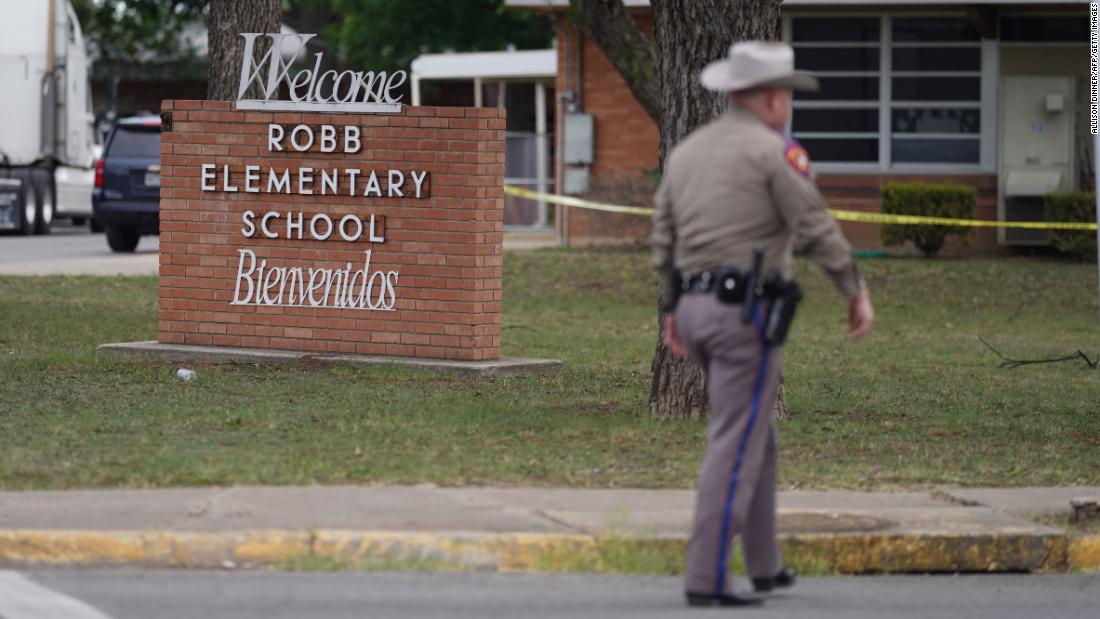 "Mass shootings have become America's copy and paste tragedy," Politico's Tyler Weyant
wrote Tuesday evening
. "We change the place, the town, the number of dead and injured. But the constant is lives lost, people who cannot be brought back, and the nation is left in a numb daze."
At least, until, it happens again. In this case, it only took 10 days from the last slaughter for another spasm of senseless violence and terror to force the nation to go through the motions once again.
It's all so predictable and formulaic at this point. First come the initial reports of a shooting, then details about fatalities and injuries, then details about the shooter and motive, and finally the tributes to the dead. All the while, there are widespread calls for the US to take some — any — action to stop these regular massacres from occurring while Fox personalities and GOP leaders insist the shooting shouldn't be "politicized."
"We perform this same skit every time," pediatrician and Democratic congressional candidate Dr. Annie Andrews
tweeted
. "You say your thing. I say my thing. A few more people join the movement. It's not working."
I realize that, at this point, even pointing out the fact that we are stuck in this endless loop is cliche. But I can't think of anything new or unique to say — and I honestly haven't seen a single original point made in the past few hours. Years and years of these horrific acts have collectively drained us of any groundbreaking observations. Everything is just recycled. Recycled from the last shooting and the shooting before that.
"Make no mistake about it, nothing is done, and nothing is ever done," Don Lemon said on CNN Tuesday night. "And we're going to be back here. Grieving again, over another town."
"This," Lemon added, "is where we are right now."
I wish people would stop saying "there are no words." There are so many words. Inhuman. Grotesque. Shameful.
I worry that rote news coverage and cliche reactions may unintentionally sanitize this sickening violence.
I want everyone to know that reality. I want answers to questions that are painful even to ask. What were the victims at Robb Elementary doing in the final peaceful minutes of their lives? What were they thinking when they heard loud noises down the hall? Did they recognize the sounds as gunshots? Did they fear for their lives? Did they cry out for their moms? For their dads? What did they feel in those final seconds?
There are plenty of words. We just have to use them.
President Biden learned of the school shooting while flying back from Asia aboard Air Force One. Pool reporters on the plane were without WiFi and unaware of the news until press secretary Karine Jean-Pierre came back to the press cabin and said Biden would be speaking at the WH upon landing. Reporters turned on the in-flight TVs to see CNN's live coverage. Per CNN's MJ Lee, "a decision was made to make a 'wire call' — a rare phone call using the phone in the press cabin to alert the wires and news organizations of breaking news. While much of the news we were being told in the air had already been shared on the ground, reporters agreed — given the gravity of the news — upon a joint statement that would be read and disseminated to wires and news networks."
The conversation in right-wing media immediately turned to calling for armed guards to protect schools. In other words, more guns. Pundits and personalities on Fox repeatedly suggested that funding allocated to schools to protect against Covid should be spent on security personnel. Meanwhile, personalities attacked those who called for gun control measures. After Biden did so in his address to the nation, Tucker Carlson attacked him in the most vicious terms. "The President of the United States, frail, confused, bitterly partisan, desecrating the memory of recently murdered children with tired talking points of the Democratic Party," Carlson said, "dividing the country in a moment of deep pain…"
— CNN will remain live all night and through the morning, with some anchors on the scene in Texas…
— Fox News preempted the 11pm comedy show "Gutfeld" for additional live coverage of the massacre…
— Savannah Guthrie will co-anchor Wednesday's "Today" from Uvalde. Other NBC and MSNBC anchors en route to Texas include Lester Holt, Tom Llamas, José Díaz-Balart, and Ali Velshi…
— Tony Dokoupil will co-anchor "CBS Mornings" from Uvalde…