Shop these Boxing Day sales across tech, fashion and home – CNN
(CNN) —
Boxing Day has arrived here in Canada and offers a great chance to pick up any gifts you didn't grab before Christmas (for loved ones or yourself). There are plenty of savings to be had at Amazon, which is wasting no time with discounts. Currently, devices like Echos, Kindles and Fire TV Sticks are discounted along with jewelry, TVs and household items.
We've done the work digging through the sale, as we do here at CNN Underscored, so scroll ahead to see what we've highlighted as the best Amazon Boxing Day deals.
4th Gen Echo ($89.99, originally $129.99; amazon.ca)

Amazon's newest spherical Echo is seeing a sharp discount for Boxing Day. Better yet you're scoring savings on our top pick for a smart speaker. The 4th Gen Echo gives you instant access to Alexa, room-filling sound and a unique design. You get your pick of four colors: charcoal, twilight blue, glacier white and (PRODUCT) RED.
LeCalla Sterling Silver Set of 3 Balinese Hoop Earring ($29.99, originally $39.99; amazon.ca)

What's better than a deal on a single pair of earrings? What about three pairs all crafted from sterling silver with modern designs. This three-pack of LeCalla Balinese hoop earrings make a great gift and feature an anti-tarnish coating.
Sony WH-1000XM4 Headphones ($348, originally $498; amazon.ca)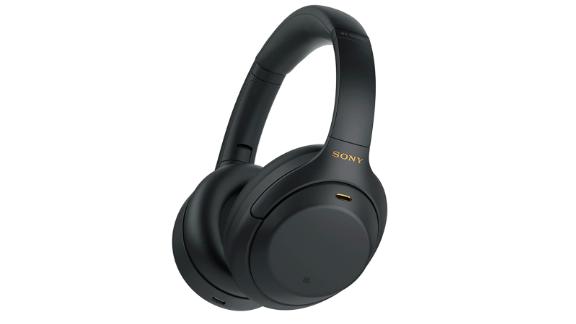 These Sony headphones are our top pick for over-ear and noise-canceling headphones. With over 30 hours of battery life, class-leading active noise cancellation, a wide soundstage and a comfortable build they seriously impress.
Philips Hue White & Color Three Pack ($129.99, originally $140.28; amazon.ca)

Looking to expand your smart lighting collection? This three-pack of Philips Hue A19 Bulbs can help accomplish just that. While these need a Hue Hub to work, each of these bulbs can light your space with some inspiring colors and integrates with your smart home ecosystem of choice.
Fire 7 Tablet ($59.99, originally $69.99; amazon.ca)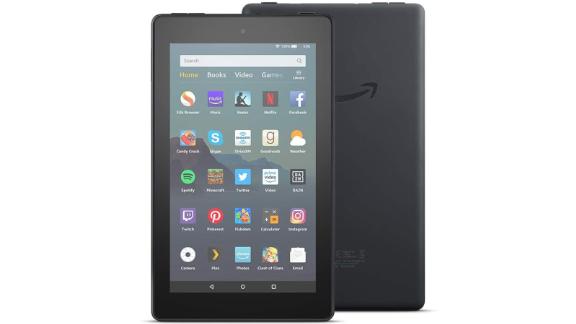 For just CDN $59.99 the Fire 7 provides the basic for entertainment and light productivity. With FireOS in tow you can stream movies and TV shows, rock out to your favorite songs and even play games.
Fujifilm Instax Mini 11 Camera ($69.99, originally $89.99; amazon.ca)

With a compact build and the ability to print photos on the fly, the Instax Mini 11 Camera is a great way to capture memories. It even features a built-in selfie mirror.
75-inch TCL 5-Series 4K TV ($1,399.99, originally $1,499.99; amazon.ca)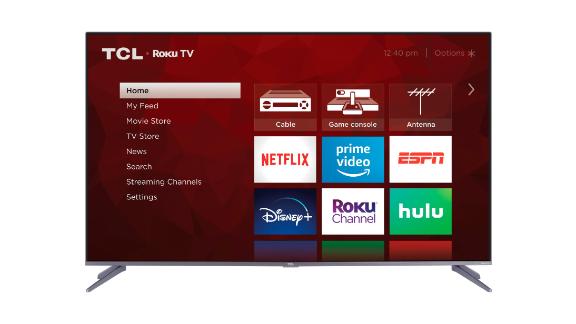 TCL updated the 5-Series in 2020 with a quantum dot panel and a slimmer design. The result is thin bezels and an immersive viewing experience. QLED delivers vibrant colors and images really pop.
Blink Mini ($29.99, originally $44.99; amazon.ca)

This compact indoor security camera works within the Alexa ecosystem. It has a 1080pHD lens with the ability for two-way talk and night vision.
iRobot Roomba 675 ($299.99, originally $369.99; amazon.ca)

This iRobot smart vacuum can handle hardwood and carpet floors alike while also being able to talk pet hair on the ground. It even integrates with Alexa and can easily be emptied.
Galaxy Buds Live ($149.99, originally $204.99; amazon.ca)

Samsung's latest earbuds might look like beans, but in our testing, they proved to be incredibly comfortable. At the same time, these deliver noise cancellation and a strong sound profile with clear lows, mids and highs.
Fitbit Charge 4 ($149.95, originally $199.95; amazon.ca)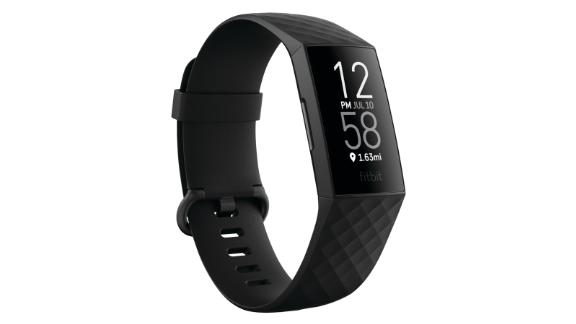 The Charge 4 from Fitbit can track steps, calories and even miles walked. It can sync up with Spotify for easy control and even monitor your heart rate with a sensor on the back.
Fire TV Stick Lite ($39.99, originally $49.99; amazon.ca)

The entry-level Fire TV Stick still plugs right into the HDMI port on the back of your TV and gives you access to thousands of streaming services. It delivers content in 1080pHD.
4th Gen Echo Dot with Clock ($49.99, originally $79.99; amazon.ca)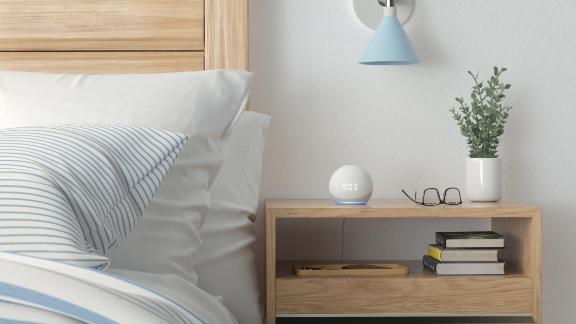 This small spherical Echo delivers modest sound and instant access to Alexa. The big feature is an LED display on the front that tells time.
Select Ray-Ban & Oakley Polarized Sunglasses ($30 off; amazon.ca)

These might be the two most iconic sunglasses brands out there, and they all come with polarized lenses out of the box.
Bose Sport Earbuds ($215, originally $235; amazon.ca)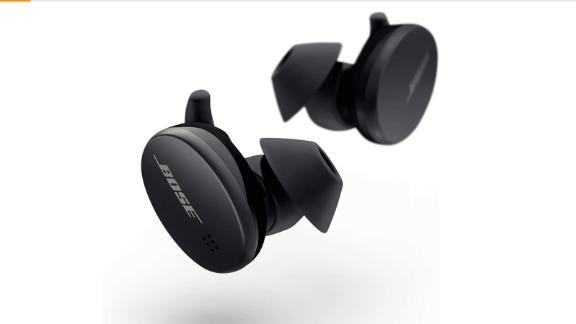 The basic true wireless earbuds from Bose deliver big value with comfortable ear tips, balanced sound and an ample five hours of battery life. And to ensure a proper fit, Bose includes three ear tips in the box.
Britain in talks with 6 firms about building gigafactories for EV batteries
Britain is in talks with six companies about building gigafactories to produce batteries for electric vehicles (EV), the Financial Times reported on Wednesday, citing people briefed on the discussions.
Car makers Ford Motor Co and Nissan Motor Co Ltd, conglomerates LG Corp and Samsung, and start-ups Britishvolt and InoBat Auto are in talks with the British government or local authorities about locations for potential factories and financial support, the report added .
(Reporting by Kanishka Singh in Bengaluru; Editing by Himani Sarkar)
EBay to sell South Korean unit for about $3.6 billion to Shinsegae, Naver
EBay will sell its South Korean business to retailer Shinsegae Group and e-commerce firm Naver for about 4 trillion won ($3.6 billion), local newspapers reported on Wednesday.
EBay Korea is the country's third-largest e-commerce firm with market share of about 12.8% in 2020, according to Euromonitor. It operates the platforms Gmarket, Auction and G9.
Shinsegae, Naver and eBay Korea declined to comment.
Lotte Shopping had also been in the running, the Korea Economic Daily and other newspapers said, citing unnamed investment banking sources.
South Korea represents the world's fourth largest e-commerce market. Driven by the coronavirus pandemic, e-commerce has soared to account for 35.8% of the retail market in 2020 compared with 28.6% in 2019, according to Euromonitor data.
Shinsegae and Naver formed a retail and e-commerce partnership in March by taking stakes worth 250 billion won in each other's affiliates.
($1 = 1,117.7000 won)
(Reporting by Joyce Lee; Editing by Edwina Gibbs)
Canada launches long-awaited auction of 5G spectrum
Canada is set to begin a hotly anticipated auction of the mobile telecommunications bandwidth necessary for 5G rollout, one that was delayed more than a year by the pandemic.
The 3,500 MHz is a spectrum companies need to provide 5G, which requires more bandwidth to expand internet capabilities.The auction, initially scheduled for June 2020, is expected to take several weeks with Canadian government selling off 1,504 licenses in 172 service areas.
Smaller operators are going into the auction complaining that recent regulatory rulings have further tilted the scales in the favour of the country's three biggest telecoms companies – BCE, Telus and Rogers Communications Inc – which together control around 90% of the market as a share of revenue.
Canadian mobile and internet consumers, meanwhile, have complained for years that their bills are among the world's steepest. Prime Minister Justin Trudeau's Liberal government has threatened to take action if the providers did not cut bills by 25%.
The last auction of the 600 MHz spectrum raised C$3.5 billion ($2.87 billion) for the government.
The companies have defended themselves, saying the prices they charge are falling.
Some 23 bidders including regional players such as Cogeco and Quebec's Videotron are participating in the process. Shaw Communications did not apply to participate due to a $16 billion takeover bid from Rogers. Lawmakers and analysts have warned that market concentration will intensify if that acquisition proceeds.
In May, after Canada's telecoms regulator issued a ruling largely in favour of the big three on pricing for smaller companies' access to broadband networks, internet service provider TekSavvy Inc withdrew from the auction, citing the decision.
Some experts say the government has been trying to level the playing field with its decision to set aside a proportion of spectrum in certain areas for smaller companies.
Gregory Taylor, a spectrum expert and associate professor at the University of Calgary, said he was pleased the government was auctioning off smaller geographic areas of coverage.
In previous auctions where the license covered whole provinces, "small providers could not participate because they could not hope to cover the range that was required in the license," Taylor said.
Smaller geographic areas mean they have a better chance of fulfilling the requirements for the license, such as providing service to 90% of the population within five years of the issuance date.
The auction has no scheduled end date, although the federal ministry in charge of the spectrum auction has said winners would be announced within five days of bidding completion.
($1 = 1.2181 Canadian dollars)
(Reporting by Moira Warburton in Vancouver; Editing by David Gregorio)