Sony introduces two Inzone gaming monitors (4K 144Hz and FHD 240Hz), three headphones too – GSMArena.com news – GSMArena.com
Today Sony unveiled a new series of gaming hardware – Inzone. The launch products are two monitors and three headsets. Inzone products are designed for an immersive gaming experience be it on PC or on a PlayStation 5.
Sony Inzone M9 and M3 gaming monitors
Both are 27" gaming monitors with IPS LCD panels. The Inzone M9 has 4K resolution and 144Hz refresh rate (120Hz over HDMI). For improved dynamic contrast, it uses Full Array Local Dimming. It peaks at 600 nits brightness and has a VESA DisplayHDR 600 certification. Additionally, this monitor has 95% DCI-P3 coverage.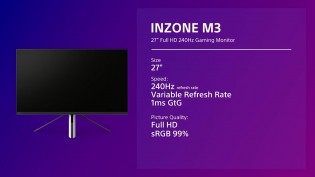 Specs: Sony Inzone M9 • Sony Inzone M3
The Sony Inzone M3 drops down to 1080p resolution, but increases the refresh rate to 240Hz (including over HDMI). The panel is edge lit and has a peak brightness of 400 nits (DisplayHDR 400). This display offers 99% sRGB coverage.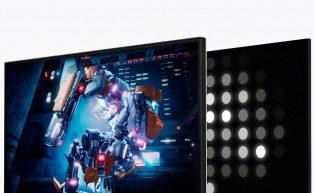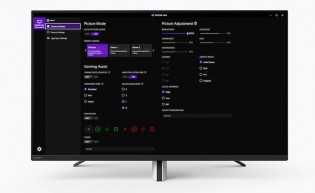 Full Array Local dimming on the Sony Inzone M8 • The Inzone Hub PC software can control all settings for the monitors
Both displays are calibrated at the factory to hit their color accuracy goals. They also support HDR10 and HLG types of HDR. As for the refresh rate, they support G-Sync and HDMI 2.1 VRR for variable refresh rate (24Hz minimum). They also boast 1ms gray-to-gray transition times.
Both monitors are equipped with two HDMI inputs, one DisplayPort 1.4. Additionally, they have a built-in USB hub – one Type-B goes in, three USB Type-A come out. These are perfect for connecting keyboards, mice and controllers as the built-in KVM functionality will switch the USB connection along to follow the video input.

This will allow you to connect both a PC and a PlayStation 5. There are some PS5 specific features like Auto HDR tone mapping and automatic genre picture mode (e.g. switching to Cinema mode when you put on a movie). There are PC features too, like dedicated PC software that lets you tweak every setting of the monitor.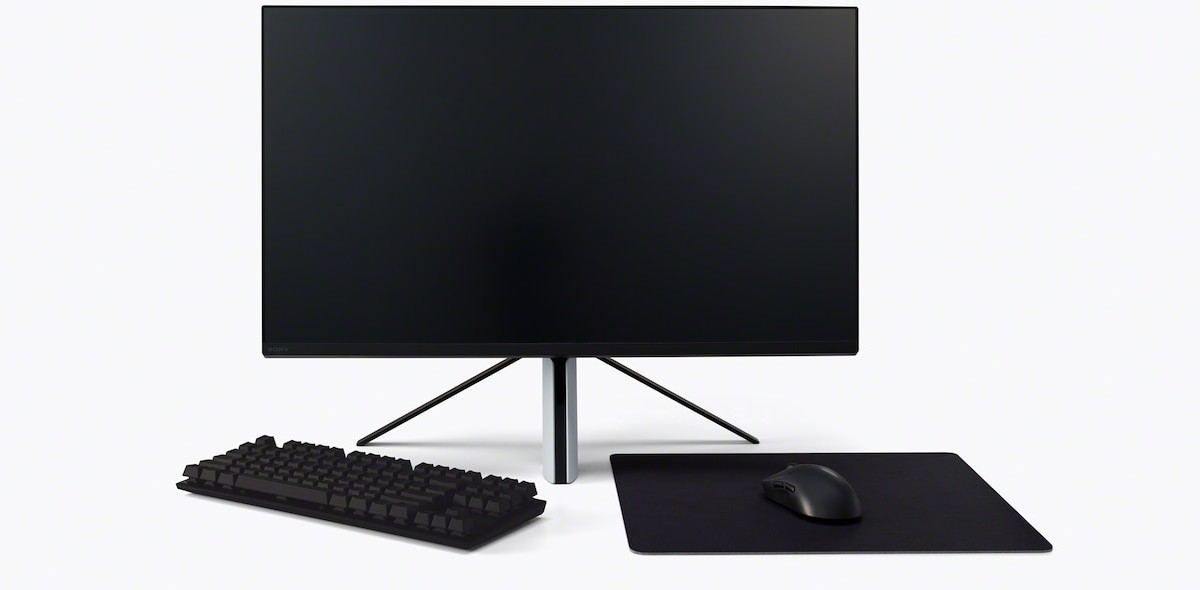 The stands of both monitors let you adjust the height and tilt for maximum comfort. The central pillar works as a cable channel to keep things neat. The M9 also has an RGB LED strip on the back to match your lighting setup.

The Sony Inzone M9 is available for pre-order at $900/€1,100/£1,000 (coming this summer). The Inzone M3 will launch by the end of this year with a price of $530.
Sony Inzone H9, H7 and H3 gaming headphones
These three share the same external design, but offer different capabilities to match your needs and budget. The first two are wireless, the H3 is a wired headset.
When you heard "wireless" you may have winced and while the H9 and H7 do support Bluetooth, they are best used with the included USB dongle that enables low-latency connection over 2.4GHz. The headphones can be connected to both the dongle and your smartphone (over Bluetooth), so you can easily answer an incoming call.

The boom mic offers great audio quality for voice chats in game and is easy to control – flip it down to talk, flip it up to mute. There is a hardware button that changes the audio balance between game audio and voice chat.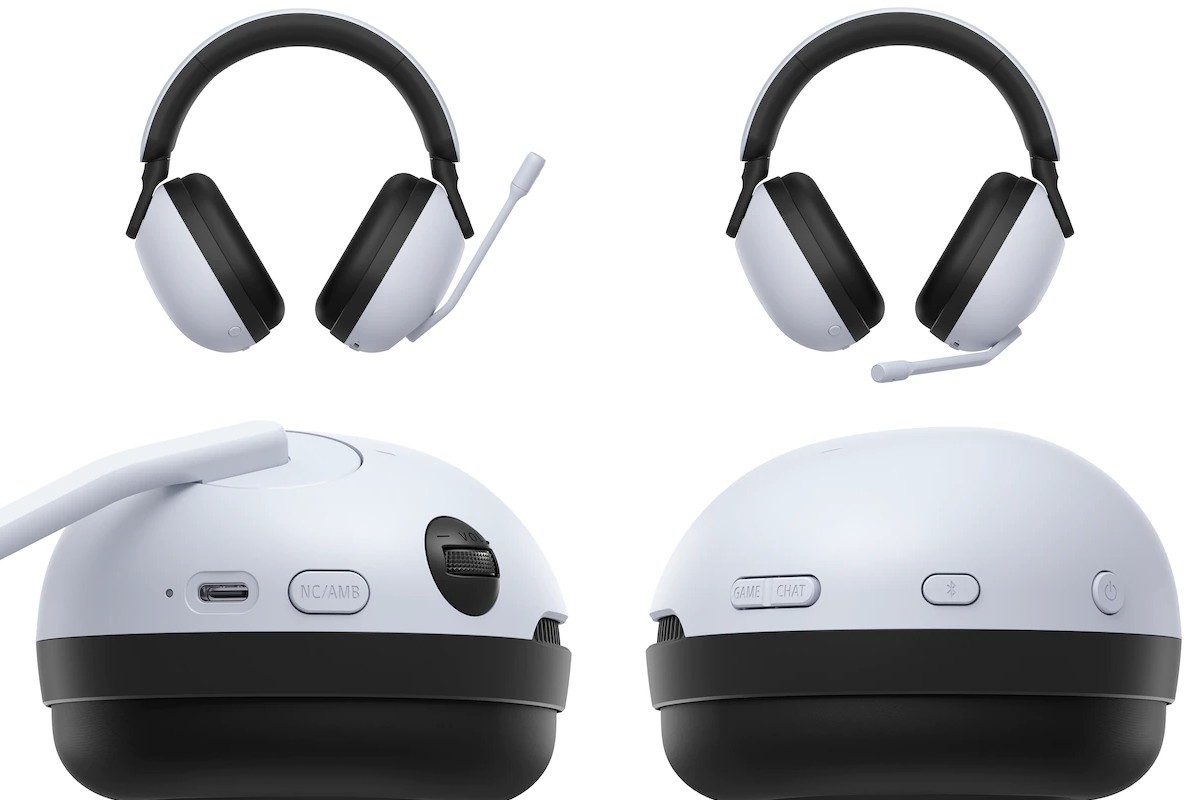 All three headphones support 360 Spatial Sound. This can be activated by the Inzone Hub PC software, which also includes algorithms to turn 2 channel stereo into 7.1 channel surround sound. There is a 360 Spatial Sound Personalizer app for smartphones.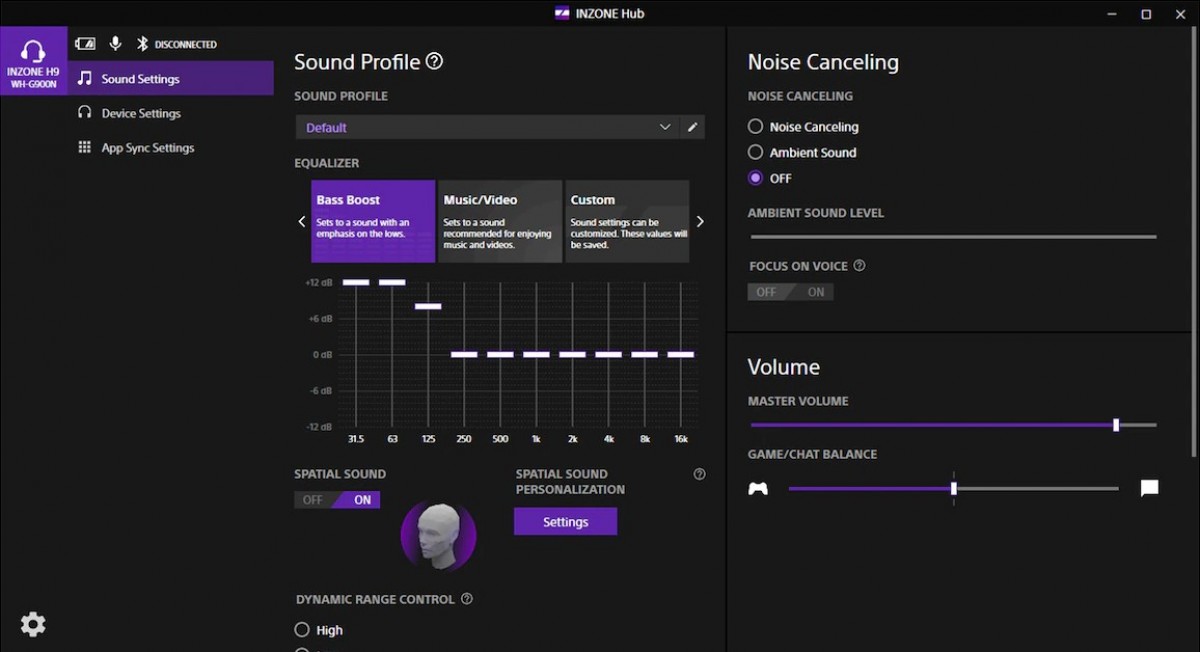 The Sony Inzone H9 supports Active Noise Cancellation and have a dedicated button to toggle Ambient sound mode (100Hz-8,000Hz). With ANC off, the headphones can last for 32 hours of play time.
The Inzone H7 do not have ANC. On the plus side, they have longer battery life of 40 hours. Both the H9 and H7 feature 40mm drivers (EDCCA Voice coil with neodymium magnets) and 5Hz-20,000Hz frequency response.
The Inzone H3 don't have to worry about batteries. These headphones also have 40mm drivers (CCAW Voice coil with neodymium magnets, 35Ohm impedance) with 10Hz-20,000Hz frequency response.
All three headsets are available for pre-order now, you can find them on Sony's official site, Amazon and Best Buy. The Inzone H9 cost $300/€300/£270, the H7 are $230/€230/£200 and the H3 are $100/€100/£90.
Here is a showcase of the new Inzone product line and more details about the monitors and headphones:
[embedded content]
iOS 16 Beta 5: Battery Percentage Now Displayed in iPhone Status Bar – MacRumors
With the fifth beta of iOS 16, Apple has updated the battery icon on iPhones with Face ID to display the specific battery percentage rather than just a visual representation of battery level. The new battery indicator is available on iPhone 12 and iPhone 13 models, with the exception of the 5.4-inch ‌iPhone 12‌/13 mini. It is also available on the iPhone 11 Pro and Pro Max, XS and XS Max, and iPhone X.

Battery percent has not been present on iPhones that have ‌Face ID‌ because of the lack of space on either side of the notch that houses the TrueDepth camera hardware. The new design adds the specific battery level to the battery icon, providing a better idea of battery status at a glance.
In iOS 15 and earlier versions of iOS, the battery icon shows a visual of the battery level, but it does not provide a specific percent. To get that information, ‌iPhone‌ users need to swipe down into Control Center or swipe over to the Today center view to see the battery widget.
The battery icon changes colors based on the status of the battery, and the color of the ‌iPhone‌'s wallpaper. When charging, for example, the battery icon is green and shows a charging indicator.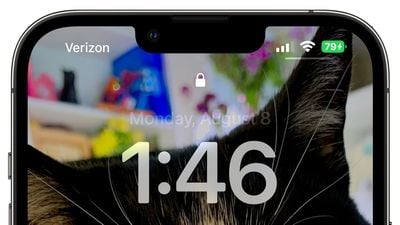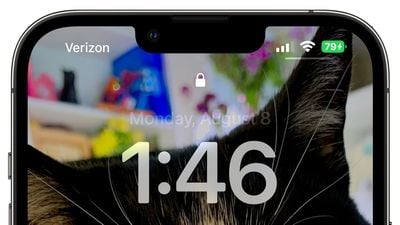 Battery percentage can be toggled on and off in the Settings app in the Battery section. The battery percentage feature appears to be available on most iPhones that have a notch, but it is not an option on the iPhone 12 mini, ‌iPhone 13‌ mini, ‌iPhone 11‌, or ‌iPhone‌ XR perhaps due to space constraints and/or display quality.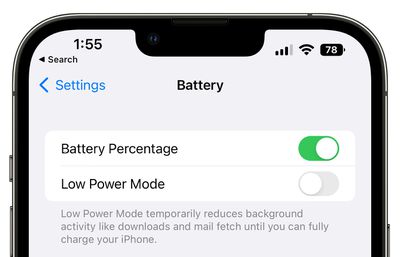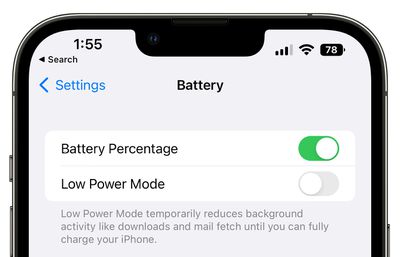 ‌iOS 16‌ beta 5 is available to developers at the current time, and Apple will be releasing a public beta in the near future.
Popular Stories
How to watch Samsung Galaxy Unpacked 2022 in Canada – MobileSyrup
Samsung will hold its next Galaxy Unpacked event today, August 10th, at 6am PT/9am ET.
As usual, we don't know exactly what will be featured there, although it's expected that we'll see the Galaxy Fold 4, Galaxy Flip 4, new Galaxy Watches and more.
Canadians interested in tuning in to the Unpacked 2022 livestream can do so via the Samsung Newsroom, Samsung's website or Samsung's YouTube channel.
It's also worth noting that to coincide with Unpacked 2022, Samsung is offering a $100 e-voucher to use towards your next purchase of any Samsung product. To claim this, you'll need to register through this site and provide some information, including your name, phone number and current device.
What are you looking forward to seeing at Unpacked 2022? Let us know in the comments.
WhatsApp to bring screenshot blocking to THESE types of messages – HT Tech
WhatsApp to now bring the ability to block screenshots to View Once messages. Know when this feature is coming.
WhatsApp is constantly adding new features to enhance the texting experience and these are coming faster than we could get used to them. Lately, the developers have focused on enhancing the privacy for users with a couple of new features. The ability to leave WhatsApp groups silently has draw a lot of attention lately. One can also choose who can see your online status going forward, and who can't. However, there is another new feature that will help those who want to share sensitive media and can't risk someone taking a screenshot of the same.
A while ago, WhatsApp rolled out the ability to send messages that can only be viewed once. The View Once feature currently only allows the media to be shown once but someone can still take a screenshot of the media, thus denying the point of the feature. Now, WhatsApp is modifying the feature, wherein it prevents the ability to take a screenshot. The feature is under development and WhatsApp hasn't revealed the date yet.
WhatsApp to block screenshot
"View Once is already an incredibly popular way to share photos or media that don't need to have a permanent digital record. Now we're enabling screenshot blocking for View Once messages for an added layer of protection. We're testing this feature now and are excited to roll it out to users soon," says WhatsApp in its official blog.
WhatsApp will also reveal more about this and several other features in the days to come via its own campaign. "To spread the word about these new layers of protection, we're also kicking off a campaign to educate people about the new features and our continued commitment to protecting your private conversations on WhatsApp. We hope people enjoy getting to use these new features and benefit from several options that help you keep your messages secure. We look forward to your feedback on what to build next," it says.
Prior to this WhatsApp, recently released the ability to transfer message backups from Android to iOS devices. The same can be done from iOS to Android as well.