"This was inevitable": Dr. Abdu Sharkawy on finding the U.K. COVID-19 variant in Ontario – CTV News
[unable to retrieve full-text content]
COVID-19: Ontario case total dips below 2,500; Big-box blitz finds compliance wanting – Ottawa Citizen
Article content
Ontario reported 2,578 new cases of COVID-19 on Monday, the lowest this daily total has been since Jan. 1.
The seven-day average for new cases in Ontario is now 3,035, and has declined every day in the last week from the record-high average of 3,555 reported Jan. 11.
There are 1,571 people hospitalized with COVID-19 in Ontario (an increase of one from the previous day), including 394 people in ICU (down one), with 303 on ventilators.
Twenty-four additional COVID-19 deaths were reported by the province.
Monday's new case total includes 92 in Ottawa, according to Public Health Ontario. The confirmed case total rose by 36 in Eastern Ontario, four in Hastings Prince Edward, two in Renfrew County and District and one in Leeds, Grenville and Lanark. There was no change to the pandemic case total in Kingston, Frontenac and Lennox and Addington.
In terms of active cases, Peel Region is currently the hardest-hit Ontario health unit with 416 cases per 100,000 people. It's followed by Windsor-Essex (399), Niagara Region (328), Toronto (319) and Middlesex-London (234).
Unifor approves $1 billion General Motors deal to build electric vans in Ontario – Yahoo Canada Finance
CBC
The New Brunswick Teachers' Federation says it does not support keeping schools open during red phase, a change that took both teachers and district officials by surprise. The federation, which represents both anglophone and francophone teachers, said the province did not consult them before changing the rules. "This government's decision was communicated to us only a few minutes before today's press conference," said the federation in a letter released yesterday. Minister of Education Dominic Cardy and Dr, Jennifer Russell, the province's chief medical officer of health, announced Sunday 36 new cases of COVID-19, a new single-day record. The cases include 24 in the Edmundston and Grand Falls region, or Zone 4, which is moving to the red phase. At the same news conference, Cardy said schools in Zone 4 will stay open under new phase-red guidelines. The guidelines previously said if a zone moved to the red phase, all non-essential businesses and schools must close. Cardy said students will be safe at school, even during phase red. The federation said it plans to address its concerns with Cardy, including asking how suddenly changing the rules could help "foster a climate of stability," and how students, teachers and staff will be kept safe. Francophone North-West School District superintendent Luc Caron held a media conference Monday afternoon supporting the government's decision. "[If] schools are open that means schools are safe and that is Public Health's message that they're sending out," he said. "We will continue to do our best to give the kids the best education, best quality of service possible." Caron said the new rules came as a surprise to the district as well. He said staff have been working on red-phase plans for months, but had to pivot when they learned that they will remain open in red. Caron said if parents want to keep their kids at home because they don't feel safe, they are free to do that. But if they do, "they become the teacher." He said he hopes parents will understand the district is keeping the students and staff safe by following Public Health guidelines of cleaning and masking. He said the district will step up active screening of school personnel, and screen employees on a daily basis. Extracurricular activities will be cancelled, and if employees or students experience only one symptom they are asked to stay home and get tested, he said. "We encourage our parents to take a look on our health measures in place and I hope they realize that means we are strict and our measures are safe," he said. "We would invite them to bring back their kids to school."
GM investing $800M to build BrightDrop electric van in Canada plant – Fox Business
General Motors has earmarked approximately $800 million to convert its CAMI Assembly plant in Ontario, Canada, into an electric vehicle manufacturing facility.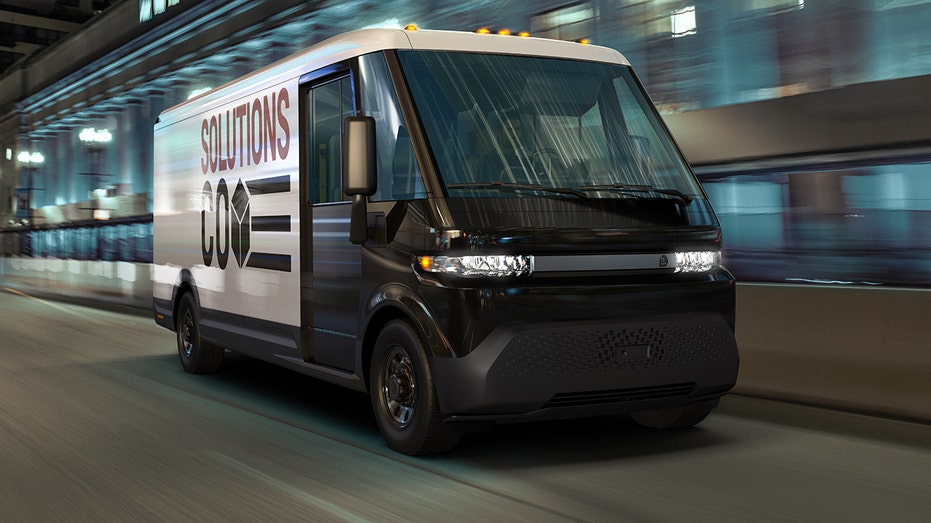 The factory, which currently produces the Chevrolet Equinox, will begin building electric vans for GM's new BrightDrop division by the end of 2021, with the full transformation to electric vehicles scheduled for completion within two years.
GM also builds the Equinox in Mexico for U.S. sale, but has not announced its plans for making up for the lost Canadian production capacity.
GM last week announced the formation of the BrightDrop brand during a CES presentation when it revealed the purpose-built EV600 commercial van. The EV600 will use the automaker's new Ultium electric vehicle platform and be followed by other models.
FedEx was announced as the first customer for the EV600, which will have a range of 250 miles per charge and become widely available in 2022 at a yet to be announced price.
GET FOX BUSINESS ON THE GO BY CLICKING HERE
CAMI is the fourth factory being converted electric vehicle production that GM has announced in recent weeks, following its Spring Hill. Tenn., Orion Township, Mich., and Detroit-Hamtramck facilities, the last of which has been renamed Factory ZERO.