This Week's Top Stories: Canadian Real Estate Prices Forecasted To Fall Next Year, and Debt Problems To Get Worse – Better Dwelling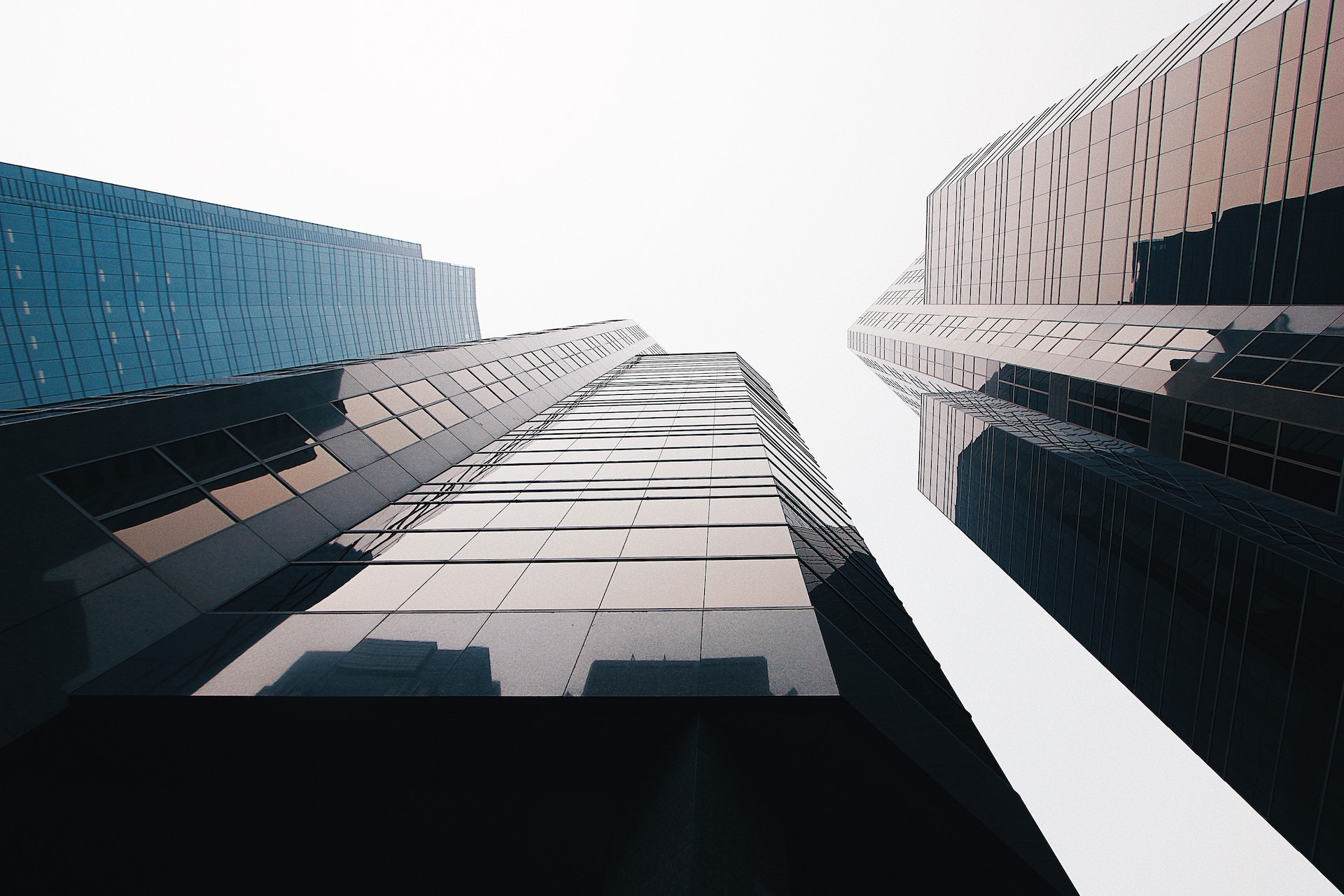 Time for your cheat sheet on this week's most important stories.
Canadian Real Estate
Canadian Real Estate Prices To Fall Up To 26%, Bay Street Firm Warns Institutions
A Bay Street firm is warning institutional clients of falling real estate prices. The firm's latest model suggests prices may fall up to 11% at the national level, starting next year. In Vancouver, the declines can peak at a much higher 17%. Toronto may see the biggest dip, with declines of up to 26%. The firm joins other risk advisors, as well as the CMHC, in forecasting price drops next year.
CMHC Finds Toronto And Vancouver Mortgage Debt Ratios Fall, But Not As It Seems
Canada's state-owned mortgage insurer explained why debt ratios are so low. The debt to income ratio across Canada has been dropping to multi-year lows. While that typically implies households are improving their debt situation, that didn't happen. Programs like CERB replaced twice the amount of income that was lost. This makes it appear like the debt to income fell, but in reality it should shoot up when those programs expire.
CIBC: Canadians Have $90 Billion In Excess Cash, As Government Doubles Income Lost
Canadians have a big pile of cash waiting on the sidelines, according to one of the country's big banks. CIBC analysts estimate households have $90 billion in savings above the forecasted amount. The bank believes this is due to government transfers replacing more than the income that was lost. By the bank's estimate, the government replaced every $1 of income lost, with $2.25 in benefits. An unusual, and unprecedented event during a recession.
Canadian Real Estate Sales Slow For The First Time Since The Beginning Of Pandemic
Canadian real estate sales slowed for the first time since the beginning of the pandemic. CREA data shows 56,186 seasonally adjusted sales in October, down 0.7% from the month before. Unadjusted, there were 59,159 sales in the month, up 32.1% from the same month last year. The unadjusted numbers show sales are significantly higher than last year. However, the industry's seasonally adjusted sales show this is due to the shifted period.
CRA: 800,000 Ineligible People Did Not Get CERB, But They're Checking Applications
Canada's tax agency clarified a rumor – people that didn't file taxes last year are still eligible for CERB. The rumor, perpetuated by some politicians, comes from a misunderstanding of the qualification criteria. Over 800,000 people who applied for the benefit, hadn't yet filed taxes for 2019. However, the tax agency clarified filing taxes was not a requirement at this point. People can still qualify just on this year's taxes. The agency then added they expect to verify eligibility next tax season, when they have the data to do so. Those found ineligible, will be asked to pay it back – potentially with penalties.
Canada Saw Tens Of Thousands Of Six-Figure Earners Apply For Emergency Income
Canada's CERB program was utilized by tens of thousands of people who earned six-figures last year. CRA data shows 90,720 people applied for CERB that had an income between $93,259 to $147,667 in 2019. Another 23,900 applicants filed taxes that showed they made between $147,667 and $210,371 last year. In the highest disclosed bracket, 14,070 applied for CERB that made over $210,371 last year. This implies a major disruption of income to households, who make considerably less on the income benefit.
Like this post? Like us on Facebook for the next one in your feed.
Towns grapple with big-city-like real estate boom
Small cities and cottage towns across Canada are grappling with the fallout of surging popularity amid the COVID-19 pandemic, as urbanites flock in, driving up home prices with big-city-style bidding wars and putting pressure on municipal services.
The growing demand has led to some small Canadian communities seeing house prices jump more than 75% in one year.
"The small towns are getting hit hard. They're getting interest like they've never had before," said Stephan Gauthier, an Ottawa real estate agent who is increasingly helping clients buy in villages well outside the city. (Graphic: Annual price gains in select Canadian cities and towns,)
The eye-watering gains in Canada are mirroring similar trends in New Zealand, Australia and Britain, where rural home prices are accelerating faster than in cities as avid buyers rush to snatch up cheaper small-town properties and as white-collar workers bet on being able to work from home even after the pandemic ends.
The boom in Canada has builders flooding into smaller communities. More homes mean more demand for drinking water and wastewater treatment, forcing some towns to fast-track expensive infrastructure projects.
For locals, the influx of city people is a double-edged sword. New residents are breathing life and diversity into places where – before the pandemic – schools were closing and many businesses struggled through the winter.
But the soaring housing prices are locking locals out of the real estate market, and competition for rentals means many people can no longer afford to live locally, leaving small-business owners scrambling for staff.
Even existing homeowners, whose home values have risen sharply, are unable to move up the property ladder as the gap to the next rung widens past their means.
"You want people to come here and help build the community. But at what cost to the people who have been here for literally generations?" said Nancy Cherwinka, who lives in Prince Edward County, a peninsula in Lake Ontario known for its wineries and beaches.
MOVE TO THE COUNTRY
Roughly 75,000 people left Toronto and Montreal – Canada's two biggest cities and main COVID-19 hot spots – for other parts of their respective provinces of Ontario and Quebec in the year up to July 2020, the largest such migration since at least 2001, according to the latest Statistics Canada data.
For Prince Edward County, about 200 km (125 miles) east of Toronto, that migration has helped drive house prices up 78.5% on the year, putting ownership out of reach for many local residents. The average selling price of a home there in April was C$740,112 ($610,000).
"Now the rental market has gone nuts," said Chuck Dowdall, executive director of the Prince Edward County Affordable Housing Corporation, with potential home buyers giving up on buying, and renting instead.
The rental crunch is making it difficult for small businesses to hire and retain staff, even if they pay above minimum wage.
It is a struggle that Samantha Parsons and her husband, owners of Parsons Brewing Company, know well. They built a small bunkhouse next to their brewery to house workers temporarily and have even had staff stay with them. This year, they arranged a lease for a three-bedroom home for employees.
"You have to be creative," said Parsons, adding they still lose out on talent because of the housing challenge.
IF YOU BUILD IT
To tackle the housing crisis, Prince Edward County is planning for more than 3,000 housing starts through 2026, including dozens of below-market rental units.
That boom is putting pressure on municipal services, notably aging water infrastructure. The region is hastening plans to spend C$68 million ($56.2 million) on its water and wastewater system, with developers on the hook for much of the bill.
New-home construction is also surging in other smaller centers across Canada, with rural starts in the first quarter of 2021 at their highest point since 2008. (Graphic: Canada rural housing starts, )
In Collingwood, Ontario, a four-season resort town about 145 km (90 miles) northwest of Toronto, the population boom has forced the community to pause all new-home construction while it sorts out how to address its critical water shortage.
In Nelson, a former mining town in British Columbia's Kootenay mountains, a pandemic-driven explosion of infill and coach housing is forcing the small city to expand its wastewater and water infrastructure sooner than planned.
"We were heading down that road anyway … but now it's been accelerated. So that's going to put us a little bit on our back foot," said Mayor John Dooley, adding that the sewage treatment plant alone will cost about C$25 million.
Dooley said Nelson hoped to split the costs with the province and federal government.
Back in Prince Edward County, about half the children at a rural daycare are new to the community since the pandemic. At the sister daycare in town, a quarter of students are newcomers. Enrollment at local schools is also up, reversing a trend that had led to closures in previous years.
More young families living in the community will ultimately be beneficial, said Cherwinka, as long as they stick around once life goes back to normal.
"Hopefully they stay, hopefully it's not just a pandemic solution," she said. "Hopefully it's long term."
($1 = 1.2092 Canadian dollars)
(Reporting by Julie Gordon in Ottawa; Additional reporting by Andy Bruce in London; Editing by Peter Cooney)
Canadian home prices, sales to moderate but remain high
By Julie Gordon
OTTAWA (Reuters) -Canada's home sales and price growth will moderate over the coming years from the unsustainable levels of 2020, but remain elevated, with housing starts expected to stabilize by the end of 2023, the national housing agency said on Thursday.
While the pace of price growth is expected to ease as mortgage rates increase and buyers face already high prices, home prices could climb 14.4% on average in 2021, the Canada Mortgage and Housing Corporation (CMHC) forecast in its spring market outlook.
Its report does not forecast any annual price declines in the 2021-2023 period.
"Economic conditions are expected to return to pre-pandemic levels by the end of 2023 … This includes the pace of home sales and prices, which we expect to see moderate from 2020 highs over the same period," Bob Dugan, chief economist at the CMHC, said in a statement.
Dugan warned that significant risks that could impact the forecast include the path of the COVID-19 pandemic, a faster-than-expected increase in mortgage rates, and a reversal of the urban exodus that has driven up prices outside large cities.
The CMHC said last May that it expected housing starts, sales and prices to plunge amid the pandemic, with prices not expected to recover to pre-pandemic levels until 2022.
But home sales and prices soared to record levels, with the average selling price up 31.6% in March 2021 from a year ago. Housing starts also hit a record high in March.
Rental demand is also expected to recover through 2023 as immigration and inter-provincial migration resume, and as students return to campus, the agency said.
(Reporting by Julie Gordon in OttawaEditing by Paul Simao)
'Unprecedented' demand driving real estate sales and prices in Canmore – CBC.ca
It was just minutes after a new listing for a $1.15-million home in Canmore, Alta., went online when real estate agent Jill Law's phone started buzzing.
Three days and 31 showings later, she had received 11 offers for the property, including one from a family who wrote a personal letter to the seller and included a family photo.
It appears to be the winning "bid" in a soaring real estate market that is seeing more multiple offers and properties selling above the asking price.
Real estate professionals, market watchers and long-time residents say there's a combination of factors at play, including the pandemic and low interest rates. But the sales surge and rising prices are raising concerns in the community — which still considers itself a place where families can raise their children rather than an exclusive playground for the privileged.
The average house price in Canmore is closing in on $1.1 million, according to the Alberta Real Estate Association's benchmark price.
"Sales are up, the inventory is down," said Dan Sparks, one of Canmore's busiest real estate agents, who has been selling homes in the Bow Valley for 20 years.
But there are fewer homes to sell. There are approximately 100 homes on the market right now. When you factor in the number of sales, it works out to a one-month supply, down sharply from the usual five- to six-month supply at this time of year.
What does all of that mean? To put it mildly, it's a sellers' market.
"We've had exceptional sales throughout the Canmore area, but the listings and the supply haven't kept pace," said Ann-Marie Lurie, the chief economist with the Alberta Real Estate Association.
"And that's what's causing some of the price gains that we're seeing in that market."
And some of those price gains have been astronomical.
Kelly MacMillan with ReMax Alpine Realty says she just sold a hotel condominium unit for $50,000 above the asking price.
The two-bedroom, two-bathroom condo — which has the potential to generate nightly hotel revenue — was listed for $600,000. The sellers purchased the property four years ago for $350,000.
"There was an opportunity to cash out of the marketplace," said MacMillan.
"They're very happy," she said of her clients.
Pandemic pushes demand
Sparks calls it COVID fatigue. Although he has been taking calls from people in Toronto and Montreal — and even a family in Germany — a good portion of buyers are people from Calgary and Edmonton who have been stuck at home for over a year and are looking for a change of scenery, he says.
"They've been working from home for a while, and they can continue to do so. And if they can do that, then they'll do it where they want to be," he said.
MacMillan agrees.
"Canmore, especially recreational markets, where people are discovering that they don't have to be where they work. They have that work-from-home flexibility."
Housing affordability
As the inventory dwindles, so do the opportuniites to find a traditional, single family, detached home. Sparks says last week there were just two homes listed for under $1 million — and only five were on the market for under $1.5 million.
Sparks spent several years on the board of directors of Canmore Community Housing, a town-owned corporation tasked with creating affordable housing options for people and families.
A 10-unit townhouse project is under construction and is expected to open in early 2022.
Already there are 150 people on the waiting list to either buy or rent a property.
"It's basically just fingers in the dam," said Sparks.
"Housing affordability in Canmore is always going to be a problem. We're just going to constantly be working on that problem."
The average condominium price in Canmore is now $500,000.
New development, more affordable housing?
Canmore town council recently approved a series of amendments to the latest development plan for the Three Sisters Mountain Village (TSMV) on the east side of the community.
One of the changes is a proposed requirement that the developer include 20 per cent affordable or subsidized housing — double the amount proposed by TSMV. A spokesperson for the developer says the company is still assessing the impact of the amendments and is withholding comment until the plan goes back to council on May 11.
The mayor says that while it will take years for those units to become available, council had to act now.
John Borrowman says young families have been leaving the community for years because they can't afford to stay.
"We've been bleeding the next generation like that for years," he said.
"If we don't do something to ensure affordable housing is a big part of our future, the town will become … it will only be a place for the very wealthy."
New housing options, slow uptake
The town recently said it would consider secondary suites to be built or legalized in existing neighbourhoods. Financial incentives are being offered to homeowners to add what it calls "accessory dwelling units."
So far, only three homeowners have applied for the $20,000 grants.
Dale Hildebrand is a local real estate agent and builder. He recently sold two duplexes that were listed for $1.2 million and $1.4 million. One of them includes a separate, one-bedroom suite.
Hildebrand's next project is in the early stages, but he's hoping to redevelop several residential lots near downtown into 16 to 18 townhouses. Several will be purpose-built for employers to purchase for their employees.
"They can … rent them out to their employees at a subsidized rate," said Hildebrand.
But as demand remains strong and prices climb, the market may be too hot for employers to consider employee housing.
It's a problem for the community, which has had trouble attracting employees.
"It's harder for young people to find affordable accommodation," said Michel Dufresne, the director of the Job Resource Centre for Banff and Canmore.
"It also makes it harder for small businesses to provide that housing for their employees. It's become a bigger play when you have to buy a house for a million dollars to house five people," he said.
"It's very costly."
---
Bryan Labby is an enterprise reporter with CBC Calgary. If you have a good story idea or tip, you can reach him at bryan.labby@cbc.ca or on Twitter at @CBCBryan.