Top Stories: iOS 15 and macOS Monterey Public Betas, iPhone 13 and MacBook Pro Rumors, and More – MacRumors
Happy public beta week! This week saw the release of a complete set of public betas for Apple's major upcoming operating system updates, giving everyone the chance to check out all of the new features and changes.
We also saw a slew of rumors on everything from the iPhone 13 and the MacBook Pro to AirPods and the Apple Watch Series 7, so check out our video above and read on below for details on all of these stories and more!
iOS 15 and macOS Monterey Public Betas Now Available
Apple has released public beta versions of iOS and iPadOS 15, macOS Monterey, watchOS 8, and tvOS 15, giving all users the option to test out Apple's upcoming operating system updates.

Apple had said at WWDC that the public betas would launch in July, but all of them except macOS Monterey arrived just a bit early on June 30. A word of warning though: Don't install these betas on a primary device, or at least make sure to have a backup, as there can be significant bugs and usability issues.
Latest iPhone 13 Dummies Again Show New Diagonal Dual-Lens Camera Arrangement Coming to Standard Model
It's a rite of passage as we get closer to the introduction of new iPhone models: We've moved beyond the leaks and design drawings to full-fledged dummy units that show off what we expect to see from the iPhone 13.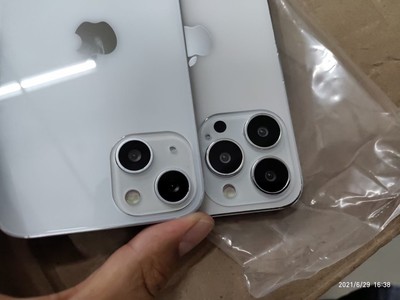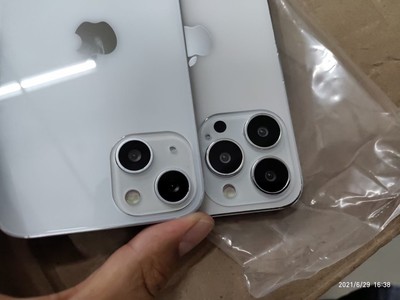 Apple is currently preparing to ramp up production of the upcoming iPhone models, lining up suppliers to start delivering components in mass quantities.
DigiTimes: Apple to Announce Redesigned 14-inch and 16-inch MacBook Pro in September
Many Apple fans were disappointed at the lack of an announcement about redesigned MacBook Pro models at WWDC last month, but we won't have too much longer to wait if a new report is accurate.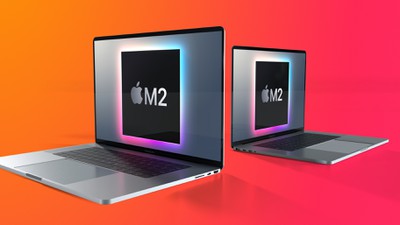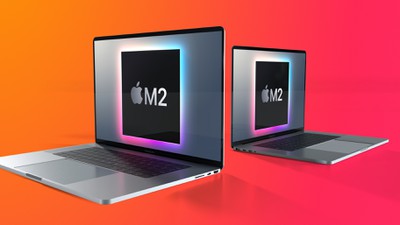 Taiwanese site DigiTimes says the new models will be announced in September, although October might be more likely as Apple prefers to separate its iPhone and Mac announcements and the new iPhones are expected to return to their normal September launch timing.
Kuo: AirPods Pro 2 to Launch Next Year, AirPods Shipments to Exceed 100 Million
We've been hearing rumors about updated AirPods models for some time, and the most recent claims are continuing to hint at timing for these releases.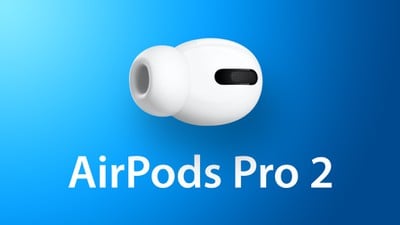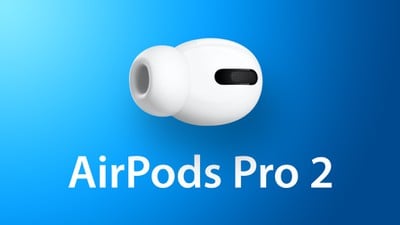 Noted analyst Ming-Chi Kuo says second-generation AirPods Pro are expected to launch next year, with previous reports suggesting they will arrive in the first half of the year. Another recent rumor says unspecified AirPods should launch later this year, which lines up with what we've been hearing for the third generation of the regular AirPods.
Apple Shares List of Products to Keep Safe Distance Away From Pacemakers
Since the launch of MagSafe alongside the iPhone 12 last year, some health experts have been warning about the potential risks of bringing products containing magnets close to pacemakers and other medical devices.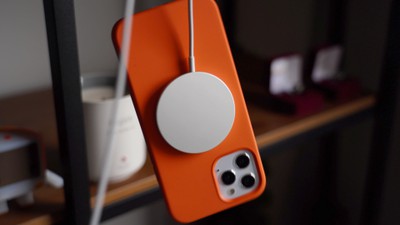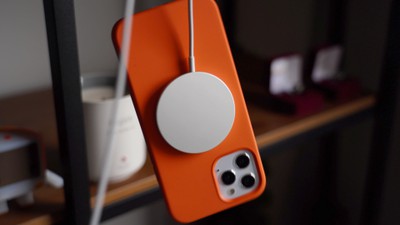 In response, Apple has updated a support document with a long list of Apple products that should be kept away from medical devices to avoid potential interference.
Redesigned Apple Watch Series 7 Could Prioritize Longer Battery Life Over Additional Sensors
The Apple Watch Series 7 coming later this year is expected to feature a redesign with flat edges and display improvements, but one thing that's been up in the air is whether we'll see any new health-related sensors.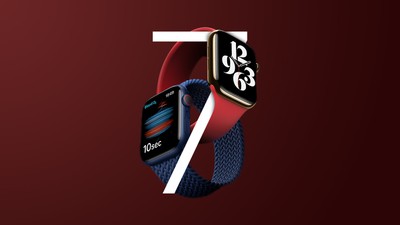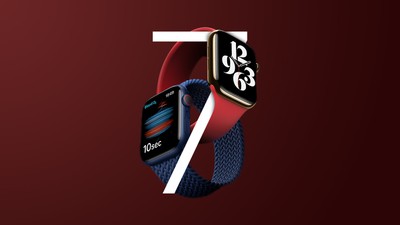 Apple has been working on sensors for metrics like blood glucose, but a new report says the Series 7 will prioritize battery life improvements rather than trying to pack more sensors into the watch.
Each week, we publish an email newsletter like this highlighting the top Apple stories, making it a great way to get a bite-sized recap of the week hitting all of the major topics we've covered and tying together related stories for a big-picture view.
So if you want to have top stories like the above recap delivered to your email inbox each week, subscribe to our newsletter!
Apple MacBook Pro M2 SSD performance falls short of its M1 predecessor – XDA Developers
Apple's recently announced MacBook Pro 13 (2022) hit retail shelves this past week, which means it not only got into the hands of eager customers but also got into the hands of more reviewers. This latter part is important because apparently, testing of the base model has revealed what could be a major drawback for some.
YouTube creators Max Tech and Created Tech ran tests on the latest Apple MacBook Pro 13 and found that the storage speeds of the new base M2 model were slower when compared to the older M1 MacBook Pro 13. Now, this wouldn't be a huge deal if it was a small difference, but according to Max Tech, the difference is pretty major. Running the test numerous times using Blackmagic's Disk Speed Test app, he was able to find that the write speed of the M1 MacBook Pro was 2,215, while the M2 MacBook Pro scored 1,463. On read speed, the former scored 2,900, while the latter scored 1,446.
Apple's latest isn't its greatest when SSDs are involved.
Max Tech took things a step further by opening up both laptops and checking the physical differences in hardware. They spotted an immediate difference with regards to the SSD count. In the older M1 MacBook Pro 13, there are two soldered SSDs, while the newer M2 MacBook Pro 13 has just one SSD. Max Tech explains that having two chips working in tandem is much more efficient than having just one SSD chip shouldering the load. This is probably not what many would expect, but it is something to consider when purchasing the newer model.
These tests were performed on the base model, and reports have shown that higher models have better and faster SSD scores. What will be interesting is to see how well the upcoming MacBook Air 13 (2022) will perform when it is released. Be sure to check out our full review of the MacBook Pro 13 (2022).
---
Source: Max Tech and Created Tech (YouTube)
Via: MacRumors
OnePlus 10RT camera specs leaked: New value flagship from OnePlus? – Android Authority
Dhruv Bhutani / Android Authority
TL;DR
A reliable tipster has outed the camera specs of the OnePlus 10RT.
The phone may feature an identical setup as the OnePlus 10R.
This is the fourth rumored OnePlus 10 series phone.
The OnePlus 9RT launched last year as a value flagship and upgrade to the OnePlus 9R. Now, it looks like the OnePlus 10R will be followed by the OnePlus 10RT.
Leaker Yogesh Brar has outed the alleged camera specs of the OnePlus 10RT. While we haven't heard any other leaks and rumors about the phone, this latest tip suggests that the device could launch in the next few months.
Nevertheless, the camera setup on the so-called OnePlus 10RT is expected to feature a primary 50MP IMX 766 sensor with Optical Image Stabilization (OIS). This is the same camera sensor used on the OnePlus 10R and OnePlus 9RT. It also served as the ultrawide sensor on the OnePlus 9.
The other two rear camera sensors on the phone are also expected to be the same as those found on the OnePlus 10R. This means you may get an 8MP ultrawide sensor and a 2MP macro shooter.
The selfie snapper is tipped to be a 16MP sensor, albeit from Samsung, not Sony, as is the case on the 10R.
OnePlus 10RT (CPH2413) Camera Specs

✓Rear

– 50MP (Sony IMX766), OIS, (f/1.88) (84.4°)
– 8MP Ultra-wide (ƒ/2.25) (119.7°)
– 2MP Macro (f/2.4) (88.8°)

✓Front

16MP (Samsung S5K3P9) (f/2.45) (82.3°), EIS
There's no word on when OnePlus would launch the 10RT. If the company sticks to its previous timeline, we may see the device in October. The device could also be available in select markets, just like its predecessor and the OnePlus 10R. That means it might not launch in the US.
For now, OnePlus's next big launch is shaping up to be the OnePlus 10T. Although, the device might end up being called the OnePlus 10. There's also talk of a OnePlus 10 Ultra on the horizon. Of course, we don't have confirmation about any of this since all the information about the possible OnePlus 10 series variants is based on leaks.
Java News Roundup: Classfile API Draft, Spring Boot, GlassFish, Project Reactor, Micronaut – InfoQ.com
This week's Java roundup for June 20th, 2022 features news from OpenJDK, JDK 19, JDK 20, Spring point releases, GlassFish 7.0.0-M6, GraalVM Native Build Tools 0.9.12, Micronaut 3.5.2, Quarkus 2.10.0, Project Reactor 2022.0.0-M3, Apache Camel Quarkus 2.10.0, and Apache Tika versions 2.4.1 and 1.28.4.
OpenJDK
Brian Goetz, Java language architect at Oracle, recently updated JEP Draft 828039, Classfile API, to provide background information on how this draft will evolve and ultimately replace the Java bytecode manipulation and analysis framework, ASM, that Goetz characterizes as "an old codebase with plenty of legacy baggage." This JEP proposes to provide an API for parsing, generating, and transforming Java class files. This JEP will initially serve as an internal replacement for ASM in the JDK with plans to have it opened as a public API.
JDK 19
Build 28 of the JDK 19 early-access builds was made available this past week, featuring updates from Build 27 that include fixes to various issues. More details may be found in the release notes.
JDK 20
Build 3 of the JDK 20 early-access builds was also made available this past week, featuring updates from Build 2 that includes fixes to various issues. Release notes are not yet available.
For JDK 19 and JDK 20, developers are encouraged to report bugs via the Java Bug Database.
Spring Framework
Spring Boot 2.7.1 has been released featuring 66 bug fixes, improvements in documentation and dependency upgrades such as: Spring Framework 5.3.21, Spring Data 2021.2.1, Spring Security 5.7.2, Reactive Streams 1.0.4, Groovy 3.0.11, Hazelcast 5.1.2 and Kotlin Coroutines 1.6.3. More details on this release may be found in the release notes.
Spring Boot 2.6.9 has been released featuring 44 bug fixes, improvements in documentation and dependency upgrades similar to Spring Boot 2.7.1. Further details on this release may be found in the release notes.
VMware has published CVE-2022-22980, Spring Data MongoDB SpEL Expression Injection Vulnerability, a vulnerability in which a "Spring Data MongoDB application is vulnerable to SpEL Injection when using @Query or @Aggregation-annotated query methods with SpEL expressions that contain query parameter placeholders for value binding if the input is not sanitized." Spring Data MongoDB versions 3.4.1 and 3.3.5 have resolved this vulnerability.
Spring Data versions 2021.2.1 and 2021.1.5 have been released featuring upgrades to all of the Spring Data sub projects such as: Spring Data MongoDB, Spring Data Cassandra, Spring Data JDBC and Spring Data Commons. These releases will also be consumed by Spring Boot 2.7.1 and 2.6.9, respectively, and address the aforementioned CVE-2022-22980.
Spring Authorization Server 0.3.1 has been released featuring some enhancements and bug fixes. However, the team decided to downgrade from JDK 11 to JDK 8 to maintain compatibility and consistency with Spring Framework, Spring Security 5.x and Spring Boot 2.x. As a result, the HyperSQL (HSQLDB) dependency was also downgraded to version 2.5.2 because HSQLDB 2.6.0 and above require JDK 11. More details on this release may be found in the release notes.
Spring Security versions 5.7.2 and 5.6.6 have been released featuring bug fixes and dependency upgrades. Both versions share a new feature in which testing examples have been updated to use JUnit Jupiter, an integral part of JUnit 5. Further details on these releases may be found in the release notes for version 5.7.2 and version 5.6.6.
Eclipse GlassFish
On the road to GlassFish 7.0.0, the sixth milestone release was made available by the Eclipse Foundation that delivers a number of changes related to passing the Technology Compatibility Kit (TCK) for the Jakarta Contexts and Dependency Injection 4.0 and Jakarta Concurrency 3.0 specifications. However, this milestone release has not yet passed the full Jakarta EE 10 TCK. GlassFish 7.0.0-M6, considered a beta release, compiles and runs on JDK 11 through JDK 18. More details on this release may be found in the release notes.
GraalVM Native Build Tools
On the road to version 1.0, Oracle Labs has released version 0.9.12 of Native Build Tools, a GraalVM project consisting of plugins for interoperability with GraalVM Native Image. This latest release provides: support documentation for Mockito and Byte Buddy; prevent builds from failing if no test list has been provided; support different agent modes in the native-image Gradle plugin, a breaking change; and support for JVM Reachability Metadata in Maven. Further details on this release may be found in the release notes.
Micronaut
The Micronaut Foundation has released Micronaut 3.5.2 featuring bug fixes and point releases of the Micronaut Oracle Cloud 2.1.4, Micronaut Email 1.2.3, and Micronaut Spring 4.1.1 projects. Documentation for the ApplicationContextConfigurer interface was also updated to include a recommendation on how to define a default Micronaut environment. More details on this release may be found in the release notes.
Quarkus
Red Hat has released Quarkus 2.10.0.Final featuring: preliminary work on virtual threads (JEP 425) from Project Loom; support non-blocking workloads in GraphQL extensions; a dependency upgrade to SmallRye Reactive Messaging 3.16.0; support for Kubernetes service binding for Reactive SQL Clients extensions; and a new contract CacheKeyGenerator to allow for customizing generated cache keys from method parameters.
Project Reactor
On the road to Project Reactor 2022.0.0, the third milestone release was made available featuring dependency upgrades to reactor-core 3.5.0-M3, reactor-pool 1.0.0-M3, reactor-netty 1.1.0-M3, reactor-addons 3.5.0-M3 and reactor-kotlin-extensions 1.2.0-M3.
Apache Camel Quarkus
Maintaining alignment with Quarkus, The Apache Software Foundation has released Camel Quarkus 2.10.0 containing Camel 3.17.0 and Quarkus 2.10.0.Final. New features include: new extensions, Azure Key Vault and DataSonnet; and removal of deprecated extensions in Camel 3.17.0. Further details on this release may be found in the list of issues.
Apache Tika
The Apache Tika team has released version 2.4.1 of their metadata extraction toolkit. Formerly a subproject of Apache Lucene, this latest version ships with improved customization and configuration such as: add a stop() method to the TikaServerCli class so that it can be executed with Apache Commons Daemon; allow pass-through of Content-Length header to metadata in the TikaResource class; and support for users to expand system properties from the forking process into forked tika-server processes.
Apache Tika 1.28.4 was also released featuring security fixes and dependency upgrades. More details in this release may be found in the changelog. The 1.x release train will reach end-of-life on September 30, 2022.