Apple working on its own search engine as Google ties could be cut soon – GSMArena.com news – GSMArena.com
Apple is said to be working on its own search engine to replace Google.
As of now Google pays Apple between $10b and $12b a year to be the main search provider on Apple devices, but that deal will soon expire and a reported antitrust case against Google by the US Department of Justice could prevent its extension.
Apple has already made moves for a transition away from Google. Its Applebot, which was first reported of in 2014, has been crawling the web ever since and has allegedly increased its rate substantially recently. Furthermore, in iOS 14's home screen search, Apple has begun to link directly to websites, bypassing Google entirely.
Finally, nearly three years ago, Apple poached Google's Search and Artificial Intelligence chief John Giannandrea, who is now Senior VP or Machine Learning and AI Strategy at Apple.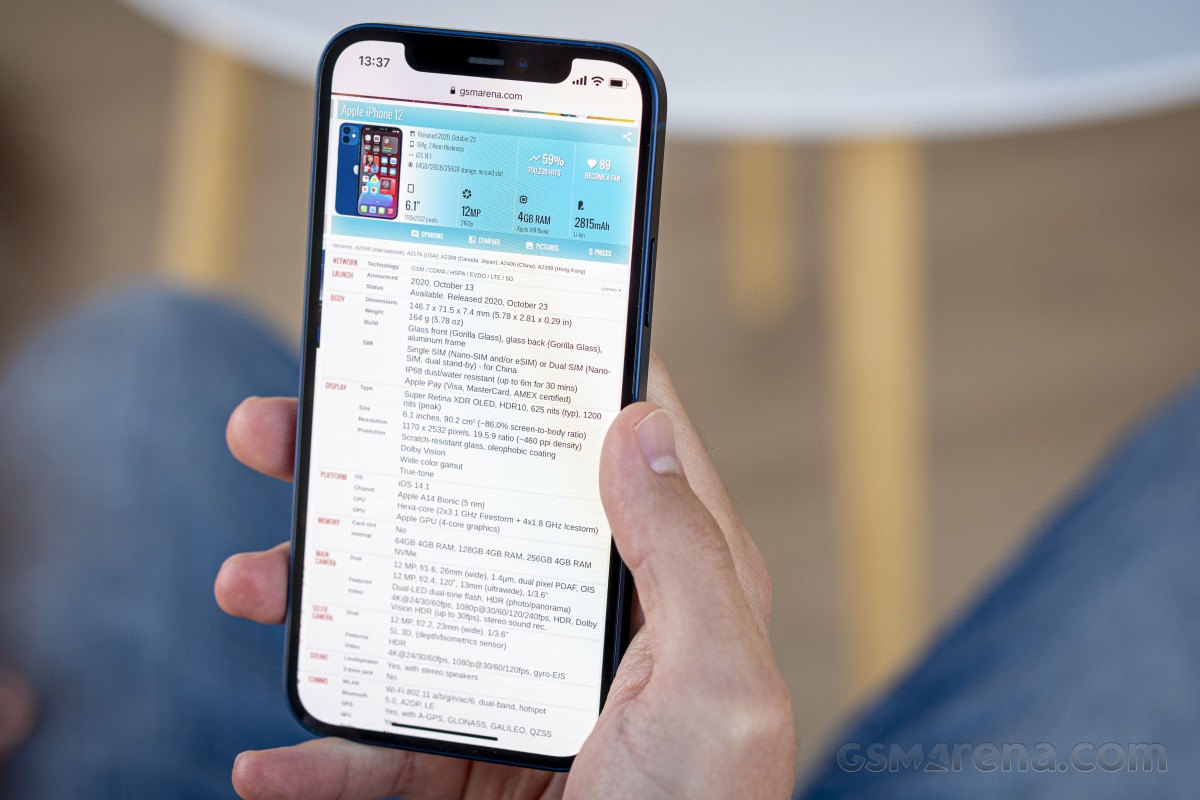 It's unclear what shape or form an Apple search engine could take. If it will be an enhanced Spotlight on iOS and OS X devices or if it will be a full-blown website like Google.com.
But it's becoming clearer that Apple and Google's practices of receiving payment to be the primary search provider on millions of devices would soon face regulatory pressure. Google's payments to Apple are reportedly around 20% of Apple's services revenue.
One issue of Apple becoming a search giant would be its commitment to privacy. In an open letter to its customers Apple CEO Tim Cook once said: "Our business model is very straightforward: We sell great products. We don't build a profile based on your email content or web browsing habits to sell to advertisers. We don't "monetize" the information you store on your iPhone or in iCloud. And we don't read your email or your messages to get information to market to you.". It's not clear how Apple could create a successful search engine without building a profile around a user's browsing habits or using that customer's stored data on the iPhone as a means to better search results.
iPhone 13 leak reveals bad news for Samsung Galaxy S21 – Tom's Guide
While most people are only getting their hands on the iPhone 12, the rumor mill has turned its attention to the iPhone 13. And it sounds like Apple's going to cast a large shadow over other phones slated to come out in 2021.
It's already assumed that next year's iPhone is going to add a display with a 120Hz refresh rate, matching the feature that Samsung added to this year's Galaxy S20 and Galaxy Note 20 families. But a new rumor claims that the iPhone 13 could add this faster-refreshing dynamic display while also undercutting iPhone 12 prices.
The new rumor comes from leaker Jon Prosser, speaking on a new episode of Front Page Tech, Chinese manufacturer BOE apparently continues failing to meet Apple's stringent expectations for providing displays that are up to the standard Apple requires. Prosser indicated that if BOE couldn't produce the LTPO OLED display as Apple had requested, then Samsung and LG Display would have to take over to ensure the iPhone 13's displays were up to snuff, just like what happened with the iPhone 12's OLED panels.
Samsung and LG Display would indeed be capable of serving up the tasty 120Hz buyers have been clamoring for, though it would mean that Apple might have to pay more in manufacturing fees than it would with BOE. But Prosser suggested that this crisis could be avoided. Manufacturer BOE could reapply for another quality test in a bid to regain its position as the supplier of choice for iPhone 13. Should it meet Apple's demands and quality expectations, it's possible that the iPhone 13 could become cheaper overall, as there would be no need to rely on Samsung and LG Display at that point.
It would certainly be a boon for buyers if BOE could produce the same LTPO OLED screens capable of 120Hz for Apple, especially if that allowed the phone make to pass any savings on to customers. It would also put pressure on Samsung, which releases its first big flagship phone of the year, the Galaxy S21, early on. In fact, Samsung is reportedly pushing up the S21's launch to take advantage of the iPhone 12's delayed debut.
It's early on in the iPhone 13 development cycle, meaning we won't know for a while if the new iPhone will get the faster refreshing display or what impact that could have on pricing. But those are just two more things to speculate on about the iPhone 13, which is expected to come in the same four model sizes as the iPhone 12.
Samsung's Galaxy A12 Offers Quad Camera And Massive Battery On The Cheap – Mashable India
If you've been waiting for a Samsung phone that covers the basics at a price that won't make you cry, the new Galaxy A12 might fit the bill.
The phone has a 6.5-inch, HD+ display with a V-shaped notch in the middle, a quad 48/5/2/2-megapixel camera, and an 8-megapixel selfie camera.
It also features a 5,000mAh battery. Last year's Galaxy A11 only had a triple rear camera and a 4,000mAh battery, so this is a pretty big upgrade.
The phone has an octa-core chip (Samsung doesn't say which one), and 3/4/6GB of RAM, and 32/64/128GB of storage, depending on the configuration you choose.
Finally, there's a fingerprint scanner on the side, and a microSD card slot. The Galaxy A12 will be available in black, white, blue, and red.
Those specs are decent, but the killer feature here is the price, which is low for a Samsung Galaxy device: 179 EUR ($212) for the 64GB variant, and 199 EUR ($236) for the version with 128GB of storage. No word on pricing for the 32GB variant, though. The phone will launch in Europe in January 2021.
If that's too pricey for you, Samsung launched an even cheaper device, albeit with far weaker specs. The Samsung Galaxy A02s has a similar 6.5-inch HD+ display with a V-shaped notch and an octa-core processor. It also has a triple 13/2/2-megapixel camera, a 5-megapixel selfie camera, 3GB of RAM, 32GB of storage, and a 5,000mAh battery. There's no fingerprint sensor on this one, but it does have a microSD card.
The Samsung Galaxy A02s is coming in February 2021, in black and white only, with a price tag of 150 EUR ($179).
The Best Black Friday TV Deals 2020: Best Samsung, Sony & LG 4K TV Savings Rated by Consumer Walk – GlobeNewswire
Round-up of the latest TV deals for Black Friday 2020, featuring sales on 50 inch, 55 inch, 65 inch, and larger 4K smart TVs
Black Friday researchers are comparing all the latest TV deals for Black Friday 2020, together with deals on Sony, TCL, LG & Samsung. Explore the best deals by clicking the links below.
Best TV Deals:
Searching for more deals? Click here to view the entire selection of live deals at Walmart's Black Friday sale and click here to check out Amazon's latest Black Friday deals. Consumer Walk earns commissions from purchases made using the links provided.
Televisions have gone a long way from the mechanical televisions from the 1920s to the smart TVs and 4K TVs of today. The sizes of televisions were just 12 inches when it was launched. Now, companies like Samsung offer 50 inch, 55 inch, 65 inch, 70 inch, and even bigger TVs. And they are available in a number of physical shops and online stores. Walmart, Amazon, and other retail stores sell smart TVs with crisp displays and other notable features.
About Consumer Walk: Consumer Walk reports the latest online retail news. As an Amazon Associate and affiliate Consumer Walk earns from qualifying purchases.
Contact: Andy Mathews (andy@nicelynetwork.com)